The Upper East Side is less fusty in the 90s around Second Avenue, and now, thanks to the Q train extension, it's a lot more convenient than it was before. Yorkville is also more affordable than the area around Park and Fifth avenues, which is home to some of the priciest real estate in the world. This two bedroom, two bath rental on East 95th Street, between Second and Third, is nothing too fancy by Upper East Side standards, but it also looks to be solidly put together, and it's definitely nicely photographed.
The asking rent, $4,800, is substantially higher than the Yorkville median rent of $3,500 for a two bedroom, but not every rental has two bathrooms, a gas fireplace, a washer-dryer, hardwood floors, and an extra office room. There are also stainless-steel appliances, a dishwasher, and a wine cooler in this particular pad. The nice finishes are thanks to the apartment's location, in a condo building that also has a roof deck with grills, a gym, and a part-time doorman. 
So, is the apartment worth it?
As always when weighing New York City apartment listings, we turn to our Take It Or Leave It experts—myself, Constantine Valhouli, founder of real estate research and analytics firm NeighborhoodX, and freelance writer Lambeth Hochwald. But first, here are some photos of the apartment.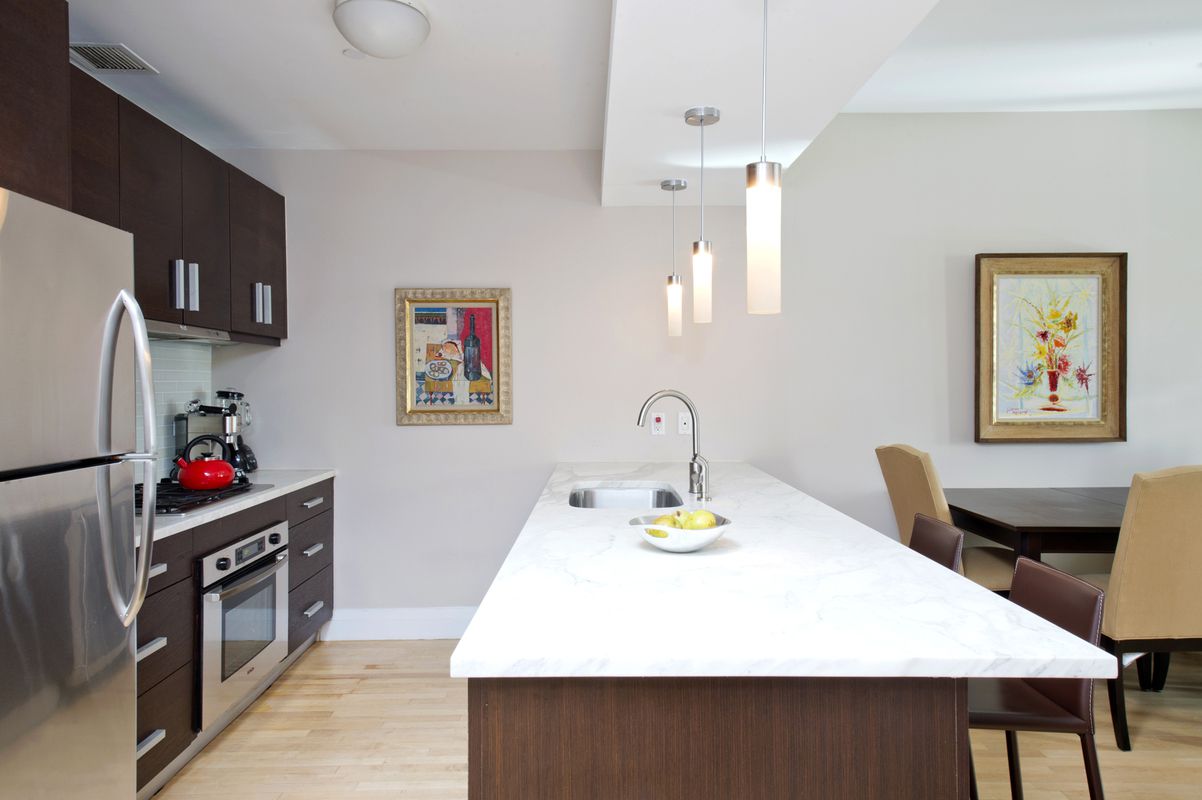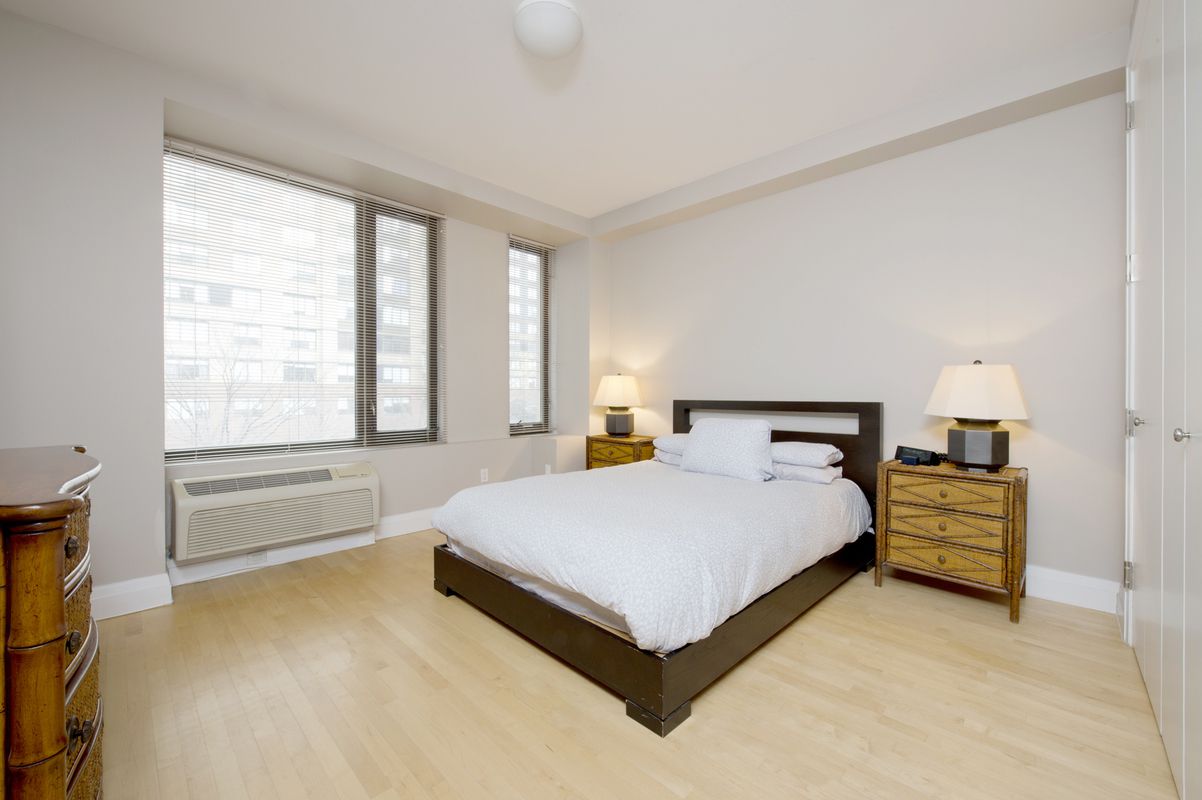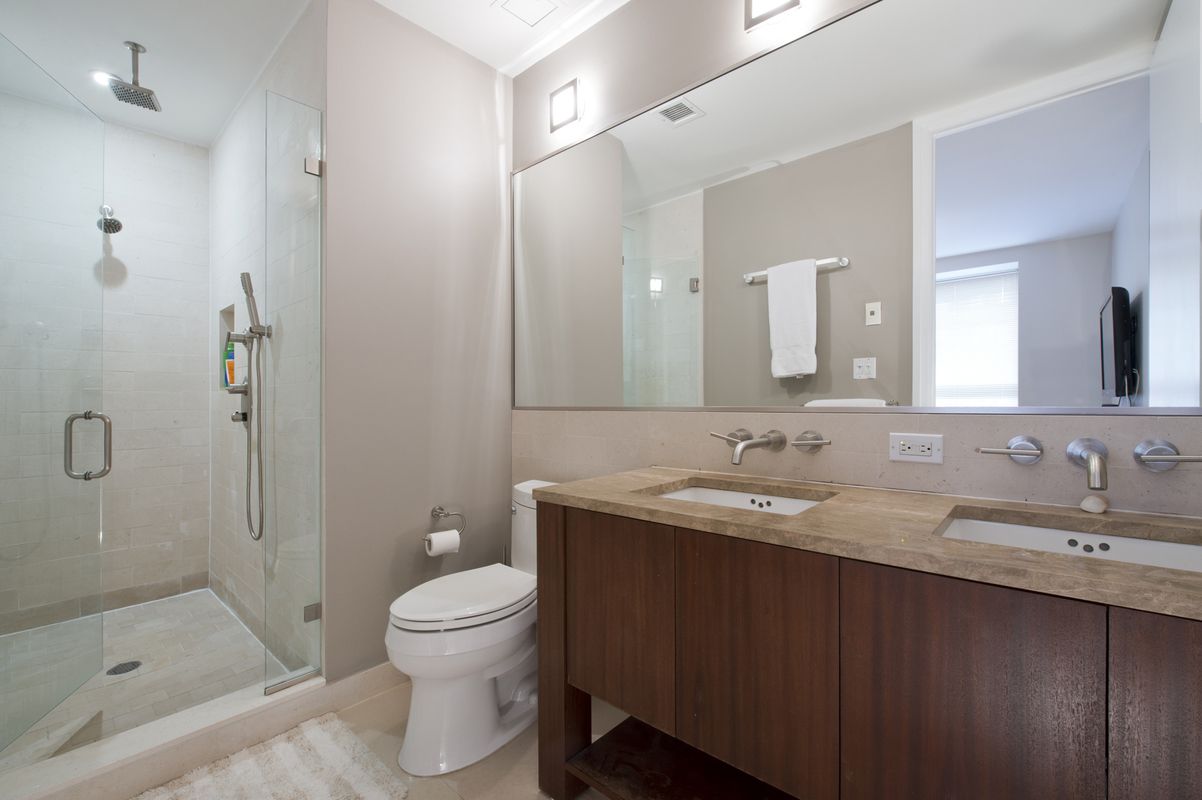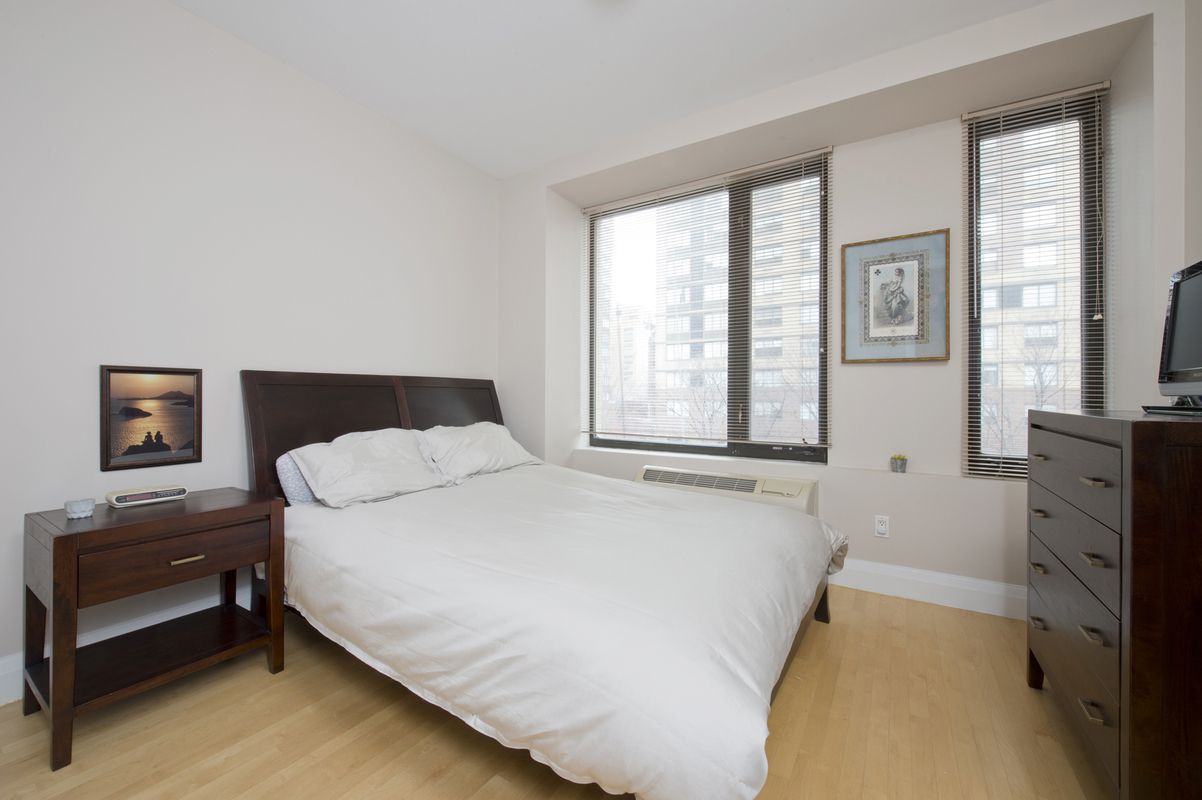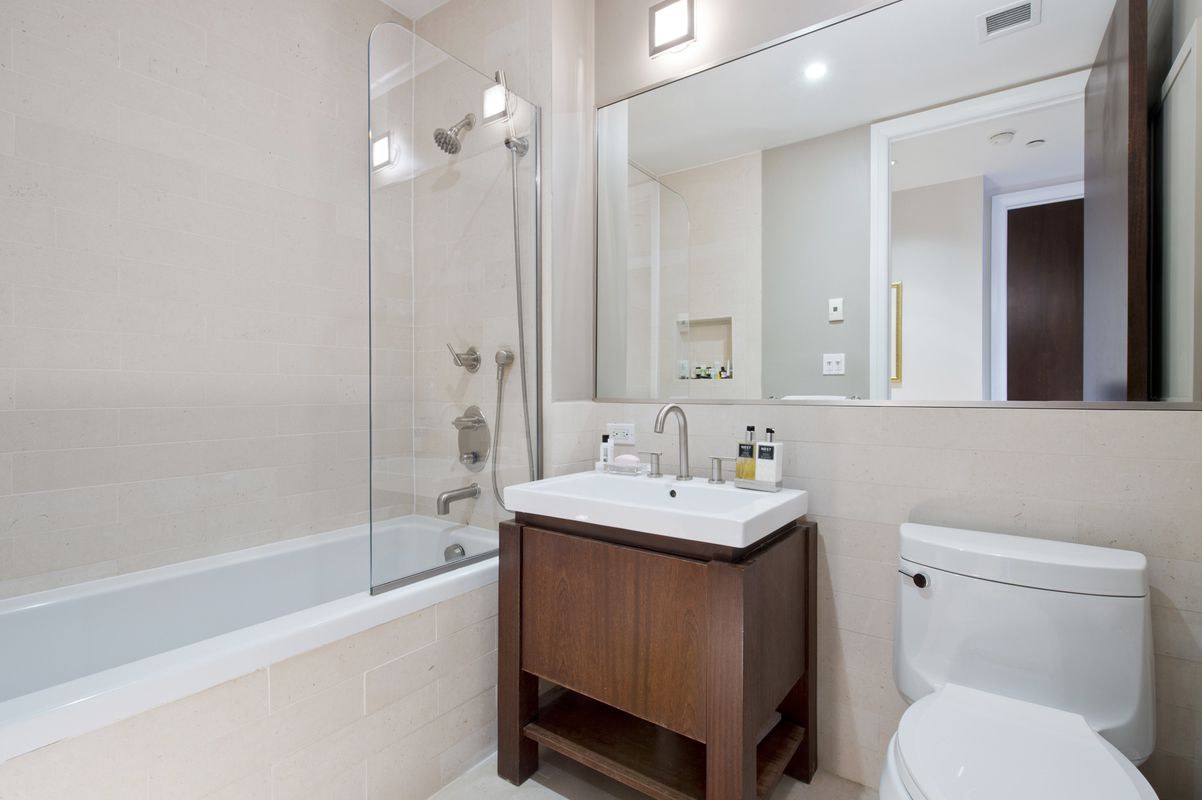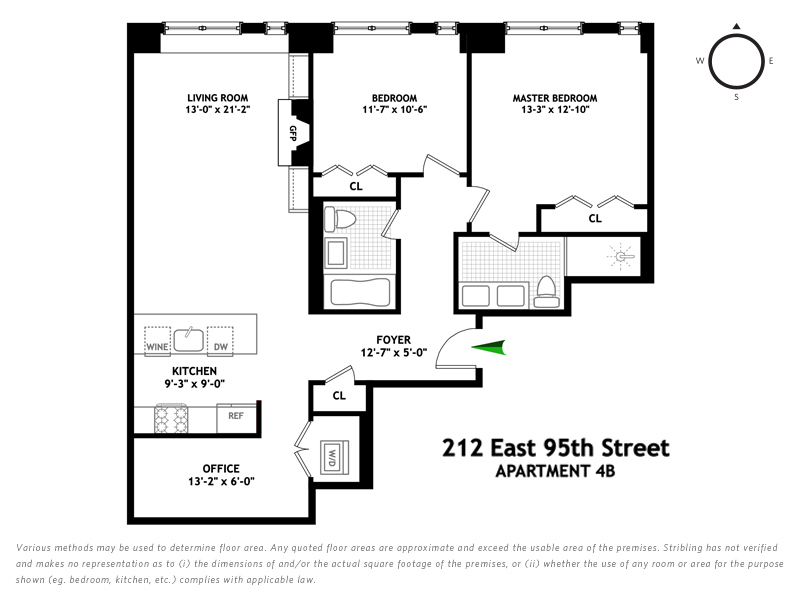 Pros and cons
"The apartment is a block and a half from the Q train at 96th Street, so it's super conveniently located. There's a fair amount of space to spread out, and this looks to be the kind of place where you don't have to worry about the doorknobs pulling out of the door when you close it. Dishwashers, multiple bathrooms, and in-apartment laundry are also game-changers for the world-weary New York renter. That said, $4,800 is steep for a two bedroom—I don't care where it is or how nice."—Nathan
"Pros: Words you don't often see together for under $5,000 per month: gas fireplace, central air, washer-dryer, and home office. Also, there's a roof deck and gym. I've got nothing to complain about here."—Constantine 
"I'm pretty much sold on this two bed, two bath. Sure, it's potentially quite noisy since it's 500 feet from the Q, and it isn't exactly cheap, but there are a few things that make this apartment far from run of the mill. Included on that lis: The master bath has a double sink, and the kitchen, featuring a Bosch dishwasher, is definitely unlike the usual ones we see in rental listings."—Lambeth
Who it's perfect for
"A couple of well-compensated professionals tired of the drudgery of renting and willing to pay a little extra to be treated like human beings by their apartment. They can't want security though: since this is a market-rate condo rental, the owner could decide to move in or not renew the lease at any time."—Nathan
"A young couple, a family with a baby (convert the office to kid's room), or a couple where one person works from home. Or even just two roommates who'd like to collectively live as adults rather than each paying that much for a janky Yorkville studio."—Constantine
"A small family including one parent who works from home—there's a home office here in addition to the two bedrooms!"—Lambeth
Take it or leave it?
LEAVE IT. "Unless you're making good money and like the idea of a stint on the Upper East Side."—Nathan
TAKE IT. "I'd be enjoying the fireplace now, and the roof deck all summer."—Constantine
TAKE IT. "And get ready for lots of yummy meals made in the open kitchen."—Lambeth
Brick Underground articles occasionally include the expertise of, or information about, advertising partners when relevant to the story. We will never promote an advertiser's product without making the relationship clear to our readers.