If you are apartment hunting, you may want to put Staten Island's North Shore on your list. The neighborhood may not be getting the New York Wheel, but there are several projects underway aiming to turn the area into a destination, such as Empire Outlets, a 100-store mall, and new residential developments like Lighthouse Point, which will include a Westin hotel, new waterfront park and esplanade.
Urby Staten Island is part of the area's revitalization. This new rental complex is packed with amenities, like a 24-hour gym, massive roof deck, outdoor swimming pool, and even a 5,000-square-foot urban farm. There's also a cafe in the lobby, a communal kitchen with a chef-in-residence, and access to the new esplanade.
This two-bedroom apartment at Urby, 7 Navy Pier Ct., #5094, in Stapleton, has lots of goodies. There's built-in storage, custom closets, a washer/dryer and big windows. The rent is $2,900, with one month free on a 12-month lease, or two months free on a 24-month lease. There's no broker's fee.
The building is close to the Stapleton train station, which is a five-minute ride to St. George Ferry Terminal. From there, it's a 25-minute ferry ride to Whitehall Terminal. 
As always, when weighing New York City apartment listings, we turn to our Take It Or Leave It experts: Constantine Valhouli, founder of real estate research and analytics firm NeighborhoodX, freelance writer Lambeth Hochwald, and myself.
But first, here are pictures of the apartment and the building (photos of the bedrooms were not available).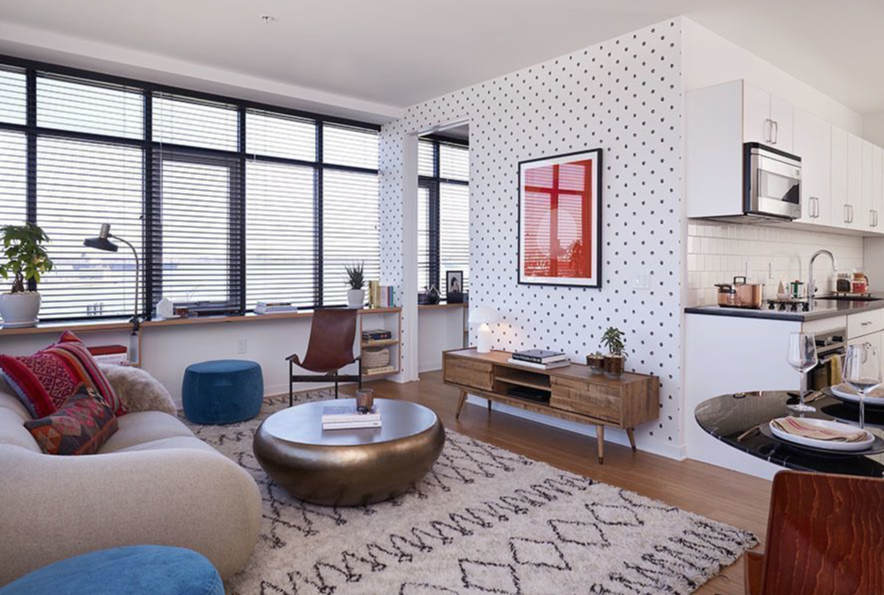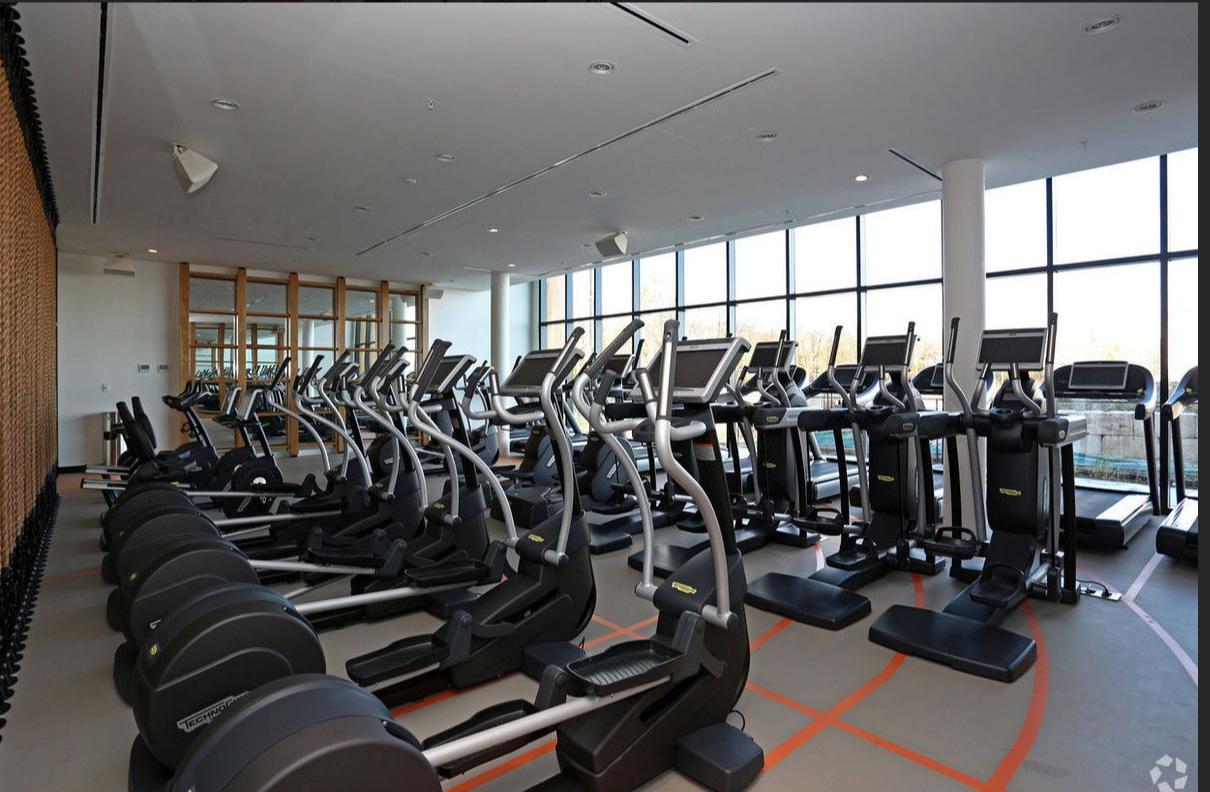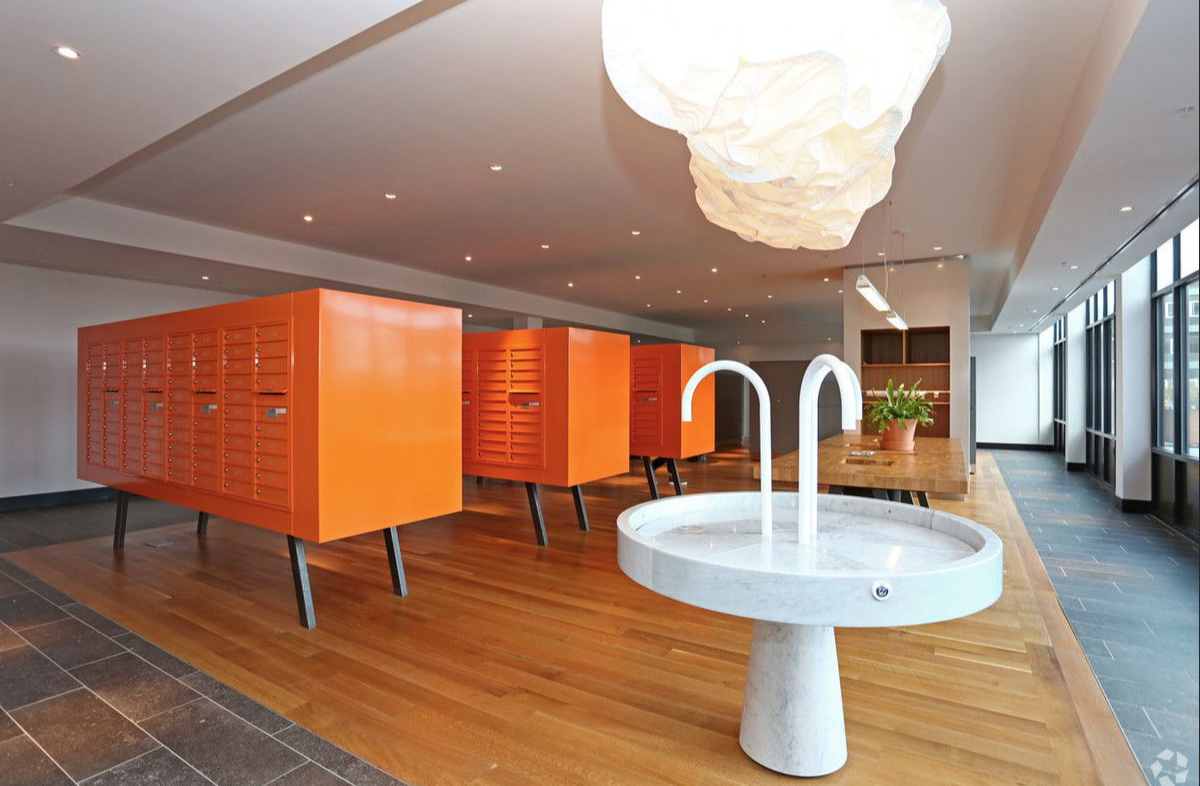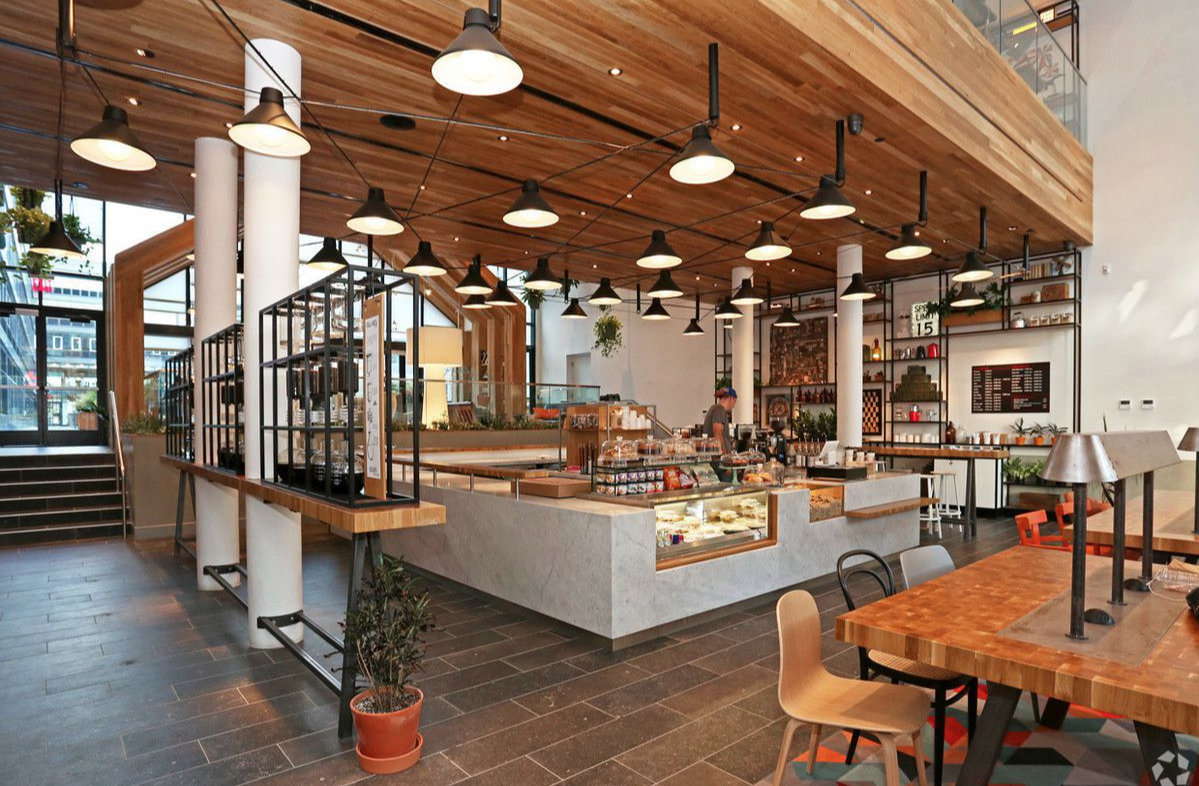 Pros and cons
"I know Staten Island is no longer considered that far off the beaten path and this two bedroom is some kind of swank, but it's still a long trek to Manhattan if you can't bear the thought of an hour-plus commute to work." —Lambeth Hochwald
"To update a zen koan for the digital age: if a tree falls in the forest, but no one Instagrams it, did it really fall? This is a gorgeously Brooklynesque project in Staten Island—the question is whether the market is there already, or whether a clever product like this will generate demand. Kudos to the developers and architects for doing a project, which can be game-changing for a neighborhood. This project feels like it has heart, that it wasn't a carbon copy of every other bland development in Brooklyn. The biggest challenge is its location—on the North Shore of Staten Island, with an hour-long commute. But that challenge is the reason why the project needed to be so well-designed—in order to entice people to live in an area further away, by offering a better lifestyle than they could get for the same price, elsewhere." —Constantine Valhouli 
"The rent is comparable to luxury rentals in Brooklyn, but you get more for your money in terms of space and amenities, and the incentives here really sweeten the deal. One caveat here: Curbed reported that some Yelp reviews complain about a lack of security on the premises, and in May there was a stabbing death after an altercation. Be sure to ask whether management has beefed up safety measures." —Jennifer White Karp
Whom it's perfect for 
"A pair of pioneers who don't mind spending extra for extremely Instagrammable amenities." —Hochwald
"Someone who works in Lower Manhattan, and really enjoys ferry rides. (In your head, you can pretend you're in a different nautical-themed movie each time—"Jaws," "Titanic," or "Moby Dick." So, there's that.)" —Valhouli
"Anyone who enjoys having some space to breathe." —White Karp
Take it or leave it
LEAVE IT "Unless the resident farmer returns this spring to tend the rooftop farm—that would truly be something to impress your followers." —Hochwald
TAKE IT "Because when you right-swipe people on the dating apps, and they match, the commute to your place is going to force you to decrease your quantity of matches in favor of a yield of people whom you actually really like (and vice versa)." —Valhouli
TAKE IT "It's not always about location, sometimes it's about quality of life." —White Karp