Last week, we published a short guide for apartment buyers considering the northwestern Bronx neighborhood of Spuyten Duyvil. The area is out of the way, but technically just across the Harlem River from Manhattan (think above 220th Street), and its combination of leafy river views and sturdy, mid-century co-ops has made it popular among those seeking quiet without totally giving up on good bagels and access to the city. Now, we're turning our attention to one of the neighborhood's less common rental buildings, 500 Kappock St., where a relatively spacious one bedroom is for rent for $1,900 a month.
The building is an eight-minute walk from the Spuyten Duyvil Metro-North station, and it's about a 25-minute ride into Grand Central from there. It's also steps from an express bus stop serving three routes. It's about an hour ride into Midtown that way, and about an hour and a half to downtown. The neighborhood is zoned for PS 24, a K-5 school that is an InsideSchools staff pick.
So, is the apartment worth it?
As always when weighing New York City apartment listings, we turn to our Take It Or Leave It experts—myself, Constantine Valhouli, founder of real estate research and analytics firm NeighborhoodX, and freelance writer Lambeth Hochwald. First, though, here are some photos of the place.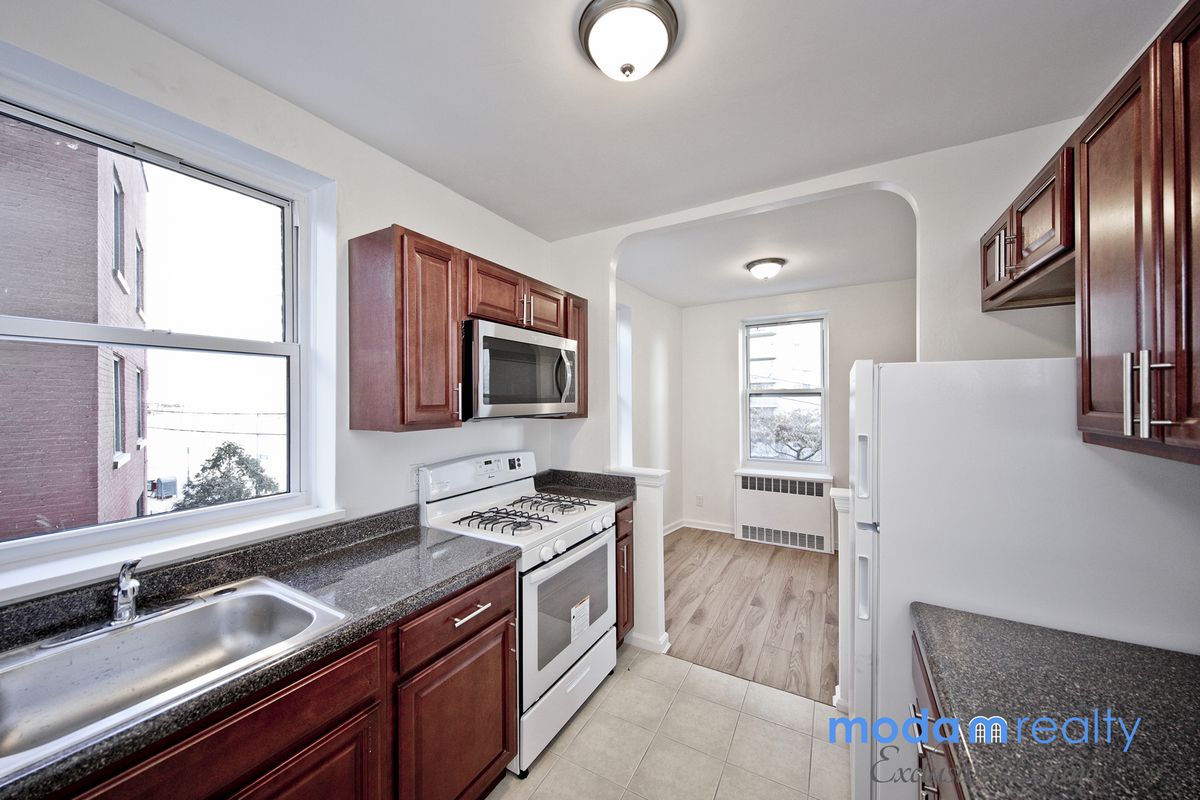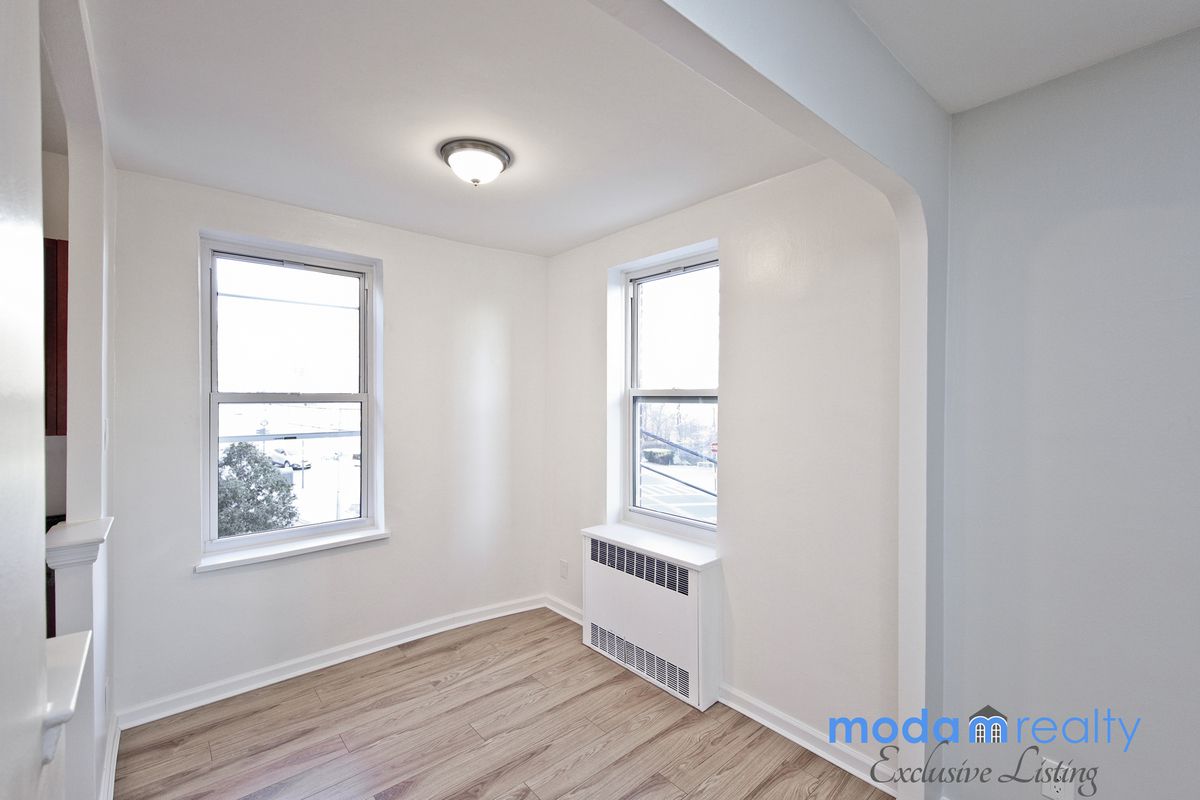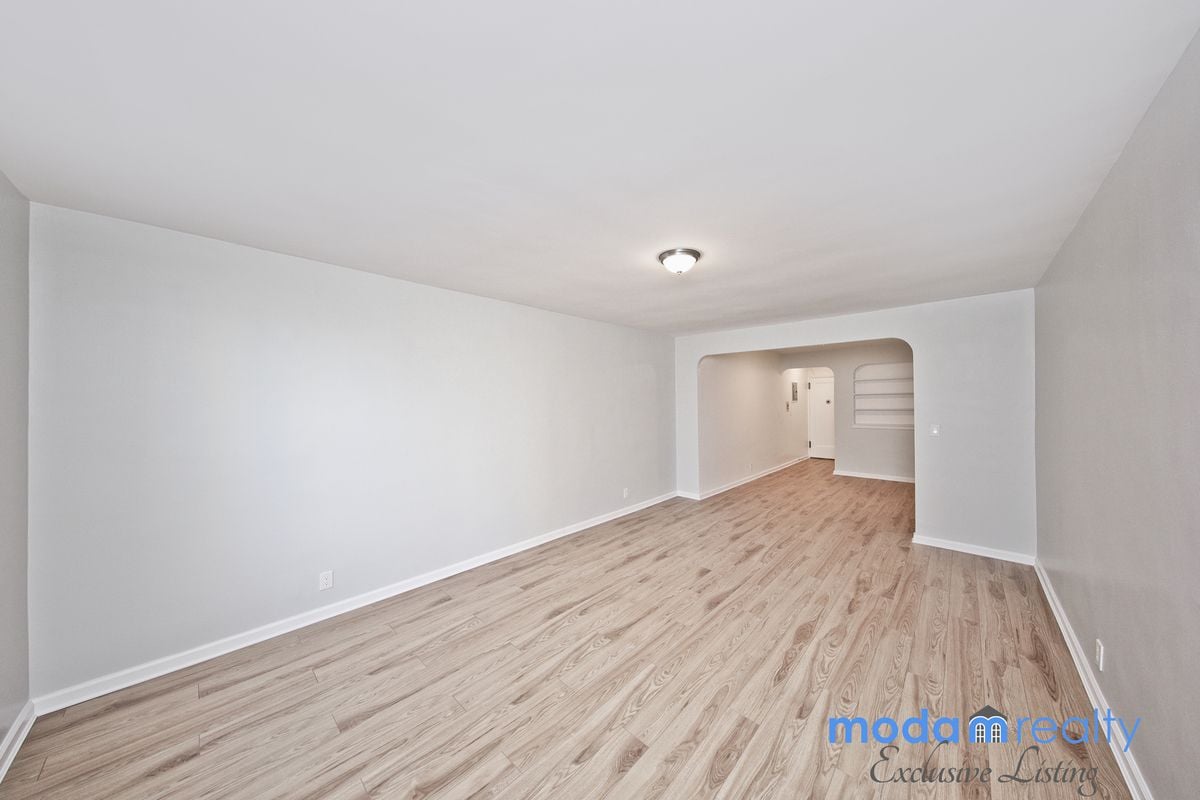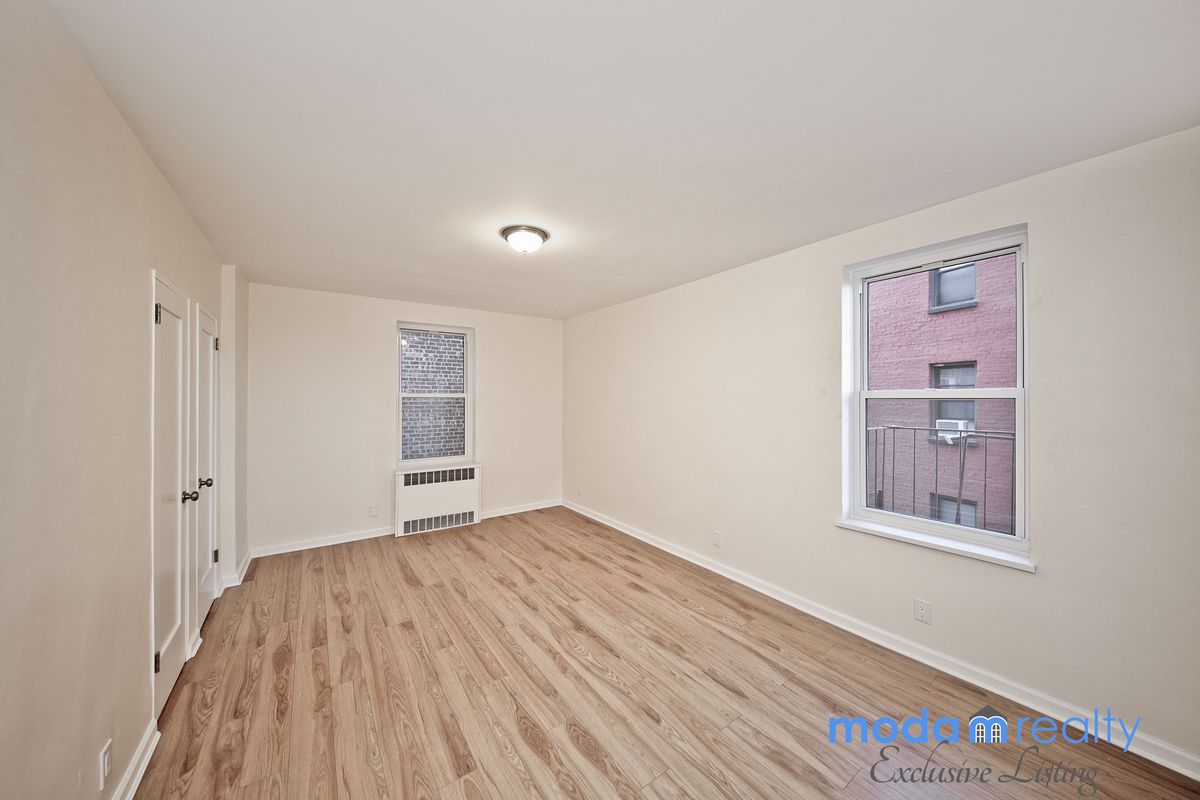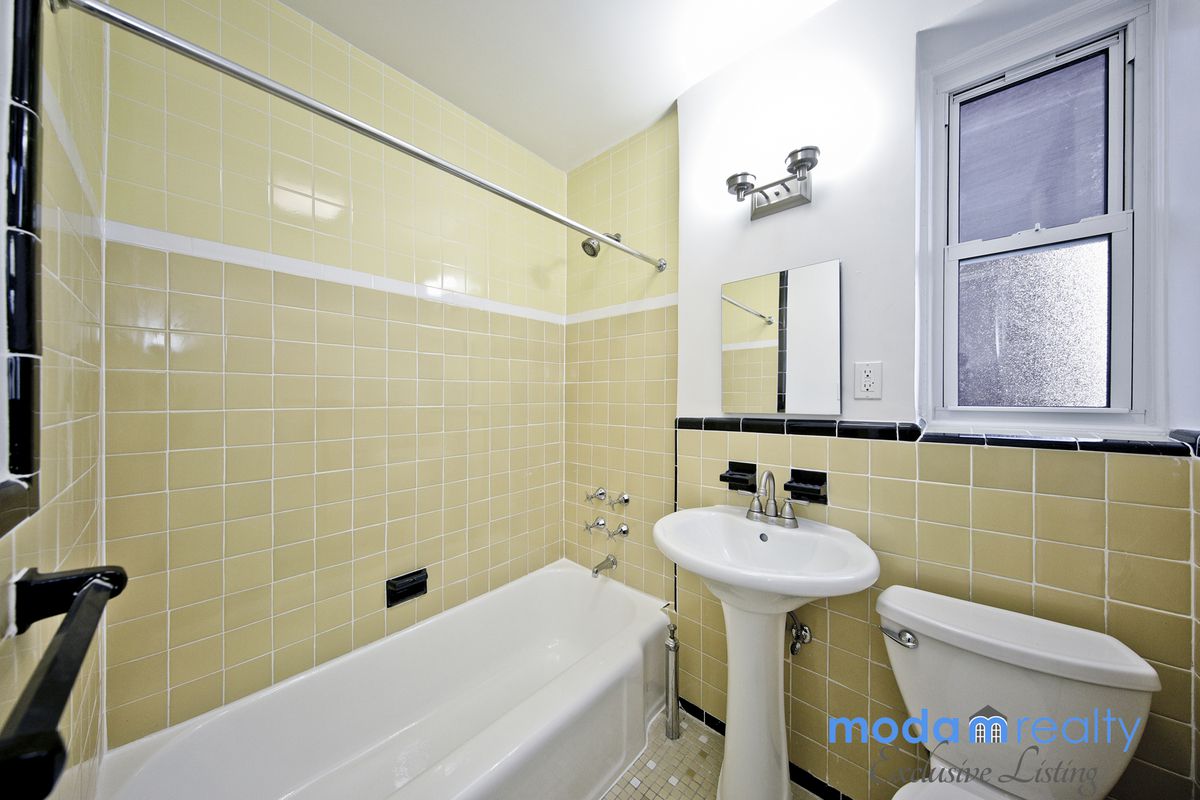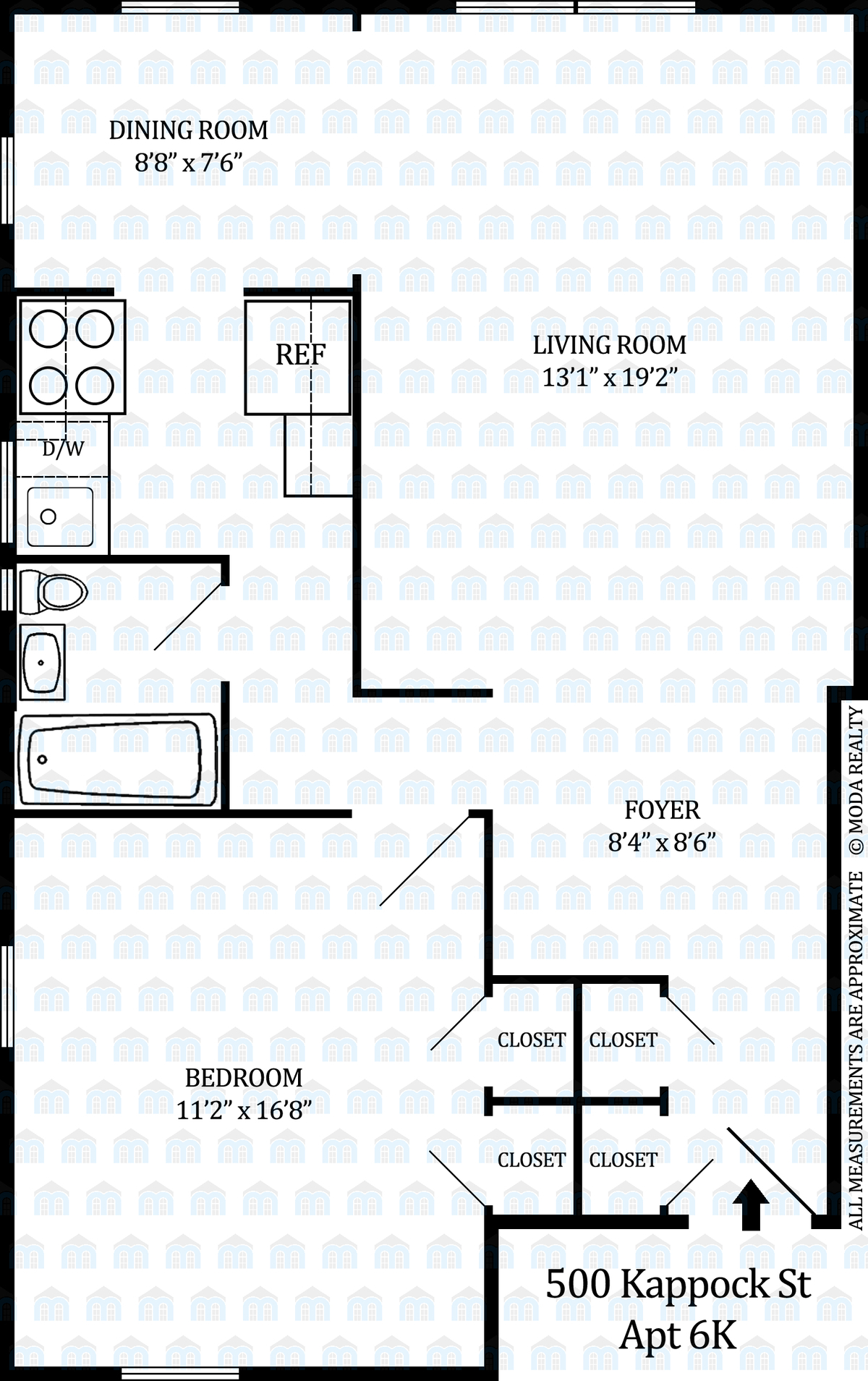 Pros and cons
"$1,900 is right around the median rent for a one bedroom in the neighborhood, so it's not overpriced. That living room looks pretty huge, so entertaining is an option. The bathroom doesn't have much in the way of storage, though.
"The kitchen and living room look like they get good light. The bedroom, on the other hand, seems to be facing some brick walls. Still, it has two windows looking in different directions, and there's decent closet space. Proximity to the express bus and Metro-North are a big plus in this transit-deprived neighborhood. Otherwise you'd be stuck walking or taking a bus a mile to the 1 train."—Nathan
"It looks like a nicely renovated unit, and it is almost 25 percent larger than most one bedrooms closer to downtown. But there are no real amenities in the unit or building to draw a younger crowd.
"For a young or single person, it's too far from the action to feel like you're in New York. The cost of late-night Uber Pool rides alone offset any rent savings from not living closer to downtown."—Constantine
"There's certainly lots that's nice and tidy about this apartment, and the floors and archways add a touch of charm. On the other hand, there's something so-so about it, which may be why it has languished on the market for 25 days."—Lambeth
Who it's perfect for
"Young parents who don't mind sleeping in the living room, or turning it into a nursery/bedroom. Also, close to 30 percent of the neighborhood is over 65, so maybe someone near retirement who's considering buying in the neighborhood and wants to try it out."—Nathan
"Perhaps someone whose work takes them into the Bronx or Westchester. Someone for whom Metro-North service would be a plus."—Constantine
"A reverse commuter who works along the Metro North."—Lambeth
Take it or leave it?
TAKE IT. "If you're already set on the neighborhood and renting an apartment of this size makes sense to you. It's convenient and decently priced relative to some other buildings in the area, and spacious enough, as one bedrooms go, for a home base."—Nathan
TAKE IT? "The price is right for a nice apartment, but for someone who doesn't mind being away from the action. Even though the action is what this city is about. For me? Give me a smaller space downtown for the same price. But if the, uh, apartment fits, then... Go for it?"—Constantine
LEAVE IT. "It's nearly $2,000 a month, plus broker's fee, and a mile from the 1 train, three things that say to me, 'Pass!'"—Lambeth