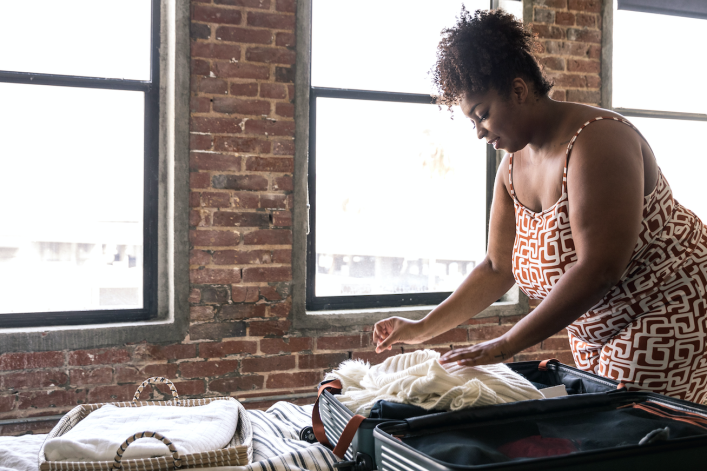 Renting out your New York City apartment to visitors via short-term rental sites like Airbnb has become more difficult in the last year. Not only did the pandemic end the city's steady stream of visitors but a court ruling means owners of one- or two-family houses are restricted from doing short-term rentals if they are not in the building at the same time.
This may sound similar to previous restrictions, but until recently there was ambiguity about whether the rules applied to New Yorkers who live in or own smaller buildings. Prior to the ruling, it was understood it was illegal for anyone in a building with more than three units to rent out their place for less than 30 days, unless the owner or leaseholder was present during the stay.  
Fines for violating these rules can be massive and now the rule extends to owners of one- and two-family homes. 
Responding to a question on the Brick Underground podcast about whether the owner of a single-family home in Queens might be able to start using the property for Airbnb rentals without living in the property, Steven Kirkpatrick, a real estate attorney with Romer Debbas, says the simple answer is no. 
"Recently there was an ambiguity regarding whether owners of one- or two-family houses could do short-term rentals while not residing in the apartment or house being rented. That ambiguity has now been resolved by an appellate court in New York and the appellate court held that the rules are applicable to one- and two-family houses," he says. 
A short-term rental is defined as under 30 days. So if you're renting for 30 days or more, then you are within the law and would be able to rent out the place while not being present. "If you're renting for 29 days or less, and the owner is not present, then it's against the law," Kirkpatrick says. 
He points out the penalties for breaking the law are are "brutal." Fines, even for a first time violation, can be anywhere from $10,000 up to potentially $100,000, he says.
For decades, NYC has had a complicated relationship with Airbnb. Critics say short-term rental sites take away valuable housing, pushing up prices for tenants and contributing to the city's affordability crisis. They've long argued that more data is needed in order to create effective policies around short-term rentals.
In a settlement last year, Airbnb agreed to share data about listings including the addresses where renters stay as well as the number of nights they book.
There are also indications the company is hoping restrictions will change in the future. After the settlement, Airbnb co-founder Nate Blecharczyk issued a statement to hosts in New York. It says the company hopes the data-sharing agreement will "build the trust necessary to enact further reforms of New York State's short-term rentals regulations."
Brick Underground articles occasionally include the expertise of, or information about, advertising partners when relevant to the story. We will never promote an advertiser's product without making the relationship clear to our readers.