Realty Bites
My building management wants to see recent pay stubs. My lease is not up. Do I have to comply?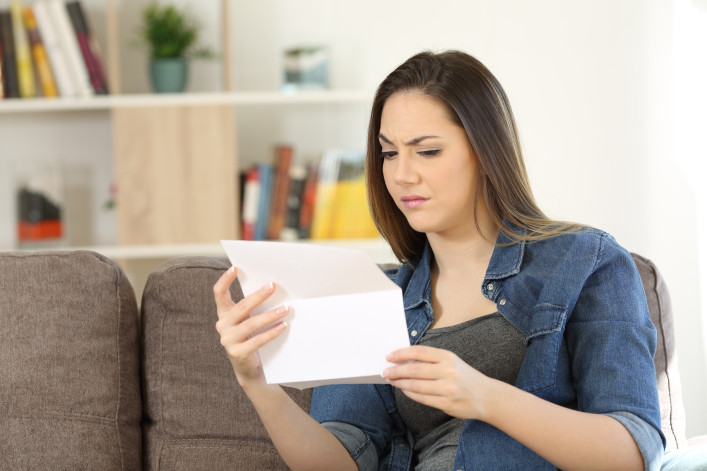 I've lived in my rent-stabilized apartment for four years. Building management recently asked me to provide recent pay stubs and bank account information because they are "updating their records." My lease isn't up and I don't want to give them additional financial details if I don't need to. Do I have to comply?
There are only a couple of scenarios where it's ok for a landlord to ask for current financial records in the middle of your lease, and requesting them to "update their records" isn't one of them.
Sam Himmelstein, a tenants' rights lawyer with Himmelstein, McConnell, Gribben, Donoghue & Joseph (a Brick Underground sponsor), says regardless of whether your apartment is rent stabilized or market rate, you do not need to comply with a landlord's request for financial information during your lease term. There are however some instances when you may want to, like if you're asking for a rent reduction because of financial hardship.
Still, be aware that "not only is it improper, but if the request becomes a pattern from a landlord, it could constitute tenant harassment," Himmelstein says.
---
[Editor's Note: Realty Bites tackles your NYC rental questions. Have a query for our experts? Drop us an email. We respect all requests for anonymity.]
---
There's a chance that your landlord is trying to get more details about your finances because they suspect that you're not using the apartment as a primary residence or that you're illegally subletting the unit. In this case, if you end up in court, you're still not required to provide details of your financial records. 
In the past, rent-stabilized tenants who earned more than $200,000 a year for two years consecutively and whose rent was above a certain amount were subject to deregulation, but last year's rent reforms ended high-rent and high-income deregulation. Even so, you wouldn't need to provide that information until your lease was up for renewal.
Himmelstein says that the only personal information that a landlord could potentially ask for mid-lease is your social security number, which might be requested by a bank if they're holding your security deposit in a trust account like they're supposed to.
Peter von Simson, CEO of New Bedford Management, says that there are just a couple of situations in which he would request financial records unrelated to a lease renewal. One is if an online rent payment failed, then current bank information is needed.
In this case, you're not obligated to provide the balance or details of your account.
Another would be if a tenant asked for an extension on their rent payment because they lost their job or asked for a concession because of a loss of income. "We would ask for confirmation with an updated pay stub," von Simson says.
Arik Lifshitz, CEO of DSA Property Group, says he would never ask a tenant for financial information in the middle of a lease term. But, if a renter asks for a rent break or lease termination related to Covid-19 hardships like a loss in wages, then it would be relevant information.
"Believe it or not, some tenants do lie to their landlords, and landlords should verify the claim," Lifshitz says.
Himmelstein says in these situations you should provide the requested documents because your landlord is doing you a favor. "If you don't, then your landlord might decide not to help you out," he says.
"As a matter of practice, outside of these rare exceptions, I can't imagine a landlord busying themselves to that level of detail," Lifshitz says. "If I was the tenant, unless it was outlined in the lease that I had to do so, I would refuse the request."
So, unless the request for updated financial information is related to a failed rent payment or request for reduced rent or a lease break due to loss of income, you're not legally obligated to provide this information.
Brick Underground articles occasionally include the expertise of, or information about, advertising partners when relevant to the story. We will never promote an advertiser's product without making the relationship clear to our readers.