Roommates + Landlords
New law aims to 'shame' NYC landlords who lie about fixing violations
City Council passes Public Advocate Jumaane Williams's Worst Landlord Law
Owners could be fined up to $2,500 for each violation falsely certified as fixed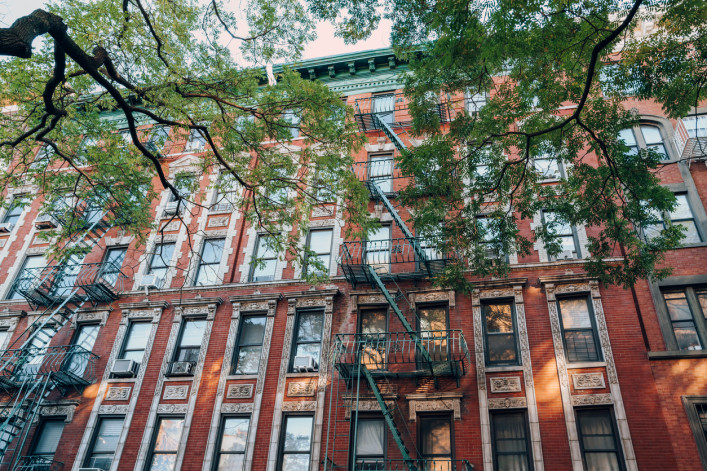 New York City is poised to get tougher on landlords who lie about repairing hazardous conditions with a new law that would increase fines significantly.
The City Council on Thursday voted to pass Public Advocate Jumaane Williams's Worst Landlord Law, which would increase penalties up to $2,500 for each violation falsely certified as fixed, in addition to racking up other hefty daily fines. The legislation is awaiting the mayor's signature.
With the current system, landlords often self-certify their own repairs without verification by the city—and some owners falsely claim that violations have been corrected. Under current law, the maximum fine for falsely certifying a violation has been corrected is $250. 
"Passing this Worst Landlord law will prevent the worst owners in the city from self-certifying repairs that haven't been made and increase penalties for failing to fix violations so that fines aren't just part of the cost of doing business," Williams says in a statement, also noting that the list is designed in part "to shame the worst landlords in the city" and hold them accountable.
Starting in 2025, the city's Department of Housing Preservation and Development would be required to annually identify 100 apartment buildings where hazardous violations have been falsely certified as corrected. These violations would not be considered corrected unless HPD has tried at least two re-inspections, or HPD decides to exclude the building from the list because the owner has made an effort to correct them.
One attorney who reviewed the legislation says he doesn't believe it is necessary. Steven Kirkpatrick, a partner at the law firm Romer Debbas, says he's concerned the law could burden owners who act in good faith to maintain their buildings.
"This will likely have an even greater impact upon smaller owners who are already struggling to survive the burdens of NYC's extensive bureaucratic requirements," he says.
It's worth pointing out that HPD's new list is separate from the Public Advocate's annual Worst Landlord Watchlist, which last year saw the most violations in its history.
In addition, Williams has a second bill that would mandate faster inspections and repairs for the most hazardous violations. This bill has not made it to a vote yet, The Real Deal reports.
What you can do if you have a bad landlord
If conditions in your apartment are a serious threat to your health or safety, consider these resources.
But your first step is always to contact the owner and give them an opportunity to make repairs. Be sure to put your request in writing. JustFix is a website where you can get help writing a letter to request repairs. The site will send the letter for free via USPS certified mail. SixFifty offers similar free tools.
Next you can call 311 or go to HPD's website and to file a complaint. The city will send an inspector and the landlord may be required to pay a fine or go to court to contest the violation. (Be aware that if you're in a market-rate apartment, this can make negotiating a lease renewal a little awkward.)
For egregious violations, you may want to start a court proceeding against the landlord to force them to make repairs and correct building violations. This is called a HP proceeding. You will need to go to the court in your county. For more on how to do this, go here.
If you're in a rent-stabilized or rent-controlled apartment, you can file a reduction of services complaint with the Division of Housing and Community Renewal, says Sam Himmelstein, a lawyer at Himmelstein, McConnell, Gribben & Joseph (also a Brick Underground sponsor).
In extreme situations, tenants can band together to "fire" their landlord, otherwise known as a 7a complaint, which allows one third of a building's tenants to ask the court to appoint an administrator to step in and take the place of the owner. A group of tenants who were tired of squatters and horrific conditions in their East Village building took this route.
Brick Underground articles occasionally include the expertise of, or information about, advertising partners when relevant to the story. We will never promote an advertiser's product without making the relationship clear to our readers.