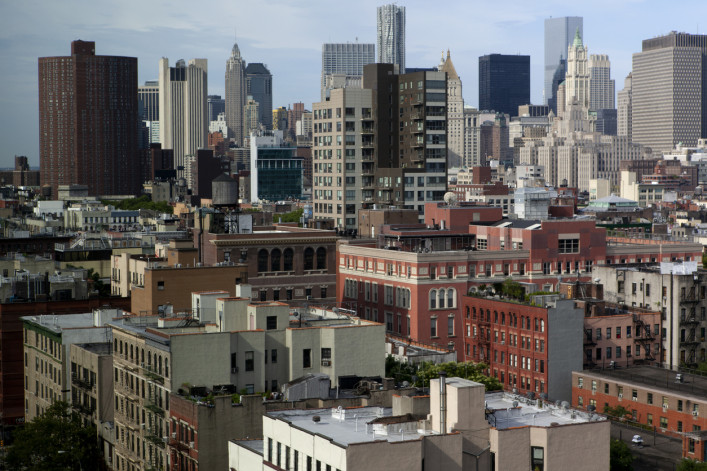 If you've been struggling to make rent because you lost income during the pandemic, you should know the the eviction moratorium has been extended until the end of August and New York State's rental assistance program is expected to be up and running before the end of the month.
Still, the eviction ban, which has been pushed back several times over the past 14 months, doesn't do much for renters who owe a rising amount of back rent, or landlords who need to pay mortgages and utility bills. 
For their part, landlords say rent relief can't come soon enough. Landlords say they've been unfairly treated by having the moratorium extended while they are unable to apply for financial relief. Carmelo Milio, president of Trion Real Estate Management, says although the percentage varies by building and location, around 10 to 15 percent of his tenants are not able to pay rent and "even a small percentage can really affect the stability of the property." He says without income, bills don't get paid and services are shut off. 
He acknowledges, in spite of moratoriums, it can be very stressful for tenants. "You have people who have fallen behind and that's not something they are used to and they have a hard time dealing with it," he says. 
While many landlords accept the moratorium will help the most vulnerable tenants, they are also frustrated that there seems no end in sight. Robert Lee, a small property owner in the city, says it sends the wrong message to renters and he's worried his other tenants will simply stop paying. "The longer it goes on the more people will realize that rent is not something that has to be on the agenda any more," he says.
Lee rents out 19 apartments and makes a comparison to the dining industry: Many restaurants went out of business but they didn't have to pay their employees and provide food for free. However, he is having to provide supers and services. While the majority of Lee's tenants have continued to pay, some have not, even though he believes they are back at work. He says the moratorium "needs to be balanced by seeing the relief."
That relief could be available in the next few weeks. Funds for rent assistance were addressed in the state budget and signed into law last month, however the mechanisms by which the money will be delivered are still being finalized. The agency in charge is the Office of Temporary and Disability Assistance. According to its website, the office is developing an online portal for tenants and landlords to apply for the program. Eligible New Yorkers will get a one-time rental subsidy to go directly to their landlord and the program is expected to be up and running before the end of the month.
"We've been trying to nudge the agency to get it done as quickly as possible but it's a new program and it's better that they take a little extra time rather than rush it through," says Stanley Davis, director of communications for Brian Kavanagh, the New York State Senator who has been at the forefront of rent relief negotiations.
In addition to the billions allocated for rent relief, $100 million is also expected to given to landlords whose tenants left their apartments even though they still owed several months of rent.
There are also funds set aside for tenant organizations to help work with renters and support them in completing the applications. Efforts are being made to ensure information about the program goes out in as many different languages as necessary and those who are eligible for the relief get the support they need in order to apply. 
Brick Underground articles occasionally include the expertise of, or information about, advertising partners when relevant to the story. We will never promote an advertiser's product without making the relationship clear to our readers.