It's a little diificult to make heads or tails of the layout of this $1,995 one-bedroom in Sunset Park, but it's easy to see the charming old-fashioned details, like high ceilings, bay windows and exposed brick.
Sure, it seems to be one flight up in brownstone, but maybe you could just think of that as European, rather than a nuisance.
So is it worth taking? We asked our experts (and veteran renters), real estate research and analytics firm NeighborhoodX founder Constantine Valhouli and freelance writer Lambeth Hochwald, to weigh in with me on this week's Take It or Leave It.​
The apartment:
Size: One-bedroom, one-bath
Location: 531 47th Street (between Fifth and Sixth)
Monthly rent: $1,995/month
Flexible layout: No
Days on the market: 78
Subway: R at 45th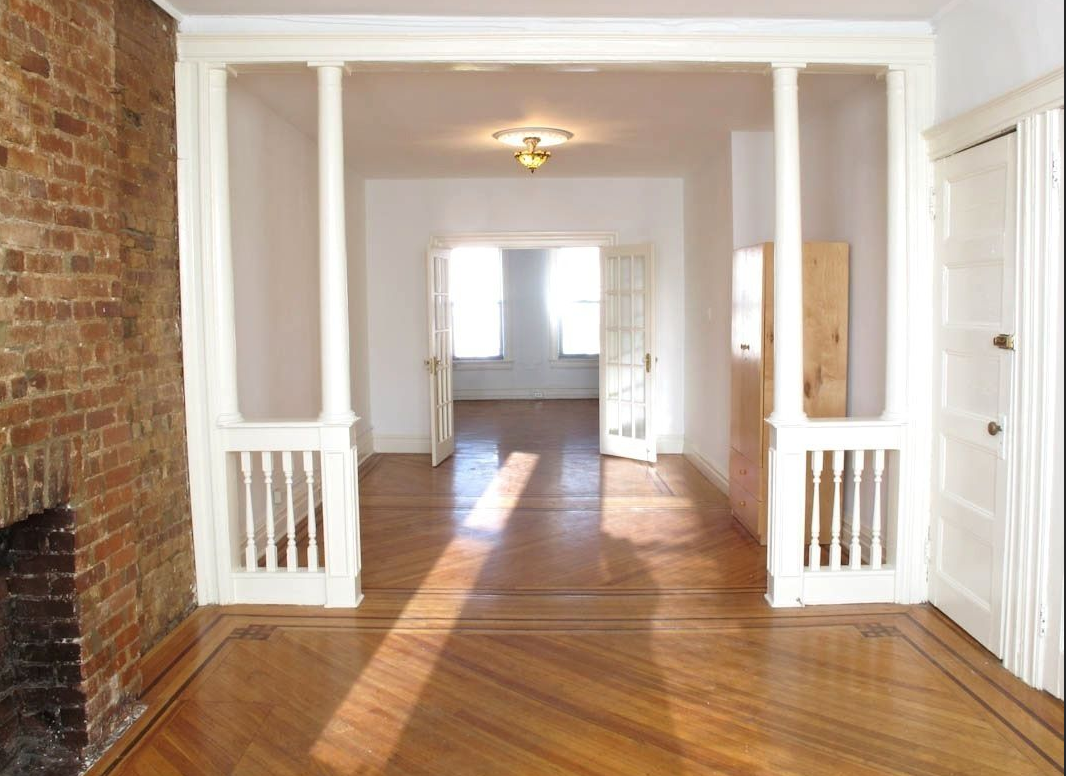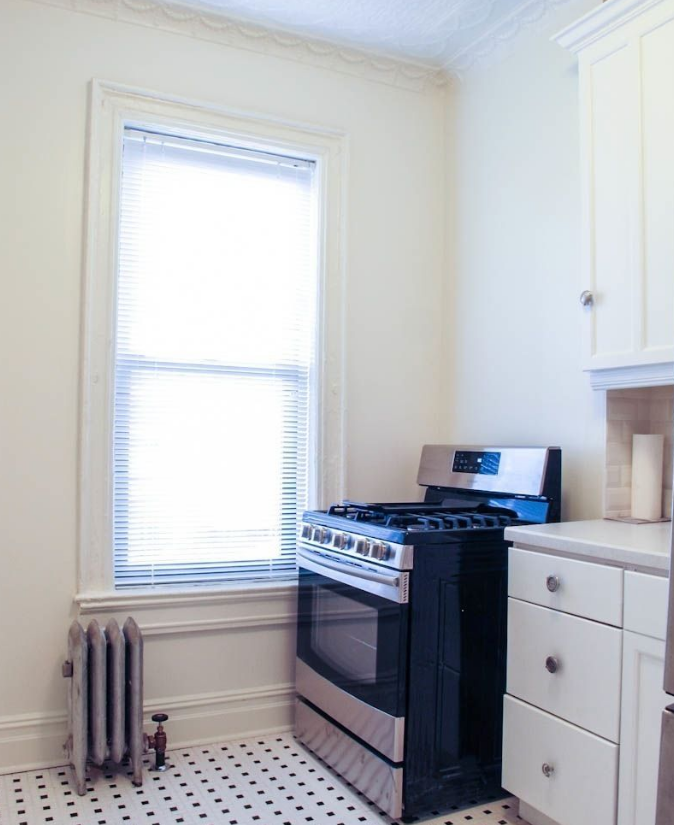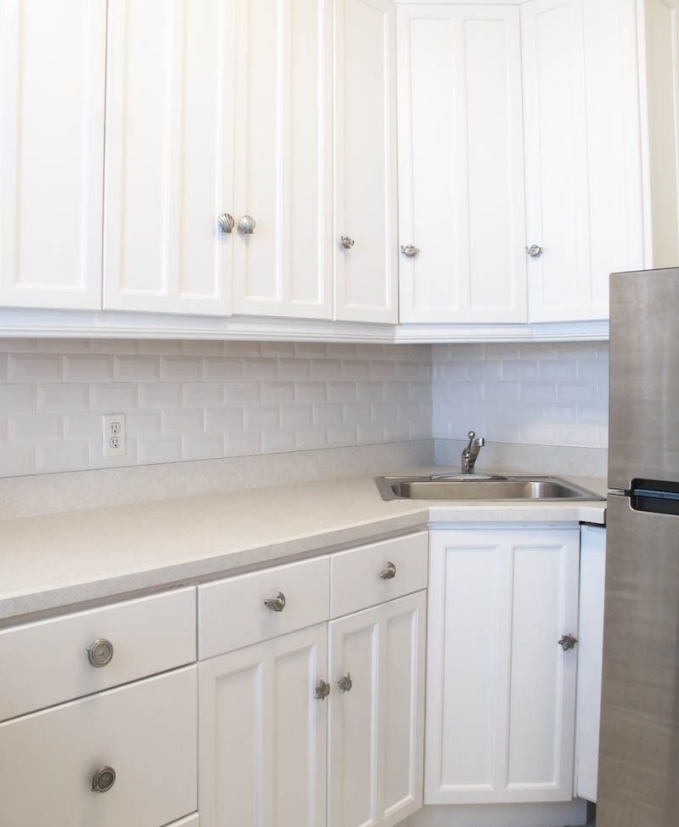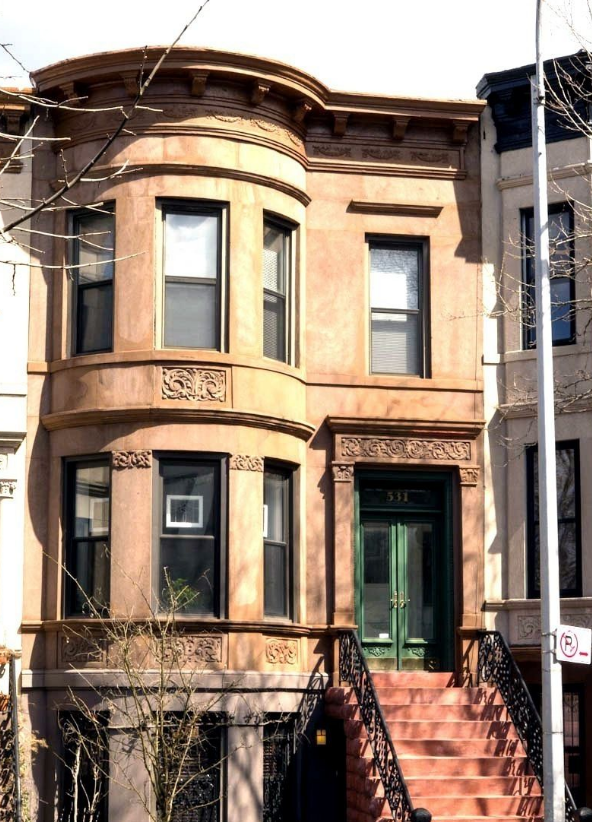 Pros and cons:
"Because it's apartment number 2, I have to assume this is a walk-up. But one flight isn't too bad, and the apartment itself is rather charming. I like the kitchen, which is small but seems to have stainless steel appliances. And, of course, the old-fashioned brownstone features are charming as anything. That said, the layout seems to be a bit of a hodgepodge, and I'd imagine 'quirky' is a good word to describe it." —Lucy
"This feels like old Brooklyn, in a good way. Beautiful building and a welcoming interior. Inlaid floors, recessed paneling, original doors and hardware. The renovation in the kitchen feels nicely understated—it's not trying to telegraph some marketer's idea of 'luxury.' Also, it's near trains and the Sunset Park neighborhood has been emerging in the last few years. A floorplan would be helpful in determining how those five rooms are actually laid out—it's tough to tell from the photos if this is railroad-style or something a bit more traditional." —Constantine
"This dollhouse-like one-bed is resplendent in original details and, while it's nearly $2,000 per month, which isn't cheap, it might be worth the splurge if you've been hearing a lot about Sunset Park and want to give it a try." —Lambeth
Who this apartment would be perfect for:
"A single person or a couple who work off the R train and/or have been charmed by Sunset Park. Personally, I wouldn't try making this layout work with kids." —Lucy
"Someone who works in Sunset Park or Downtown Brooklyn, and would like a shorter commute. Less ideal for someone who works in midtown. Also, perhaps someone who values proximity to the beaches of southern Brooklyn." —Constantine
"A couple (sans pets) who want to experience a neighborhood recently deemed by some to be one of Brooklyn's most diverse." —Lambeth
The verdict(s):
TAKE IT "Obviously, make sure that layout makes sense for your lifestyle first, but you could do (and I've seen) much worse for the same price. Maybe try and negotiate on the broker fee." —Lucy
TAKE IT: "The average one-bedroom in Sunset Park is asking around $1,700. This is likely larger, and definitely nicer, than the average one-bedroom, so I can see the higher asking price justified. However, there are a number of two-bedrooms in the neighborhood also asking $1,900 to 2,000. So, there may be room for negotiation here."—Constantine
TAKE IT: "If you're a sucker for period details like tin ceilings and French doors you won't miss with this special brownstone apartment." —Lambeth