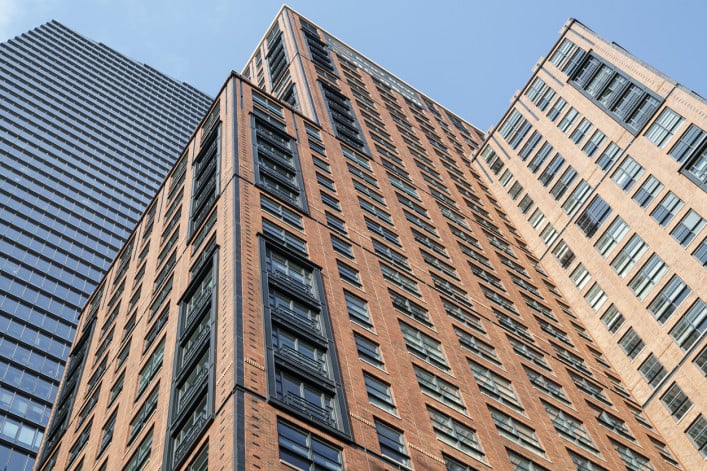 Some New York City apartment buildings will offer you a credit toward your rent if you refer a prospective tenant who then signs a lease. This is particularly appealing now when many New Yorkers are suffering financially. It's also appealing to landlords who are struggling to attract new tenants and retain old ones. 
It's not clear how many buildings or rental management companies in NYC use rent credits, but at least one very large firm puts them to use: TF Cornerstone, for example, manages 18 buildings across the city and offers a $2,000 credit if you get a friend to sign a lease with them.
Even if your building doesn't promote rent credits, or you rent from a small landlord, it may be something to ask about. Some buildings say referral programs generate a lot of leases so your landlord may be interested in striking a deal. However, it's also important for you to know the legal issues to avoid getting into trouble. Read on.
A legal gray area
Not all landlords advertise that they offer rent credits for referrals because it's a legal gray area.
Real estate brokers are licensed to handle leasing for landlords in exchange for a fee, says Neil B. Garfinkel, counsel to the Real Estate Board of New York. "If you are out there actively looking for people for that landlord, you are crossing the line," he says. He argues that if you are engaged in real estate activity for a landlord you need a license and if you don't have one, there are consequences.
Genuinely referring a friend to your building is unlikely to be a problem but Garfinkel points out "it can get into a gray area very quickly." Here's how: Advertising your building on social media and telling followers to reach out to you before they contact the landlord could arguably be seen as operating a business and it could present problems. 
If you're asking for compensation for real estate activity and don't have a license, Garfinkel says you can't sue to collect the payment if your landlord refuses to pay. A more serious penalty is a misdemeanor charge if you're operating a real estate business without a license.
Signs of trouble in a building
Referring a friend to your building might have particular appeal right now. The coronavirus has left many people feeling isolated; working from home can be lonely; and gatherings are out of bounds. So if there are empty units in your building, why not try and fill them with your friends? There are a few reasons to be wary of referral programs, says Adam Frisch, managing principal at Lee & Associates Residential NYC, a company that represents small building owners in Manhattan.  
It could be a sign there are issues with the building, he says. Brokers themselves are struggling to fill apartments even when they have budgets for advertising, photography, and the very latest virtual tours. If a landlords is relying on tenants to fill units, it could mean the building is a particularly hard sell.
"If a building is well capitalized it should be able to withstand a lot of income loss, more than six to eight months, frankly. It should have a reserve fund and lines of credit so taking a double hit by offering a credit on rent should not be necessary," Frisch says. 
Keep in mind that if your landlord is considering friend referrals that might not always work in your favor as a resident. Frisch says landlords would be well advised to lower rents before lowering the quality of their tenants.
"It's theoretically possible that one person in a city of eight or nine million might have a friend who has an apartment and recommends them, and gets a rent credit,"  he says, but argues it's not an efficient system for landlords.
Transparency to transactions
If you're looking for a place to rent and your friend is trying to get you into their building—you should consider asking whether they are getting a rent credit. 
Garfinkel points out, licensed real estate brokers are required to complete disclosure forms that make the relationship between landlord, broker, and tenant clear. Depending on the paperwork in a referral program, there may not be the same transparency.
"Do they need to disclose how they are acting? Do they need to disclose to the prospective tenant that they are being paid by the landlord?" Garfinkel asks. Depending on who you are acting for, it can change the nature of the relationship.
Brick Underground articles occasionally include the expertise of, or information about, advertising partners when relevant to the story. We will never promote an advertiser's product without making the relationship clear to our readers.