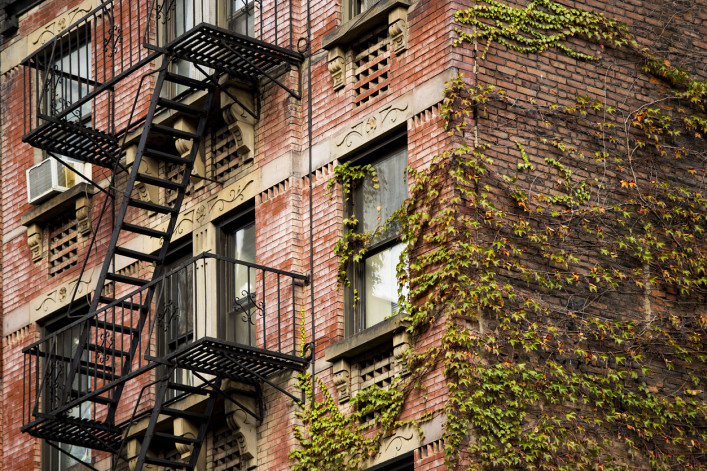 If you've lost work because of the coronavirus pandemic and are struggling to pay the rent, you should know that you can tap into your security deposit to help cover your rent.
When Governor Andrew Cuomo extended the eviction moratorium by executive order, he also gave renters the opportunity to use their security deposit as rent and pay the money back over time.
Accessing the money from your security deposit requires reaching out to your landlord and negotiating on a one-on-one basis. Landlords would rather use the security deposit for the rent than not collect anything for the month, says Neil Garfinkel, a partner at the law firm Abrams Garfinkel Margolis Bergson. The key, he says, is being "transparent" and communicating what you need to do.
It's a more immediate solution than waiting for a rent freeze or rent forgiveness from Albany. New York State legislators did not pass a bill to cancel rent, but a bill to supplement rent for tenants who have lost income is likely to pass. 
Asking for a security deposit refund
In addition, if you entered into a lease before June 2019 and gave your landlord two or three months as a security deposit, you may be able to get some of that money back. It all comes down to whether you've renewed your lease since the rent laws changed—a move that capped the deposit to one month's rent.
"If the lease was entered into before the new rent reform took effect, [tenants] don't have standing to request it back, except if the lease is subject to renewal. Once the lease renews, then the landlord can only keep the one month's security deposit," Garfinkel says. 
You can not be evicted now 
Also keep in mind: If you are suffering hardship because of the coronavirus you cannot be evicted. This is a protection that currently runs until the end of August. Consider approaching your landlord and asking for some flexibility, or asking them to use the security deposit. 
In most buildings with more than six units, the landlord is required by law to put the security deposit in an escrow account, giving the tenant more protections than if the money was in a private account.
Technically, the tenant is the beneficiary of any interest accrued on the funds but with today's low interest rates the amount is negligible.
Brick Underground articles occasionally include the expertise of, or information about, advertising partners when relevant to the story. We will never promote an advertiser's product without making the relationship clear to our readers.