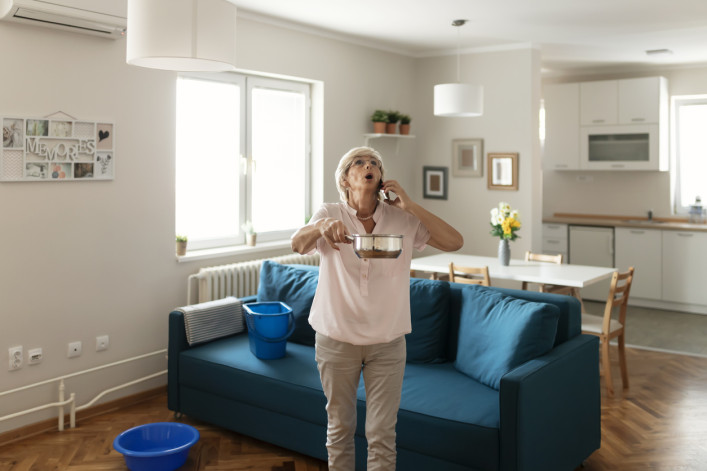 There's a lot of hassles when you're moving in New York City, but whether you're a renter or buyer, the one thing that you cannot afford to skip is apartment insurance.
Perhaps you haven't had it in the past or it's been a while since you got a new policy, but most buildings in this city require you to be covered, and it's essential to get the right coverage for all of your belongings—including what's hiding in your closets and drawers.
Knowing the value of your furniture and prized possessions is really just the beginning, because there's lots of things that you may be surprised to find are covered. So, how much coverage do you really need? Read on to find out.
Choosing a policy if you rent or buy
When you're deciding on what policy is right for you "it's better to have the minimum coverage than no coverage at all,'' says Jeffrey Schneider, president at Gotham Brokerage (a Brick Underground sponsor). 
For renters, a basic policy with $100,000 of personal liability coverage costs around $125 per year. For buyers, you're going to pay a little more because you have more responsibility, a basic policy costs under $350 and covers $25,000 for your belongings, $20,000 for the interior structure (owners are responsible for the walls and floors) and $100,000 of personal liability coverage.
Of course what you pay also depends on where you live, prior losses, and your insurance score so the exact coverage you need varies. And, some buildings have higher liability coverage requirements for owners because common occurrences like floods can be costly, up to $20,000, says Schneider. 
"Theft is the most common type of claim we get, with plumbing-related and liability claims following close behind," says Robert Stevenson, a State Farm agent based in Manhattan. "Most people disregard theft because they live in a safe building, but what if you're on vacation and someone robs you? We cover your property anywhere in the world."
You're going to have a deductible and a limit on annual claims, so it's best not to file theft claims for small losses. "What wouldn't you bat an eye at if you had to buy it again? Those are the things not to file theft claims over," says Stevenson.  
What not to forget when choosing coverage
When you're trying to figure out how much coverage you need, the minimum might seem like enough, but it's probably not when you look in your drawers and closets. Think: shoes, cooking appliances, and sportsgear.
"Clothing is commonly looked over because you accumulate it over time, opposed to big purchases like a new couch or TV. But, a person can easily have a sneaker collection worth thousands," says Schneider. And there's seasonal pieces like winter coats, which can be quite expensive. 
Here's a tip: Look at the outfit you are wearing now, piece by piece, and determine how much it costs, now multiply that by all of the outfits in your closet, says Stevenson. And there's apps and other hacks like keeping receipts that make the process easier.
Other things not to overlook: Electronics, and not just your computer but everything attached like your hard drive, printer, scanner, and smartphone. But keep in mind, your policy won't cover damage like a cracked iPhone screen and if you work from home, you might need additional coverage. 
Don't forget about things that you only take out once a year like costly holiday decorations, but keep in mind that your treasured ornaments are only covered if they're stolen or damaged due to a fire or flood—not if your hyperactive cat knocks down your Christmas tree.
Silverware, jewelry, and fur usually aren't covered. Why? A lot of restrictions date back to a time when break-ins were more common in NYC, and these items were easy to grab and sell for quick cash, says Schneider.
It's not only about your belongings, but also loss of use (which covers your stay in a hotel if you're displaced due to flood or fire) and liability coverage. "People overlook liability but you could easily be pulled into a lawsuit with your landlord or another tenant, even if you don't think the issue is your fault," says Stevenson. "And liability claims for dog bites are notorious."
Brick Underground articles occasionally include the expertise of, or information about, advertising partners when relevant to the story. We will never promote an advertiser's product without making the relationship clear to our readers.