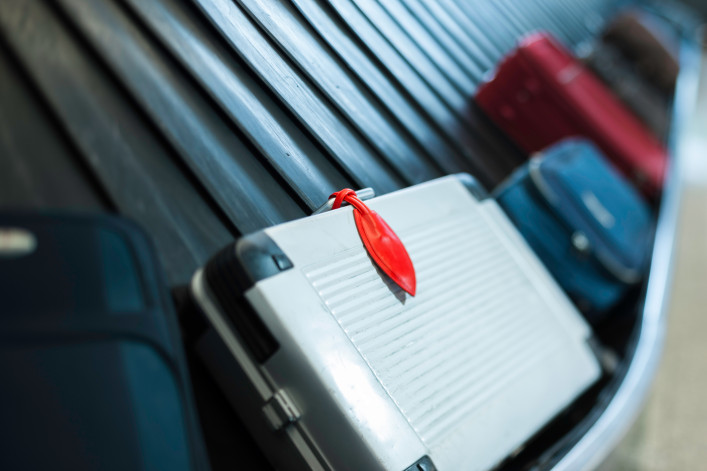 If you think renter's insurance just protects you against fires and burglaries, think again. There are any number of unexpected--and financially painful--scenarios in which you will find yourself very, very glad you have renter's insurance.
Here are just a few, courtesy of the folks at NYC apartment insurance brokerage Gotham Brokerage Co., Inc.:
1. Your clothes go up in smoke at the dry cleaners. 
2. You run into someone with your bike (by accident!) and get sued.
3. United Airlines loses your luggage – for good this time. 
4.  To add insult to injury, after a freezing weekend, your upstairs neighbor's pipes freeze and burst—and drench your apartment in the process.
5. A friend stops by, trips over your latest Costco haul (or has a few too many drinks), and breaks a newly capped tooth.
6. A thief plunders the basement storage area and rides off on your new mountain bike.
7. You're so stressed that you forget all about the relaxing bath you're drawing up for yourself, and the tub overflows into the apartment below.
8. While you're unwinding with a House of Cards marathon, your toddler flushes their entire action figure menagerie down the toilet, which promptly overflows into the apartment below. 
9.  Possibly out of spite, your downstairs neighbor plugs too many appliances into an outlet, setting her apartment on fire, and you have to stay in a hotel while repairs/cleaning are done.
10. A power surge hits your building and fries your beautiful new flat screen television. 
Bottom line: Even if your building doesn't burn down in a catastrophic fire, the $125 or so you spend a year on renter's insurance policy for minimum limits may turn out to be the best investment you've ever made.  
For a free quote, click on over to Gotham Brokerage or give them a call at 212-406-7300.
---
Gotham Brokerage Co., Inc., an insurance brokerage, has been serving NYC renters, co-op and condo owners for over 45 years.
Also by Gotham:
8 questions you MUST ask before buying renter's insurance
The ultimate co-op and condo insurance checklist
Brick Underground articles occasionally include the expertise of, or information about, advertising partners when relevant to the story. We will never promote an advertiser's product without making the relationship clear to our readers.