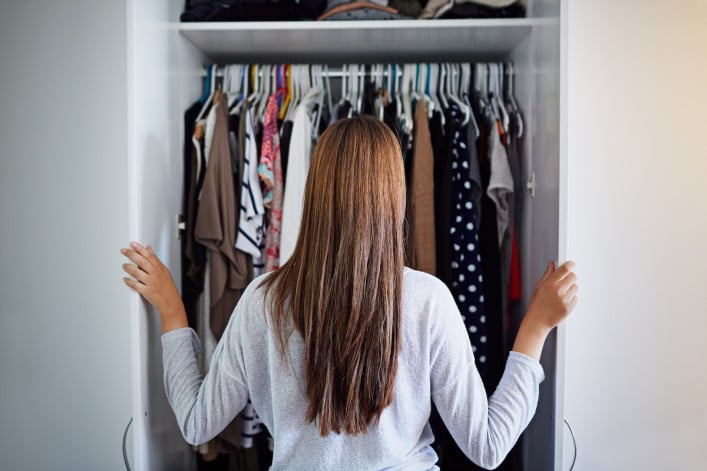 I'm looking to get renter's insurance for my NYC apartment, but I'm a bit confused about how to go about calculating what my things are worth. Should I have kept receipts for everything I've ever bought?

As a New York City renter, it's great that you're looking to protect yourself, and your things, from unforeseen events such as a fire, theft, or water damage, the most common renter's insurance claim in the city. But figuring out how much your stuff is worth can be a daunting and confusing task. 
"A lot of people will just pick a random number, or minimum number, which is better than nothing of course," says Jeff Schneider, president of Gotham Brokerage, an apartment insurance broker in New York City and Brick Underground sponsor. 
---
[Editor's Note: Realty Bites tackles your NYC rental questions. Have a query for our experts? Drop us an email. We respect all requests for anonymity.] 
---
With just a little legwork on your end, though, you'll be able to easily assess your stuff's worth—whether you have closets overflowing with designer duds or thrifted treasures—and get a policy that suits you. A basic renters insurance policy in NYC will generally cost you anywhere from $100 to $150 a year, depending on how much coverage you want. 
For starters, you're going to need to inventory everything in your apartment. If you're wondering if there's an app for that, there are actually a bunch. 
With Sortly, for example, you can add searchable tags and folders to keep track of where items are located in your apartment, and add details like serial numbers, date of purchase, photos, and prices.
The iOS-only Nest Egg app lets you can scan barcodes to instantly get product info and keep track of when warranties expire. 
These and similar apps can be a good starting point for estimating your stuff's worth, "but they're not great documentation for a loss," says Schneider. "You're better off with photographs or receipts." 
Not that you have to keep every single receipt for everything you've ever bought (though you might want to for big-ticket items like TVs, computers, or artwork). 
"The insurance companies know you're not going to have receipts for every item that you buy," Schneider says. "What the companies are looking for is to see that you own the type of item that you're claiming." 
That's where photos come in, and you should take a few snaps of everything, especially clothes hanging in your closet, artwork, and book collections. Some items are restricted under a basic policy—like jewelry, fur, silverware—so if those are a significant amount of value, they would have to be insured separately. 
Another good practice is to take pictures of your monthly or year-end credit card statements. 
"That way, if something happens, you do have back-up documentation," Schneider says. "It's not only for the insurance company, it's for you because you can actually forget that you own certain things if there's a major loss."
Sadly (but not surprisingly), there's no way to calculate the cost of things with sentimental value, such as that stuffed rabbit you've had since you were three, so you would just be reimbursed for the cost to replace it with a similar item, assuming you elected to get replacement cost coverage.
Brick Underground articles occasionally include the expertise of, or information about, advertising partners when relevant to the story. We will never promote an advertiser's product without making the relationship clear to our readers.