Rent
With buyers clamoring for rentals, and pressure from new laws, landlords ask for higher rents in Manhattan and Brooklyn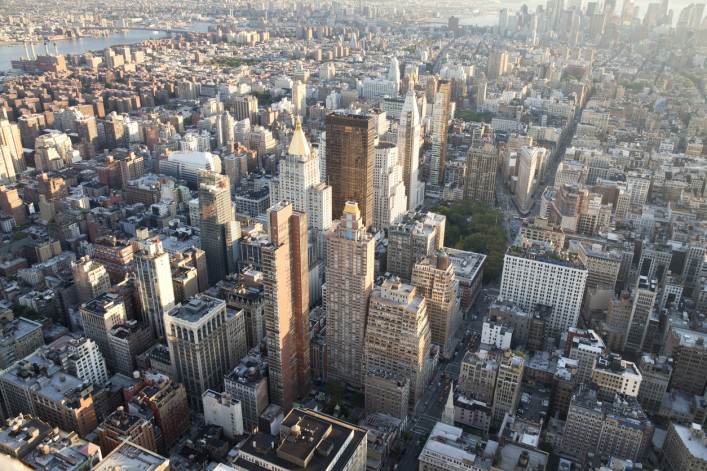 Rent increases in Manhattan and Brooklyn in August are probably partly due to landlords feeling squeezed by the new rent laws.
The August rental market report from Douglas Elliman for Manhattan, Brooklyn, and Queens saw increases for Manhattan—and record hikes for Brooklyn's median and average rent.
The change in New York's rent laws are not the main driver lifting rents. A weak sales market has been contributing to a strong rental market for about nine months: Would-be buyers have been choosing to rent instead of buy, driving down the vacancy rate and empowering landlords to increase rents and do away with concessions. 
Still, when the new rent laws were announced, which drastically reduced the amount of money landlords could ask from tenants upfront, "it was clear that market-rate rents would see more upward price pressure," says Jonathan Miller, president of the appraisal firm Miller Samuel, and author of the report.
So a small part of the August price increase is related to what landlords are experiencing, he says. "Especially small landlords—they have less staying power."
Renters, however, can take heart: "The market can only support so much," he says.
In Manhattan, rents were up for all bedroom sizes. The median rent increased 2.9 percent to $3,500. Concessions continued to slip—they were down for the seventh time in eight months. And the number of new leases fell 10.7 percent—a sign that tenants are choosing to stay put and renew because they don't see better deals out there.
The Manhattan vacancy rate was 1.95 percent, a small uptick from 1.58 percent, indicating marginally more apartments available. 
In Brooklyn, the median rent was $3,015, up 2.2 percent, and the average rent rose 8.4 percent to $3,507—both new records. The share of new leases with concessions was 38 percent, down from 41.1 percent a year ago. Listing inventory fell 11.9 percent.
It's a very different story in Queens, where the median rental price declined for the second straight month and for the third time this year. With concessions down, the number of new leases also fell in the borough. 
Median rent declined 1.2 percent to $2,960 and net effective rent—which is rent that has concessions factored in—fell 1.9 percent to $2,866.
New development rent was down 6.1 percent—new development makes up a third of the market share there.
Miller says Queen's new development, which has a much higher market share than Manhattan (6.5 percent) and Brooklyn (21.3 percent) has been stabilizing. Previously, the influx of new development in Queens meant it captured 40 to 50 percent of market share.
Other market reports
MNS released reports for Manhattan, Brooklyn, Queens and the Bronx. Among the insights it found: Rents for non-doorman studios in the Financial District are down 33.1 percent, from $4,035 to $2,698 in August 2019. And doorman two-bedroom apartments in the East Village were among the segments that saw the largest increase. They are up 20.7 percent, from $6,552 to $7,907 in August 2019
A report from Citi Habitats noted that the market continued to favor landlords, but a shift may be coming.
The vacancy rate increased for the second consecutive month in Manhattan—a sign that apartment seekers may be balking at high rents.
"Overall, landlords continued to have the upper hand in the city's rental market during the August busy season. Rents climbed across the board in both Manhattan and Brooklyn and owners reduced their use of move-in incentives," says Gary Malin, president of Citi Habitats. 
"While the vacancy rate is still comparatively low, the resulting uptick in inventory shows just how fragile the market is for renters. If they can wait it out, apartment-seekers may face less daunting conditions in the coming months. In fall, there is traditionally less demand–and more value to be had for tenants," he says.
Brick Underground articles occasionally include the expertise of, or information about, advertising partners when relevant to the story. We will never promote an advertiser's product without making the relationship clear to our readers.