Most people who live in New York have lived in a "starter apartment" at some point (unless, of course, you are blessed with unlimited funds). This one-bedroom apartment screams "first apartment" to us. It's small (the bed appears to take up 90 percent of the bedroom, though we'd be tempted to go for a smaller bed in the same space), but appears to be in a cute Crown Heights brownstone. At $1,950, it's almost exactly the median price for a one-bedroom in the neighborhood. Added bonus: There's no broker's fee, which could easily run you over $2,000 with another apartment.
So what do you think, is it worth considering? We asked our experts (and veteran renters), RentHackr founder Zeb Dropkin and freelance writer Lambeth Hochwald, to weigh in with me on this week's Take It or Leave It.​
The apartment:
Size: One-bedroom, one-bath
Location: 1076 Dean  (between Bedford and Franklin)
Monthly rent: $1,950, no broker's fee
Flexible layout: No
Days on the market: 51
Subway: C at Franklin Avenue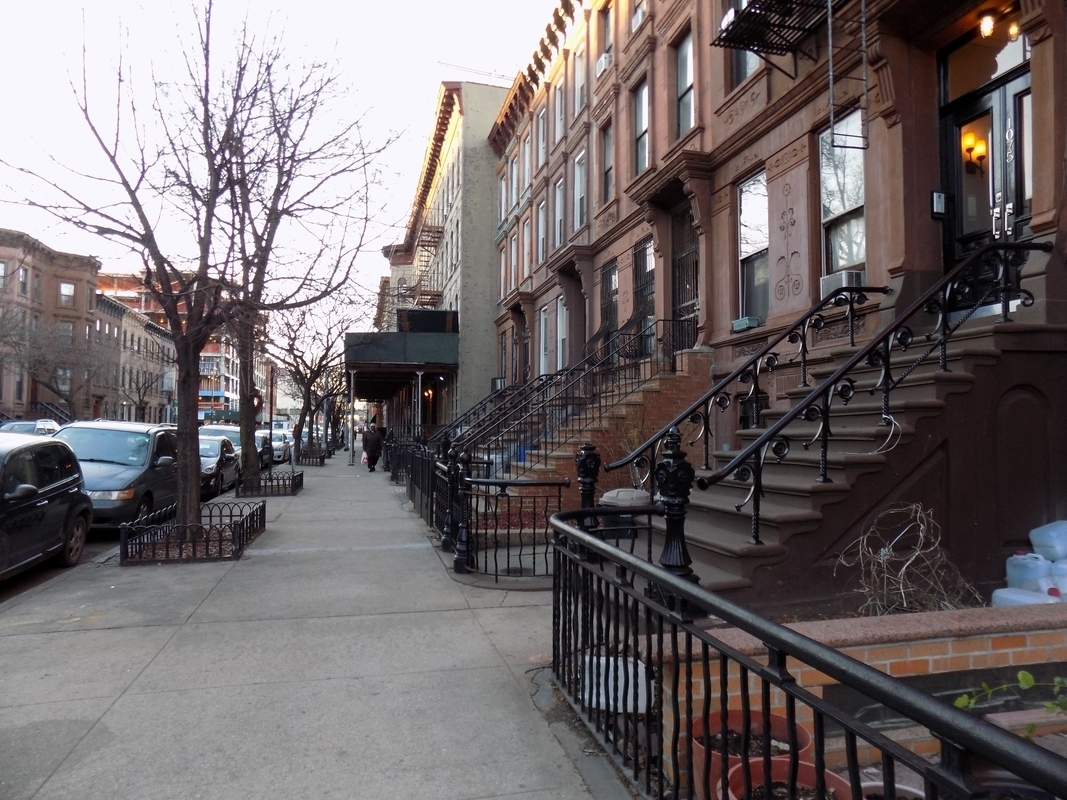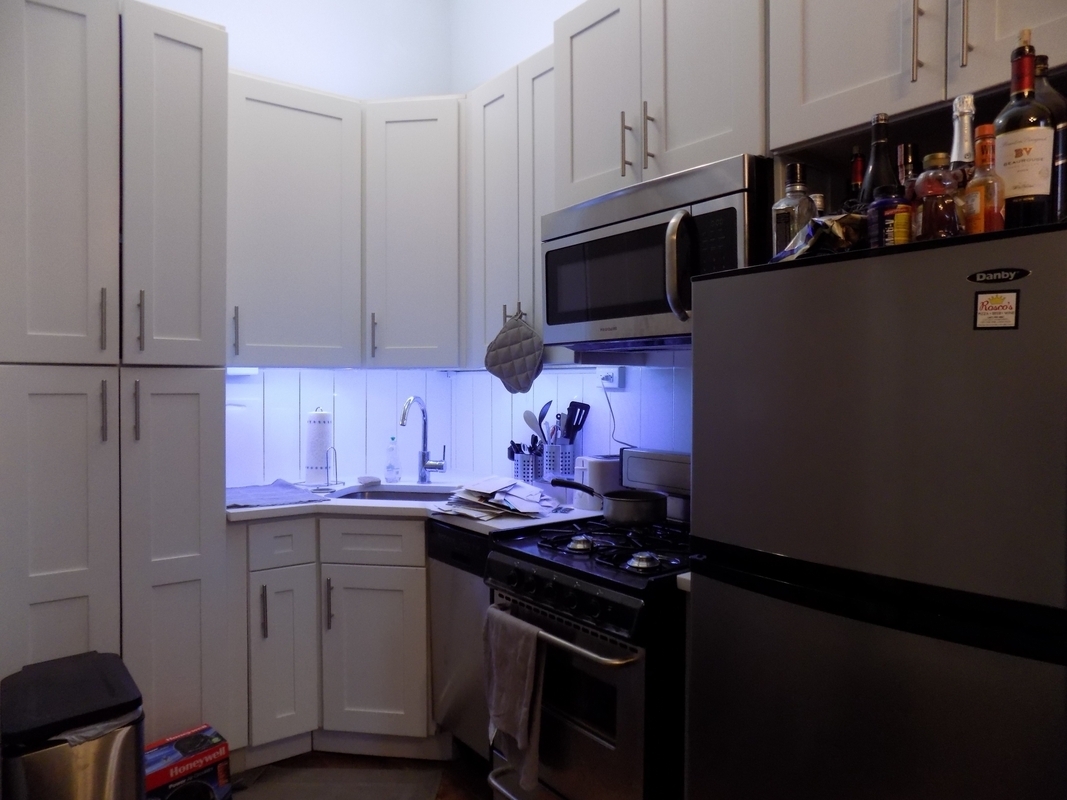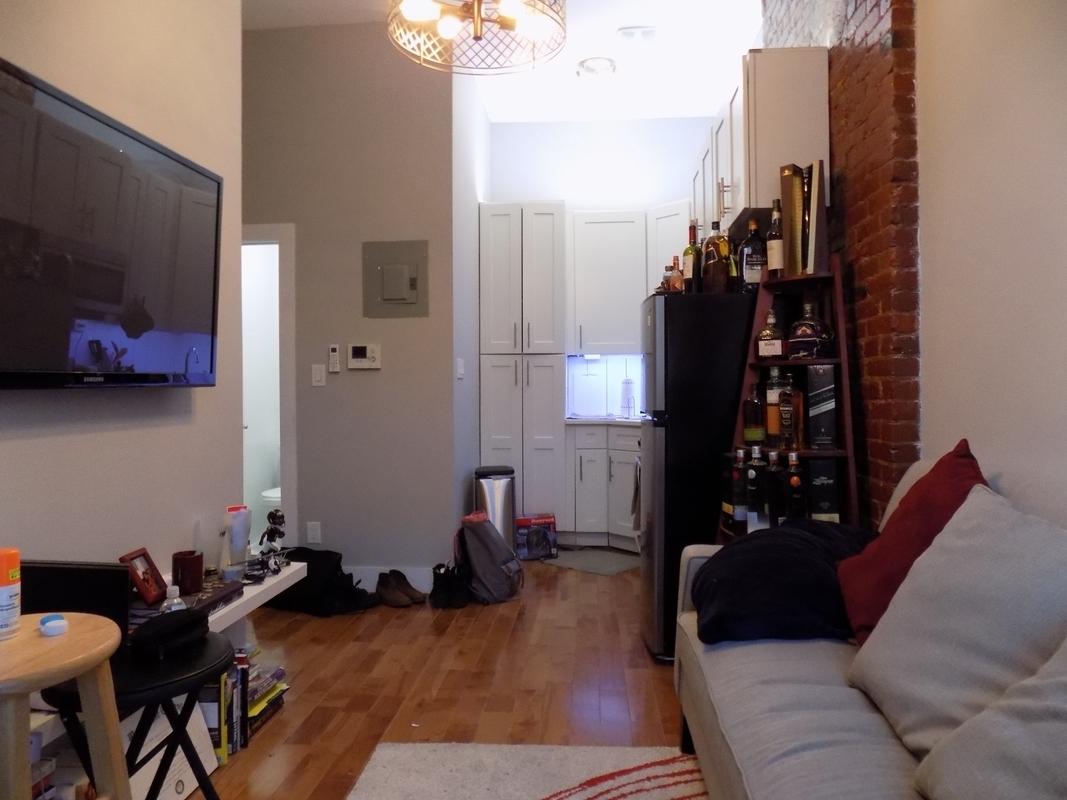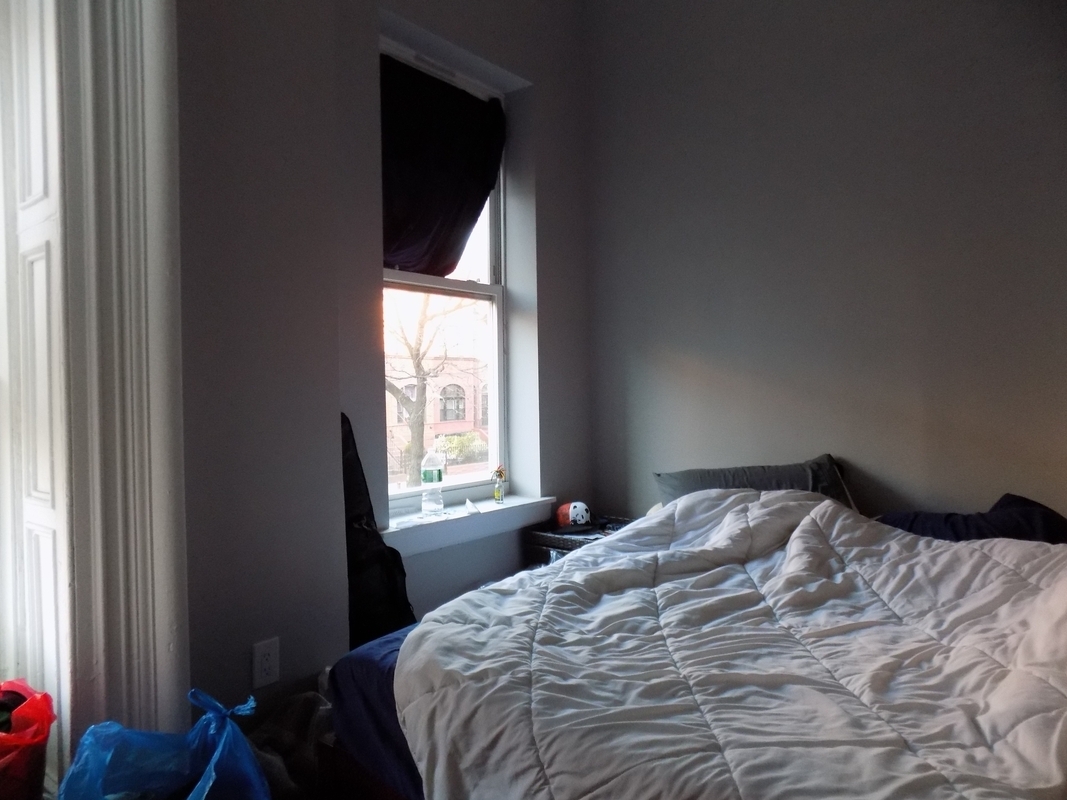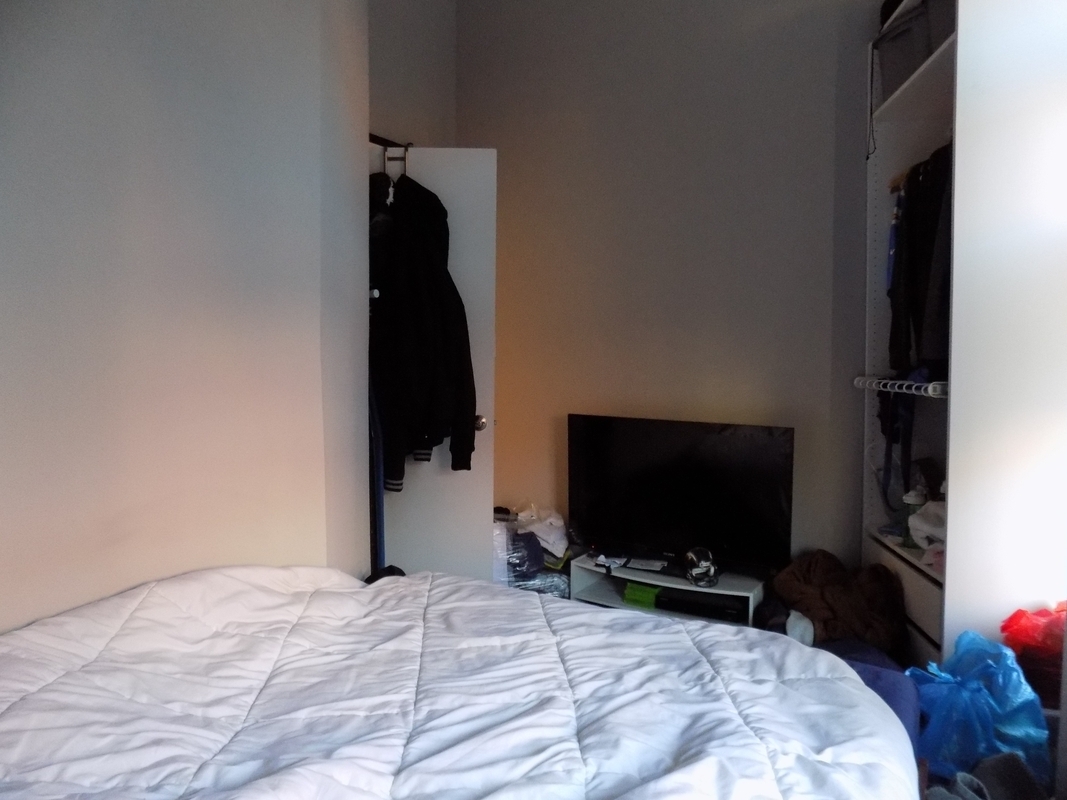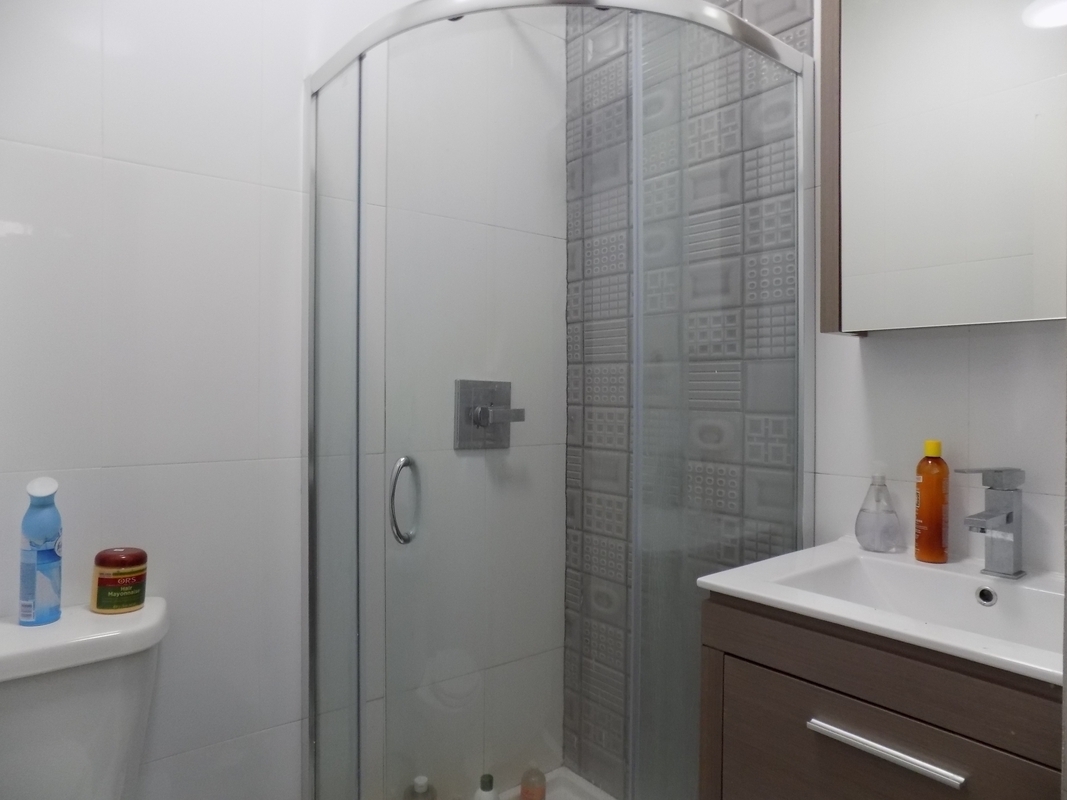 Pros and cons:
"This is a very 'cozy' apartment, but I appreciate the modern finishes in the (very small) kitchen, and the fact that it's walking distance from Prospect Park and the Brooklyn Museum. But if you like baths (stand-up shower only) or have a lot of stuff, you may want to pass. Also, expect at least a one-flight climb up." —Lucy
"This is a decent, renovated one-bedroom in a Crown Heights brownstone with central HVAC close to Prospect Park. But looks like it might have some odd angles in the space, and it's been on the market two months."—Zeb
"I like that this renovated one-bedroom is no-fee, but all I can think is 'wow, this place is narrow.' Even the shower stall is narrow. It gives me claustrophobia just thinking about living here, plus it's pricey at almost $2,000 a month" —Lambeth
Who would this apartment be perfect for?
 "A single person who wants to try Crown Heights for a year or two. Please don't try and squeeze a second person into this apartment." —Lucy
"This one is great for a single renter that needs a bedroom (as opposed to a studio), will like being in the up-and-coming neighborhood, and will take advantage of Prospect Park often." —Zeb
"A single person who likes living clutter-free."—Lambeth
The verdict(s):
TAKE IT "I know it's small, but if you're organized, it could work. And the price seems fair." —Lucy
LEAVE IT "You may find a more suitable studio for less money, or a one-bedroom with a less narrow living room space for the same." —Zeb
LEAVE IT "With little wiggle room, you won't have the space for all the cool stuff you'll want to buy at Smorgasborg, which is just one block away." —Lambeth