Now may be the time to jump on this $2000-a-month one-bedroom in the historic district of Crown Heights, since its rent was recently discounted by $300 (and is now completely on par with the neighborhood median).
It appears to be a top-floor walk-up, and the living room shape is kind of odd. On the plus side: It's got a skylight, recessed lighting and a new kitchen.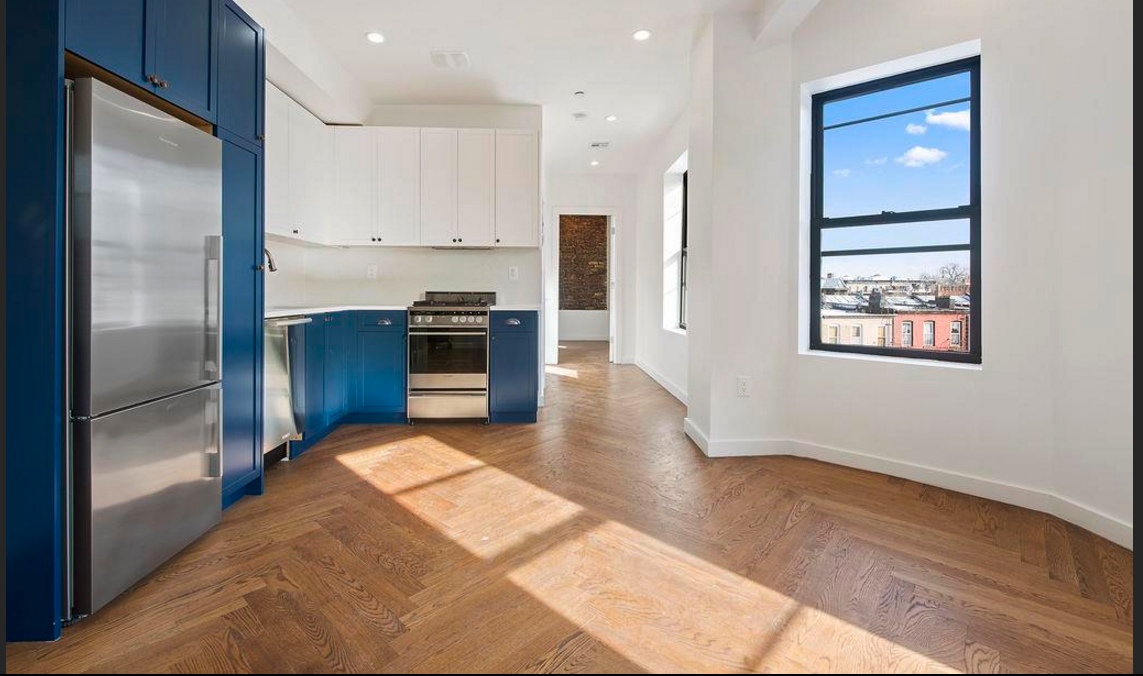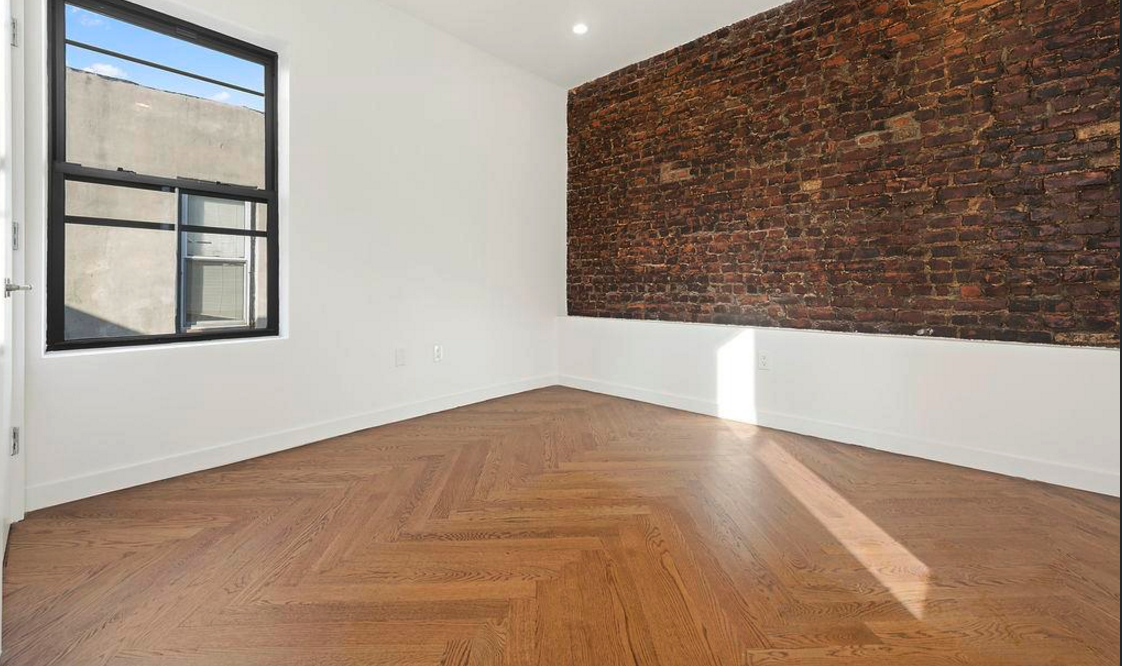 So is it worth checking out?  We asked our experts (and veteran renters), RentHackr founder Zeb Dropkin and freelance writer Lambeth Hochwald, to weigh in with me on this week's Take It or Leave It.​
The apartment:
Size: One-bedroom, one-bath
Location: 875 Saint Marks Avenue (between Kingston and Brooklyn), Crown Heights
Monthle rent: $2000
Flexible layout: No
Days on the market: 23
Subway: C to Kingston Throop, 3 to Kingston Avenue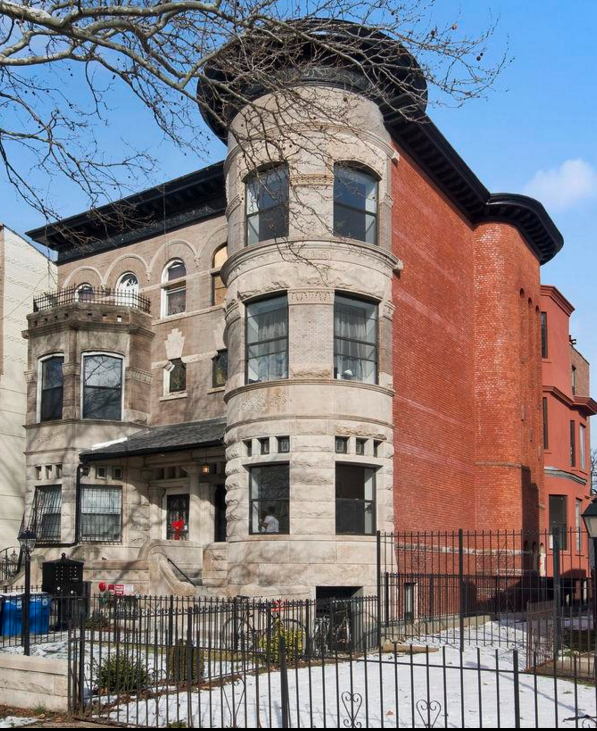 Pros and cons:
"This top-floor apartment looks bright and clean. It's not big, but it's charming. Just make sure your furniture will fit, since the living room is oddly shaped." —Lucy
"This clean renovation of a pretty bright one-bedroom touts its own washer and dryer. Tradeoffs include odd angles and walking up to the third floor."—Zeb
"You had me at blue kitchen. I'm a sucker for all things cobalt blue and this one is no exception. But oh the gentrification taking place at this exact address. Apparently this house was once known as the Bed-Stuy castle* and featured Corinthian columns and stained-glass windows. Unfortunately, the interior was entirely gutted a few years ago and, besides the loss of these historic details, you'll be living in a walkup to the third floor plus a longer commute to Manhattan if that's where you work." —Lambeth
Who would this apartment be perfect for?
 "A young couple that wants to try out Crown Heights and doesn't mind a bit of a climb." —Lucy
"This spot looks good for Brooklyn-friendly renter who has a dog or a cat, and looks better for bike riders and runners since you're 1.7 miles from Prospect Park." —Zeb
"A couple who aren't quite ready to buy in Crown Heights but want to spend a year in renovated splendor." —Lambeth
The verdict(s):
TAKE IT "The apartment is modern and tidy and the outside is charming. What more could you ask for for a starter-ish apartment?" —Lucy
TAKE IT "If the odd angles on the rooms don't cramp your style." —Zeb
TAKE IT "there's even a washer/dryer in the unit to sweeten the deal!" —Lambeth