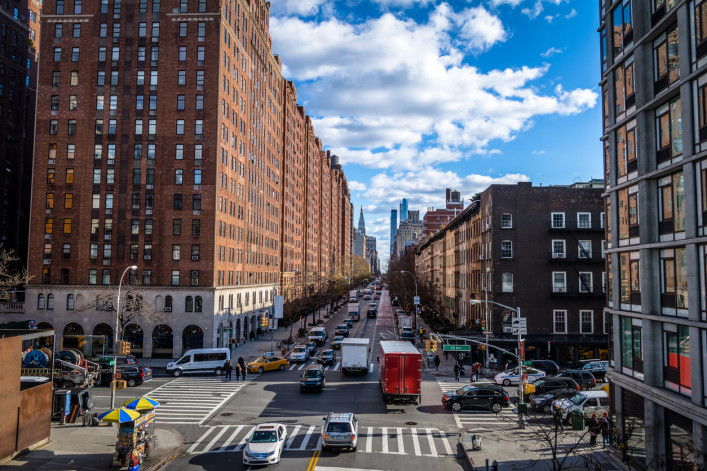 It's taken two years for New York City co-ops to untangle their buildings from the tenant protection laws, but they have finally done it. Legislation now carves co-ops out of the 2019 rent reforms by clarifying that no landlord-tenant relationship exists in co-op apartment buildings. 
In a co-op, ownership is based on a proprietary lease rather than a deed. As a result, when the Housing Stability and Tenant Protection Act was passed, co-ops were caught up in the new laws. Boards found themselves restricted from taking more than a month's maintenance in escrow from prospective buyers and there was uncertainty about other important operational proceedings. This has been clarified by lawmakers who passed legislation that exempts co-ops from those tenant protections.
Attorney Geoffrey Mazel, founding partner at Hankin & Mazel, has been at the forefront of advocacy to exempt co-ops from the rent laws and says it was clearly a mistake to apply the new rent laws to co-ops. 
"It was a big oops—it took two years to retract it and get back to the status quo, but we did our best," he says. 
[Editor's note: Although the bill was passed by both the New York State Assembly and Senate, as of September 1st, 2021, it has not yet been signed by the governor, delaying the final legislation.]
Financial requirements for buyers
The rent reforms were aimed at making it more affordable for renters in New York to secure an apartment. One of the biggest changes, welcomed by renters, was the cap on the security deposit to just one month's rent. This reduced the upfront costs of renting in the city. 
However, this meant co-op buyers, who are technically tenant-shareholders rather than owners, were restricted from putting more than one month's maintenance in escrow with the co-op, to shore up their finances when they wanted to secure a purchase. 
Mazel says while this was well intended for a traditional rental situation, it affected who was eligible to buy into the city's more affordable buildings. Many co-ops have strict financial requirements to protect their buildings and the reason you would put more than one month's maintenance in escrow with the co-op is either to meet the board's requirements for purchase or bolster your application.
"If someone is on the [edge] in terms of qualifying, the deposit opened up housing to more people. But the act had the opposite effect of limiting housing to people that had better financial situations," Mazel says.  
Ensuring co-ops are now exempt from these restrictions is a "huge" win for the co-op community, he says. 
Court proceedings 
The carve out for co-ops also affects court proceedings against a shareholder who has stopped paying maintenance. 
The Housing Stability and Tenant Protection Act limits a landlord's ability to collect anything other than rent in a landlord-tenant proceeding. However, when a co-op shareholder defaults on their maintenance, there can be significant associated costs including late charges and fines, and in some cases repairs and utility charges, as well as legal fees, which a co-op is entitled to recoup under the proprietary lease. 
Without an attorney being able to litigate for these costs, it's the other shareholders who are paying the bill. That can become a sizable liability. "It made no sense to have a collective punishment to protect the person who is not paying—there's no profit in a co-op," Mazel says.
With co-ops carved out of the rent reforms, boards and their attorney's are given back a tool to collect more than just the maintenance for the co-op when shareholders go into arrears. Some shareholder protections do remain, with late charges for co-ops capped at 8 percent and hardship exemptions for evictions still in place. So, if a shareholder can prove extreme hardship, a court can allow them to stay in their apartment for up to a year. 
Application fee caps
When you submit a board package for a co-op purchase you are typically charged an application fee of a couple of hundred dollars. The rent reforms capped application fees for renters to $20 (and for that you must receive a copy of the background or credit check from the landlord).
Although many co-ops have been able to charge more than the $20 limit by having the fee paid to the managing agent, Mazel says there was ambiguity about whether this was allowed. He points out co-ops hire professional management companies and attorneys to do their due diligence on a potential buyer so the cost associated with an application is well above $20.
The new law removes any gray area by specifically saying managing agents or transfer agents can charge their fees and co-ops can charge administrative fees. 
Mazel points out the carve out does say that background checks can only be charged at cost.
Brick Underground articles occasionally include the expertise of, or information about, advertising partners when relevant to the story. We will never promote an advertiser's product without making the relationship clear to our readers.