Sometimes in New York City you need to decide between space and amenities. This one-bedroom apartment in a three-story building in Bushwick is for those who choose a bit more room over modern fixtures and features.
The kitchen, though large enough for an table, feels a bit worn, in keeping with the rest of the apartment's look.
But considering that it's in Bushwick, a neighborhood hopping with bars, coffee shops and restaurants, and nearly $400 less than the median price for a one-bedroom in the neighborhood (according to StreetEasy), is it worth checking out?
As always, for Take It Or Leave It, we turn to our experts—myself, Constantine Valhouli, founder of real estate research and analytics firm NeighborhoodX, and freelance writer Lambeth Hochwald—to weigh in.
Size: One-bedroom, one-bath
Location: 155 Wilson Avenue (between Suydam and Hart), Bushwick
Price: $1,800
Flexible layout: No
Days on the market: 20
Subway: M at Central Av.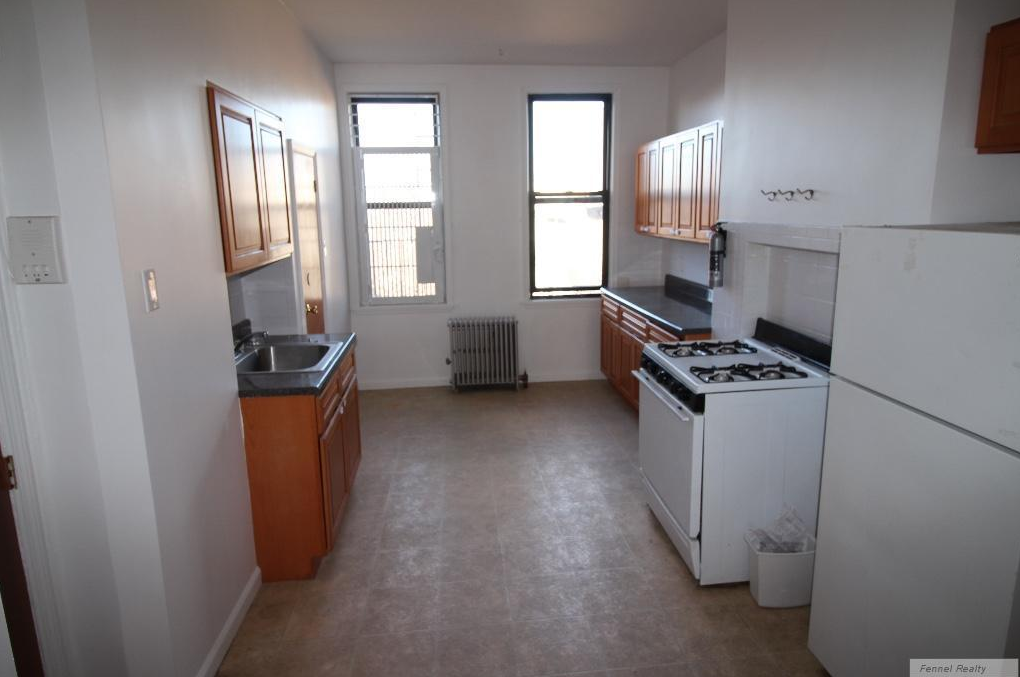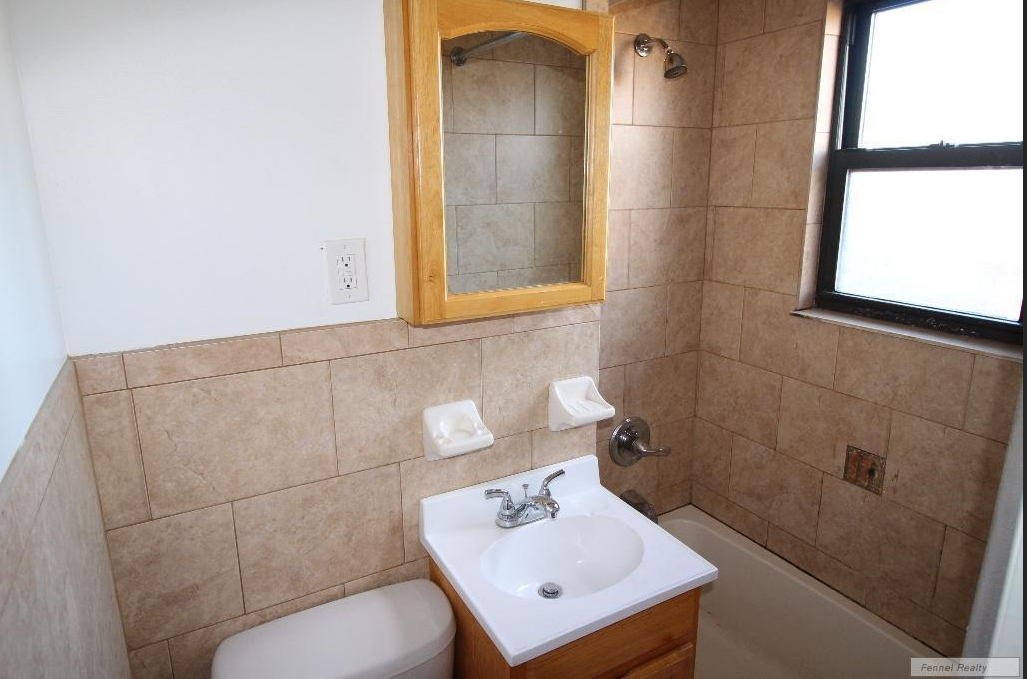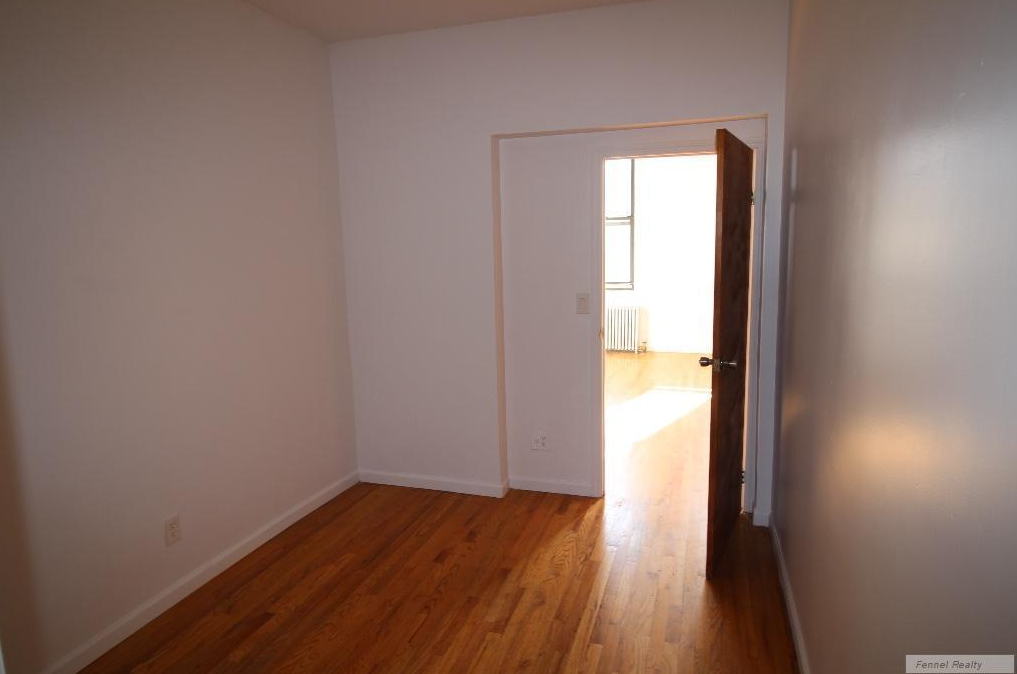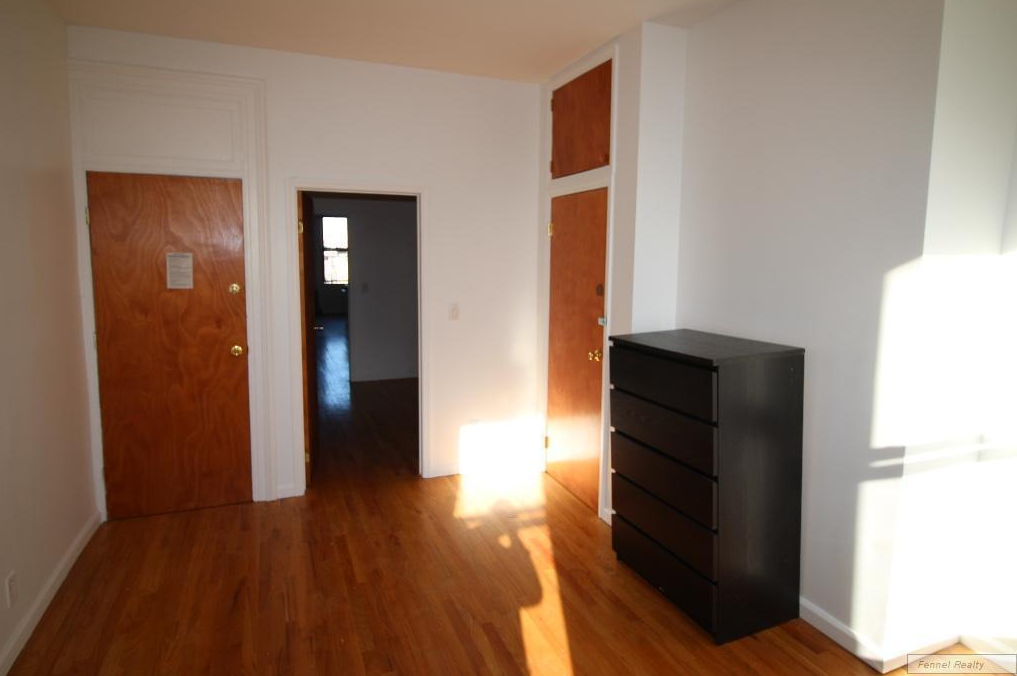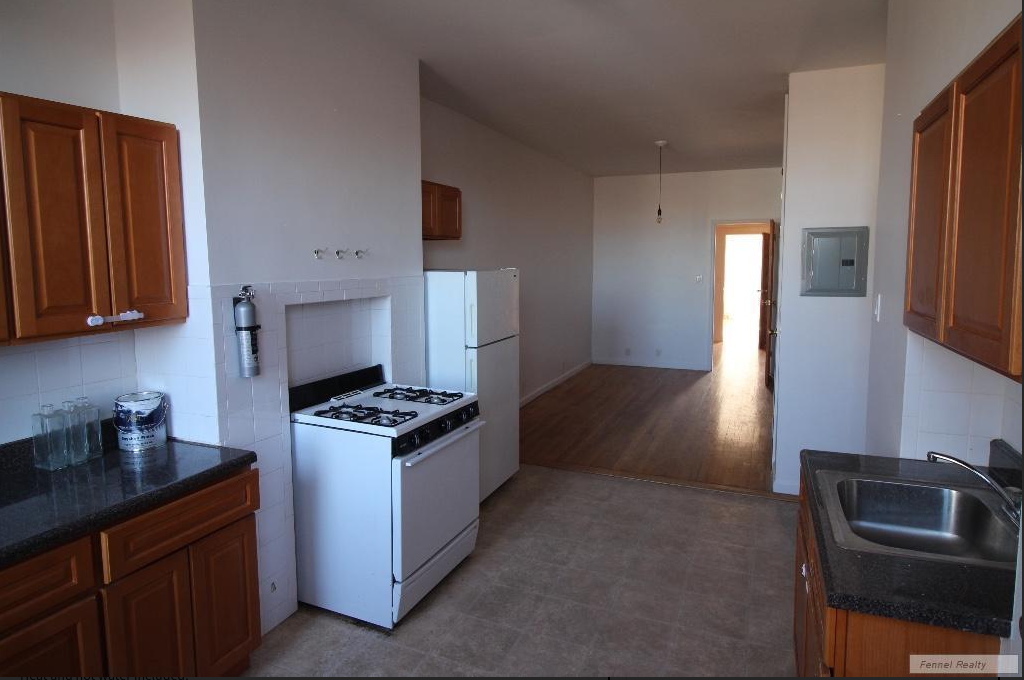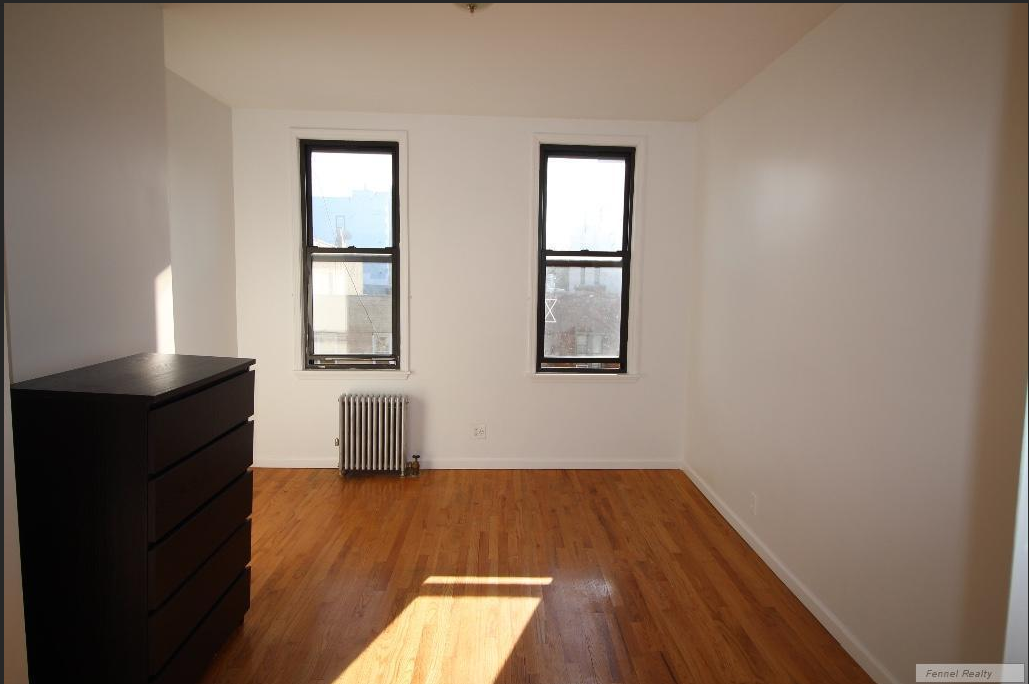 Pros and cons:
"Aside from the good location (close to shops, restaurants and the M train), this apartment, on the second floor of a three-story building, feels rather roomy for a single person. That said, we don't see a photo of the outside of the building, so it's hard to know what kind of shape the building is in. Judging from the somewhat drab look of the apartment, I'd say it's probably not picture perfect." —Lucy
"It's in Bushwick. Amazing bars, restaurants, and a scene that is like the East Village of 10 years ago. Also, heat and hot water are included. But it's a railroad apartment. The renovation looks halfway between insipid and uninspired. Or inspired by the early 1990s, which might be worse. Hollow-core slab doors, the gratuitous tile floor in the kitchen, cheap baseboard, and the bathroom looks like everything was purchased at Home Depot or salvaged off of Craigslist. Note to landlords: people come to New York City to pay exorbitant rents and establish careers and meet interesting people. Please, please give them an interesting space to do it in." —Constantine
"The biggest positive about this nearly $2K one-bed is the fact that it's a railroad and, with this set-up, you get front-to-back views and hopefully a bit of quiet out back. The most unfortunate part about this Bushwick walk-up is the oddly laid-out kitchen though there's certainly lots of vacant space around that stove. Not sure what the owners were thinking with this one." —Lambeth
Who this apartment would be perfect for:
"A single person who commutes on the M train and has lots of friends in the neighborhood." —Lucy
"Someone who is moving out from a shared apartment situation, or someone who would like a step up from a studio into a larger space." —Constantine
"A single person with money to spare who has been dreaming of living right off DeKalb Ave." —Lambeth
The verdict(s):
TAKE IT "Based on the price and the space, I'd say take it. Just make sure you're okay with the dated decor." —Lucy
TAKE IT "As long as you're not paying a broker's fee." —Constantine
LEAVE IT "This building is drab with a Capital D."—Lambeth