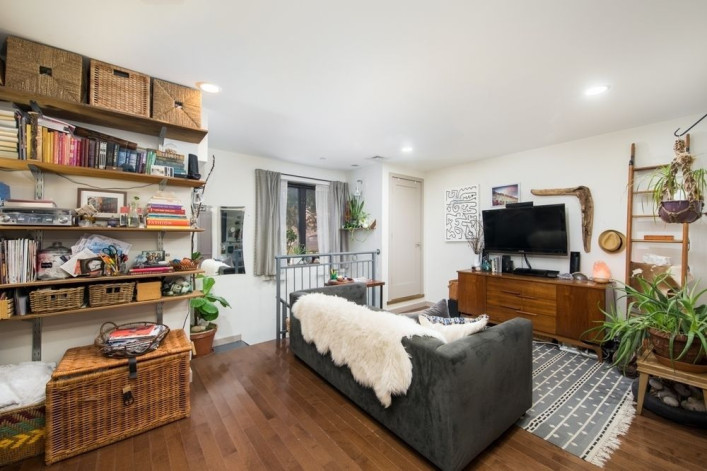 Last time we checked in on the state of the New York City rental market, landlords were offering bigger up-front discounts than ever in an attempt to offload an oversupply of new, luxury apartments. Now, Douglas Elliman's September market report indicates that there's a limit to the effectiveness of concessions, even when landlords are offering deals like a month or two free rent.
This is particularly evident in Brooklyn, where the median rental price fell 5.1 percent to $2,800, from $2,949 this time last year. Other price indicators, including average rental price and price per square foot, declined as well. Furthermore, the number of new leases dropped 4.1 percent from September 2016. 
Concessions, meanwhile, have been holding steady for the past several months: in September, a little over 1 in 5 new leases in Brooklyn came with some form of concession. 
Appraiser Jonathan Miller, author of the Elliman report, says that the weakening of the Brooklyn rental market is something that has been brewing for a while.
"One of the things that is apparent is that even though rents are softening, we're not really seeing the market share of concessions change over the last six months, which tells me that there's only so much you can do with concessions," he says. 
Renters may be wary of jumping at concessions because of concerns that when their leases expire, they'll no longer be offered bargains. (Keep in mind that concessions are often a way for landlords to entice renters without actually lowering the monthly rent, allowing them to hike it way up upon renewal.) 
"In lieu of concessions, you're going to have to see price cuts to keep the deal flow expanding to meet all the new product coming into the market," Miller says. "The new rental development issue is an even larger issue than the luxury condo surplus. Significant development volume being created in the borough is impacting the prices that can be supported. That's why we're starting to see pretty steady weakness in the pricing trends." 
In addition to a surplus of new development, another challenge for the market is the number of Brooklynites opting to leave the city behind entirely. Miller points to multi-decade highs of sales activity in the counties surrounding New York as an indication that a significant number of New Yorkers are choosing to buy a slice of suburbia instead of continuing to pay high rents. 
This sounds like good news for those who want to stay put and keep renting in Brooklyn, but the best deals are still to be found at the top of the market, while more modestly priced units—or at least, what passes for modestly priced in New York—are less likely to decline in cost. 
Unlike the upper half of the market, where there's more product, Miller explains, "Entry-level rentals are a static supply. We're not seeing modest studios being created, and everyone's looking for those, so that's where the biggest price grip tends to be in the long run." 
That said, the slow season is looming. Along with the weather, markets tend to cool down this time of year, which can mean lower rents and—you guessed it—more concessions. If you're planning to move in the coming months, take a look at our guides to bargain-hunting in winter and negotiating your rent.
Rent deals will be easier to find for those seeking luxury apartments. If that isn't you, check out our list of the best websites for finding no-fee apartments and at least try to save yourself the expense of that pesky broker's fee. 
Brick Underground articles occasionally include the expertise of, or information about, advertising partners when relevant to the story. We will never promote an advertiser's product without making the relationship clear to our readers.