Vacation Rentals
Airbnb vs. long-term rentals: Which makes more money for landlords?
New study from RentHop and AirDNA compares short- and long-term rental data
NYC owners earn nearly 200 percent more offering one bedrooms as standard rentals
High rents to spur NYC vacation rental owners to shift to standard-length leases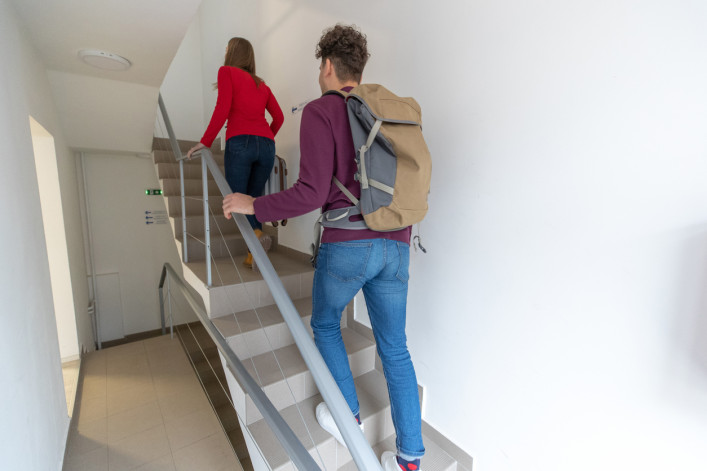 With rents soaring in New York City, it stands to reason that owners of rental properties earn more from long-term leases as opposed to short-term rentals on platforms like Airbnb, but how much more? A new study says as much as nearly 200 percent more.
The new study from RentHop, which used monthly vacation rental data from AirDNA, compares rents and demand for long-term and vacation rentals in the 50 largest U.S. cities. The study found that long-term rentals are more favorable in cities with high rents for standard-length leases—places like NYC.
In NYC, according to the report, owners can make 192.84 percent more renting their one bedroom out as a long-term rental, 84.67 percent more renting their two bedroom out as a long-term rental, 62.27 percent more renting their three bedroom out as a long-term rental, and 42.03 percent more renting their four bedroom out as a long-term rental.
To create the report, over 1.6 million rental listings created on RentHop from March 1st through August 31st were analyzed. The monthly net operating income by bedroom count is based on 50 percent operating expenses. (Vacation rentals can have additional expenses since owners cover utilities, however larger properties may have amenities that enable owners to charge more.) Only one-, two-, three-, and four-bedroom properties were included in the study.
Expect owners to switch from vacation to standard rentals
In recent years, Airbnb and other short-term rental platforms geared toward visitors have been criticized for exacerbating the housing crisis by taking apartments out of the rental market. In response, NYC tightened up rules to eliminate illegal Airbnbs and enforces the laws with fines and violations for building owners.
But now that NYC rents are hitting extreme heights—the median rent for a Manhattan apartment hit $4,000 in July and has remained above that point since then—one side effect could be a shift among NYC owners from vacation to standard rentals to earn greater rental income—especially owners who see the grass is greener on the other side of the rental business.
That's because owners of vacation properties face a lot of pressure, explains Luxiou Chen, director of engineering and data science at RentHop. There are NYC's stricter laws and steep competition from hotels and extended stay companies, Chen says. With the end of Covid deals, plus the flood of priced-out would-be buyers turning to rentals, there's "a large pool of people looking for long-term housing," he says.
And unlike vacation rentals, rental demand for a standard lease "is less likely to be impacted by inflation, market unsteadiness, natural disasters, or a resurgence of the pandemic," Because of all these factors, "there will most likely be a shift towards landlords listing their properties as standard leases, not vacation rentals," he says. [Editor's note: Airbnb did not immediately respond to a request for comments for this article.]
More listings on the market benefits renters
In a strange turn of events, NYC's sky-high rents could end up benefiting NYC renters as more vacation rental owners make their apartments available for standard leases, just as more supply is coming into the market as result of seasonal changes.
"Owners may look to lock in year-long leases, which don't require constant turnover to stay profitable," says John Walkup, co-founder of UrbanDigs. "As that happens, the rental market could see an additional supply boost, which may help keep a lid on rising prices," he says.
At the same time, Walkup noted, Manhattan's vacancy rate is rising and fewer renters are signing leases. Late fall is when renter demand naturally declines and asking rents typically dip. These conditions mean landlords have less leverage.
"With more short-term leases being turned into long-term leases, an increase in supply when prices are slackening means the outlook for rental tenants could improve, at least in the middle term," Walkup says.
Brick Underground articles occasionally include the expertise of, or information about, advertising partners when relevant to the story. We will never promote an advertiser's product without making the relationship clear to our readers.