Take It Or Leave It
Is this $4,000 two-bedroom in a townhouse in West Chelsea as good a deal as it seems?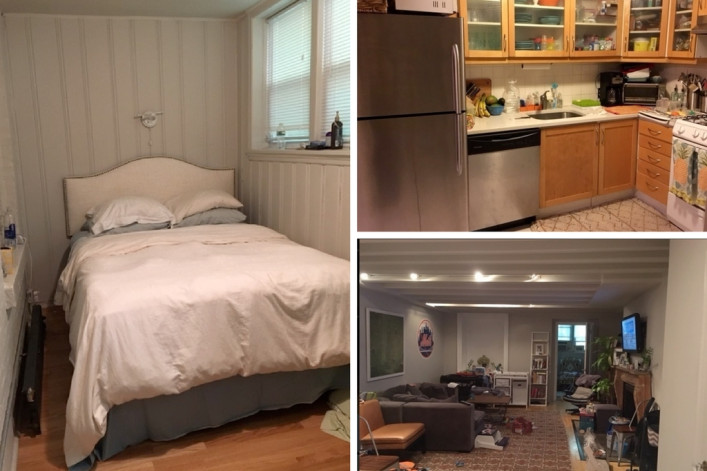 We were surprised to see a $4,000-a-month two-bedroom in West Chelsea. After all, the median rent for a two-bedroom in the neighborhood is $6,300, according to StreetEasy. But upon closer look, you'll probably see why it's so much cheaper than other places around. The unit appears to be a townhouse's English basement, and rather dark as a result. Also, one of the bedrooms seems fairly small.
That said, it may still be a steal.
For more advice we turn to our Take It Or Leave It experts—myself, Constantine Valhouli, founder of real estate research and analytics firm NeighborhoodX, and freelance writer Lambeth Hochwald.
Size: Two bedroom, one bath
Location: 436 West 22nd St., between Ninth and Tenth avenues
Price: $4,000, no broker's fee
Flexible layout: No
Days on the market: 2
Subway: C, E at 23rd Street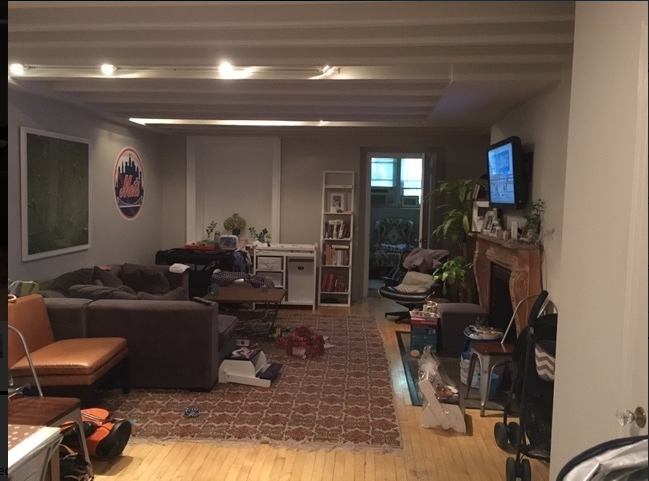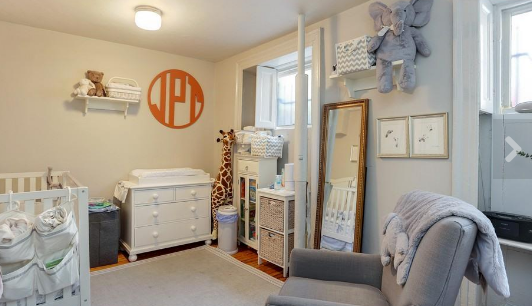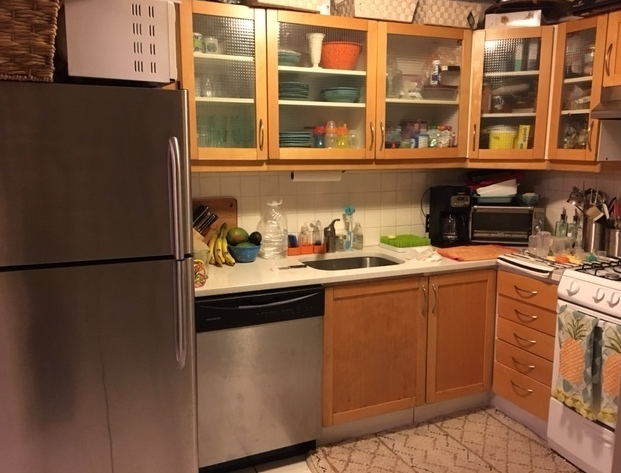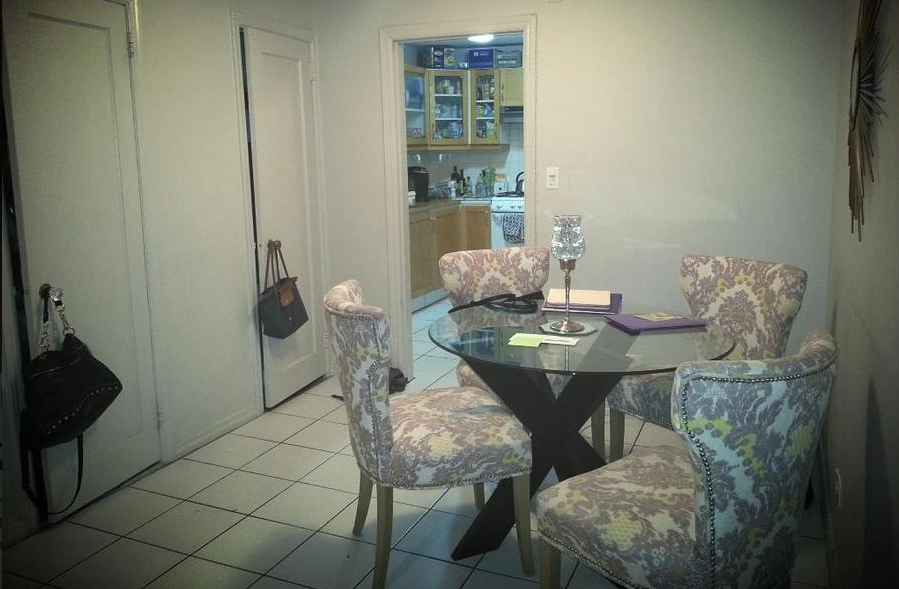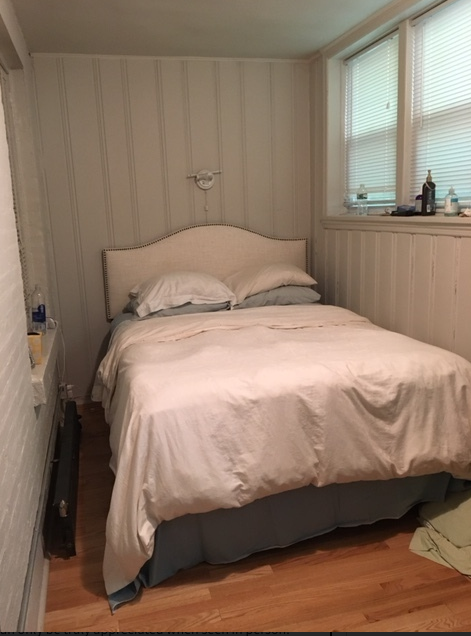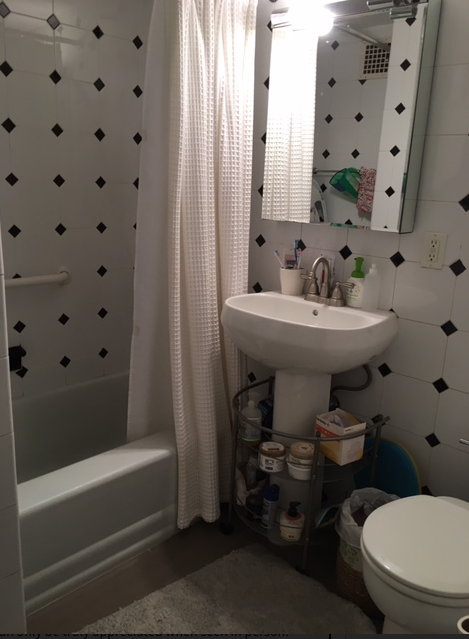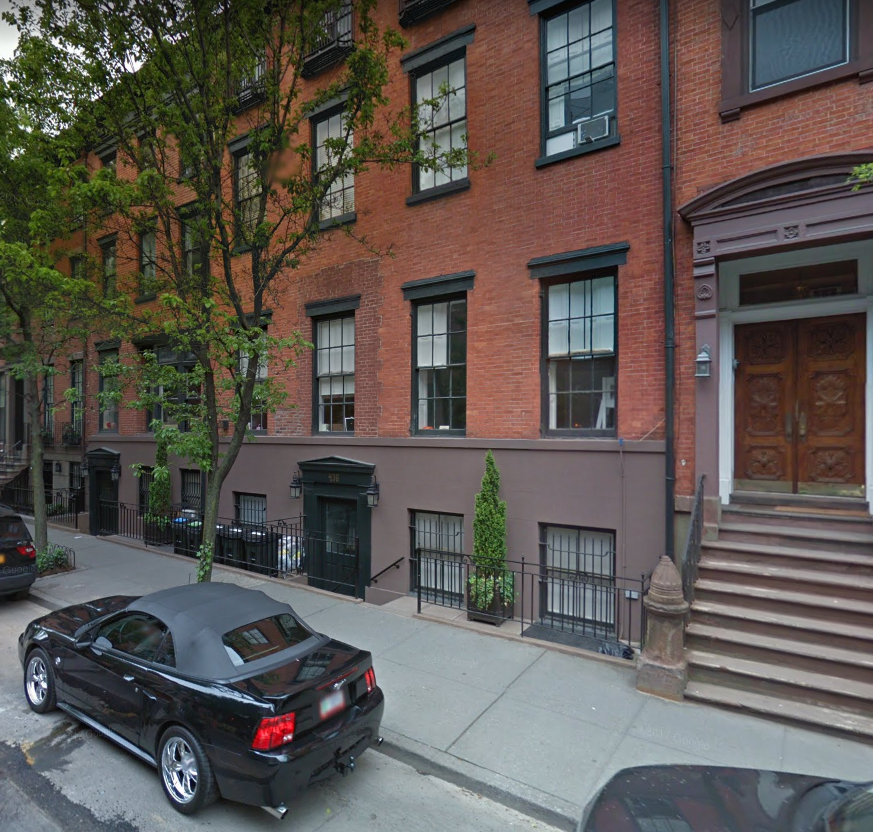 Pros and cons:
"The children's bedroom looks bright and sweet, and the kitchen is a decent size (points for being separate from the living room). Plus, there does appear to be decent amount of space for a round dining table in that living room. 
"That said, the biggest pro here is the neighborhood. While it's a bit of a walk to the nearest subway—a short block and 1 1/2 long blocks—it's near the High Line and lots of galleries and restaurants. All those things may come together to make up for the fact that, in reality, I imagine this place is a little dark and worn, a far cry from the brand new, fancy apartments in the area that may be moving that average price higher up. Plus, one of the bedrooms appears to be pretty teeny." —Lucy
"The building is in the historic district, on what is considered one of the most beautiful blocks of Chelsea. The neighborhood is amazing—[there are] the restaurants, High Line, and proximity to the river. From the listing photos, the bedrooms look like they are of unequal size. The photographs seem meh at best, and it is difficult to get a sense of the space. The listing describes it as bright and sunny, but the photographs make it look like Mordor with fluorescent lighting. And the renovation (white tile throughout the kitchen floor) seems at odds with the historic building. Also, the property is in Hurricane Evacuation Zone 2, the second most vulnerable zone." - Constantine
"Paging 'Laverne & Shirley'—this slightly subterranean two-bed reminds me immediately of that vintage Milwaukee sitcom. At the same time, there's lots to like about this very unique space, [even though the small bedroom] looks a bit crypt-like." —Lambeth
Who this apartment would be perfect for:
"For me, this apartment would be best for someone (a non-smoker!) who wants to walk to their office nearby—a Google employee perhaps? But that person would have to have a decent salary—e.g. not need to split the rent with anyone— and want an extra room for guests or an office. Second best would be a couple with a baby. Note, the bathroom has a bathtub and that second bedroom looks adorable as is." —Lucy
"If the bedrooms are evenly sized, two roommates who would like to walk to work in Flatiron (or even a brisk walk to Hudson Square or Midtown). If they are uneven, perhaps a family with a small child." —Constantine
"A couple of gallery-philes eager to take advantage of Chelsea's art scene." —Lambeth
The verdict(s):
TAKE IT "As long as you realize that the outside of the building is probably more picture-perfect than the interior, you should be good to go." —Lucy
TAKE IT "If it lives up to the listing language. There's no broker fee, after all." —Constantine
TAKE IT "$4K a month no-fee in a gorgeous side-street townhouse? I'm in!"—Lambeth
Brick Underground articles occasionally include the expertise of, or information about, advertising partners when relevant to the story. We will never promote an advertiser's product without making the relationship clear to our readers.