Why are "classic sixes" so popular you might ask? First off, there are the pre-war details: hardwood floors, high ceilings, crown molding, and grand foyers. Then there's the fact that the rooms are usually graciously sized (check out the kitchen in this apartment, for example). But for those of us who like to entertain, perhaps the best feature of classic sixes is that they come with full dining rooms; the "six" in the title refers to the number of rooms: two full bedrooms, a kitchen, a living room, dining room, and a maid's room (that these days are often used for another bedroom or an office). There are also two bathrooms.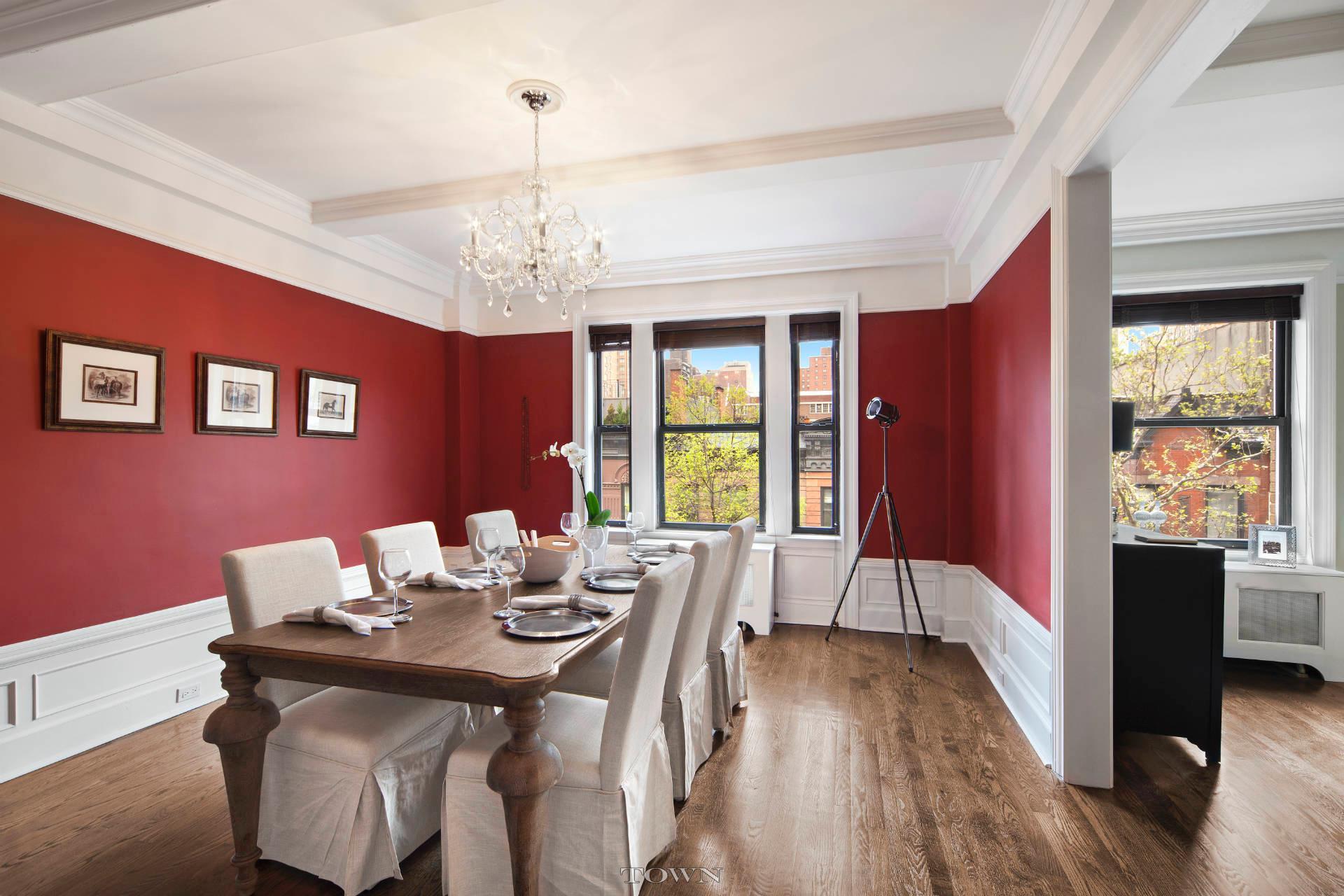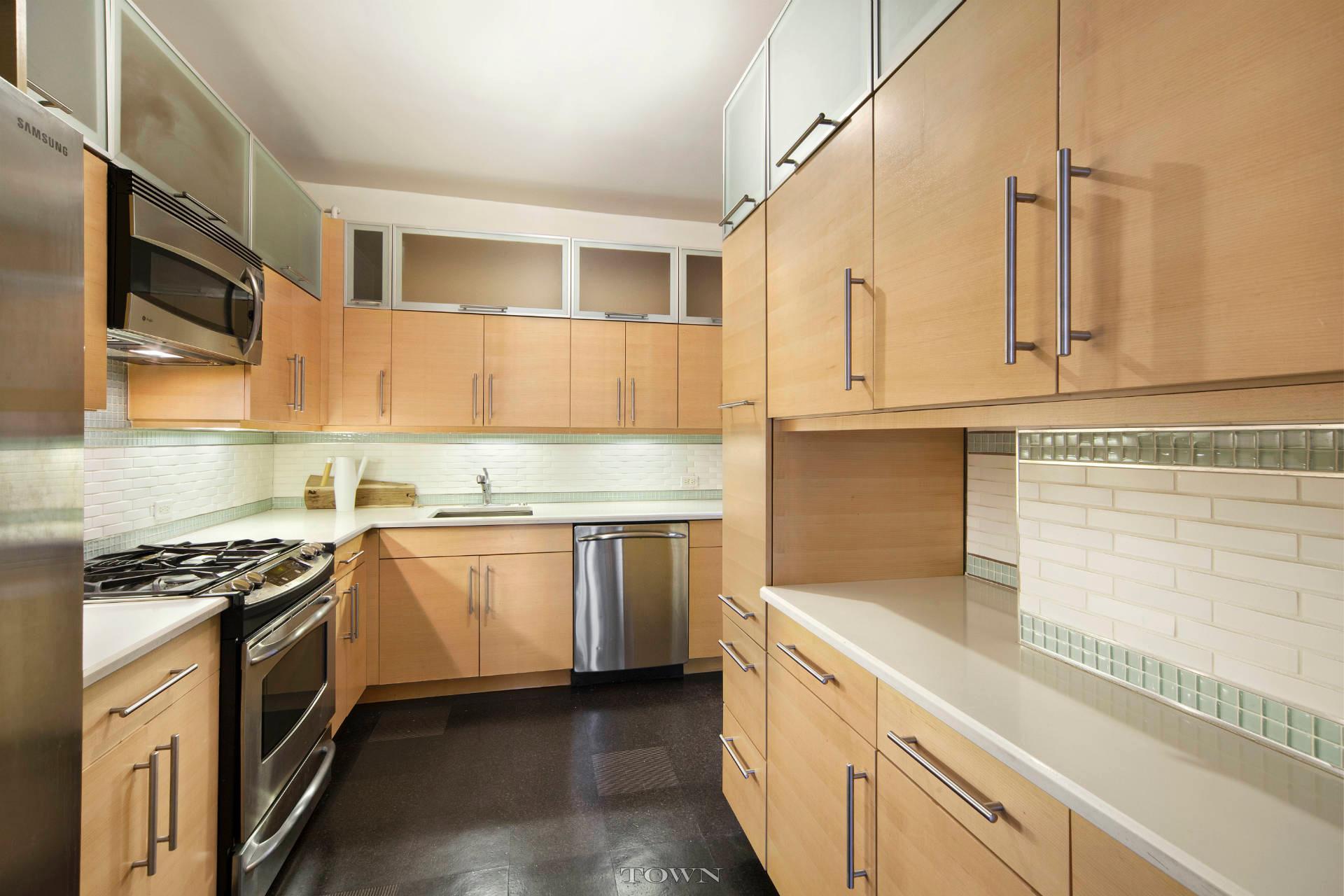 This particular classic six — located at 150 West 87th Street, between Amsterdam and Columbus avenues—has been fully renovated. Interesting paint colors and chandeliers make it far from your average "beige" rental.  
While the apartment — which will cost you $7,000 a month and is being rented out by Town Residential – works the pre-war charm to the hilt, it does come with thoroughly modern updates, like stainless appliances, central air-conditioning and a washer and dryer.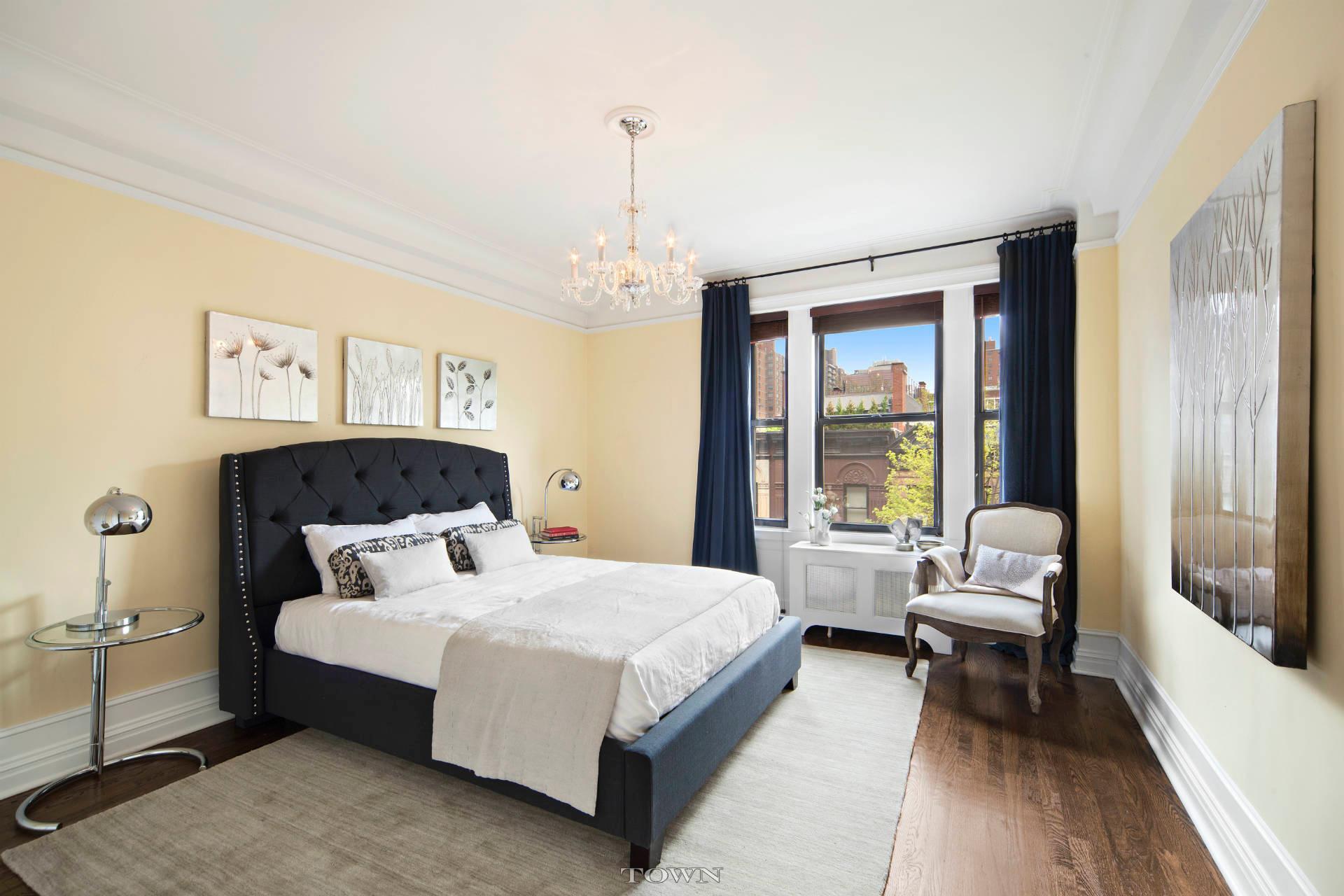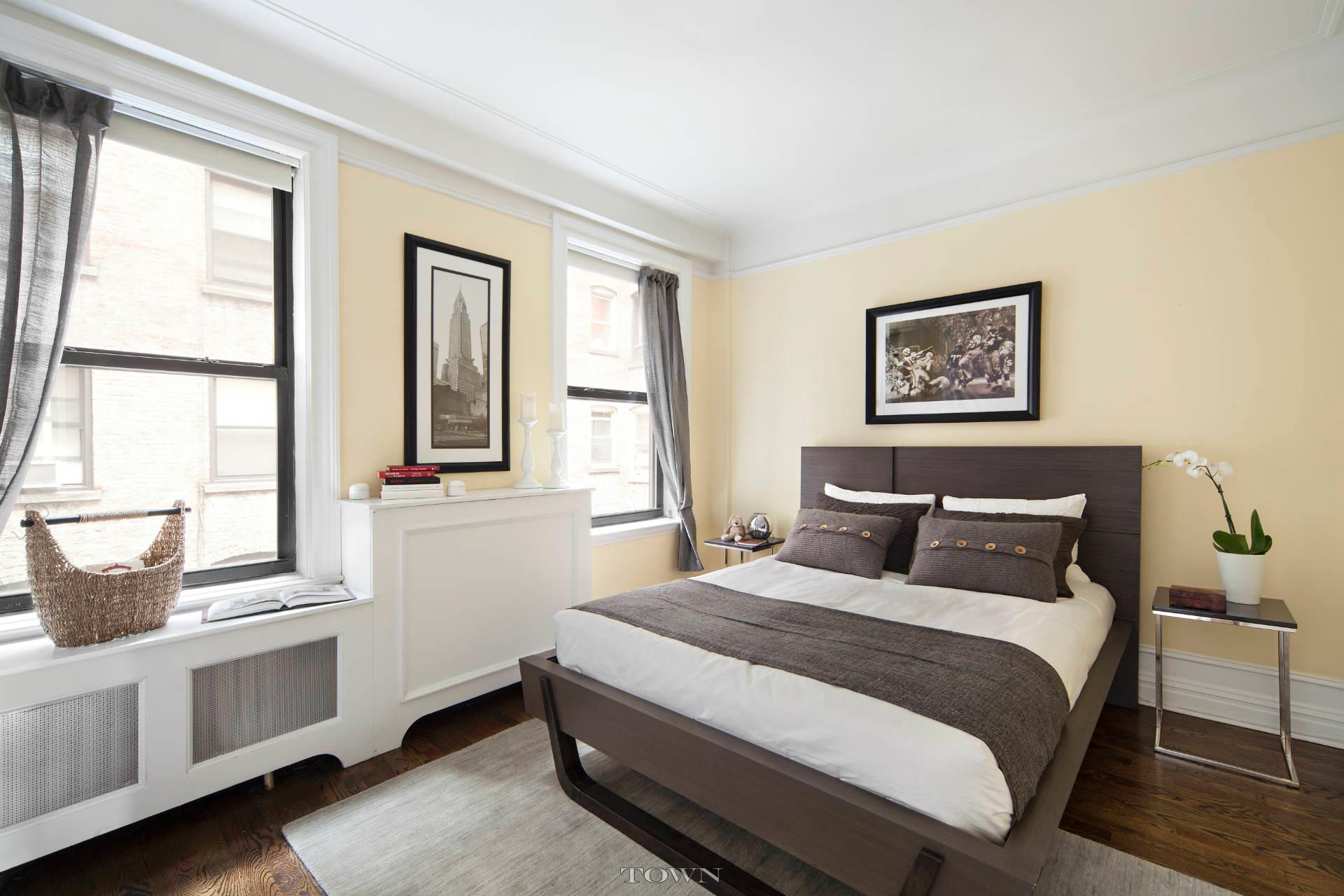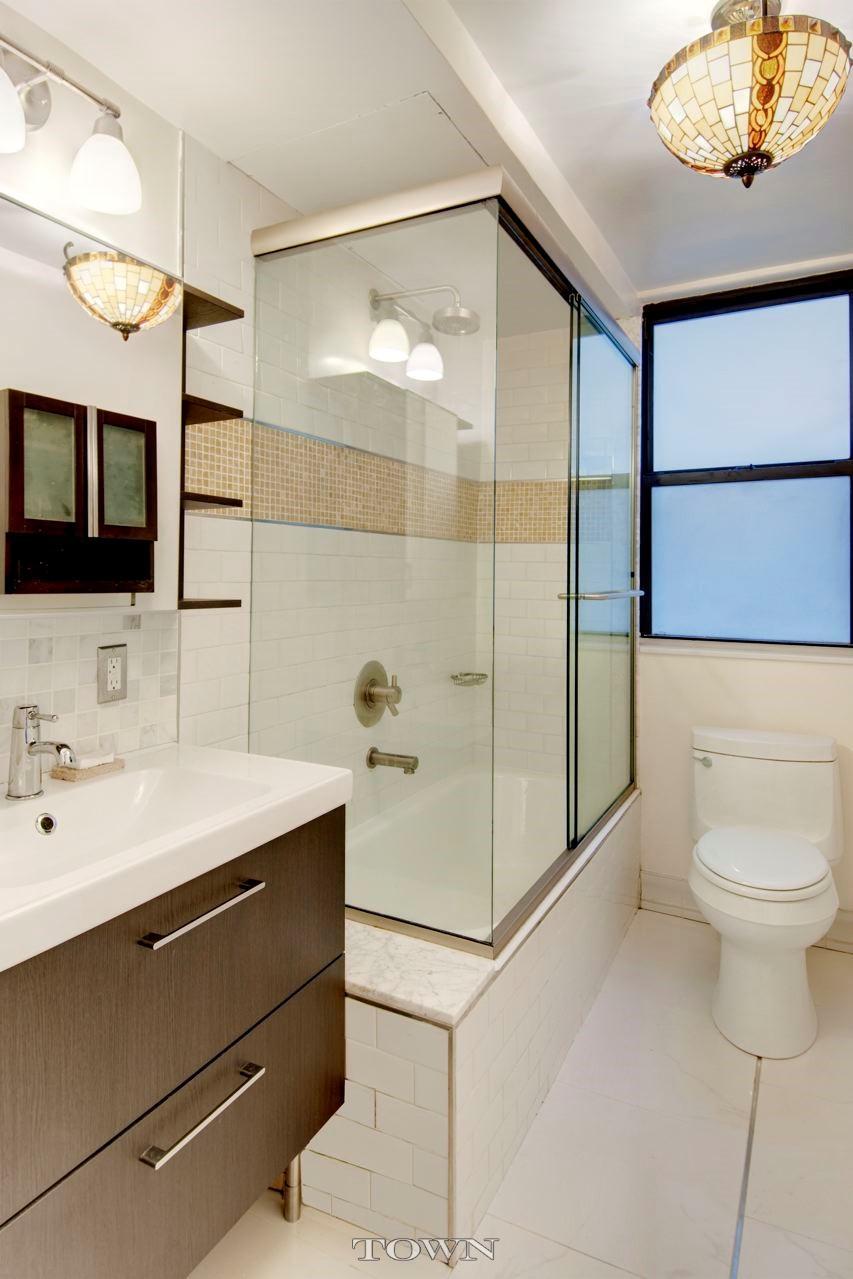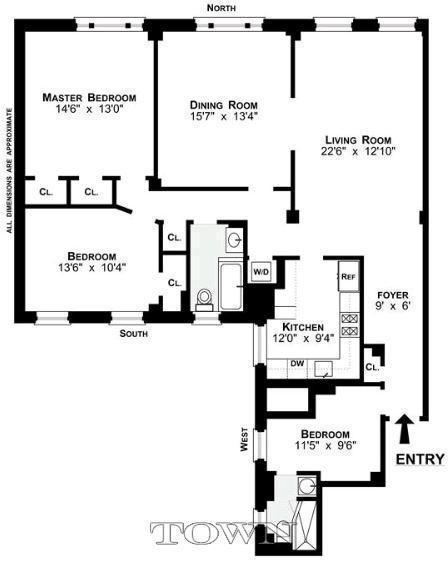 The 10-floor apartment building was built in 1912, and has a nearly completed lobby renovation (read: you'll probably have to be okay with a little bit of an eyesore/noise until it is).
Since it's a co-op, you'll have to be approved by the co-op board even to rent (and likely won't be able to stay for more than a couple of years as per board rules), but at least you won't have to put down a few hundred thousand dollars for the privilege of living there.