This three-bedroom, one-bath apartment is located in a bustling part of the ever-popular Bushwick neighborhood, with lots of bars, restaurants, and grocery stores. It's close to all the buzzy spots near the Jefferson L train stop, known as "Jefftown," which is good because the apartment is rather small for three people to hang out in too much. Note: It's not available until September 1.
So is it worth taking? We asked our experts (and veteran renters), RentHackr founder Zeb Dropkin and freelance writer Lambeth Hochwald, to weigh in with me on this week's Take It or Leave It.​
The apartment:
Size: Three-bedroom, one-bath
Location: 291 Stockholm Street (between Irving and Wyckoff)
Monthly rent: $3,500, no broker's fee
Flexible layout: No
Days on the market: 3
Subway: L at DeKalb, M at Knickerbocker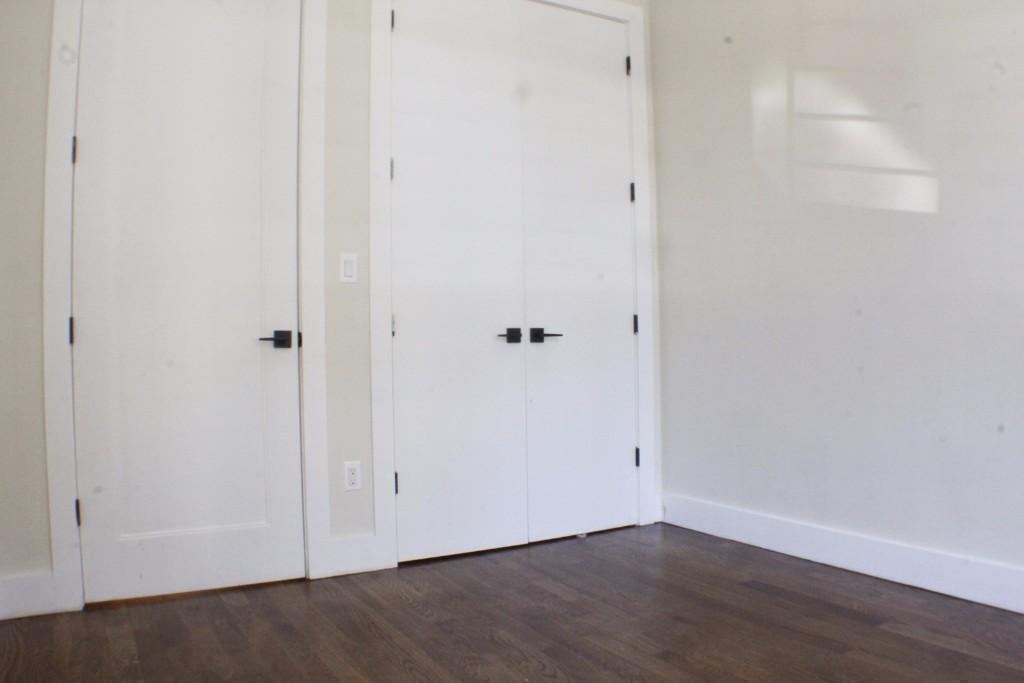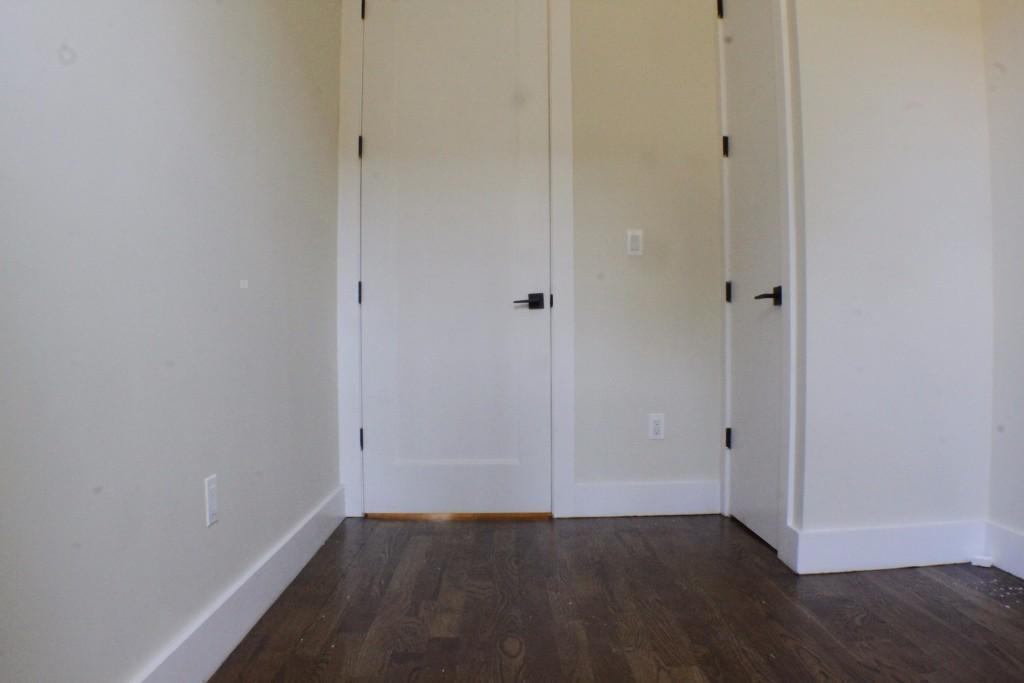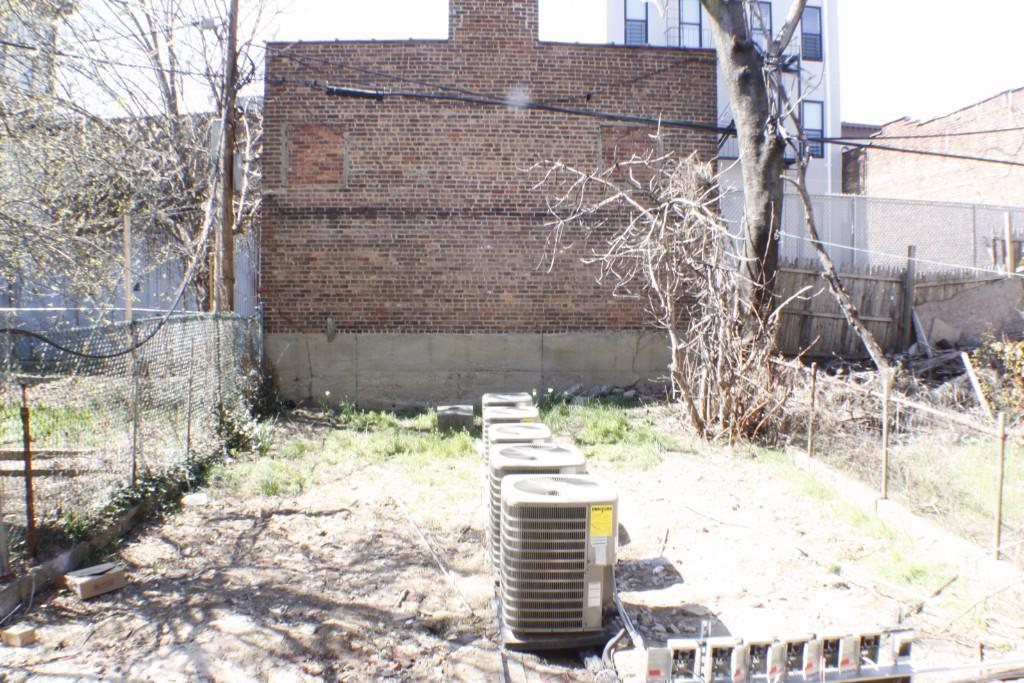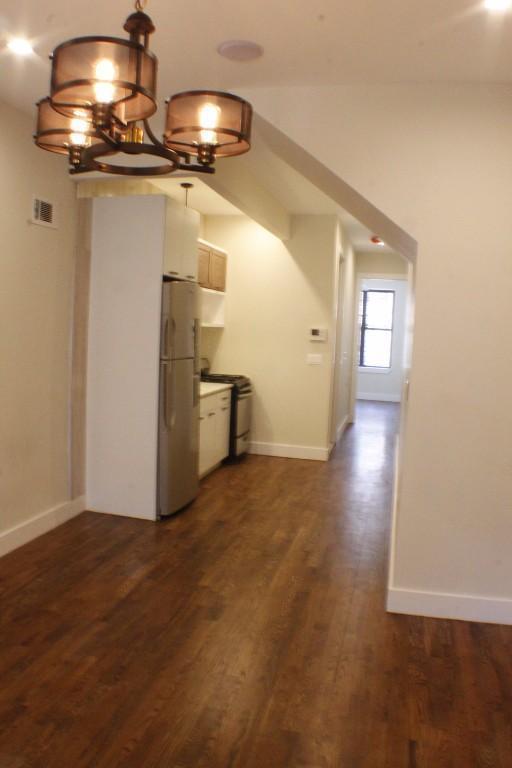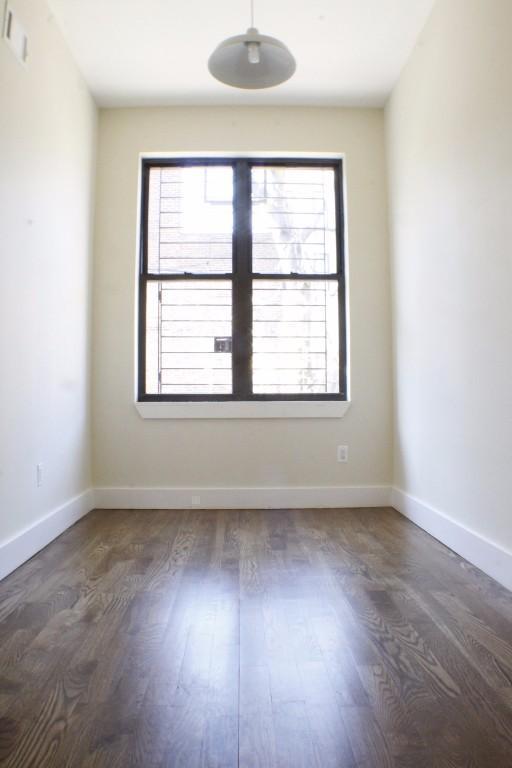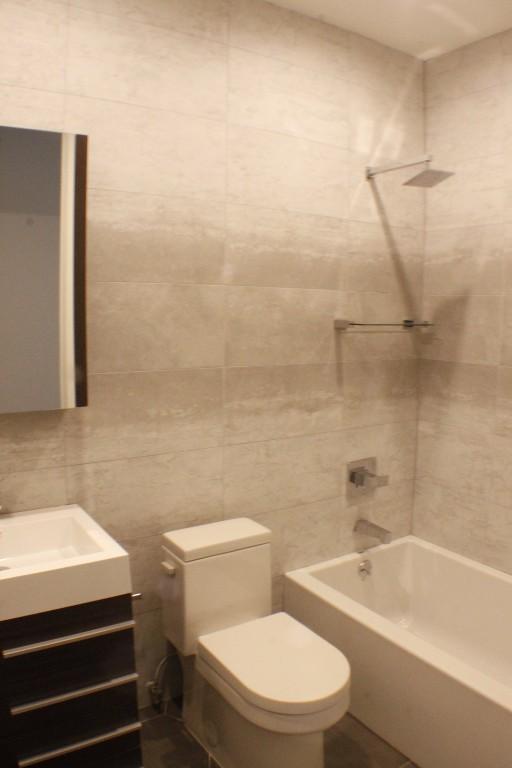 Pros and cons:
"The location is great if you're someone who wants to go out a lot, and the commute works for you (also, extra points for being broker fee-free). And I'm liking finishes like the new closet doors, but the place is undeniably small and for three roommates, that living space is going to be rather 'quaint.' Also, the outdoor space looks like it has some potential, but you'll have to have a green thumb—and be okay hanging out amid noisy A/C units for the building." —Lucy
"This apartment in Bushwick touts three bedrooms with a fairly nice modern finish. Only one bath and narrow layout hold this place back, and it's been on (and off) the market for a while."—Zeb
"Stockholm Street may sound fancy and this place has it's upsides—when I think about this apartment, I'll forever say the word 'fixtures' because that's the best part of the place. On the flip side, this three-bed looks 'meh' to me unless Bushwick is a neighborhood you've really been keen to try."—Lambeth
Who would this apartment be perfect for?
"A single person or couple who don't mind not having much privacy between the living room and the bedroom (French doors aren't exactly opaque or soundproof)." —Lucy
"Roommates packing in to bring down the per-person rent. Best for those working or attending school nearby." —Zeb
"A person with a mega-green thumb who will see the backyard as a fun project not a weed-filled eyesore." —Lambeth
The verdict(s):
LEAVE IT "Unless you're really, really close with your roommates (or one is never going to be around) and you plan to take advantage of Bushwick for a year and leave." —Lucy
LEAVE IT "You can find a better layout and amenities for the price." —Zeb
LEAVE IT "$3,500 is pricey for a three-bed with just one bathroom." —Lambeth