Once you can look past the rather outdated interior design choices (plastic slipcovers anyone?), this two-bedroom in Astoria's got perks: Including outdoor space, two (!) parking spots and what appears to be a living room that's large enough for a dining room table.
That said, $3,500 is rather pricey for the area.
So is it worth considering? We asked our experts (and veteran renters), real estate research and analytics firm NeighborhoodX founder Constantine Valhouli and freelance writer Lambeth Hochwald, to weigh in with me on this week's Take It or Leave It.​
The apartment:
Size: Two-bedroom, one-bath
Location: 25-32 41st Street (between 25th and 28th Avenues), Astoria
Monthly rent: $3,500/month
Flexible layout: Yes
Days on the market: 79
Subway: N, Q at Astoria Boulevard-Hoyt Avenue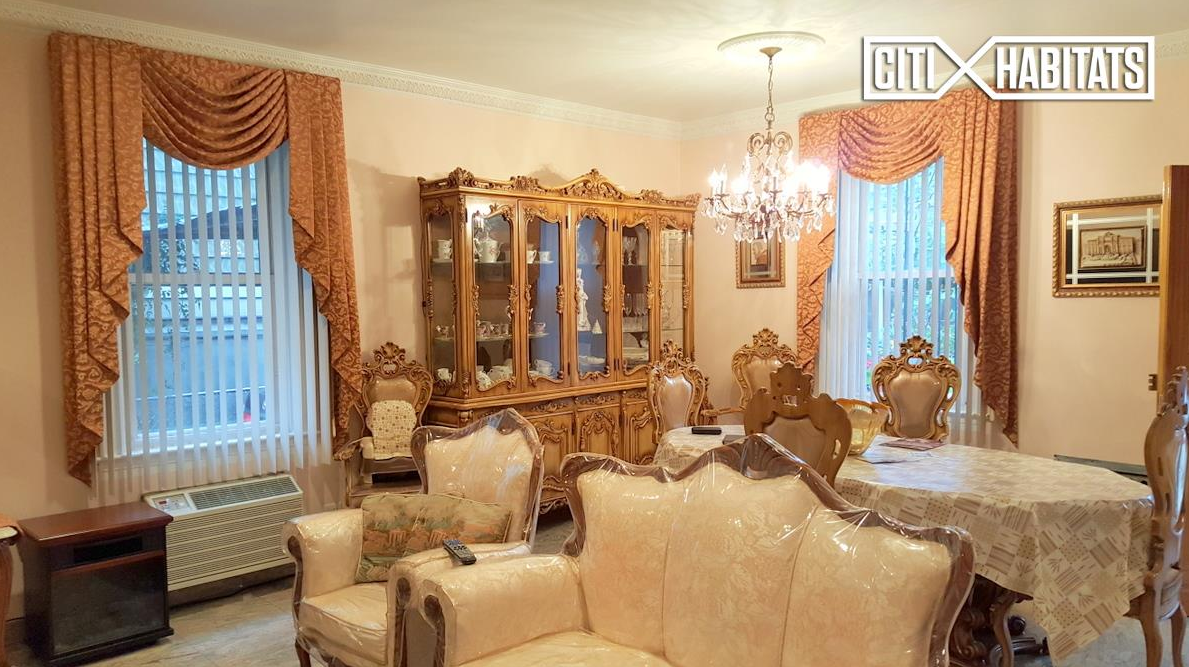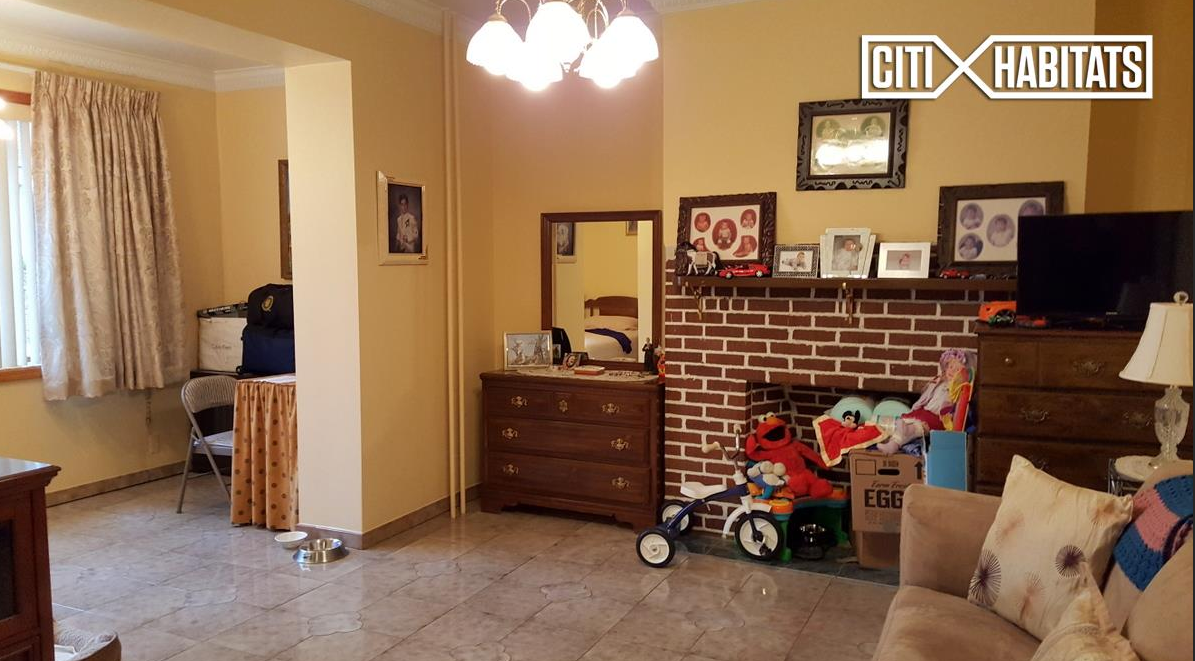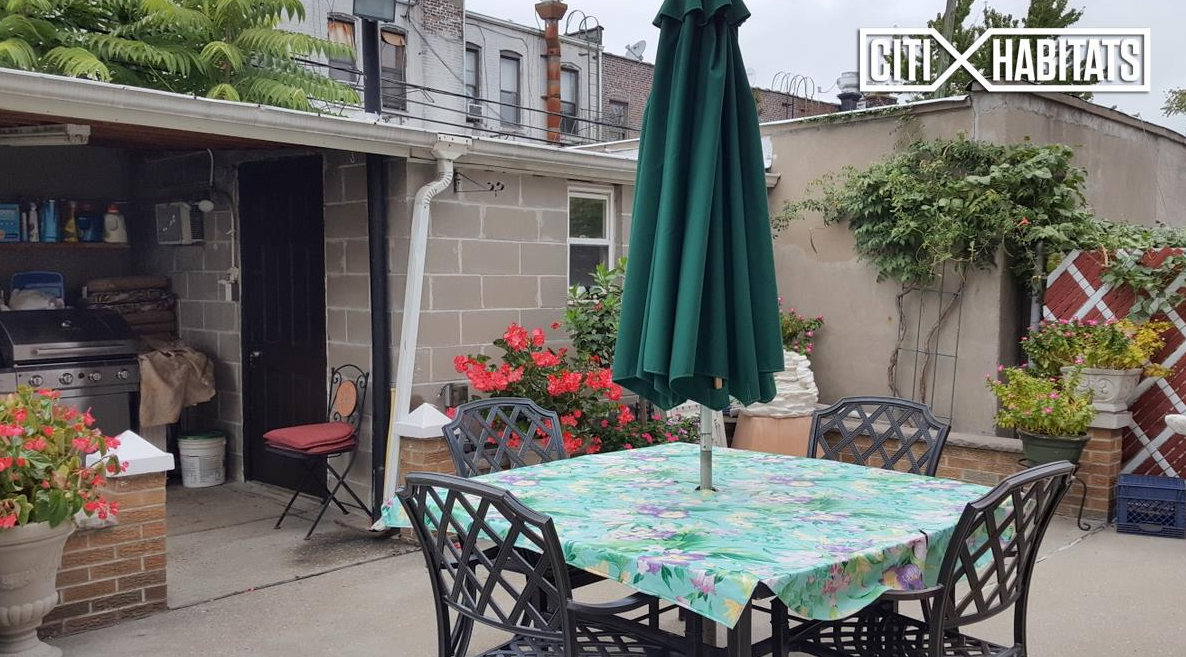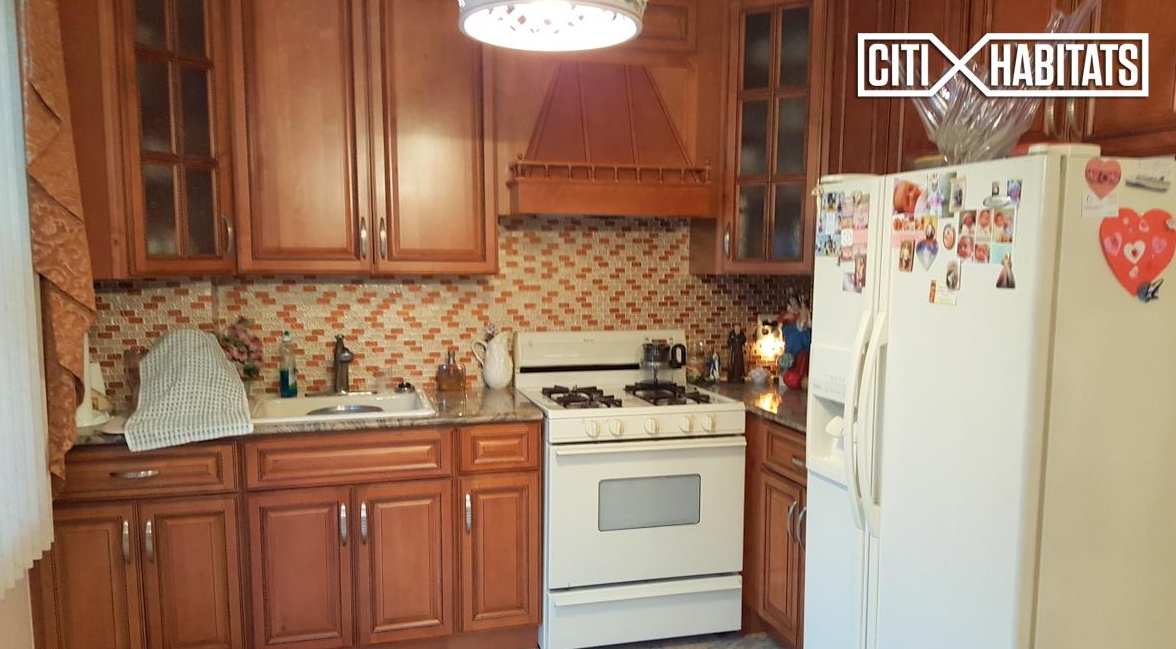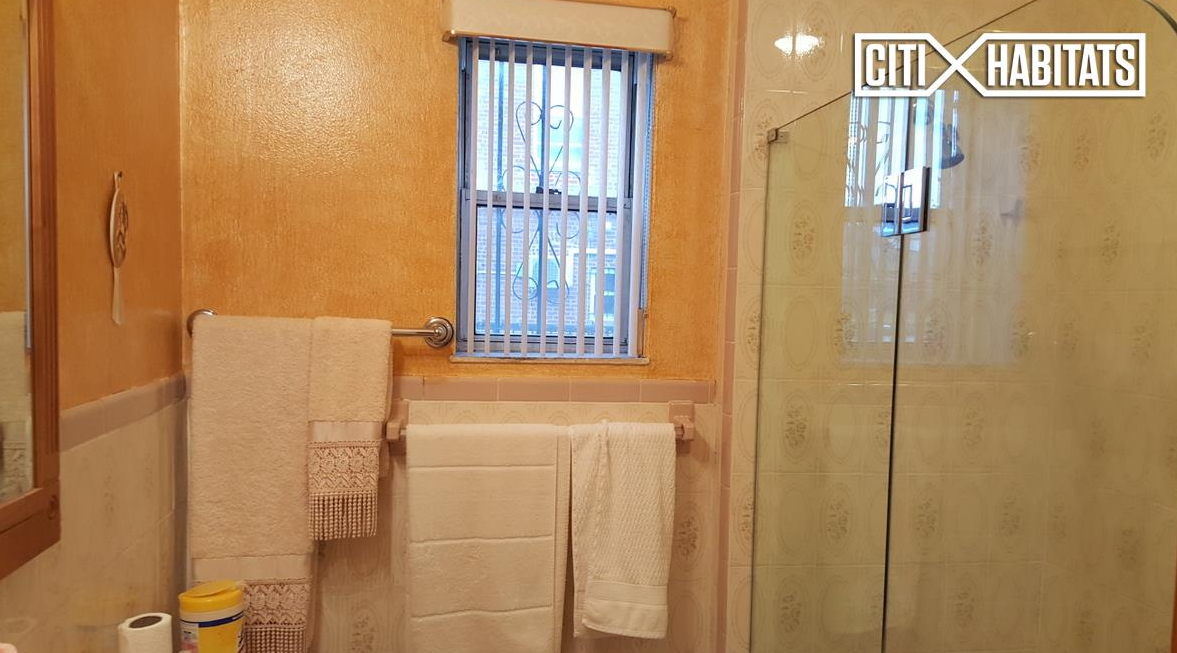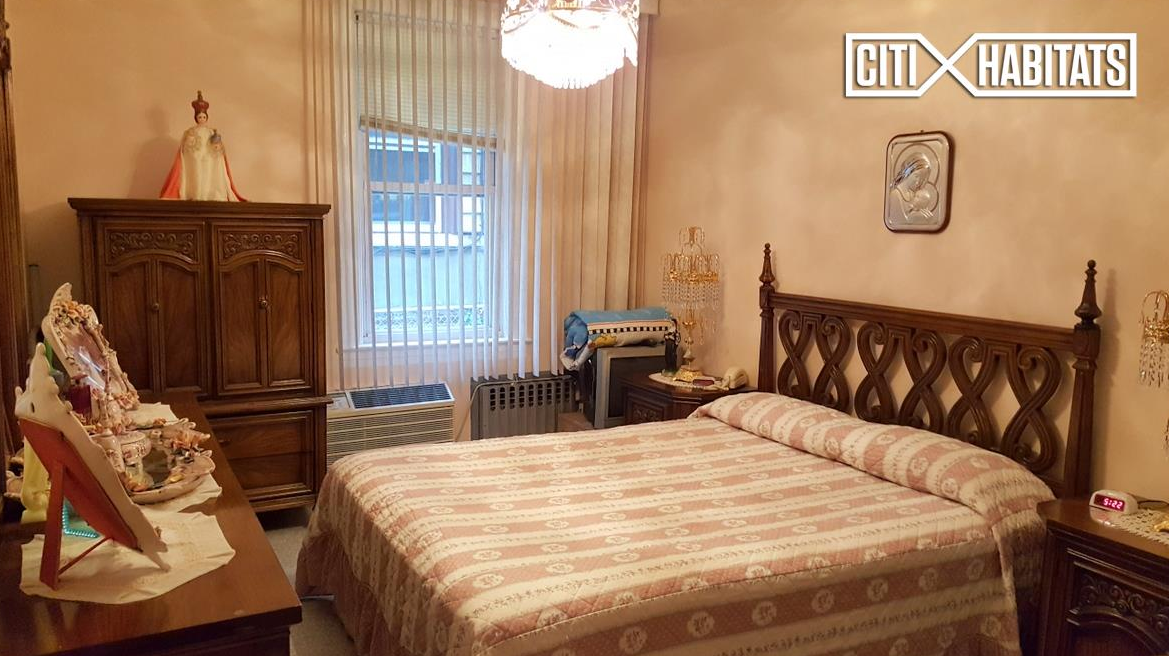 Pros and cons:
"This is one of those apartments that appeals to people who want a more suburban city experience. It's on the ground floor of a house, it has outdoor space, and there even appears to be a sort of foyer/mudroom. It's a little hard to get past the grandparent-style decor, which will remain even once the furniture is gone thanks to some of those light fixtures, and it's hardly up-to-date (just check out the bathroom and kitchen). But it is spacious." —Lucy
"This is half a house, with a backyard. In Astoria. Just blocks from two subway stations. This also includes parking, which would otherwise be at least $150 to 200/month per car. And if you don't have a car, you can perhaps rent those parking spots out and use the income to offset the rent. But, this is a bit pricier than the average two-bedroom in Astoria, which asks about $2,500. And there is no square footage or floorplan, so it is difficult to make an informed decision as to whether the bedrooms are well-proportioned or an afterthought during a renovation to maximize rent. Also, the tile floors make my eyes hurt." —Constantine
"One would think that $3,500 per month for an Astoria two-bed would be a good deal since the rent includes a sweet little backyard as well as not just one but two parking spots. Still, parking's pretty chintzy in this neighborhood and, hello, plastic slipcovers. Thankfully, this place isn't being rented furnished (unless you love neo-70s-grandma style)." —Lambeth
Who this apartment would be perfect for:
"A couple with a young child (or expecting one) with one or two cars and at least one person who's commuting to a place where said car is necessary." —Lucy
"Anyone who works in Midtown and would like a 25 to 35 minute commute to work. Someone who would prefer more space than they might find in Brooklyn. And someone who really likes tile floors." —Constantine
"A couple who commutes to Long Island by car, has been dreaming of a parking space to call their own, and wants to deal with only just one neighbor (this is a two-family house)." —Lambeth
The verdict(s):
LEAVE IT: "I'm not saying this wouldn't work for anyone, I just can't see it working for most people. Especially for the price (and remember, there's probably a broker's fee on top of it)." —Lucy
LEAVE IT: "Not feeling this one." —Constantine
LEAVE IT: "This is no bargain considering the fact that this place bears a little bit of a resemblance to Archie Bunker's house." —Lambeth