Affordable Housing
Industry-specific real estate services give hope for artists, actors, and teachers looking to live in New York City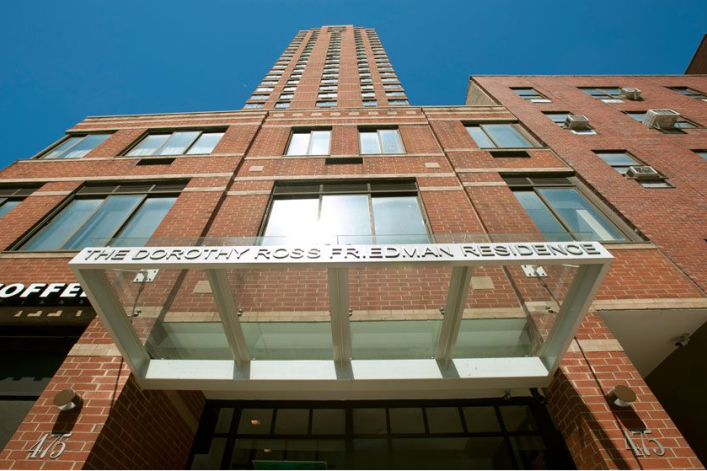 While homes marketed to the one percent—like the soaring One57 and 432 Park—may make headlines, those paid less than the masters of the universe aren't completely forgotten here in New York City, either. 
A recent article on CityLab bemoaning the lack of affordable housing available to teachers in pricey Silicon Valley got us thinking about how teachers and other more modestly paid professionals are able to live here in equally pricey NYC.
One way? Services like TeacherSpaceNY, a city-based real estate agency featured in the piece whose niche is finding educators budget-friendly apartments. Shawn Hindes, a teacher, real estate agent and one of the founders of the company, told Brick Underground that teachers, especially those in fellowships like Teaching Fellows and Teach for America, who are often new to New York City, frequently find themselves sleeping on people's couches, scrambling to find something before school starts, or living in less-than-ideal situations until they familiarize themselves with the process of renting here. And because many of these teachers are new to New York City, they are more likely to fall prey to scams, he says. That was the impetus behind starting the company in 2008.
TeacherSpaceNY occasionally helps teacher clients find roommates, but they more often find individuals or groups of roommates their apartments, helping smooth what's usually an inconvenient and intractable process for them. Sometimes, Hindes says, he'll find entire buildings that are mostly filled with teachers. "Landlords like to rent to them because they're reliable, responsible, and have steady incomes," he explains.
TeacherSpaceNY works mostly in Brooklyn and Manhattan. "A lot of times we're opening people up to new neighborhoods they wouldn't necessarily have thought of," says Hindes. "If they're working in the Bronx, for example, East Harlem can be great. We've had great experiences in Crown Heights and Bed-Stuy, too," he says, for those working in Brooklyn.
And TeacherSpace also offers lower-than-average broker fees, usually less than a month, Hindes says.
Help for artists
Weekly email newsletter Listings Project was started by Stephanie Diamond 12 years ago as a resource for artists to find both apartments and roommate configurations. "Artists are creative in every way, and we're always figuring out ways to make things work within certain real estate constraints," says Diamond. "There are plenty of people out there sharing rooms."  One configuration she says she sees a lot are couples who live in two-bedrooms and want to rent out their extra room to fellow artists.
Like teachers, the challenge for artists—who, according to the Bureau of Labor Statistics make a median annual salary around $46,000—is finding affordable living spaces. "It's something everyone in New York faces, but artists especially," says Diamond. Also, "artists like living in a community with other artists."
One additional perk of running Listings Project, Diamond says, is that she often gets a sneak peek as to what neighborhood is "coming up" next. "Artists move in and a make a neighborhood more 'livable'," she says.
Diamond suspects that the trend of co-housing—places like Pure House and WeWork's WeLive—will extend to artists-specific housing soon.
Of course that idea isn't entirely new, but it isn't entirely attainable, either. Westbeth Artist Housing in the West Village, was one of the first complexes in the U.S. to adapt formely industrial buildings for artistic and residential use. Apartments in the complex are under market rate, and perhaps unsurprisingly, come with a wait list of about 10 years. At the moment, the waitlist is closed. 
Performers get (some) assistance on housing, too
Sarah Meier-Zimbler, manager of affordable housing initiatives at Actors Fund, which runs several afforable buildings, adds that because many of those in the performing arts have multiple incomes from multiple places that can fluctuate depending on workload, it's hard for them to qualify for traditional affordable housing.
Manhattan Plaza, a building on West 43rd Street, which has been home to Tennessee Williams, Christian Slater and Larry David among many others, is 75 percent occupied by performing artists; rents are subsidized under the Section 8 and Mitchell-Lama programs. Now run by the Related Companies, the building has over 2,000 applicants on its waitlist (but if you want to see inside, there's a documentary about the movie, Miracle on 42nd Street, that's currently underway.)  Lower income residents who qualify for Section 8 housing are charged 30% of their household income as rent. The Mitchell-Lama program, for moderate- to middle-income eligible households, pay $1,767 for a studio, $2,084 for a one-bedroom and $2,427 for a two-bedroom, with all utilities included.
Slightly more promising (though still only available via a waitlist) are the Actor's Fund's housing options, which include the Dorothy Ross Friedman Residence at 57th Street and 10th Avenue (which was first built as luxury condos, and the Schermerhorn in downtown Brooklyn. To be eligible to live in either one, you must have earnings within the entertainment industry (but you don't have to specifically be an actor). Rents are $645 er person in the former, $635 in the latter.
At the Friedman Residence, applicants must make between $17,000 and $38,100. Most are shared apartments (the few one-bedrooms are given to those with medical needs). The Schermerhorn in Brooklyn is reserved for those making $21,770 to $38,100. 
While Meier-Zimbler wouldn't offer a specific wait time, she did say that there's an "active" list of performers waiting in the wings for affordable housing. No surprise there.
Brick Underground articles occasionally include the expertise of, or information about, advertising partners when relevant to the story. We will never promote an advertiser's product without making the relationship clear to our readers.