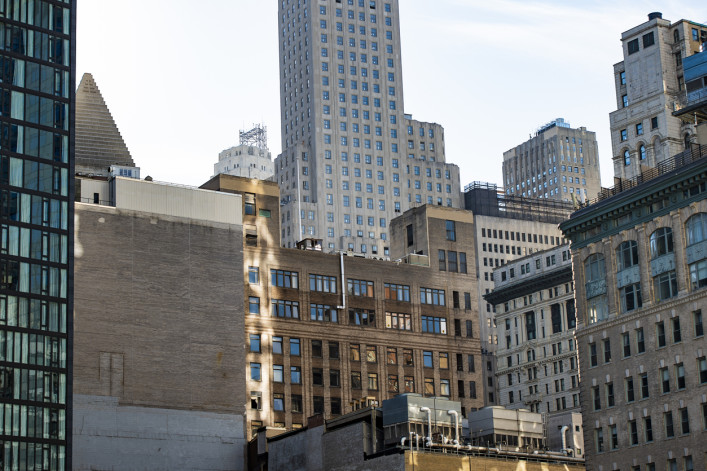 Building, cleaning, and maintenance staff in New York City apartment complexes have been deemed essential workers as the coronavirus pandemic sweeps through the city. That means doormen, janitors, and supers are taking risks daily to look after the residents in their buildings. One of those workers is Peter Grech, a 63-year-old resident manager in a 340-unit building in Midtown Manhattan. He says building staff have their concerns but his role is to get both employees and residents through the crisis. 
Have your responsibilities changed as a result of the pandemic?
Yes. Our role is now more leadership then ever before. A stronger presence in the lobby is needed so that people can see you. The employees need reassurance that you, as their supervisor, care and are not hiding. I pick up the slack wherever it is needed. I also call the 10 or so residents that live alone and are old and ask them how they are and if they need anything. In a way, our role has become about being a rock so that people can feel somewhat calm and safe.
---
Editor's note: Click here for more of Brick Underground's coronavirus coverage.
---
What kind of support you are getting?
The support from my board has been very good. I email with my board twice a day or more if needed. The board president arranged for free parking for the building staff. Overtime is not an issue. We have a shortlist of volunteers should we need them. Management has been supportive as well. I am now in constant contact with my property manager, which is reassuring for me. 
When this started breaking out, I ordered stuff. Sanitizer and masks are hard to get right now but as long as we get more supplies we should be fine—but we do have not six weeks worth of supplies.
How are other staff members holding up?
We have 13 staff members. The doormen are handling it OK. They have concerns but they are coming in and doing their job. We disinfect the lobby, and anywhere people would touch—elevator buttons, handrails—we disinfect four times a day.
Are residents staying home while New York State is on 'PAUSE'?
Most people are staying in place. A lot have left the building for another location. I have a house in the Pocono mountains in Pennsylvania, but I am here. Although to be honest I'd rather be on my mountain. You will always have those that think rules do not apply to them or perhaps they feel indestructible. People need to take this seriously. 
I'm 63 and have heart problems and lung problems but this is the job and I have a responsibility. The good news is, I see lot of people during the day but I walk around with a six-foot stick and I say, 'keep your distance.'
Is your building allowing residents to move in or out? 
There is a hold on all move-in and move-outs. There is a hold on all construction. Only needed repairs are being done. While this does not prove a problem for us, it does for those whose lease is up or they sold their apartment. They are either stuck in the building or can't move into the building. I am sure this is frustrating and costly for them.
If there are repairs, before the handymen go in, we ask questions about whether the resident has been exposed to the virus. If you are home when we go in, you have to stay in another room and the staff have personal protective gear when they go in. 
What kind of questions are you being asked by residents in your building?
Management sends out emails to all residents keeping them up to date with what is going on so we are not being asked lots of questions. 
A list has also been sent out to residents to reassure them about what we are doing to help them. I have asked the board to set up a bulletin board for people to chat or ask questions. We are in the process of doing that. 
What's the mood in your building? 
It's not nasty but it's sad. People are keeping to themselves really. There's a sad mood. No one expects us to be cheerful.
What is your advice to residents?
Stay in place. Take this seriously. We all should learn from this, and going forward we should be better prepared. People need to have common sense. It shouldn't be fear that drives us, it should be caution. And people should appreciate their building staff more as of today. 
Brick Underground articles occasionally include the expertise of, or information about, advertising partners when relevant to the story. We will never promote an advertiser's product without making the relationship clear to our readers.