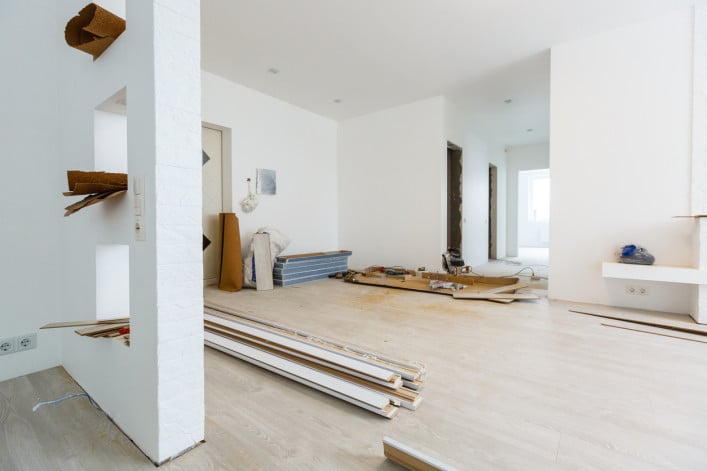 When you renovate your place in New York City, you will inevitably need a permit from the Department of Buildings. Filing a permit may sound simple but very basic mistakes can cost you time and money. An expeditor is someone who can handle the filing process for you.
You typically won't have to shop around for an expeditor—your architect or contractor will have someone they use regularly. And when it comes to paying for the expeditor, it will be a separate line item in your contract with your architect. The price of an expeditor will vary depending on the type of work you are doing, and can stretch from a few to several thousand dollars.
---
[Editor's note: A previous version of this post was published in May 2021. We are presenting it again in case you missed it.]
---
The term "expeditor" suggests that the process can be sped up in some way by hiring the right person, but Michael Zenreich, founder of MZA Architecture + Expediting, says that's a misconception. He's been an expeditor for more than 40 years and teaches courses at NYU on how to file Department of Buildings permits.
"There are much better words for an expeditor—it could be a manager, a facilitator, a filing rep, or a Building Department specialist," he says. 
The Department of Buildings refers to expeditors as "filing representatives." Andrew Rudansky, press secretary at the DOB, points out they must undergo training courses with the DOB in order to qualify for licenses.
Zenreich says the complexity of the system means the DOB are selective about who they will deal with. 
Permit requirements 
Zenreich is working with a client who is renovating a two bedroom and wants to take down a wall in the apartment. The client was surprised to find out he'd have to get a permit for the work. Doing anything bigger than a small hole in a wall requires a permit, he explains.
Not only must you be registered to be able to file for a permit, when you apply you need to prove compliance with the complex codes that are currently in place in NYC.
"We have four building codes, there's a zoning resolution which changes regularly, we have a Multiple Dwelling Law, a Housing Maintenance Code, noise control codes—normal architects are not specialized in all this," Zenreich says. Some projects also require compliance across multiple agencies; the Department of Environmental Protection, the Fire Department, or the Landmarks Preservation Commission.
Another issue, Zenreich says, is preparing a Tenant Protection Plan. This is an important part of a renovation in a New York City apartment building. These plans are designed to make sure your neighbors aren't dealing with excessive noise, dust, or other inconveniences while the work is being carried out. Fines for errors on some of these forms can stretch to thousands of dollars, Zenreich says. 
Online applications 
The Department of Buildings has made efforts to shift the permitting process online. DOB NOW is a self-service tool that eliminates the need to go in-person to the Department of Buildings and stand in line with paper documents. You might assume the transition to online applications has simplified the process but Zenreich says that's not the case. You're still having to prove compliance with laws and codes and because they are often being changed and added to, it only gets more complex. "There's too much to know," he says. 
That complexity means timing can be unpredictable. Zenreich has recently been working on combining two apartments. The architectural portion of the renovation was approved within a few days, the plumbing portion took several weeks.
Architects will tell you time is money. The good news is most permit approvals for apartment renovations take weeks not months.
When you're budgeting for the work of an expeditor, it depends on who your architect employs. Zenreich operates a boutique firm with a staff of 10 expeditors and says there are others who operate on a smaller scale. For apartment renovations, he says the cost of an expeditor will usually be a couple thousand dollars. 
Brick Underground articles occasionally include the expertise of, or information about, advertising partners when relevant to the story. We will never promote an advertiser's product without making the relationship clear to our readers.