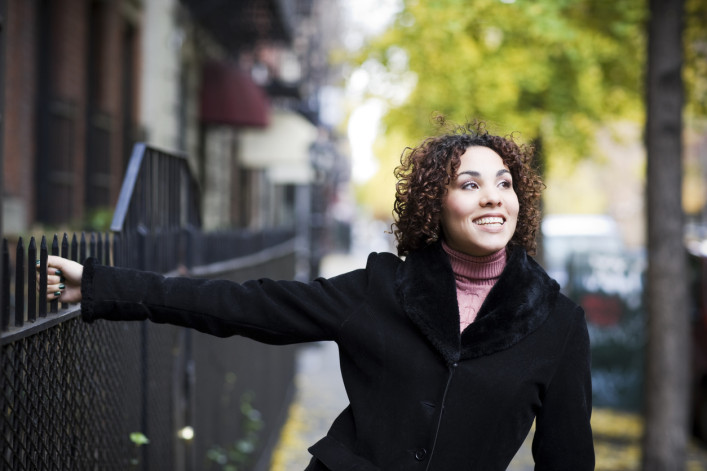 So you have decided to take the plunge and move to New York City. But now that you're here, you're finding it hard to meet people and establish the bonds you had in your former life in Boise or Baltimore.
Don't worry, we've all been there. If you're not from the greater metropolitan area, or even the U.S., you can still create meaningful connections, learn insider tips on getting to know the city better, and find lots of places to meet and connect with your neighbors.
Take it from me. When I first moved here, I felt lost and alone. The first few times I took the subway, I failed miserably by taking trains in the wrong direction. That was before I could tell the difference between "Uptown" and "Downtown." 
Here are some of the things that you can do to make NYC feel like your home if you have recently moved here.
1. Download MTA apps and learn the local transportation system
It's confusing underground, with subway platforms sharing multiple train lines, and constant service changes. I recommend heavily exploring and planning your route before leaving the house. Real-time apps from the MTA and other companies like Pigeon can tell you when the next train is arriving or if there are delays. NYC buses also have real-time alerts and offer free transfers to the subway. Looking for a quick escape? Take the Long Island Railroad to the beach from Penn Station or MetroNorth to for a hike in Hudson Valley. Pro tip: If you take the subway daily, as most do, purchase a weekly or monthly card instead of paying for single rides. 
2. Don't be afraid of street vendors
Your local fruit stand can be fresher than the corner supermarket, and saving on meals is easy when the local produce cart offers fresh ingredients at a fraction of the price. Don't have time to cook? Your local taco truck or gyro truck offer hefty meals (probably with leftovers!) for around $6. Food carts are also a great way to try a new cuisine and get to know your neighbors, like the Mongolian BBQ cart in Flushing and the vegetarian Indian street food cart in Greenwich Village.
3. Support small businesses
You will learn more about New York and its people by going to your local stores, cafes, and bodegas. In many cases, the people running the mom and pop stores in your neighborhood have lived there for generations and you'll find their services more welcoming, accessible, and cheaper than those owned by big corporations. Instead of grabbing your morning coffee at Starbucks, try an old-school Italian bakery, where they've been filling cannolis since the 1950s and will tell you all about their nonna that emigrated from Sicily back at the turn of the century. 
4. Take advantage of the many free events
You can meet new friends and get to know the local communities better by attending free events, which the city is full of. From poetry festivals in parks to cultural performances at Lincoln Center, the city offers a wide array of entertainment and social gatherings at no charge. Register for your borough's library card, which gives you access to numerous free events, wifi, and of course, literature. Pro tip: Once you qualify, register for a NYC ID, which gives you free access to museums, events, and discounts at businesses across the whole city. 
5. Follow local news
Many neighborhoods have hyper local news outlets, like Bushwick Daily and Greenpointers. Check out our list of the top 22 NYC neighborhood news websites. This way you stay in the know about community events, ongoing issues—great ways for getting involved and meeting your neighbors—and the best new spots for dinner dates. 
6. Go to your community board meetings
Now that you're a New Yorker, you can play an active role in participating in your community. By going to your local community board meetings you can find out about development in your neighborhood. Concerned about the impact of rezoning or new towers planned for your area?  Hear what long-time residents have to say and add your voice to support your neighbors and improve the community's well-being.
7. Volunteer your time
In a city as big as New York, there are many people (and animals) in need. You can help out at a soup kitchen, walk dogs at the local animal rescue, do a neighborhood trash pick-up, or volunteer at a non-profit or museum. By helping others you give back to your community and cement your own bond here. And, you're bound to meet new friends while doing good.
Brick Underground articles occasionally include the expertise of, or information about, advertising partners when relevant to the story. We will never promote an advertiser's product without making the relationship clear to our readers.