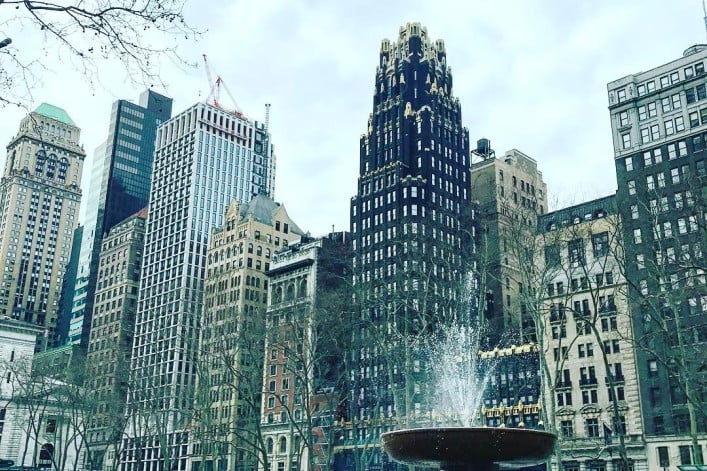 In a city that's ever-changing, you'd think that New Yorkers would take something like a new area code in stride. But locals are grumbling over the news that now 332 will accompany 646, 347, 917, and of course, the classic 212, for Manhattan-based phone numbers. 
When there's a new 332 area code added you know there are too many people living in NYC now. 212, 646, 917 and now this one.

— GuetoExplosivo (@GhettoBlasterE) May 3, 2017
Ewww 332 is being added as a New York area code. Gross. 917 forever!!!

— Emma B. (@emxo24) May 3, 2017
The new code has been created by the North American Numbering Plan, which is in charge of administering codes to 20 countries, to accommodate new phone lines for both residents and businesses, CNN Tech reports. Much of the need stems from the advent of mobile phones, whose numbers, unlike landlines, can travel with users when they move, meaning that cities run out of available numbers for new arrivals more quickly.  
It's a bit ironic that Emma B. (above) tweeted that she prefers the 917 area code: 212 is the borough's original area code, created in 1947 and the first in the entire city. 917 came next, introduced in 1992 for cell phones and—throwback alert—pagers. In 1999, 646 was introduced, which seemed to disturb many New Yorkers: A New York Times article characterized it as an "emotional blow." (Around the same time arrived 347, introduced first in the outer boroughs as an addition to the 718 code.) 
Having a 212 number has become something of a status symbol, the mark of a longtime Manhattanite. An episode of Seinfeld captured the area code anxiety of the time: When Elaine gets a new, 646 number, it poses a major threat to her romantic life. 
And in 2008, the Sex and the City movie captured a similar fear of change: When Carrie Bradshaw gets a new cell phone, she finds that it will have a 347 area code, rather than the 917 she was used to. "No, I'm a 917 gal, always have been," she protests. 
But 212 remains the gold standard, so much so that one enterprising New Yorker actually sells 212 numbers to those status-conscious enough to pay up. David Day hawks the 212s for anywhere from $125 to $15,000 (presumably based on how easy the digits are to remember), and then provides a forwarding service that sends calls from the 212 number to your less glamorous line, with callers none the wiser.  
The need to be perceived as a "real New Yorker"—which in this case, apparently, is someone who has lived in Manhattan since at least 1991—seems to be as strong as ever. But before you start giving yourself agita over what your area code says about you, remember that NYC realness is a slippery concept, as evidenced by this Gothamist video in which people define it variously as getting mugged, being a jerk about pizza, accidentally stepping on a mouse in Chinatown, and seeing someone clipping their toe nails on the subway. 
So remember, authenticity is in the eye of the beholder—and what's more New York than being able to weather the city's many transformations gracefully? 
Brick Underground articles occasionally include the expertise of, or information about, advertising partners when relevant to the story. We will never promote an advertiser's product without making the relationship clear to our readers.