Inwood is the northernmost neighborhood in Manhattan. The New York Times once called it a neighborhood "on the brink of coolness." That description didn't impress one man who moved to Inwood over 10 years ago from the Upper West Side. He tells Brick, "If it becomes 'cool,' I probably won't be able to afford to live here anymore."
Since the pandemic has gripped this corner of the city, residents have more pressing concerns. There are new storefront and pop-up Covid testing sites on busy street corners but as one resident says, "It's still bustling Inwood but with masks on."
Kate Lyons lives in the neighborhood with her wife and two daughters. She says about the pandemic: "We're not ignoring it like some of the other parts of the country, that's for sure. We heard way too many sirens and knew way too many sick people last spring to act as though it's not real."
---
[Editor's note: An earlier version of this post was published in May 2018. We are presenting it again with updated information for January 2021.]
---
The 1930-era Works Progress Administration guide to New York City describes Inwood as a place where "rivers and hills insulate a suburban community that is as separate an entity as any in Manhattan." The buildings are taller and closer together now, but Inwood's skyline is predominantly low-rise, with a mix of single-family brick houses and five- to eight-story apartment buildings, most built in the first half of the 20th century. A proposed rezoning could change all that and, in spite of energetic opposition from residents, is expected to go forward.
The neighborhood is predominantly Dominican, and its many hookah bars, restaurants, and La Marina, riverfront bar and restaurant (closed for the 2020 season, may open in 2021) have made it a summertime nightlife destination. The three main shopping strips—Dyckman and West 207th streets, and Broadway—are lively and lined with mom-and-pop businesses. There aren't many chain stores in the neighborhood.
Inwood also has a lot of parkland—here you're always within walking distance of green space. The largest park, Inwood Hill Park, is the only somewhat natural forest in Manhattan, with trails that wind up its hills onto a rocky bluff overlooking the Hudson. There's also a small salt marsh in the park, and rock overhangs that once sheltered Native Americans.
Spending so much time outside with her family during the pandemic made one resident realize that, for her, the east side of Inwood needs more open space. "I'd love to see a ferry stop, community gardens, more dog runs, running trails and playgrounds," she says.
Inwood is considered a friendly, neighborhood-y kind of place generally but the pandemic has disrupted get-togethers inside restaurants and yoga studios and now most of the socializing goes on outdoors. No matter the weather, Kate and her family stay connected by meeting friends outside "even if it means freezing." 
To stay connected, neighborhood resident Alena Gerst says she uses the Inwood Community Group's Facebook page and for school news, the School District 6 page. She says that there are still plenty of people getting together for tennis and baseball and socializing.
Here are a few vital stats for the neighborhood:
Boundaries: Dyckman Street to the south, the Harlem River to the north and the east, and the Hudson River to the west
Median home sale price: $405,000.
Median rent: $1,900.
Here's what some residents told us about their favorite places to eat—many of the mom-and-pop stores in the neighborhood have managed to stay open but some of the restaurants have taken a bigger hit—and what housing and commuting on the A train is like.
Getting downtown is easy, but not if you're going to the East Side
"We are lucky to have both the A and the 1 train nearby so we can easily get to local stops on the Upper West Side. There's an easy transfer between the A and 1 at 168th, so if one line is stalled, we can switch. Getting to the East Side is trickier. There is an expensive express bus, or you can take the crosstown bus from the West Side." —Kate Lyons, 42, lives in a co-op with her wife and two daughters
"The A train is pleasant because we are at the last stop in Inwood, so we always get a seat. I also use the Bx7 and Bx10 for my kids' school, my gym, and physicians in Riverdale." —Alena Gerst, 43, lives in a co-op with her husband, two children and dog
"Unfortunately, the A line is usually crowded and probably always will since it's the longest train ride in the whole MTA system...The A line trains have been deteriorating for years now, but the MTA will supposedly issue new trains in 2020. The trains always have a door issue, or the line has a signal problem, and the cars are dimly lit." —Tanya Tirado, 40, rents
"We have an amazing number of buses and trains and a Metro-North station is a 10-minute walk away [across the Harlem River in Marble Hill]. I usually use my car, though. Parking is not a problem. I have a driveway!" —Fausto Mora, 53, lives with his family in a house he owns
"Finding parking on the street can be hard. My wife gets home before the rush hour, so that makes it easier. When I was working, before I became a stay-at-home mom, I never had a problem with parking when I got home at 3." —Pamela Greengarten, 36, lives in a co-op with her wife and son
People are friendly
"Our neighbors are wonderful. We've been in our building for eight years. When we moved in, we were in our 20s, and now my neighbors have watched our family grow. We're really close with our 71-year-old neighbor, Linda. She has a cat that my son loves. And the business owners are so friendly. I organized an "Amazing Race" for my wife's birthday party, and I planted many of the clues with the small shops. The owners were terrific." —Pamela Greengarten
"Because we live at the end of Manhattan, not a lot of people are just passing through. Most of the people you see are neighbors and businesses who become familiar over time. Inwood feels like a small town or village." —Alena Gerst
"Our neighbors are friendly and supportive of our bakery.  We get lots of positive feedback, and we know at least half of our customers on a first-name basis." —Brad Doles, 47, owns CHOCnyc Bakery (still open) with his husband, chef Jemal Edwards
"Neighbors are the best part of living in Inwood. There are so many other families that have become long-term friends. Our children are growing up together and we are growing old together. We have people to knit with (knitting circle), to run with, and to just hang out with...I can barely take the train or walk down the block without running into someone and taking a few minutes to catch up." —Kate L.
"I know all of my neighbors by their first names. I greet the C-Town managers by their first names. They are such great people. I also know the Rite Aid cashiers and the pharmacist by name, and even some of my MTA train conductors." —Tanya Tirado
"The community is very active and friendly. While the neighborhood is fairly quiet, you can find neighborly interaction when you want it, whether at the weekly (and year-round!) farmers market, free summer yoga classes in Inwood Hill Park, or local pubs." —Kate Phillips, rents
Discover off-market properties in Inwood and beyond that suit your needs and budget. Meet and deal with sellers before their apartment hits the market.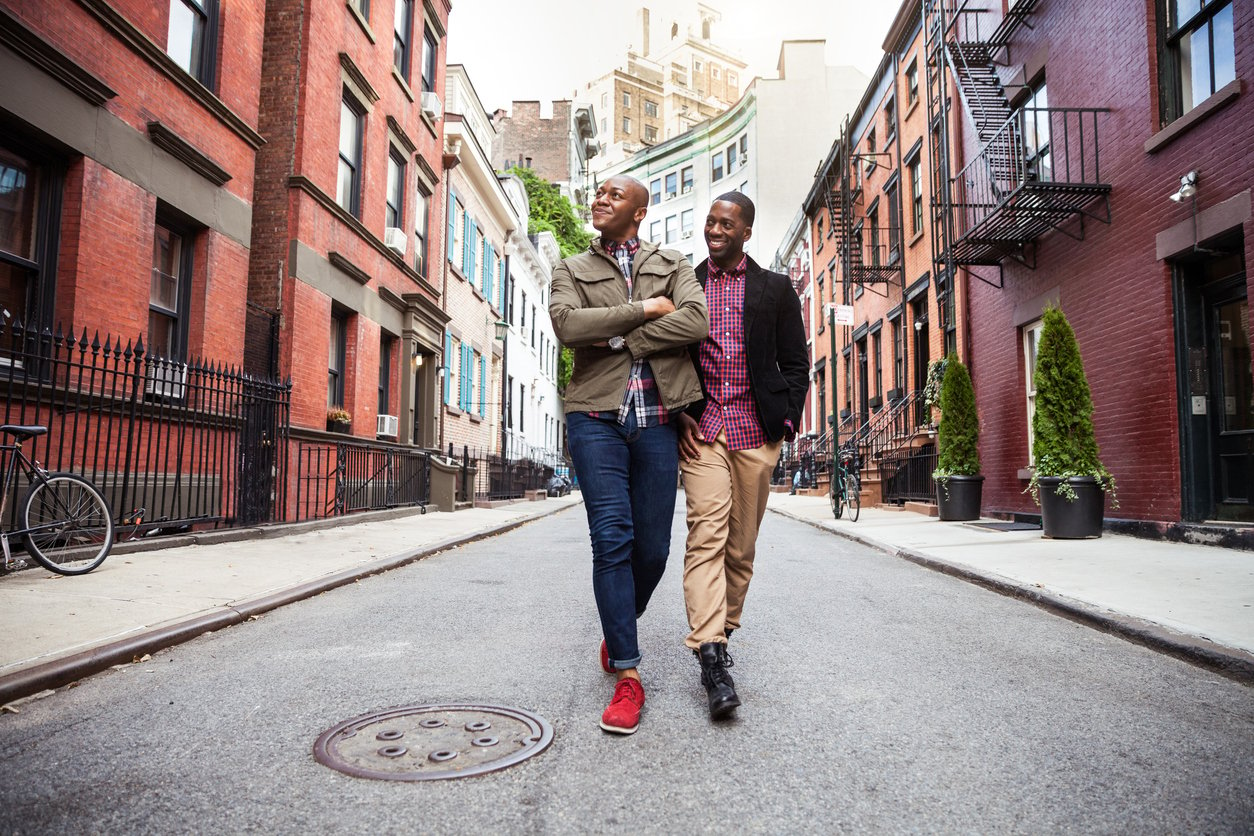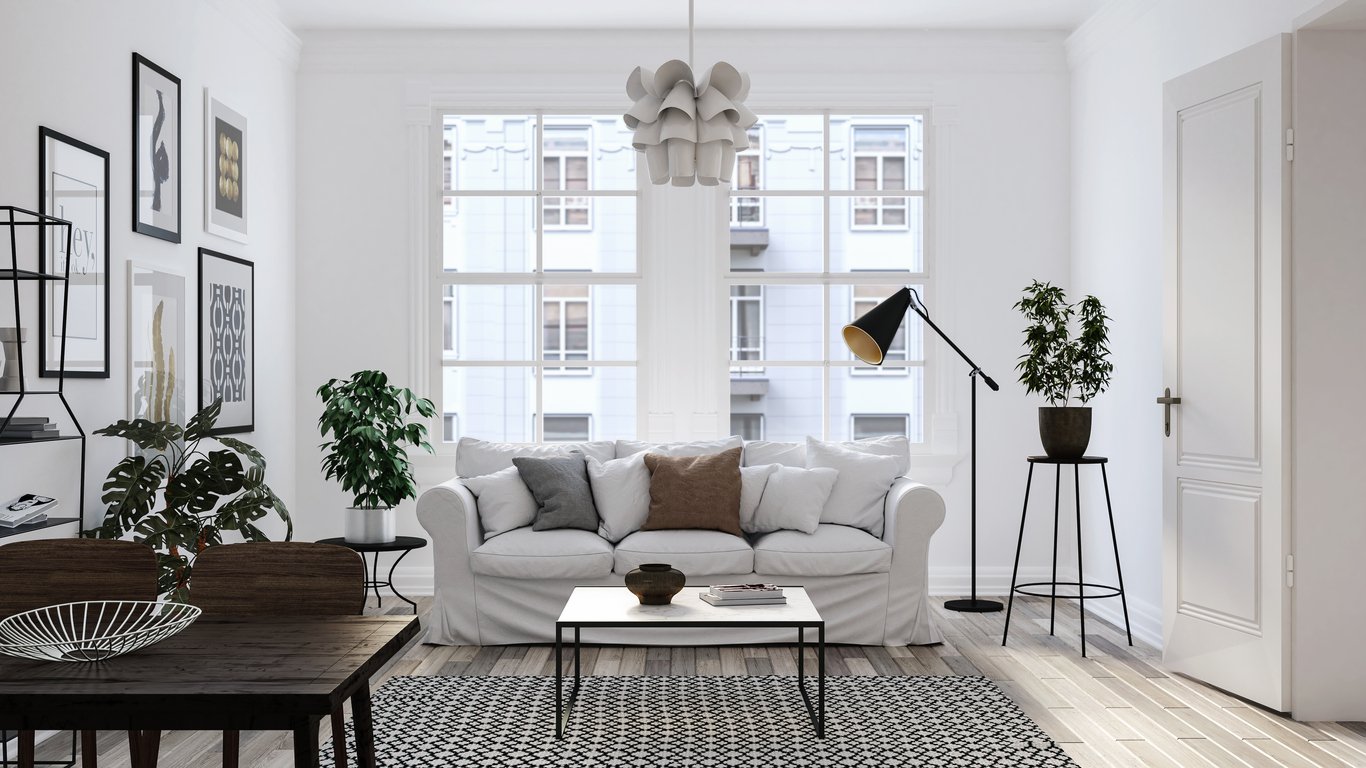 Let The Agency's off-market team give you exclusive access to apartments in your price range and desired neighborhood that no one else has seen. More options, less competition, no bidding wars. 
Shopping locally, and schlepping store hauls from elsewhere
"The C-Town feels like a Trader Joe's sometimes. They will go out of their way to get us organic products or any item that we ask for...There are enough supermarkets and other necessary shops. I counted seven supermarkets between Dyckman and 215th Street." —Tanya Tirado
"Our supermarkets are okay but we usually only pick up a few things in the neighborhood. We have a car, so we usually drive to Whole Foods in Yonkers...They tend to have the vegetarian options that we like. We also shop at the farmers market on Isham Street (Saturdays)."—Kate L.
"By far, the best supermarket is C-Town. With a big stroller, I walk up to Aldi on West 230th and Broadway [in Kingsbridge]. It looks a bit like a dollar store but the food is good and the organic options are affordable. Garden Gourmet, a little further up on West 238th, is like a privately-owned Fairway. The cheese section is amazing." —Pamela Greengarten
Restaurants have adapted to the new normal
"Indian Road Cafe (curbside pick-up and delivery) has fantastic sit-down meals, plus drag bingo once a month." —Kate L.
"My favorite is Inwood Grill (curbside pick-up and delivery). You can have a really good steak for about $25 with amazing drinks. For Spanish food, I like La Nueva Espana (pick-up and delivery) on 207th Street." —Tanya Tirado
"When Tryon Public (delivery and take out) opened on my corner three years ago, my whole life changed. They are an awesome addition to the neighborhood with a great menu and beer selections, as well as weekly events that include trivia, karaoke and live music. The Park View Cafe (takeout and no-contact delivery) has the best grilled cheese I've ever had in my life. They  host a variety of comedy and music performances as well as weekly trivia (not now). Pop and Pour Cafe (take out and delivery) is a pretty new establishment in the neighborhood but they have fit in right away… Lovely wine selection and yummy small plates." —Kate P. 
"We are regulars at Tubby Hook restaurant, (curbside pick-up) Anchor Heights restaurant, ChocNYC (open), Beans and Vines (pick-up and delivery) —there are too many to name!" —Alena Gerst
Broadway is the dividing line
"The neighborhood has a long-thriving Dominican population. You can find many restaurants and stores where employees almost exclusively speak Spanish. [This community is most concentrated] east of Broadway, while to the west the neighborhood is slowly gentrifying with many Caucasian families having moved in over the last 10-20 years. There are a lot of establishments that do a great job of catering to and welcoming warm interactions among the area's diverse populations." —Kate P.
"Broadway...seems to divide the neighborhood with middle class on one side, working class on the other. But lately the east side rents have skyrocketed to the point where many Latinos are migrating to the Bronx where it's a little less pricey." —Tanya Tirado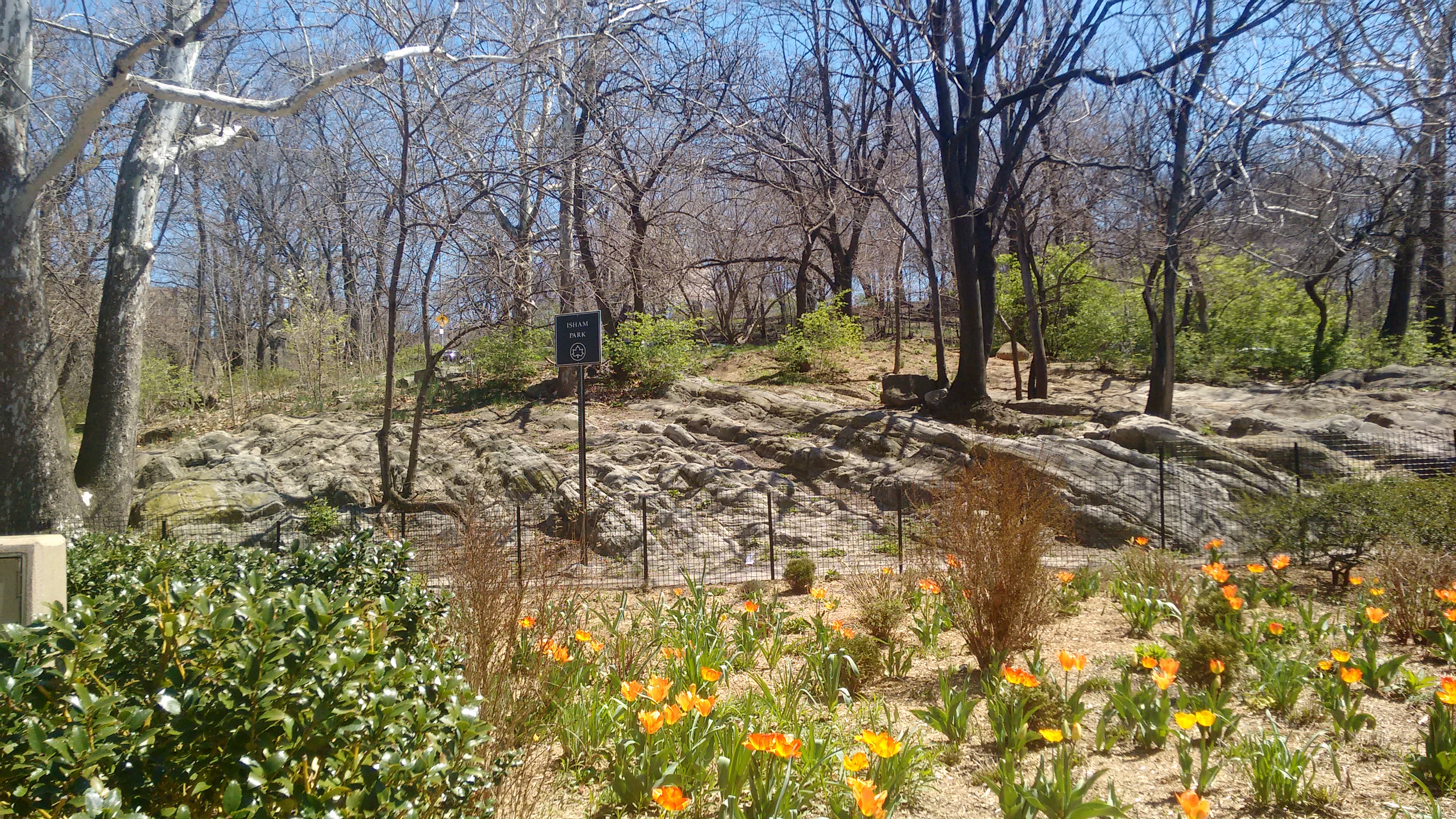 The great outdoors
"So much green space! Fort Tryon Park is gorgeous, with views of the Hudson stretching its length, and the Cloisters up at the top. Inwood Hill Park has wooded trails, baseball fields and an inlet and marsh where the Harlem and Hudson rivers meet." —Kate P.
"I like to fly my remote-controlled airplanes on the baseball field in Inwood Hill Park early in the morning when no one's around." —David Ferrando, 72, rents
"I live on a cul-de-sac by Isham Park where it's nice and quiet. It's like having a backyard without the upkeep. When I want crazy, I go to Broadway." —Florence, rents
"There's a big dog walking community up here, complete with a popular dog run in Inwood Hill Park that even has its own website." —Kate L
For the parents
"One of the things that makes this neighborhood so close knit and special is that the online Yahoo group called Inwood Kids. That's where residents can voice any issues or needs that they have." —Tanya Tirado
"I brought my three kids up in Inwood and they all went to public school. I'm happy that I could raise them here." —Fausto Mora
"My kids are in preschool, so I'm still learning about the schools. There are some very good dual language public schools here... I have learned that it is important when considering schools in Inwood to visit as many as you can. Each one has a very different approach. And keep in mind, if you are going the public school route, it is still a district-wide lottery system, so you may not get into the school you are zoned for, or the one you really want, at least on the first try." —Alena Gerst
"Little League is huge here." —Kate P.
The safety factor
"I feel completely safe here. The police/community relations are getting better. In the past it was pretty bad." —Fausto Mora
"I do feel safe. We look out for each other. Of course I lock my door, but if I lived on Park Avenue I'd do the same." —Florence
"I feel absolutely safe in Inwood. There are always people out and about no matter the hour (2 a.m. haircut, anyone?) which is always a good thing in New York. With so many families in the neighborhood, there is a general sense of shared community care." —Kate P.
"I feel somewhat safe here. I run in the mornings, and it's a terrible shame that we have the best, most amazingly beautiful paths through the woods and in the parks, but I would never consider running through them alone. I usually have to stick to busier streets unless I have someone to run with. Even then, I'm not always sure that the two of us are enough to be safe." —Kate
"Move up here now"
"I'd say move up here now because the prices just keep going up (although not at the moment), but I still think the neighborhood is somewhat undervalued." —Kate L.
"Get into Inwood now before rezoning happens. And it will." —Fausto Mora
"I like it so much I'm trying to get my son to move up here!" —David Kaminsky
"If you can, buy. In seven years, the value of our apartment has doubled." —Pamela Greengarten
Brick Underground articles occasionally include the expertise of, or information about, advertising partners when relevant to the story. We will never promote an advertiser's product without making the relationship clear to our readers.