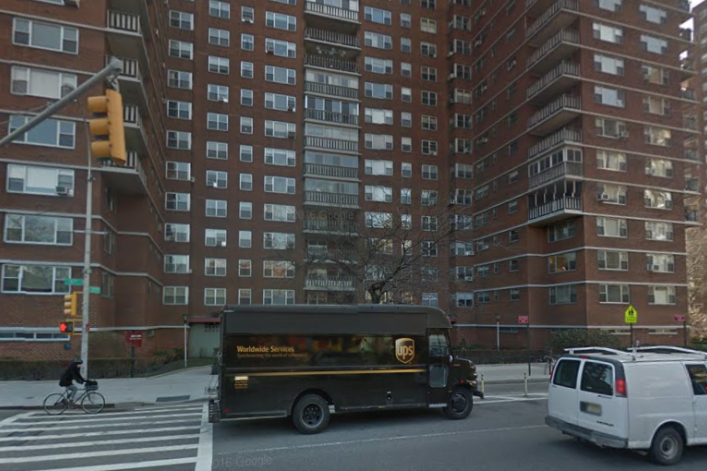 The city of Madrid may have found a solution to housing its senior citizens, CityLab reports. The Spanish capital is now encouraging elderly homeowners to consider making like college students, and inviting a fellow senior to become their rooomate. 
The benefits are both logistical—it will be cheaper, city officials reason, to provide care for older residents when they're already paired up—and social, as they'll have built-in companionship and emotional support from a housemate who understands their particular needs and concerns. 
Under the program, a home-owning senior would apply to become a host, and their roommate would be drawn from a pool of fellow seniors who either rent or own a home in poor condition.
CityLab points out that this plan is part of a larger trend seen across Europe that places a greater emphasis on caring for their elderly in their own homes, rather than moving them to nursing homes or other assisted living facilities. 
The idea of "aging in place" is also one that has been embraced in NYC as a solution for looking after elderly New Yorkers. Brick previously wrote about NORCs (that is, naturally occurring retirement communities), buildings throughout the five boroughs where at least 40 percent of households are headed by senior citizens, and are primarily low- or moderate-income. Once a complex is granted NORC status, it can receive funding to provide healthcare and social services to residents. 
One advocate noted that most seniors prefer to stay in their homes; living in a NORC grants them both crucial healthcare and a sense of community. While NORC residents have typically lived in their complexes for many years, and aren't paired up as roommates, many of their neighbors are their peers, and support is close by. 
In fact, there is an initiative in NYC that seems to closely match the one Madrid is planning to roll out. The New York Foundation for Senior Citizens, a non-profit dedicated to helping seniors remain in their homes and communities, oversees a home sharing program in which "hosts" who rent or own in NYC open their home to "guests"; one of the housemates must be at least 55 or older. 
Prospective hosts and guests apply, and the program—the only one of its kind in NYC—uses a database to make compatible matches. Its brochure notes that benefits include relieving financial burdens by sharing the costs of housing, as well as boosting social well-being.  
In 2016, WPIX profiled one senior pair, Marcia Rosenfeld and Carolyn Allen, who were matched by the program, and live together in Ditmas Park. Rosenfeld, the host, turned to the program when she couldn't keep up with her home costs, and tells the channel that getting a roommate was a lifesaver both financially and emotionally.
New York magazine spoke to them, too, in 2013; Allen said back then that moving in with Rosenfeld was a better choice for her than living alone. "It's good to have someone around. In my old apartment, I'd hear noises, and that was really hard. I hope Marcia feels the same way about me." Her roommate agreed: "Yes, of course I do."
Brick Underground articles occasionally include the expertise of, or information about, advertising partners when relevant to the story. We will never promote an advertiser's product without making the relationship clear to our readers.