Due Diligence
Russian-born actor and artist Lev Gorn is living the dream in his ideal NYC neighborhood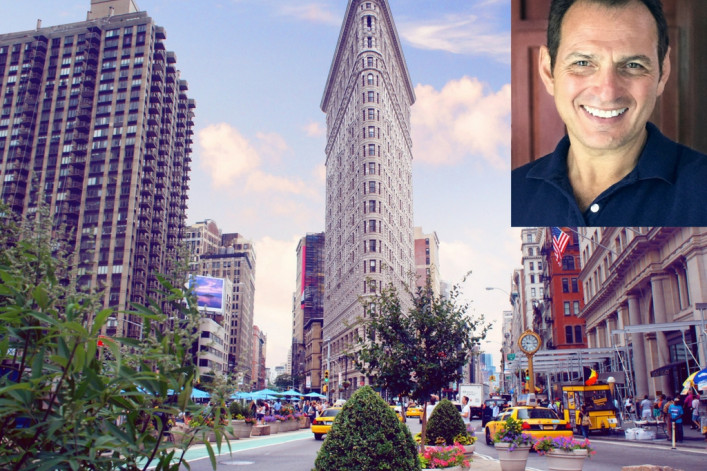 Fans of FX's
The Americans
 will recognize Lev Gorn as Arkady Zotov, the KGB Resident at the Rezidentura on seasons one through four. The Russian-born actor is also an
artist
, and his work is currently on display for the first time at an art show in 
Manhattan Skyline's penthouse apartment
. Gorn takes photos all over the world--including in India, Iceland, South America, LA, Miami, Detroit-- and digitally assembles them into single pieces (see an example below).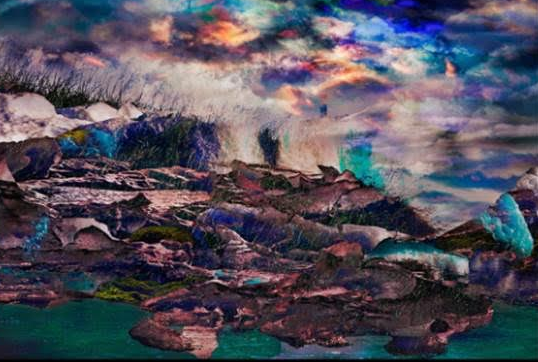 We caught up with him to talk about his dream—and real-life—Flatiron neighborhood, his party pad past, and much more:
1. What neighborhood do you live in?
Flatiron. It has been a dream of mine from the moment I moved to New York City. I worked as a waiter in the Flatiron District in my early 20s and I would walk around the neighborhood between lunch and dinner shifts gaping at the buildings and say to myself, "one day when I make it as an actor I will live here."
2. Is this your dream neighborhood or is there someplace else in NYC you'd prefer to settle in?
My dream. 
3. Do you own or rent?
Rent.
4. How'd you find it?
I used a broker.
5. What's the one thing you love the most about it?
It's a loft. Makes me feel like real artist living there. 
6. If there's one thing you could change about your apartment, what would it be?
There would be an Emmy for "best supporting actor in a dramatic television series" sitting on top of the fridge. 
7. In three words, describe the first apartment you've ever lived in.
Luckily, it was a rent-controlled three-bedroom duplex on 33rd and Third Avenue.
8. Do you dream of old New York or prefer the 2017 version?
Always the new. NYC in 2017 is full of spice, energy and diversity. 
9. Tell us about the favorite apartment you've ever had.
This is my favorite apartment I've ever lived in. I'm so fortunate to be able to live in my dream neighborhood and work at my dream job. 
10. And the worst?
In downtown Detroit, when I was in grad school, I had three roommates and they partied every night till 5 am. Although, thinking back on it now, it was a fun experience. All experiences are good in some way. 
11. Name one NYC service you couldn't live without.
Dry cleaning.
12. What's your favorite spot in the city?
Wherever there is brunch being served and dogs are running around and playing with each other.
13. Which would you rather: Brooklyn brownstone or a penthouse in a shiny, new condo?
Penthouse, no contest. In fact, my dream space is the penthouse at 205 East 59 street, where coincidentally, I am having my first art show. Incredible light, wraparound views, and lots of wall space for my artwork.
14. If you could live elsewhere, where would it be?
I would live in Topanga, California. It's serene and beautiful. It's close to the ocean and to my future production office. Also, one of my best friends lives there.
15. Any advice for a recent New York transplant? 
Don't ever take no for an answer.
Brick Underground articles occasionally include the expertise of, or information about, advertising partners when relevant to the story. We will never promote an advertiser's product without making the relationship clear to our readers.