Live
Here's every new building that's gone up in Greenwich Village since it became a historic district in 1969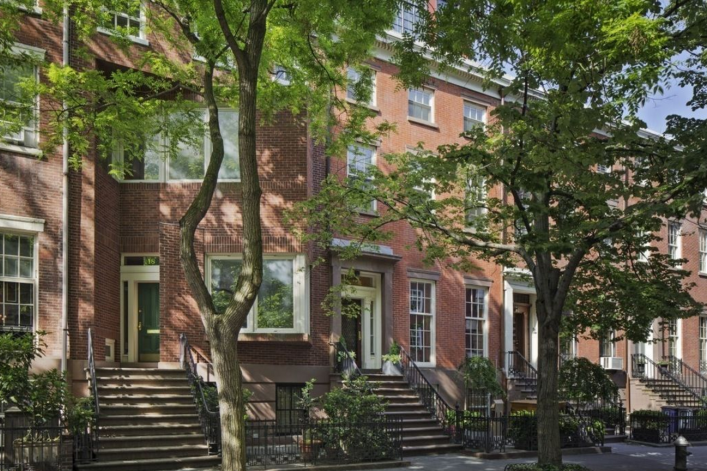 Greenwich Village plays an outsize role in our collective cultural consciousness: Its designation as a historic district reflects a rich and turbulent past, as well as the importance of preserving some vestiges of it.
The Dutch settlers who used the Village as a tobacco plantation could never have envisioned that their farmland would become fertile territory for artistic and political movements—or, later, explosive gentrification. The New Yorker reports that skyrocketing rents have, ironically, brought blight to this otherwise luxe locale, as small businesses are forced to shutter and no one can afford to take their place.
Understandably, then, New Yorkers who want to preserve the Village's singular character feel a sense of urgency that its many landmarks are protected from the encroaching waves of development. To this end, the Greenwich Village Society for Historic Preservation (GVSHP) has published a report cataloguing every building approved for construction throughout the Village since its 1969 historic district designation, a record that surprisingly hadn't existed in any form until now.
The GVSHP's blog notes that its findings reveal unevenness in terms of the quality of what has been added, with buildings that range from "modern classics" to "head-scratchers." The report, the organization says, should prove helpful in making informed decisions about future developments in the area. 
According to the Real Estate Board of New York, a historic district "may be any area containing buildings that have a special character or special historical or aesthetic interest or value; represent at least one period or style of architecture typical of one or more eras in the City's history; and by reason of such factors, constitutes a distinct section of the city."
But as 6sqft explains, a historic district designation does not mean that a neighborhood becomes a time capsule; new construction can go forward if the Landmarks Preservation Commission deems it sufficiently compatible with its surroundings. Judging by the GVSHP's report, compatibility is in the eye of the beholder.
"We think it's really important to look at everything that has been approved—the good, the bad, and the ugly—to give us context," says Andrew Berman, executive director of the GVSHP. "We don't agree with every decision that's been made there, but it's important to be aware of the decisions, to help guide our feedback to the LPC, and get a sense of where we need to push the commission in the future." 
Some post-1969 additions to Greenwich Village have a historic air that belies their newness; take the Greenwich Mews, several Greenwich Street townhouses built in 1986 that resemble many of the city's other mews, which are typically private enclaves of prewar carriage houses. 
Berman clarifies, though, that the goal needn't be a perfect imitation of bygone architectural styles: "I think, actually, that the best kind of new architecture in historic areas uses elements or rhythms of older buildings, but does it in a new way, with a new vocabulary and new materials, so it's very clear there's a dialogue between old and new."
One building that accomplishes this, he says, is the five-story condo at 22 Perry Street, also known as the "Witch's Hat" for the conical structure topping its exterior. "It's evocative of the Halloween Parade, which speaks to the eclectic and unconventional spirit of Greenwich Village," Berman says. "It was updated in a postmodern way, referencing the history and character of neighborhood but clearly of its time."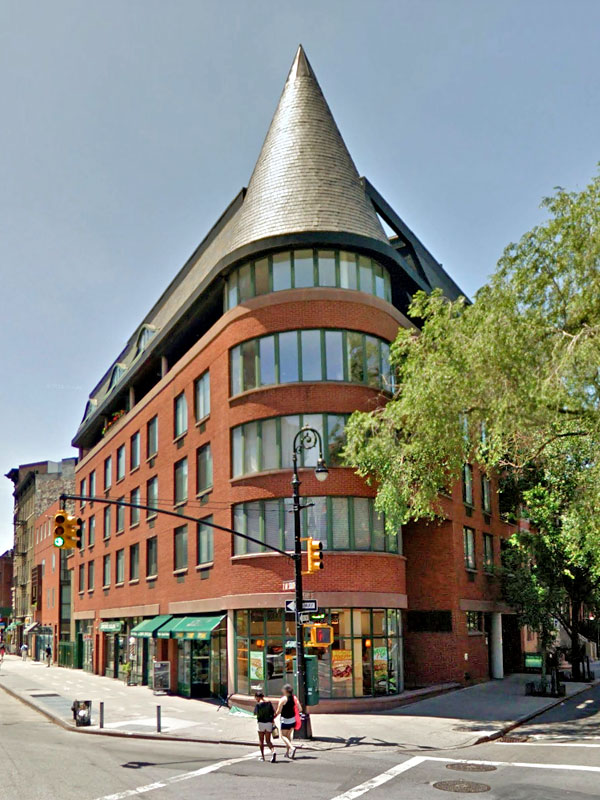 Others, by contrast, lack the same sense of continuity, he says. One Jackson Square, a condo built in 2008 at 122 Greenwich Avenue, is a new development of the swirling, glass variety, and while visually striking, it doesn't exactly blend. 
"It's not our position that you need to mimic historic styles, but I would challenge anybody to point to any element in that building that relates to the Greenwich Village Historic District," Berman argues. "It makes you wonder what the LPC was thinking when they approved it."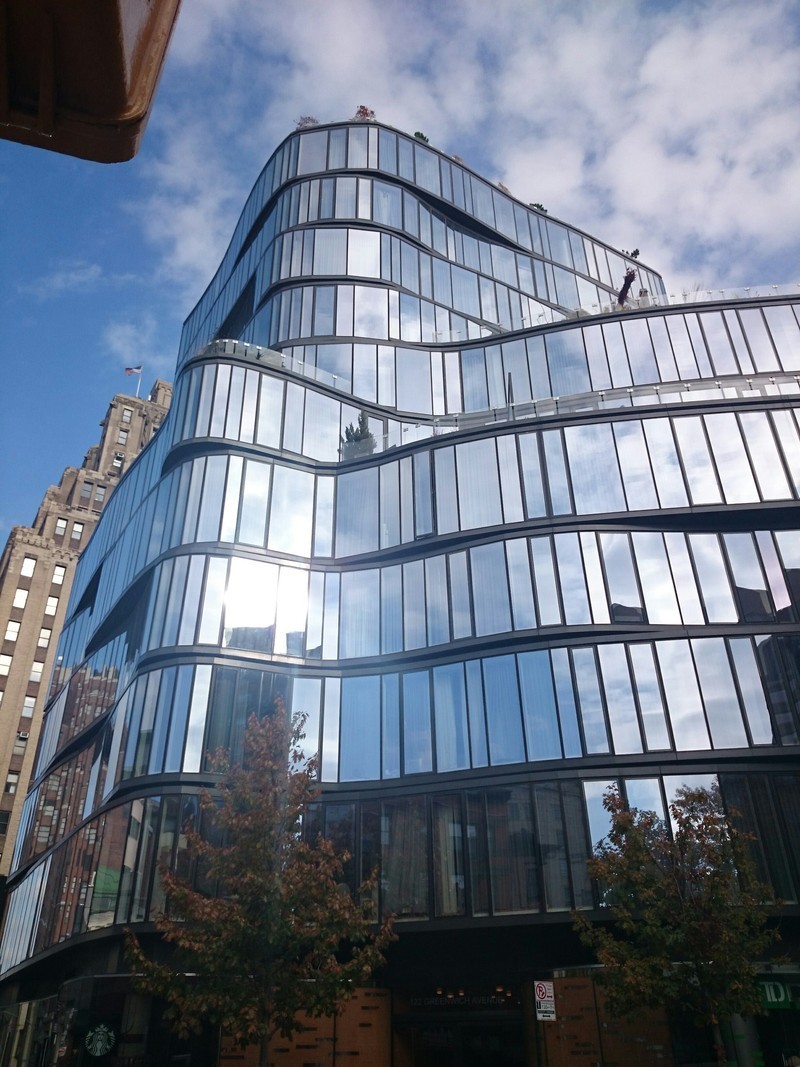 Given that the Greenwich Village Historic District is the largest, and one of the oldest, in the city, there's much to glean from this survey of its newer additions. "We've identified 40 LPC-approved structures; there are probably more new buildings here than in any other district in city," Berman says. "There are a lot of lessons to be drawn from this that we hope will be helpful on a citywide basis, in terms of thinking about preservation and development and the right way of doing it."
Brick Underground articles occasionally include the expertise of, or information about, advertising partners when relevant to the story. We will never promote an advertiser's product without making the relationship clear to our readers.