Due Diligence
Eleanor's Legacy's Brette McSweeney struggles with her radiators, too, and has advice for politically minded New Yorkers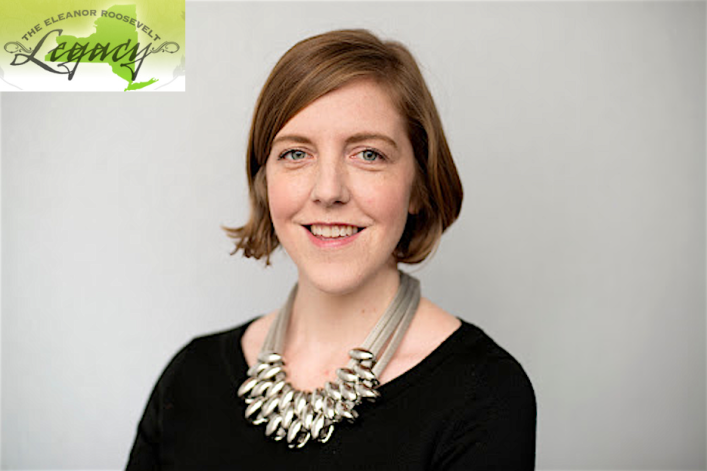 Eleanor Roosevelt once said, "The future belongs to those who believe in the beauty of their dreams." It's fitting then that the organization created in the former First Lady's legacy—hence the name, Eleanor's Legacy—aims to make true the dreams of Democratic women who feel the call to run for public office. "Eleanor's Legacy is the only organization that recruits, trains, and funds pro-choice Democratic women at the state and local level across New York State," says Brette McSweeney, the group's executive director.
We checked in with McSweeney about what she enjoys most (and least) about living in the city, and what New Yorkers—even newcomers, especially politically minded Democratic females—can do now that this year's local, state, and national races are over. "Although we had hoped that Hillary Clinton, a New York woman, would be the first woman elected to the White House, there are still victories to celebrate for New York women down the ballot," says McSweeney. "Six Democratic women were newly elected to the state Assembly, making the Assembly Democratic conference the most diverse legislative body in the country and bringing the total number of Democratic women in the Assembly to the highest level yet: 41 out of 150 members, or 27 percent." 
And there's more: Next year, New York state will celebrate the women's suffrage centennial. "From Susan B. Anthony to Shirley Chisholm, Bella Abzug, Geraldine Ferraro, and Hillary Clinton, New York women have always led the way," she says.
1. What neighborhood do you live in?
Crown Heights.
2. Is this your dream neighborhood or is there someplace else in NYC you'd prefer to settle in?
I really enjoy Crown Heights. My neighbors look out for each other and Eastern Parkway is a real jewel of the city in all seasons. The 3 train could step up its game, though.
3. Do you own or rent?
I rent.
4. How'd you find it?
I lived in Prospect Heights for 10 years and then got priced out. I knew I wanted to stay close by and so talked to a broker on my old block about what was available nearby. 
5. What's the one thing you love most about it?
The views. I live on the top floor and unlike downtown Brooklyn or Prospect Heights, we aren't crowded by the building boom.
6. If there's one thing you could change about your apartment, what would it be?
The radiators are set to tropical-hot.
7. In three words, describe the first apartment you've ever lived in.
Random roommate share.
8. Do you prefer old NYC or this NYC?
I prefer my old rent and the old monthly MetroCard rate.
9. Tell us about your favorite apartment you've ever had.
I stayed so long in Prospect Heights because we had a huge duplex in a brownstone with a landlord who governed by benign neglect and my roommates were my best friends.
10. And the worst?
Maybe the random roommate share? Not that it was the worst but it was my first NYC apartment and you have to learn by doing.
11. Name one NYC service you couldn't live without.
24-hour subways.
12. What's your favorite spot in the city?
Crossing the Manhattan Bridge on the Q or N train at sunset.
13. Which would you rather: Brooklyn brownstone or a penthouse in a shiny, new condo?
Penthouse, but only because of the luxury of building maintenance.
14. If you could live elsewhere, where would it be?
Chatham, Massachusetts. My family has gone to Chatham nearly 45 years. It has a wonderful year-round community and in the summer, there's Cape League Baseball plus the thrill of swimming while keeping one ear open for the life guard's whistle to warn you of shark sightings.
15. Any advice for a recent New York transplant?
Yes! Make a choice to be politically engaged. People think of New York as the cultural and finance capital, but there is just as vibrant a world of political and civic engagement across the city. Neighborhood associations, community boards, local Democratic clubs, these institutions are what make our big city a small town. At Eleanor's Legacy, our mission is to recruit a new generation of Democratic women leaders. If you are a qualified pro-choice Democratic woman, run for office! Now more than ever.
Brick Underground articles occasionally include the expertise of, or information about, advertising partners when relevant to the story. We will never promote an advertiser's product without making the relationship clear to our readers.