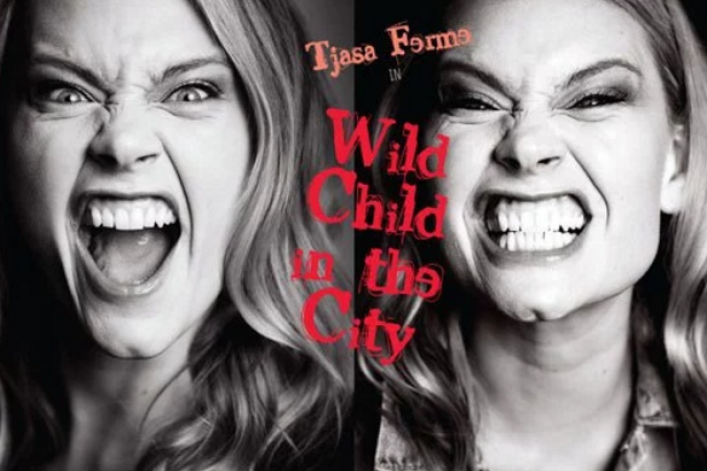 If you've lived in New York long enough, you almost certainly have a repertoire of too-strange-to-be-made-up apartment stories, ready to be deployed at a moment's notice in case of, say, an awkward lull in cocktail party chatter.
Actress Tjasa Ferme has taken the practice a step further, crafting an entire one-woman show about her rollercoaster of a real estate journey. Her recent Theater Lab show Wild Child in the City chronicles Ferme's 10 craziest experiences from her nearly a decade—in roughly 25 apartments—in New York City.
For this round of Due Diligence, we caught up with the Slovenian actress about the time she lived in a Chelsea SRO, the charms of Hell's Kitchen, and the days when you could rent in Astoria for $600/month:
1. What neighborhood do you live in?
Hell's Kitchen, literally and sometimes also figuratively. 
2. Is this your dream neighborhood or is there someplace else in NYC you'd prefer to settle in?
I'd say the West Village would be  "ideal," or  just idealistic—and next door to Bjork! I also believe the Upper West Side is a sweet spot in the city; steps away from Central Park, where I run every day. It has that neighborhood feeling, is oh-so-beautiful, quiet, green, and residential. But then you step onto Columbus Avenue or Broadway and it's impossible to decide which restaurant or bar to go to, because it's so lively and hip and just plain exciting!!
3. Do you own or rent?
Rent.
4. How'd you find it?
Friends, always friends.
5. What's the one thing you love most about it?
Everything is nearby! I can walk two minutes to get a fresh zucchini or a new Sephora sample!
6. If there's one thing you could change about your apartment, what would it be?
Thicker windows! I feel like I sleep on the street. It's so damn loud! 
7. In three words, describe the first apartment you've ever lived in.
It had a mouse. (That's four, sorry.)
8. Do you prefer old NYC or this NYC?
I've only been here nine years, and the only major difference—except for all the gentrification and increased safety and security on the streets at night (or is this just an illusion?)—are the RENT prices. The market has gone nuts. I remember when actors only started thinking about Astoria and beautiful huge rooms were going for $600/month. That's all gone now. You're looking at $1,000, $1,200/month for a room in Astoria! So yeah I think I prefer the "old" New York.
9. Tell us about your favorite apartment you've ever had.
It was a beautiful brownstone in Park Slope where I had my own "suite." It lasted only a few months, but it was a gorgeous setup with a garden, patio, and a library. Yes, I still day dream about it, and I'm pretty sure I still have the keys!
10. And the worst?
A single room occupancy in Chelsea run by slumlords without any cooking equipment and only communal bathrooms. It was unkempt and smelly. Everybody that lived there smoked, and I strongly believe that​ place used to be a hospice. You could also hear mice screeching in the walls. More about this nightmare and a guy who broke into my apartment pretending to be my boyfriend are addressed in my show Wild Child In The City.
11. Name one NYC service you couldn't live without.
The subway, transportation. Moving around swiftly is everything! 
12. What's your favorite spot in the city?
I have so many! I love Central Park, but then the nightlife in the East Village, and also love Williamsburg for graffiti. It feels so European!
13. Which would you rather: Brooklyn brownstone or a penthouse in a shiny, new condo?
 The latter. I still prefer the utility of being right in the center of it all, in the eye of the storm so to speak.
14. If you could live elsewhere, where would it be?
 London or Amsterdam with a weekend house on the Italian coast.
15. Any advice for a recent New York transplant?
You can't control it, so don't even try! It's a wild animal, just get ready for the ride and let go. The beauty is how many beautiful, meaningful connections you can make at every step of the journey! 
Brick Underground articles occasionally include the expertise of, or information about, advertising partners when relevant to the story. We will never promote an advertiser's product without making the relationship clear to our readers.