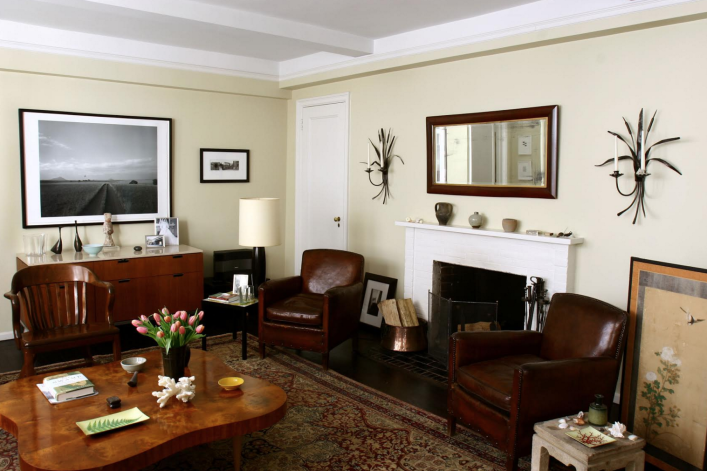 It's an art that seems as lost in 21st century Manhattan as the genteel lifestyle it catered to:  building and designing comfortable, stylish apartments for individuals of modest means.  
When that idea was currency a century ago, no one did it better than two brothers, Alex and Leo Bing. Prolific and prescient for hiring top prewar architects like Emery Roth and Robert T. Lyons, they took the appeal of successful high-end buildings like The Alden on Central Park West and the Gramercy Park Hotel—both designed by Emery Roth and celebrated for their solid construction, pleasant room layouts, and decorative exteriors—and applied it to studios and one-bedrooms whose current owners feel like they won some kind of housing lottery. They rave about the fireplaces, spacious kitchens, roomy closets, light, air and general sense of well-being designed into relatively small spaces.
Living gracefully
Stephan Jaklitsch, founding principal of Jaklitsch Gardner Architects, lives in a one-bedroom at 2 Horatio Street, one of five properties in the West Village developed by Bing & Bing in the early 1930s. His unit has hardwood floors, a brick fireplace, large closets, and ceilings whose beams were left exposed to add the sensation of height. The floorplan is typical Bing & Bing. "The rooms are thoughtfully laid out with a great deal of consideration for light and air that goes beyond utilitarian," says Jaklitsch, whose firm has designed contemporary residences as well as commercial projects like the flagship store and office building in Tokyo for designer Marc Jacobs. "There is a graciousness and level of intelligence to it that makes it relevant to how we live today." 
Donald Albrecht, curator of Architecture and Design for the Museum of the City of New York, lives in Southgate, a five-building Bing & Bing complex in the East 50s that noted architect Philip Johnson once called home. In what he calls an "elegant but functional" one-bedroom, a foyer can function as a dining area and the kitchen is large enough to accommodate a home office. 
He notes how layouts in Bing & Bing buildings create very defined rooms, distinct from each other and often divided by strategically placed hallways. "The apartments seem larger because of these architectural tricks," Albrecht says. "They were very good at dividing the public and private." These characteristics aren't necessarily unique to Bing & Bing, whose strength was in bringing the notion to mid-range buildings.
Rosario Candela, another acclaimed architect of that era, Harvey Wiley Corbett, and William Lawrence Bottomley (who built the beloved River House) all did the same thing during this prewar period. It remains a big reason their apartments retain their appeal.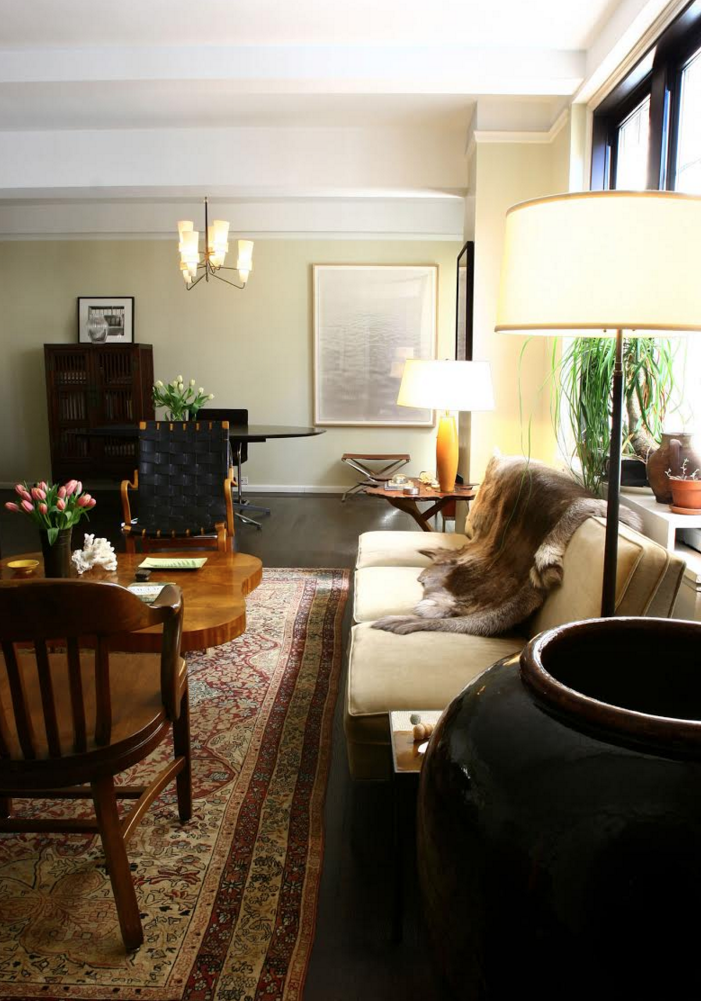 Making apartments that were elegant, efficient and profitable for all involved was one of the cornerstones of the relationship between the Bings and Emery Roth. In his book, Skyscraper Dreams (published by Little Brown in 1991), author Tom Schachtman wrote that while the exteriors of Roth's buildings were highly decorative, "his specialty was floorplans and interior layouts that maximized the builder's monetary return for square footage."
Amenities like dressing rooms and fireplaces were marketing tools geared to the target audience accustomed to such things, "the sons and daughters of wealthier residents of Park Avenue and Fifth Avenue," according to one real estate executive who lives in Eastgate.
Different but similar 
The exteriors of the buildings often featured Art Deco details, but expressed differently in each, which was not exclusive to their buildings. According to Jaklitsch, 299 West 12th Street seems to have Venetian/Gothic flourishes in arched stone window frames, while 2 Horatio Street has terracotta detailing that the architect calls Aztec Deco—differences that reflect the era in which they were designed. Deco Eclecticism reigned at the time, influenced by what was happening in the world at the time, he says; other influences included Egypt and the discovery of King Tut's tomb; machines, as in the Chrysler building's roofline hood ornaments, and the like. 
"Each had a theme," he says. "It was an eclectic time in architecture when designers were influenced by all kinds of design from around the world but were trying to make it contemporary."
Buildings in Bing & Bing complexes like Southgate and Eastgate shared architectural themes yet each structure in the group was somehow unique. "You get a sense that they are all part of a family—linked but not cookie cutter," says Albrecht. "Lobbies and doorways that are similar but different suggest a unity but make each building individual."
Bing & Bing's more modest residential hotels and apartment buildings with only studios and one-bedrooms were part of a body of work that included roughly three dozen projects between 1906 and 1921. Many were the height of luxury, like 1000 Park Avenue where two carved limestone figures in Medieval garb on the façade are said to be images of Alex and Leo Bing. Others included multiple Park Avenue addresses: 565, 970, 993, and 1009—built at a time when the avenue was transitioning from "a wide boulevard of middle-class five- and six-story apartment buildings to one of mansions and tall luxury buildings," according to Christopher Gray (writing in the New York Times).
Innovating with the times
Shifts in zoning regulations at the time allowed Bing & Bing  to innovate. At 903 Park Avenue, for example, additional fireproofing allowed them to go far above the 12-story height that was becoming the norm to 17 stories, creating in 1912 what was billed as the  "world's tallest apartment house."
Made with millionaires in mind, it featured full-floor layouts with as many as 18 rooms, circular entry halls, servants rooms, marble baseboards and, as an added fireproofing measure, bronze window frames throughout. Designed by Robert T. Lyons and Warren & Wetmore, the latter known for his designs of exclusive clubs and the co-design of Grand Central Terminal, the apartments are believed to be the first actually designed to be combined at the whim of a wealthy owner. 
Modern engineering makes it possible to combine apartments under almost any circumstances, but owners of Bing & Bing properties usually want to stay put, according to R.A. Sassone, associate broker with the Corcoran Group who has sold more than 100 Bing & Bing properties in Manhattan. "The opportunity to expand is irresistable and very often they are willing to pay more than market value, and they do so knowing that the value of the two together will be disproportionately high," says Sassone.  In Bing & Bing buildings in the Willage, four of which are highly desirable condos, combining of mid-sized spaces is even more attractive. "If you're talking original floor plans of 1,400 square feet, and expanding to 2,300 feet, suddenly you not only have a great property in a great building you have something of exceptional value."
New heights reached by Bing & Bing at 903 Park Avenue  cleared the path for another innovation: higher floors would command higher rental prices. The rent at higher altitudes back then: $10,000 a year for 18 rooms and five baths, according to the New York Times.
Alexander and Leo Bing were, according to Schachtman, "widely read, cultured, fastidious and intelligent young lawyers." They used their law background to assemble parcels to develop with investor, but quickly dispensed with middlemen to do their own projects. Shachtman says the heart of progressives beat under the three piece suits and high collars. This was particularly true of Alex, who retired from Bing & Bing in 1921 to devote himself to public service and affordable housing.
Under the aegis of the City Housing Corporation which he formed, he built Sunnyside Gardens in Queens.  In 1928 he built Radburn, in Fair Lawn, New Jersey, one of the most successful experiments in community planning ever built by a private developer. 
Bing & Bing managed the family properties until the 1980s when many were sold to become co-ops. Most notable was a package of 29 properties sold in 1985 to Martin J. Raynes, a real estate entrepreneur. It included Southgate, Eastgate and 1000 Park Avenue among others. There were 1,877 apartments in total for a sale price in excess of $250 million.
Brick Underground articles occasionally include the expertise of, or information about, advertising partners when relevant to the story. We will never promote an advertiser's product without making the relationship clear to our readers.