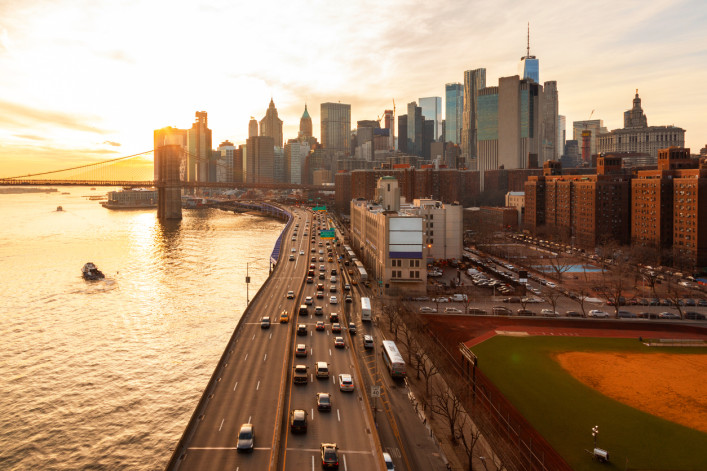 If you own a car in New York City and you're feeling a bit threatened, it's understandable. The city and state are actively implementing and developing numerous programs to reduce traffic, improve air quality, and expand ride-sharing.  As if having a car in the city wasn't already hard enough, these efforts make owning a car in New York just a little (or a lot) more difficult. 
Although the details have yet to be ironed out, congestion pricing was recently approved by the New York State legislature, and is scheduled to go into effect in 2021. Cars entering Manhattan below 60th Street will pay a surcharge; how much it will be and how it will be collected is to-be-determined.)
Additionally, the success of the new 14th Street busway, which bans cars from the major crosstown artery, has prompted City Council Speaker Corey Johnson to support similar restrictions along 34th and 42nd streets. (Ride time along the busway has decreased.) 
Meanwhile, it's harder to find street parking and spaces in municipal lots; spaces are being allocated for an ever-expanding network of Citibikes and a NYC Car Share pilot program.
The new stance against cars
Sarah Kaufman, associate director of the NYU Rudin Center for Transportation, warns that if you're a car owner, the situation is only going to get worse.
"On-street parking is not going to be around forever," she says, noting that cars owned by individuals are stationary for 95 percent of the day. "That's not a great use of public space. There's a movement in virtually every major city to reduce on-street parking." And, she adds, some of the spots that will remain will be subject to dynamic pricing, which charges higher rates to encourage turnover in high-traffic areas, such as near schools. 
All of which is to say, it's only going to get more expensive and more of a hassle to own a car in New York City. 
The silver lining? It's not annoying and expensive in all parts of New York City. It's easier to own a car in some parts of the city than others, due to a combination of better on-street parking, lower density, the presence of houses with driveways and garages, and/or a higher number of parking garages. 
Brick Underground took into account these variables when determining the best neighborhoods for car owners in two of the city's most car-packed boroughs: Manhattan and Brooklyn. (In addition to consulting with Kaufman, we also checked in with some New York City real estate professionals, and considered how easy it was to get out of the city via car from any given area.) 
One thing that makes having a car significantly easier in New York is a permanent, dedicated place to park it, and some people have it really good, with a spot right in their building. If you're in the market to move, whether you're buying or renting, you can filter your online search results to include only listings that have a parking space or garage. (Naturally, your choices will increase as your price point does.) 
There's no bombshell here; we're not going to tell you that it's actually really easy to own a car in the West Village. Still, if you can't part with your car, you should consider where it might be a bit easier to park it. 
Here are our picks for the best neighborhoods for car owners in Manhattan and Brooklyn. They are not ranked, because no one metric determined selection.
Manhattan
Roosevelt Island 
No, it's not on the island of Manhattan, but Roosevelt Island is technically part of the borough, and it's car friendly for a few reasons. Just one bridge, connected to Queens, gets cars on and off the island, so mass transit tends to be a more efficient way to get around; there is also a garage that serves residents, which in turn opens up street parking. A lack of bustling commercial activity on the island also contributes to the car-friendly quotient. 
Central Harlem/West Harlem 
Central and West Harlem offer a powerful combination of parking garages (there are 16 in the area), good transit access, and less commercial activity than areas further south in Manhattan. Also the area has the added plus of being well-situated to get out of town via the New York State Thruway, the New Jersey Turnpike, the Henry Hudson Parkway, and the Palisades Interstate Parkway. 
Stuyvesant Town 
Stuy Town makes the list thanks to its less-central location (less competition for parking spots), and easy access to transit, making cars less of a necessity for most residents (so less competition for those that do). Easing car ownership further are the eight parking garages that can be found on the residential development's perimeter. 
Upper West Side 
Corcoran agent Cheryl Nielsen-Saaf names this neighborhood as relatively car-friendly, thanks to its residential nature. Indeed, it's one of the areas of the city with the most public parking garages; we counted 16. And while there are of course lots of businesses on the Upper West Side, the many residential side streets offer street parking opportunities not available in congested Midtown. 
Morningside Heights 
Yet another northwestern spot where owning a car may be slightly easier, the relatively small Morningside Heights neighborhood has an impressive six parking garages. The ample green space of Riverside and Morningside Park and Columbia University's footprint help reduce population density, likely tempering competition for on-street parking. It also gets points for its proximity to the Henry Hudson Parkway, I-95, and the George Washington Bridge to aid getting out of town. 
Go local. Get expert advice on the local housing market, commutes, community vibe and more from a Corcoran agent who specializes in your target 'hood.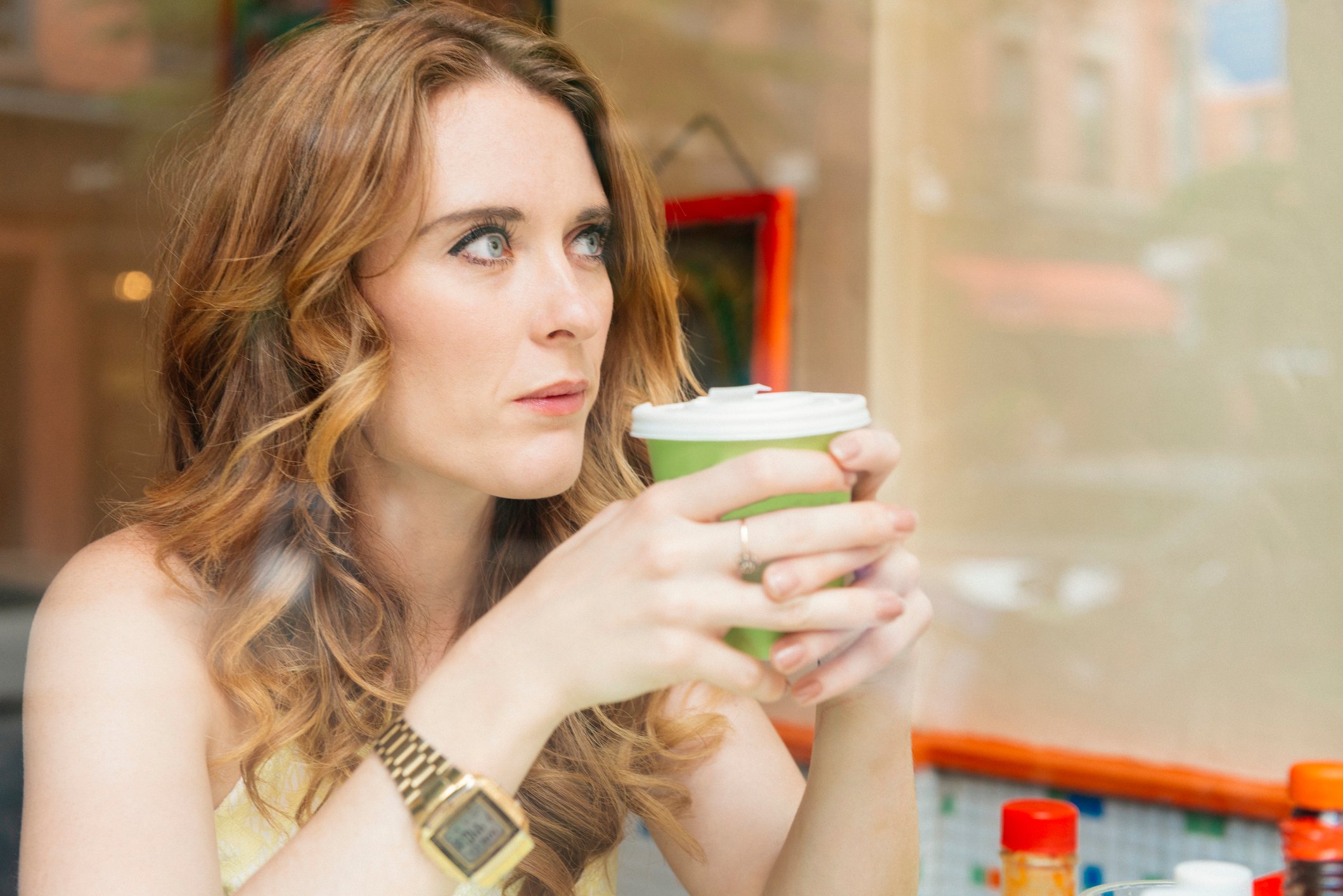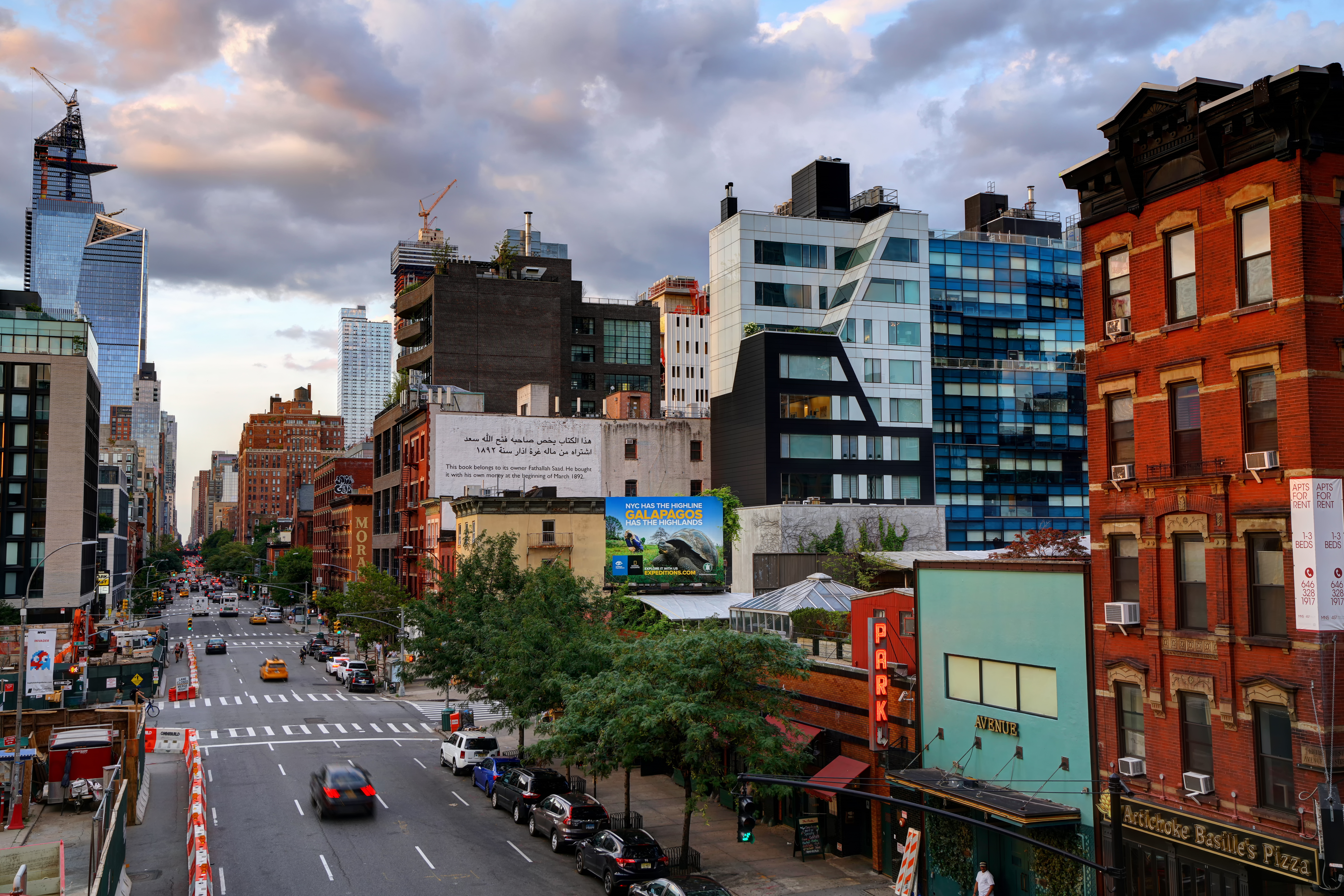 Connect with your Corcoran neighborhood guide today.
Brooklyn
Dyker Heights/Bath Beach/Bensonhurst/Mapleton 
This swath of neighborhoods in south Brooklyn accommodates cars better than others in the borough for a variety of reasons. The many suburban-like houses here have their own driveways and/or garages, and single-family houses help keep population density low. These factors helped them claim the top four spots in our list of the Brooklyn areas with the best on-street parking. Getting out of town is aided by the nearby I-278, Belt Parkway, and Verrazzano-Narrows Bridge. 
Bedford Stuyvesant
Bed-Stuy also placed on our top Brooklyn neighborhoods for on-street parking, with good transit option for residents reducing the need for a car, and lower car-ownership rates. Further easing the parking burden is a healthy number of parking garages—we found seven. 
Windsor Terrace 
While Windsor Terrace doesn't have much in terms of parking garages (we only found one), the combination of residential streets populated by single- and two-family houses and the green spaces of Greenwood Cemetery and Prospect Park keep population density down, and competition for parking spots low. Additionally, some houses in the neighborhood do have driveways and garages. 
Ditmas Park
"Parking in obviously easier in Ditmas Park," says Corcoran agent Judith Lief, referring to the suburban-looking south Brooklyn neighborhood with blocks of large Victorian houses and front yards. "People have driveways and garages, the streets are wide." If, for some reason, you can't find a spot on the street there are four parking garages in the neighborhood to help. 
Red Hook 
Nielsen-Saaf singles out Red Hook as a neighborhood where it may be easier to own a car. (She's not only marketed houses with their own driveways and garages in the neighborhood, she was able to find parking with ease when showing them to clients.) Its isolation certainly contributes to that, while also making owning some kind of transportation pretty much a necessity. Low-rise housing in the area helps keep density low, as does significant warehouse and industrial space.
Brick Underground articles occasionally include the expertise of, or information about, advertising partners when relevant to the story. We will never promote an advertiser's product without making the relationship clear to our readers.