Ask a Co-op & Condo Lawyer
I'm concerned that a planned new development next to my building doesn't comply with the neighborhood's zoning rules. How do I challenge it?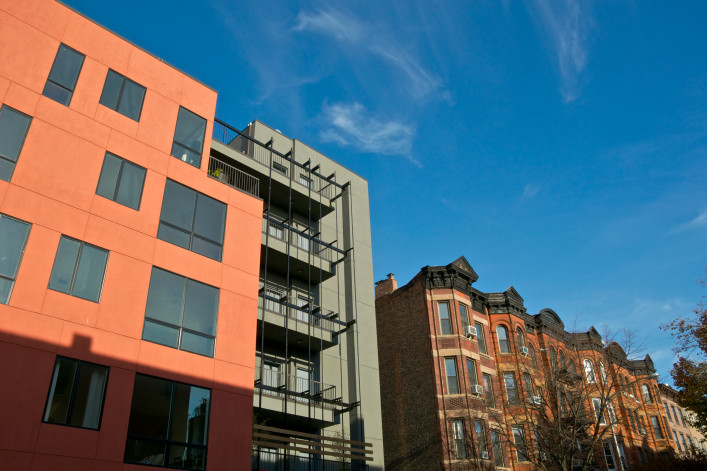 I'm concerned that a planned new development next to my building doesn't comply with the neighborhood's zoning rules. How do I challenge it?

"In applying for a variance—the term used to describe a change in the existing zoning of a building in NYC—there's a process to follow, called the Uniform Land Use Review Procedure or ULURP. It requires public hearings before the local community board and review by the City Planning Commission and City Council," says Steve Wagner, a partner at the Manhattan law firm Wagner, Berkow & Brandt who represents co-op and condo owners and their boards and also deals with construction litigation. 
The variance approval process can take many months and there's no assurance it will be granted. Wagner points out there are often negotiations with the city over the number of affordable housing units developers must provide and agencies may be required to submit reports on the project's environmental impact. 
"To oppose a variance application, you will need to have a qualified and specialized architect or attorney review and evaluate the plans and the other documents submitted, such as the environmental analysis required in a ULURP," Wagner says.  
Variance applications that don't match the building plans
"Sometimes an application for a variance or a special permit doesn't conform with the plans that are being submitted," Wagner says. (A special permit is another way of getting approvals for certain uses of a new development.)
"If the plans are approved, an attorney may be able to help challenge the decisions. To win, you have to show the approval was illegal or 'arbitrary and capricious,' but sometimes even making the argument and commencing a lawsuit will be sufficient to slow or stop the development."
Wagner says a lender might not want to go forward with the development until these questions have been resolved. 
"Banks can get nervous and claim the lawsuit is a change of circumstances which allows the lender not to fund the loan," says Wagner who has obtained injunctions on a planned construction. "The developer was allowed to go through with the project but we obtained a temporary restraining order and the bank got nervous, refused the funding, and the developer went bankrupt," he says. 
Lot-line window issues
A frequent concern for residents of buildings adjacent to a new development is that their lot line windows will be blocked.
"The city does not consider lot line windows when determining the minimum requirement for air and light for habitable rooms in an apartment and there is no legal recourse if your next-door neighbor wants to build immediately adjacent to your property without a variance and within all 'as of right' legal requirements," says Wagner.
That said, some buildings with low-rise neighbors may have already negotiated some protections with an air and light easement, an agreement that allows you to have your windows there. Uncovering this paperwork will prevent the new construction from blocking them up. 
In the absence of an existing easement, it may be possible to negotiate alternatives to having your windows blocked. 
"You can hire an architect to study other possible configurations for the development site," Wagner says. "If the site is able to have more than one configuration, you might want to see if the developer will move the new structure away from the windows, so it doesn't block light and air."
As leverage, it's possible a developer might be trying to acquire additional development rights to build an even bigger building and they may need your adjacent building to allow them to acquire those rights. 
"This gives you an opportunity to negotiate with them or even agree to sell them some development rights if they will agree to move the building further away from your building," Wagner says. 
This will require the professional help of an architect, engineer, or attorney to determine what development rights are available to you and how they can be used to your advantage. 
"Each one of these cases has a life of its own. They are complicated projects and there are often neighborhood groups that will support efforts to limit or prevent development and you may be able to engage them in the project," says Wagner. 
Protecting your building during construction
If you are concerned about damage to your building during construction, your first step will be negotiating an access agreement with your neighbor. With the proper legal representation, you can create an agreement to cover every aspect of the forthcoming project to protect your building from damage and identify ways in which disputes can be settled. 
New York City real estate attorney Steven Wagner is a founding partner of Wagner, Berkow, & Brandt, with more than 30 years of experience representing co-ops, condos, as well as individual owners and shareholders. To submit a question for this column, click here. To arrange a free 15-minute telephone consultation, send Steve an email or call 646-780-7272. 
Brick Underground articles occasionally include the expertise of, or information about, advertising partners when relevant to the story. We will never promote an advertiser's product without making the relationship clear to our readers.