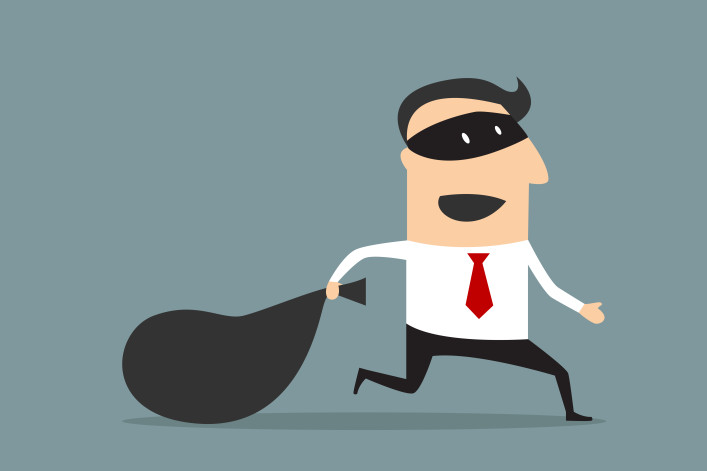 'Tis the season for Airbnb rentals, and while most are uneventful, some make the headlines — as was the case with one New York City couple who rented out their apartment on the Lower East Side via Airbnb in July and say they returned to find $5,000 worth of their property stolen. 
The guest ran off with a Louis Vuitton purse, an Xbox, hair straightener, an iPad, and some clothing, according to DNA Info, who first reported the incident. An Airbnb spokesperson told the site that the company is working with the victims under its host protection insurance, which guarantees protection for up to $1 million in damages. 
And that's a good thing since it's highly unlikely that even if the hosts have insurance that'll cover the stolen goods. "The insurance companies are just starting to deal with the sharing economy," says Jeff Schneider of Gotham Brokerage (fyi, a Brick Underground sponsor). "As far as I can see, no company is knowingly providing coverage for short-term rentals like those through Airbnb—legal or not. Short-term rentals typically void your insurance."
But Airbnb assures us that situations like these are extremely rare, thanks in part to "sophisticated technologies and behavioral analysis techniques to help prevent potentially troublesome hosts or guests from utilizing the platform in the first place,"  Airbnb spokesman Nick Shapiro told Brick Underground.
The company also claims that they run U.S. residents' information through several public databases to check that they don't have "certain felony convictions, sex offender registrations, or significant misdemeanors. And that's done "before a guest can request to book, and ... for all U.S. hosts and guests," says Shapiro. Asked for more details (we'd never known this before), Shapiro explained: "There are state and county criminal record databases, the OFAC list and the national sex offender registry. We check the host and guests information against those lists."
Shapiro also mentions that hosts can require their guests provide a government ID, "and we created a program called Verified ID, which connects a person's offline identification (a driver's license or passport) with another online profile to their Airbnb account, such as Facebook, Google or their LinkedIn account," he says. And, finally, hosts are encouraged to get in touch with guests before the stay.
Shapiro also offers these tips to hosts to avoid situatons like the one on the Lower East Side: 
1. Read the reviews. Airbnb's review system provides in-depth information about guests, graded across four criteria: cleanliness, communication, observance of house rules and overall experience. Hosts can only leave a review of a guest after the guest has actually stayed there. 
2. Only book and get paid through their platform. When communicating with prospective guests, hosts are advised to use our messaging platform. And when paying for a trip, guests book it directly through Airbnb only. 
3. Get to know your guest. Read their profile thoroughly to learn more about them, including where they went to school, where they work, and what languages they speak, says Shapiro.
4. Be careful about personal belongings. The company advises hosts to "lock up or remove personal documents and to put their mail on hold."
And just to remind you, it is illegal to rent out your apartment for less than 30 days. So make sure you're following the rules too ... as the penalties may be getting bigger.
Brick Underground articles occasionally include the expertise of, or information about, advertising partners when relevant to the story. We will never promote an advertiser's product without making the relationship clear to our readers.