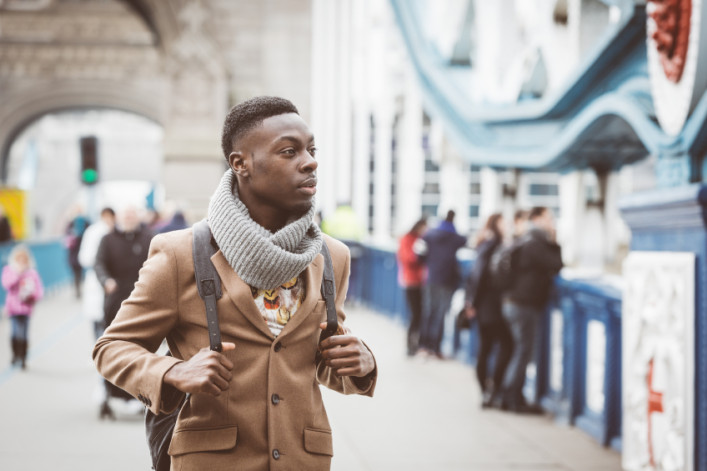 Despite the fact that it's frustratingly cold again for spring, summer vacation season is only a couple of months away. And you may very well have Airbnb-ing—or VRBO-ing or HomeAway-ing, or some other form of subletting—on the agenda.
You've probably heard some rather unfortunate stories surrounding Airbnb over the years (one story about a 19-year-old who was sexually assaulted by a host in Madrid comes to mind). But many experiences are perfectly pleasant, reminds the service. "Over 80 million people have stayed on Airbnb and problems for hosts and guests are extremely rare," says Airbnb spokesman Nick Shapiro.(We ourselves have used it happily everywhere from Tuscany to Tel Aviv, though we have heard of horror stories, too, usually involving cleanliness and the like.) 
Nonetheless, it's better to be safe than sorry. Behold, nine ways to stay safe when traveling, Airbnbing, or doing any other kind of subletting this summer. (Note: Airbnb offers some tips directly on their website).
If you're traveling abroad, take the contact information of the local U.S. consulate with you. Should something happen and you're not quite fluent in the language, it'll be helpful to have an English-speaking base to go to, and the Consulate can work as intermediaries between you and the local police if need be.
 
If you're going overseas, make sure your phone has international service and that you know how to get in touch with the local police or emergency number. (The Federal Communications Commission—aka the FCC—has some handy numbers for some countries, and tips for finding them.)
 
​Consider travel insurance (note: Airbnb does not include it). But if you have apartment insurance, you may be able to bump it up to include your travel. "You can add off-premises theft to your policy. And if you have it, items stolen from a hotel or Airbnb will be covered, subject to the policy limits on items like jewelry," says Jeff Schneider of Gotham Brokerage (FYI: A Brick sponsor). It'll cost you about a third more, though. "Worth it if you travel a great deal with expensive clothing or sporting equipment. Not worth it for someone swiping your iPhone every few years," says Schneider.
 

Do your due diligence on the host. "

Use the tools Airbnb provides you: Before your trip, get to know your host by reading their detailed profile, look at the reviews previous guests have left about your host and communicate with them regarding your expectations and their's by using the messaging system provided through the platform," advises Shapiro. "We recommend guests use these tools to help ensure their host has a history of behavior they feel comfortable with." (If you have their name from correspondence, look up their social media accounts to see if you can get a sense of what they're like.)
 
Handle all payments through the platform only and never wire money, he says. "Airbnb protects guests by handling all payments through our secure platform. When you keep your payment and communication strictly on the Airbnb platform, payments are accurate and your account is secure. It's one of the reasons so many guests book through Airbnb. We will never ask you to pay through your email. If you receive a personal email from anyone (including an 

[email protected]

 or any other 

[email protected]

 email address) asking you to pay or accept payment off-site, immediately report it to 

[email protected]

 and end communication with the sender.
 
Airbnb hosts can fill out safety cards with important information like emergency phone numbers, locations of fire extinguishers and fire alarms, and emergency exit routes. Ask about it and familiarize yourself with it.
 
Be sure to give your friends or relatives the address of the place your'e staying at before you leave in case of emergency.
 
Research the neighborhood to make sure it feels safe and comfortable. Google Map the address so you can scope it out virtually; read up on the neighborhood; do whatever digging you can so you're informed.
 
In the aforementioned Madrid story, Airbnb admitted that they didn't do enough to help their user (or his mom when she called worried about what was happening to him). And it seems as if they've improved since then. "If you ever have an issue, Airbnb has a 250 person plus global Trust and Safety team on call 24/7 to help you and you should reach out to them whenever you want," says Shapiro. Once you book a reservation, you'll get the contact information.
Brick Underground articles occasionally include the expertise of, or information about, advertising partners when relevant to the story. We will never promote an advertiser's product without making the relationship clear to our readers.