When Amazon Prime Video recently nudged us with the "suggestion" to revisit 2001 time-travel rom-com Kate & Leopold, who were we to say no? If you don't think too hard about the century-hopping logical leaps, it holds up pretty well (and has an unexpectedly stellar supporting cast including Liev Schreiber, Natasha Lyonne, and Breckin Meyer). It's also got some especially interesting Lower Manhattan locations, including one that actually did exist in Leopold's era, the 1870s.
But first, let's back it up. Kate (Meg Ryan) is a driven market research exec who lives in a huge one-bedroom by herself in Tribeca. (Though her deadbeat brother sometimes swings by to crash, too). She's got a roomy living room (with enough space for a dining area), floor-to-ceiling bookshelves, and a reasonably-sized kitchen (we like the red cabinets):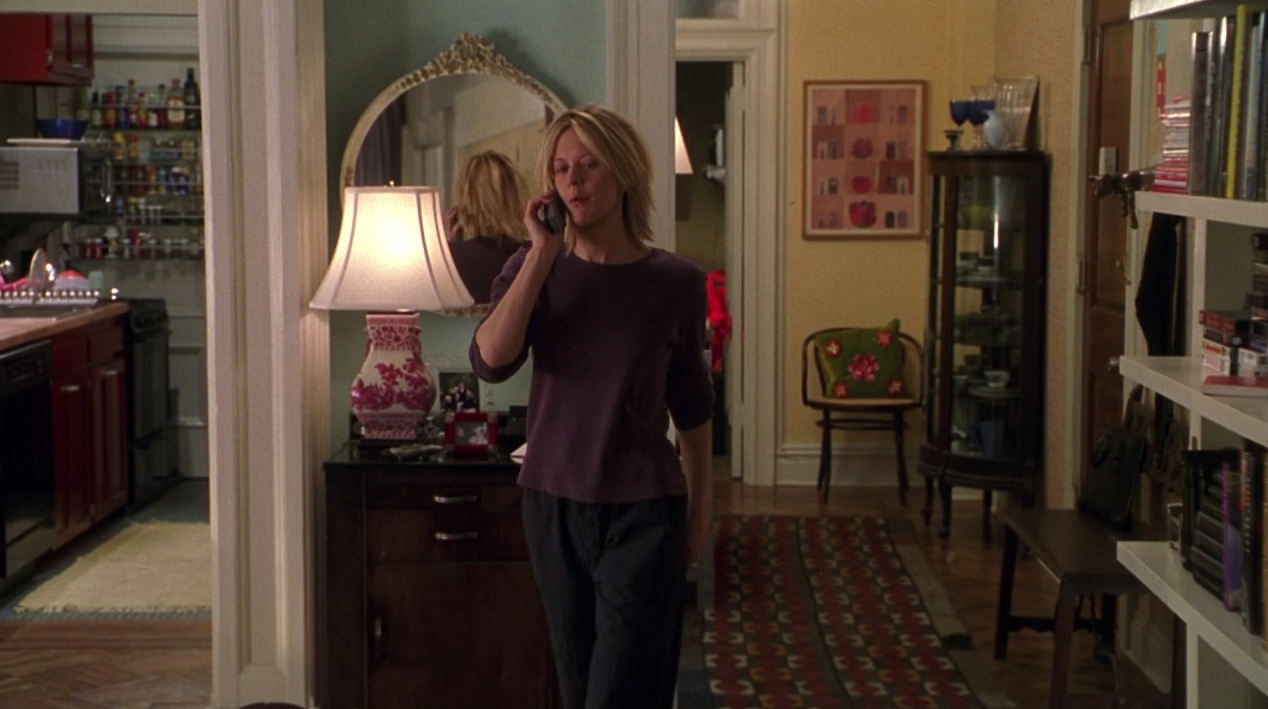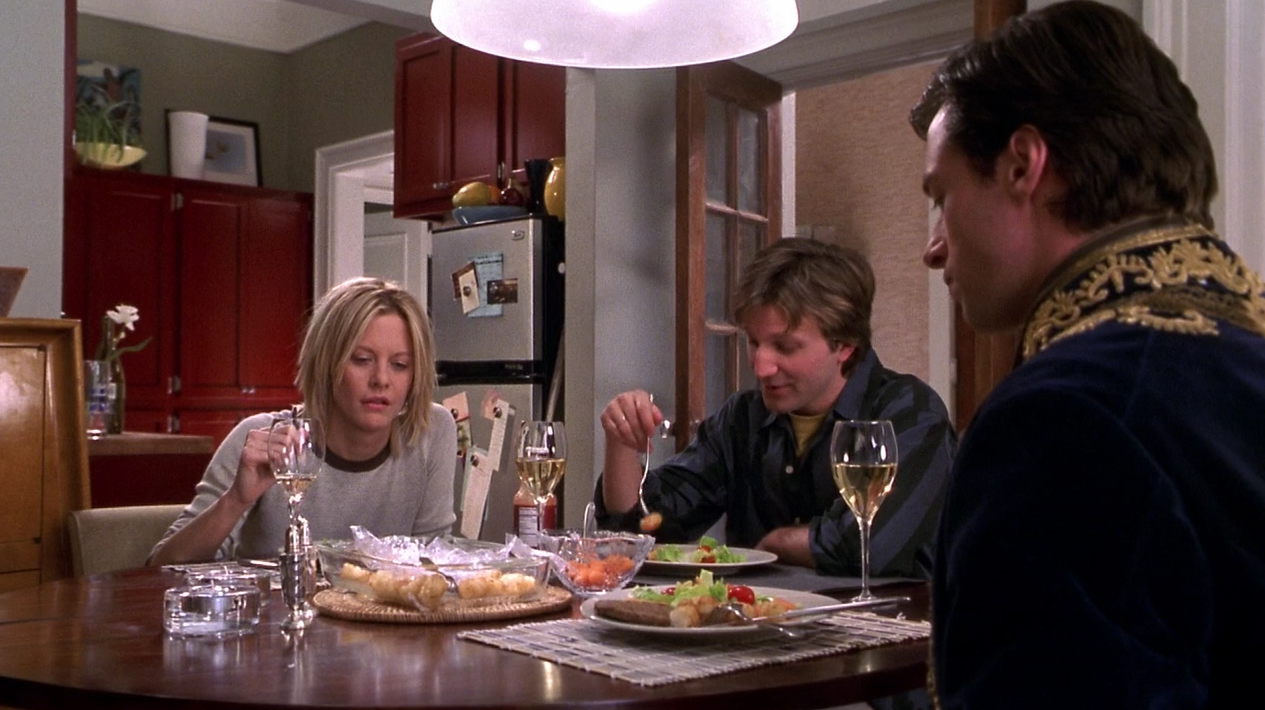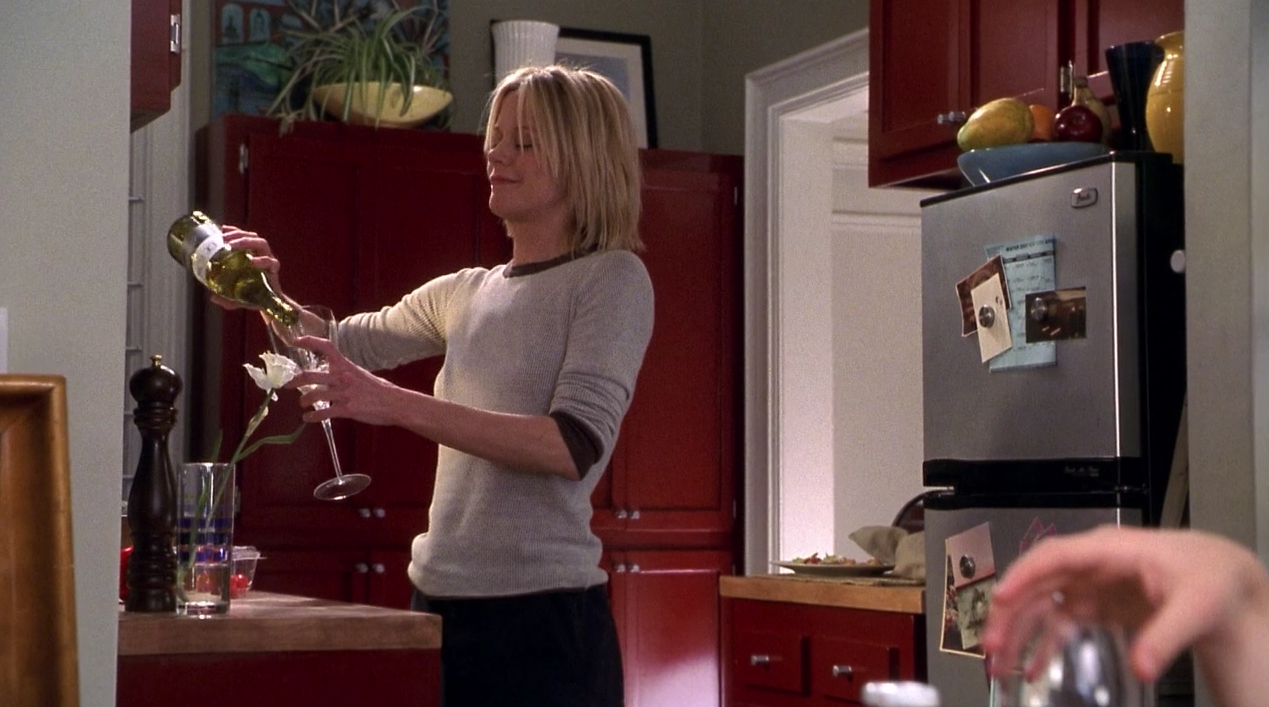 Improbably, she lives directly below her ex-boyfriend Stuart (Liev Schreiber), which sounds like a nightmare, but also leaves us with some follow-up questions about how Stuart, a hapless inventor with no day job, can afford a similarly sized apartment in the same building as Kate. Another questionable aspect of the whole setup: Their window and fire escape situation are such that Kate is able to constantly walk into Stuart's apartment through the window, unannounced: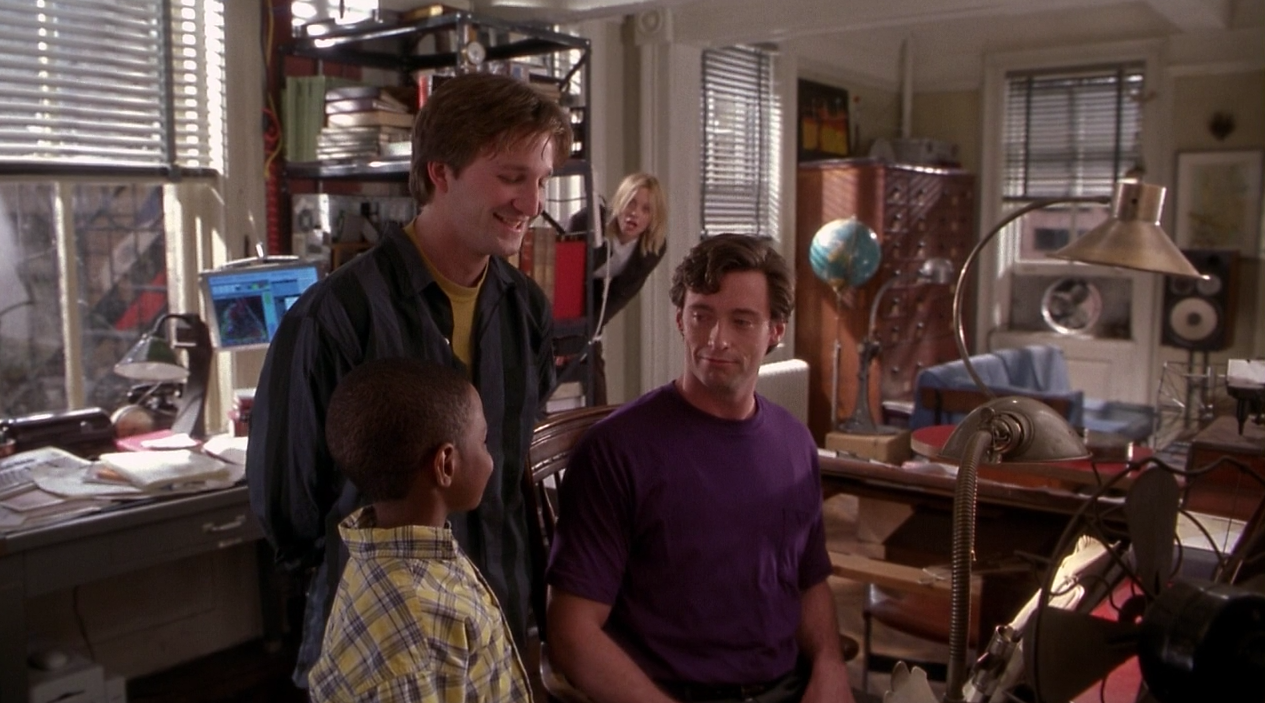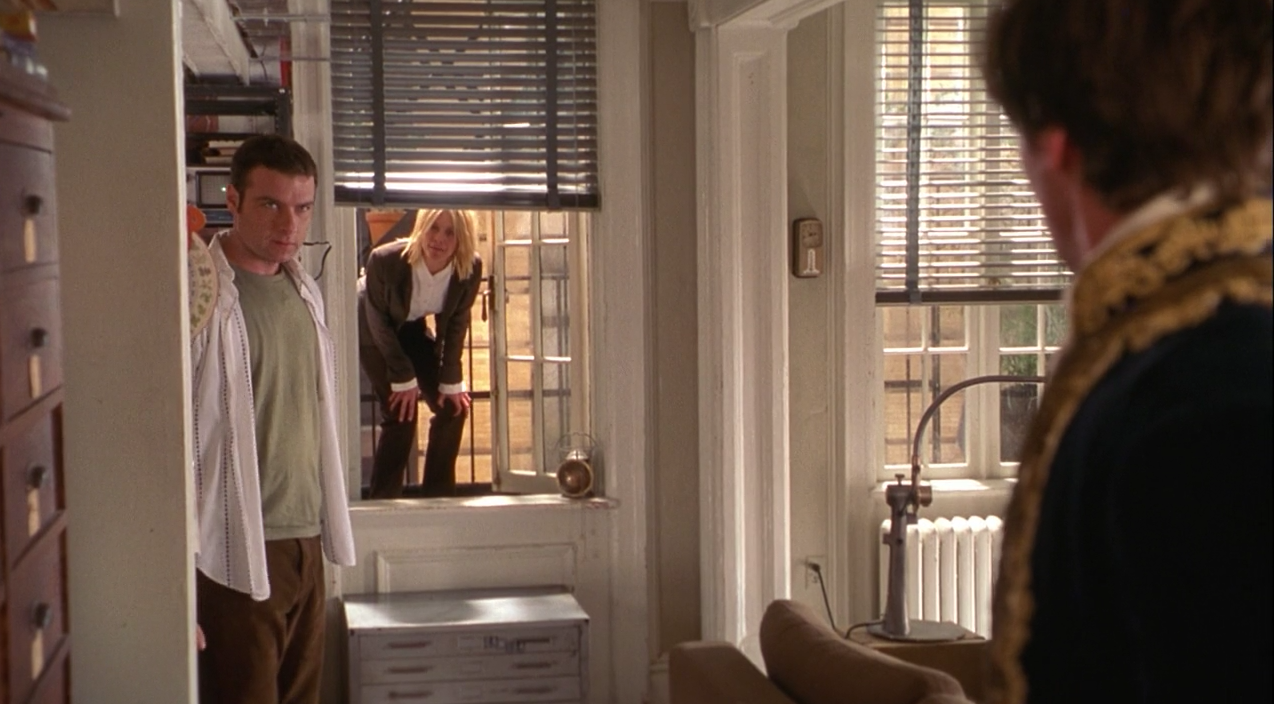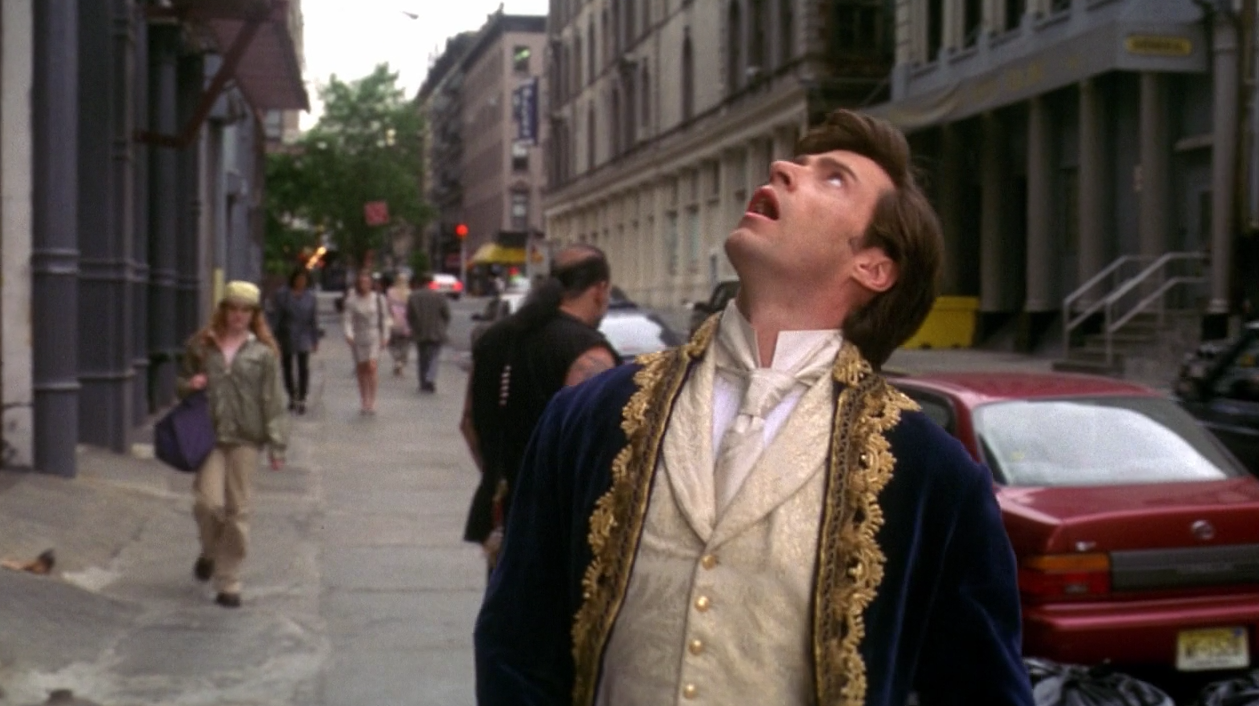 Though Kate and Stuart's apartments were reportedly filmed on sound stages, On the Set of New York notes that the exterior of their building was shot at White Street and Lafayette in Tribeca. For context, a studio near the intersection is currently asking $3,850/month, though the area would presumably have been much cheaper in 2001.
In any case, Stuart's cockamamie time travel scheme actually works, and he ends up visiting 1870s New York, and accidentally bringing back Leopold (Hugh Jackman), "the Duke of Albany," to the modern-day city. Leopold eventually strikes up a romance with Kate, at which point we learn that the building has a great rooftop space, and more troublingly, that Kate has set up a full-blown outdoor couch on her fire escape. In real life this use of a fire escape is both illegal and highly unsanitary (imagine that couch after a rainy day, or a visit from a few pigeons...), but it makes for a sweet scene: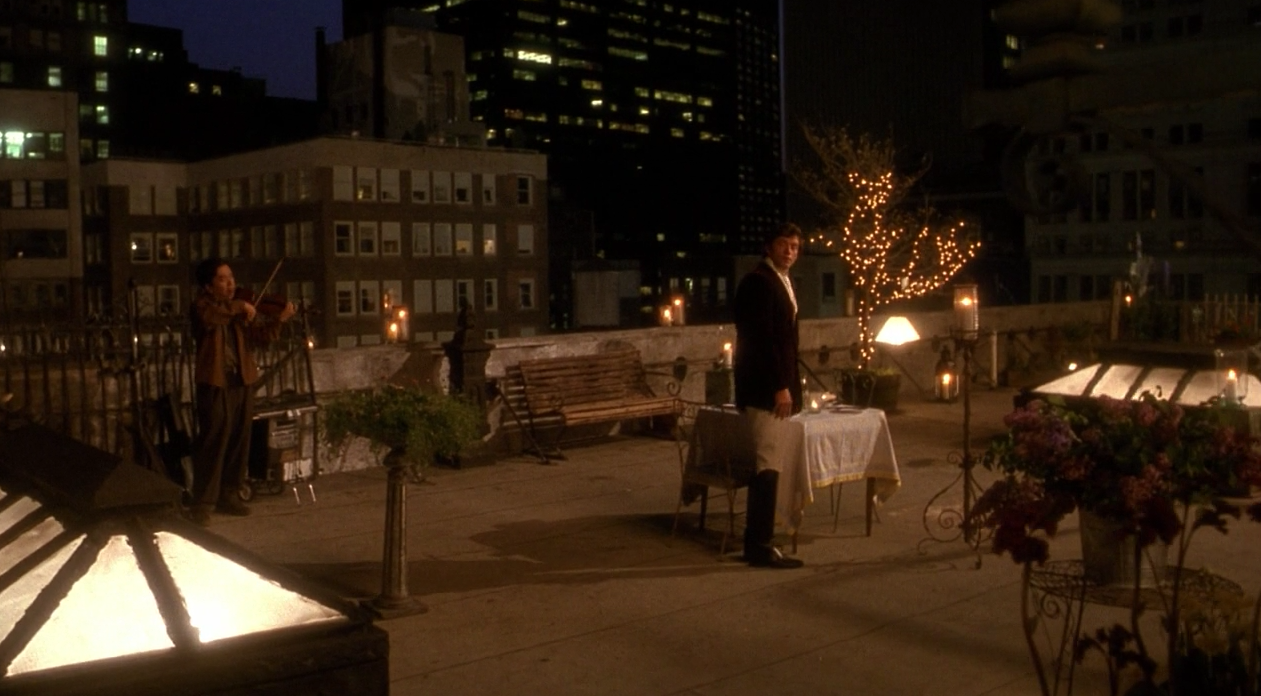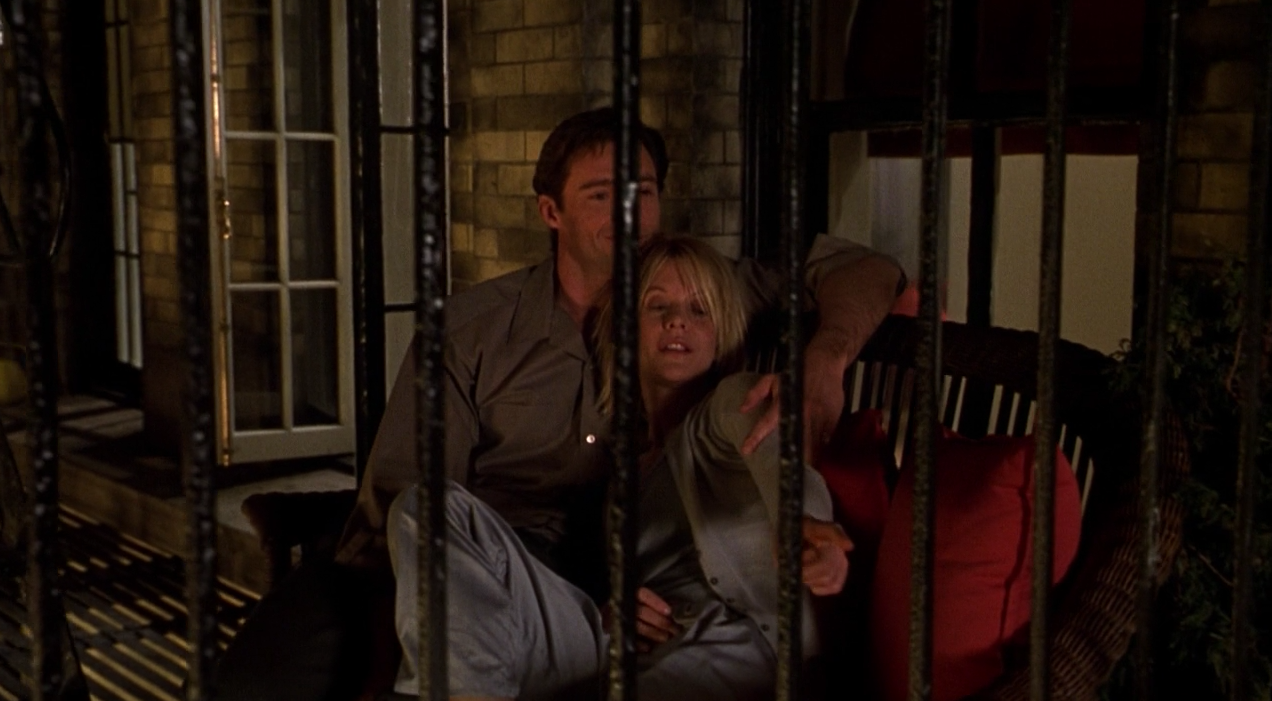 As for Leopold's house (pictured up top), we first see it during a party back in his era, and later, he finds the same house on a walk through Lower Manhattan with Kate: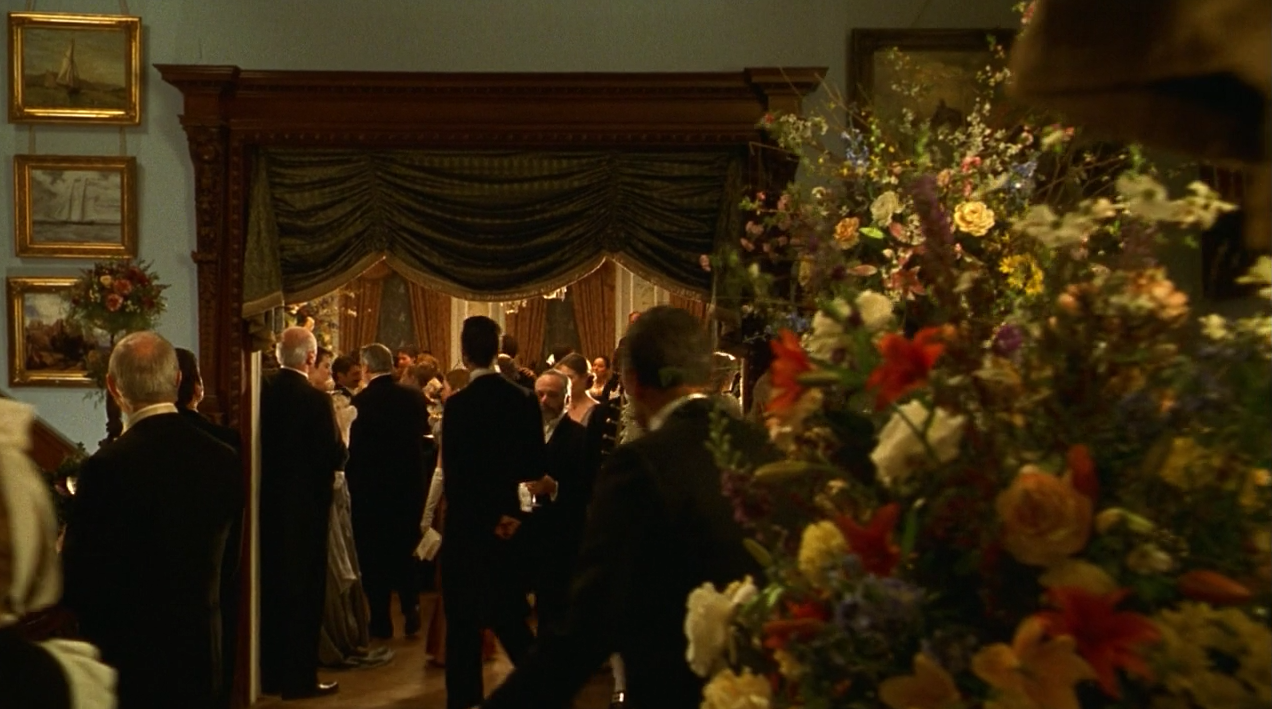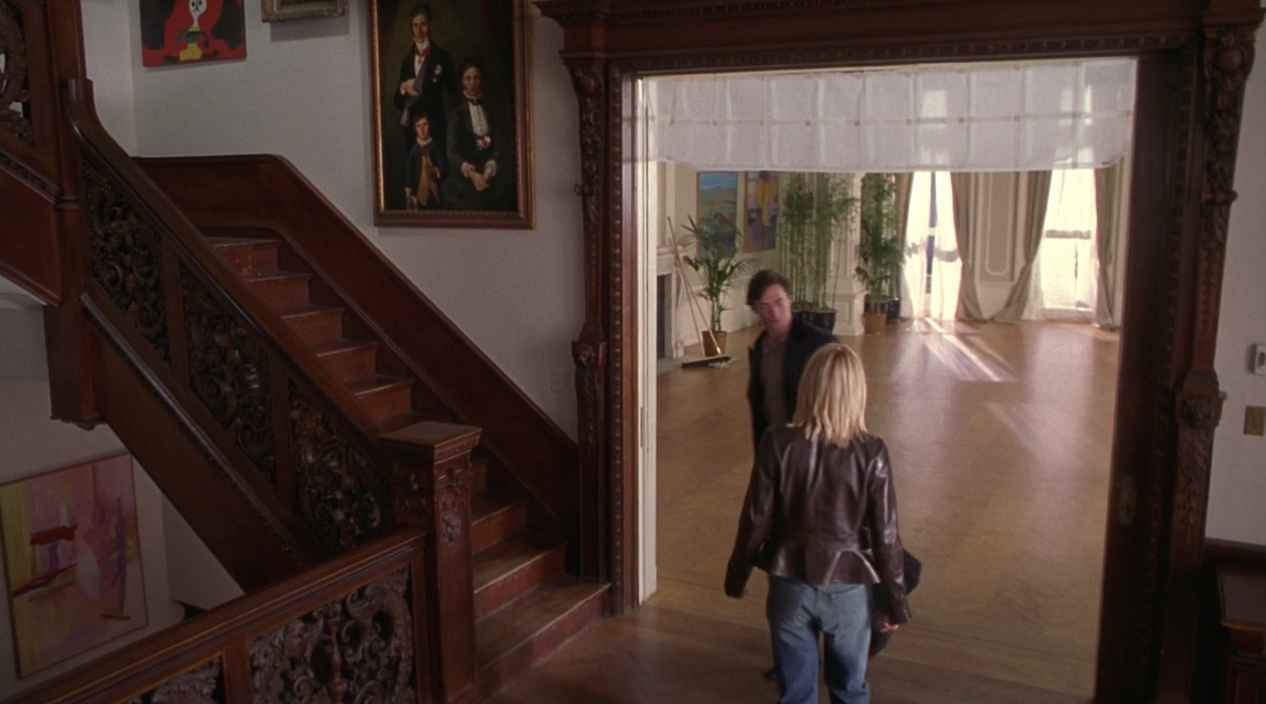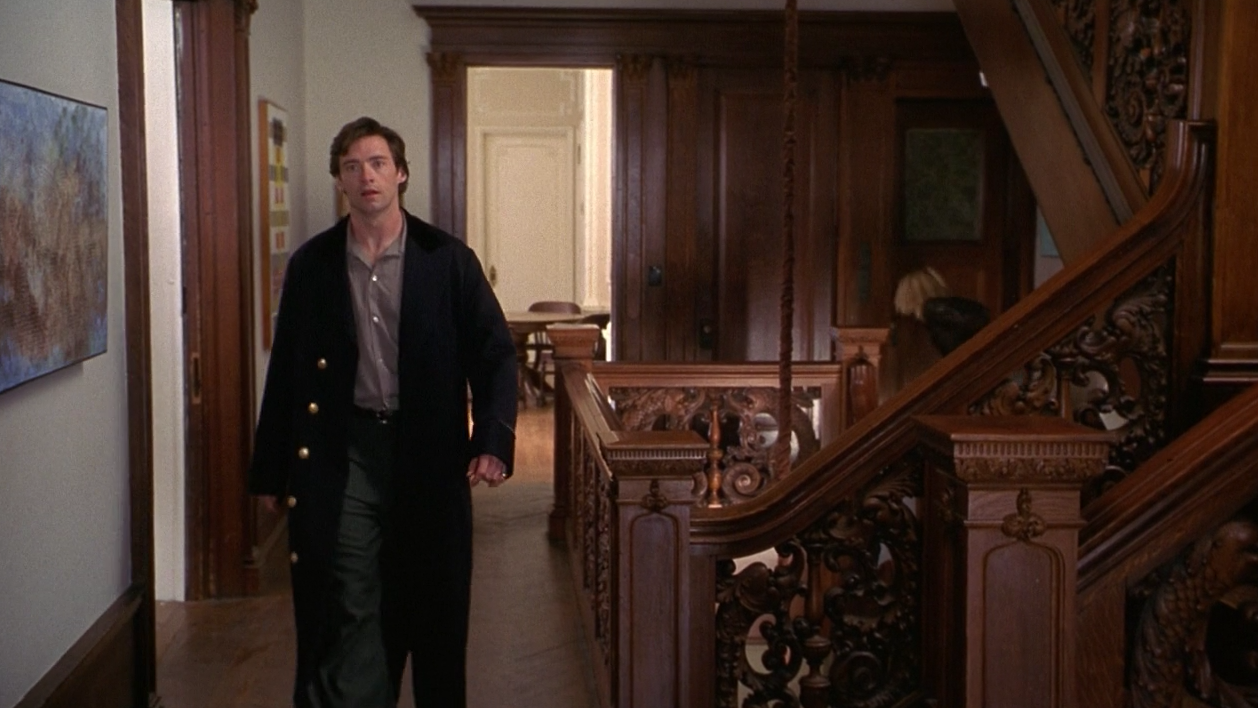 Though it was never used as a private residence, the house itself is very real: It was shot at 1 Hanover Square, a landmarked 1850s building that formerly housed a bank and the New York Cotton Exchange, but has played host to India House, a private club, since 1914. If the choice is between shacking up here or staying in apartment directly below her ex-boyfriend, we can start to see why—spoiler alert!—Kate eventually opts to travel back in time with Leo instead of staying in her modern-day setup.