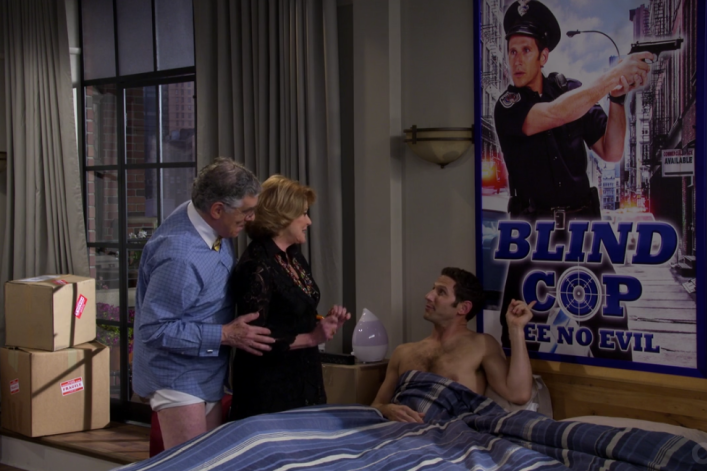 In CBS's new sitcom "9JKL," members of the same family live in three adjacent apartments in New York City. The premise of the show, which premiered Monday, may initially seem over the top, but it's actually not so unrealistic.  In fact, the show is based on a true story.
Mark Feuerstein, the show's star and co-creator, really did live in a unit sandwiched between those of his parents and his brother while shooting USA Network's "Royal Pains." 
Feuerstein recently told Entertainment Weekly, "Every morning my father would barge into my apartment in his tighty-whities. Then I would come home to my mother waiting by her door, listening for the elevator, so she could invite me in for a salad." 
That ordeal was the inspiration for "9JKL": in the show, Josh Roberts, a 40-something, recently divorced actor whose life is falling apart, moves back to New York from Los Angeles to regroup and try to get a job in theater. He opts to live on the same floor as his parents (played by comedy legends Linda Lavin and Elliott Gould). Also next door are his narcissistic surgeon brother Andrew (played by actor David Walton), Andrew's pediatrician wife Eve (played by Liza Lapira), and their child, who are staying in the building just until the renovations on their "sweet new duplex" are finished. 
Other characters include an intrusive doorman named Nick, who's always willing to share too much information, and a precocious and mouthy young neighbor named Ian.
The common theme throughout the pilot is that living so close to relatives has huge drawbacks. Though they mean well, there is always a family member barging in asking for favors, and privacy is non-existent. Add to that the normal annoyances of New York apartment life, and getting up in the morning can feel quite claustrophobic. 
Nosy neighbors, overbearing building staff, and boundary-challenged family members are nothing new as sitcom fodder, or in real life. The show is reminiscent of "Too Close for Comfort" and "One Day at a Time", but more urban and so far, less funny. 
Plot aside, how does the depiction of real estate stack up?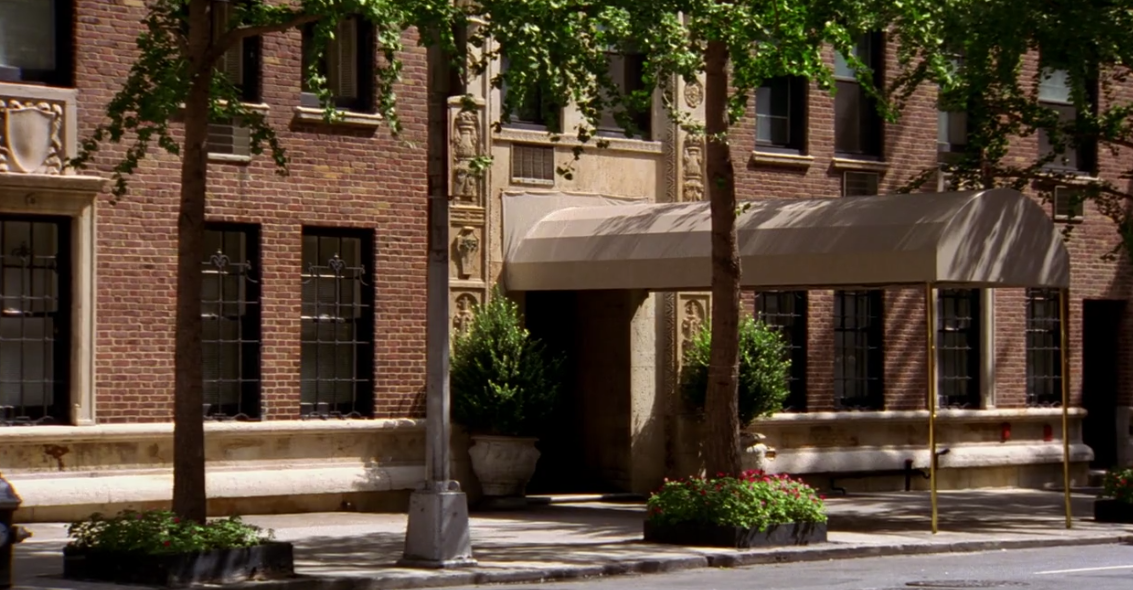 We are never told whether the setting, "East End Place," is a rental, co-op, or condo, but the Upper East Side building does seem to have a fashionable lobby, a doorman, and elevators, and all three of the Roberts' units have large, connected terraces. It seems on par with the real-life 200 East End Ave., which has listings ranging from $765,000 for a one bedroom to $4.8 million for a six bedroom combination.
We get a glimpse inside of the elder Roberts' apartment as well as Josh's and both are spacious, with modern kitchens, ample storage space, and large living areas.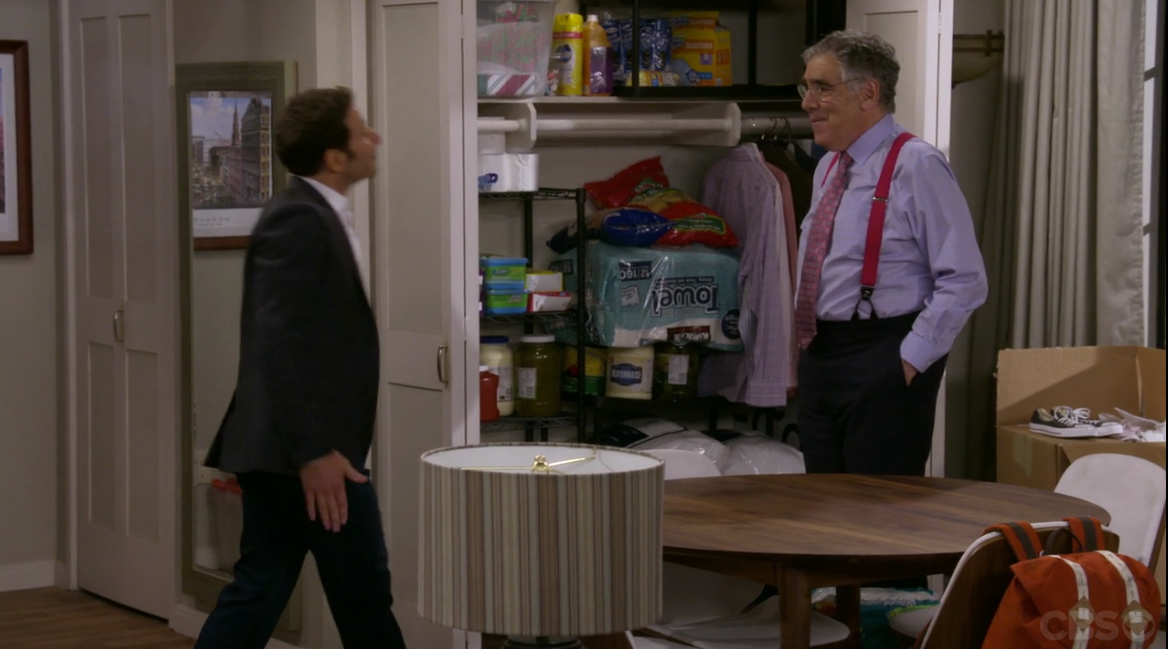 The prices seem somewhat feasible for a professional couple like the one in the show, especially since Josh's father owns a firm that specializes in estate planning, and we are lead to believe that Josh's housing costs are covered by his parents, who are thrilled to have him living in "the apartment we kept because we knew you'd get divorced from that awful woman."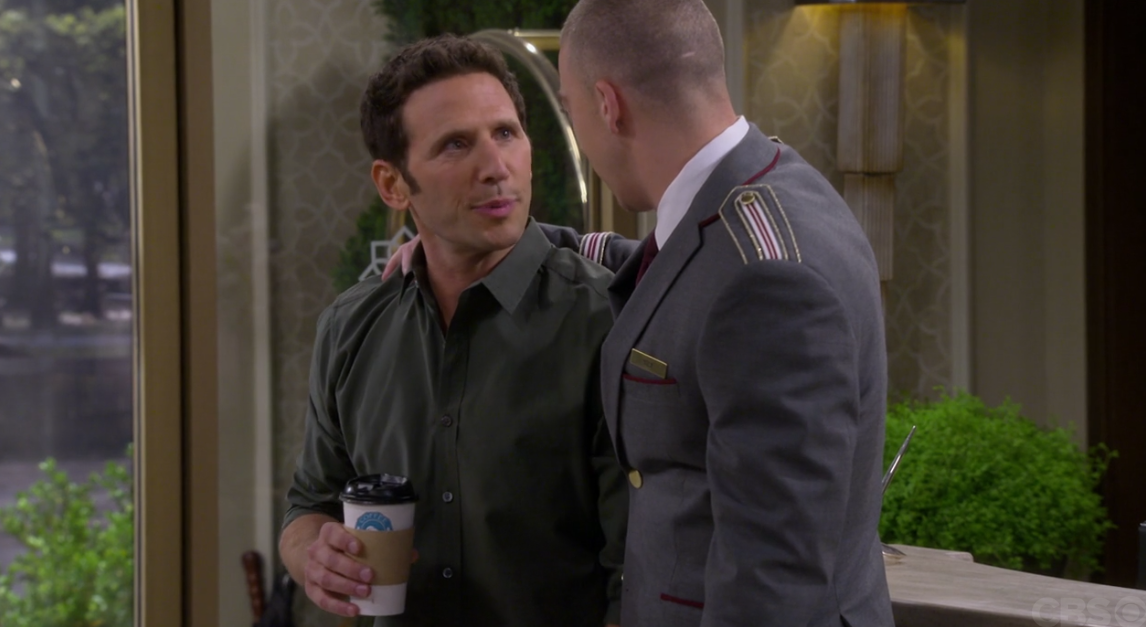 Building antics on the show are a bit overblown—Josh's mother pays Nick, the doorman ,to alert her every time Josh returns home so she can intercept him in the hallway. But when Josh counters by offering Nick tickets to an event as an incentive for him to stay mum to his mum, it somehow doesn't seem quite that outlandish. 
Big kudos to the show's writers for getting the neighborhood retail scene right. Josh's Costco-obsessed parents give the mega-retailer shout-outs throughout, toting massive jars of olives and ketchup from the chain into the apartment, and as offerings to their beloved son. There is indeed a Costco close to East End Avenue, a bit north on East 116th Street. 
"9JKL's" actors are seasoned, but the show can be grating and tedious, just like Josh's living situation. The character sums up both his and the viewer's experience perfectly when he remarks to a date midway through the episode, "My living situation isn't exactly a turn-on."  
Real estate reality score (on a scale of 1-5): 4.5
Brick Underground articles occasionally include the expertise of, or information about, advertising partners when relevant to the story. We will never promote an advertiser's product without making the relationship clear to our readers.