The average commute time for New Yorkers is just over 40 minutes, according to the NYC Planning Commission. In case you were wondering, that's about 14 minutes more than the national average. So, in honor of Average New York week here at Brick Underground, we've decided to offer you some neighborhood and apartment choices that'll take you 40 minutes to get to work from, whether you work in midtown or downtown. Of course, it'll depend where exactly in each neighborhood you live and work, but if your threshold is around 40 minutes of transit time, you should be fine in any of these areas.
If you work in the Financial District:
St. George, Staten Island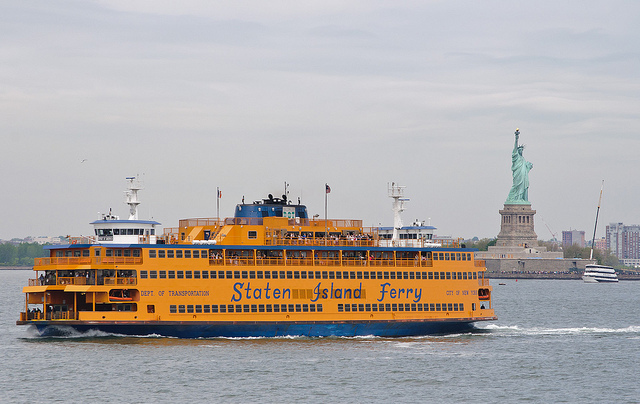 Sure, you're going to have to time this with the ferry, but assuming you do, it'll take about 40 minutes for you to get from your apartment in St. George (that's the neighborhood where the Staten Island Ferry debarks and takes on passengers), to the Financial District. St. George happens to be a rather bustling commercial hub (for Staten Island at least), so you've got lots of restuarants and bars there, too. (
Photo above: InSapphoWeTrust/Flickr
)
What you'll find: Housing stock runs the gamut from apartments, like this $2,500 one-bedroom that's part of the newer Bay Street Landing complex by the water, to this $1.09 million six-bedroom Tudor house.
South Harlem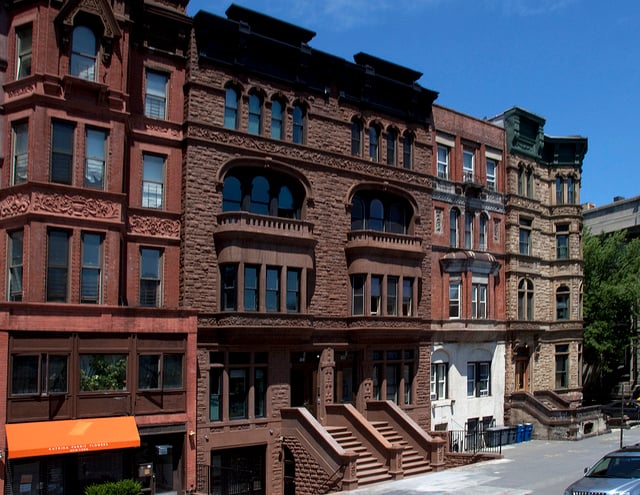 If you're looking for a neighborhood that's changed quite a bit in recent years, take a stroll around South Harlem. There are tons of new restaurants and once-empty lots are now tall condo buildings. Believe it or not, thanks to the C and 2 and 3 trains, you can make it from Harlem to Wall Street in about 40 minutes. (Photo above: Tony Hisgett/Flickr)
What you'll find: If you're okay with a no-frills rental (though those are becoming increasingly fewer and further between), there still are options like this $2,850 two-bedroom on Frederick Douglass Boulevard. But you can also splash out if you want to buy a new condo; this three-bedroom at West 112th Street is asking $3.25 million. 
Red Hook, Brooklyn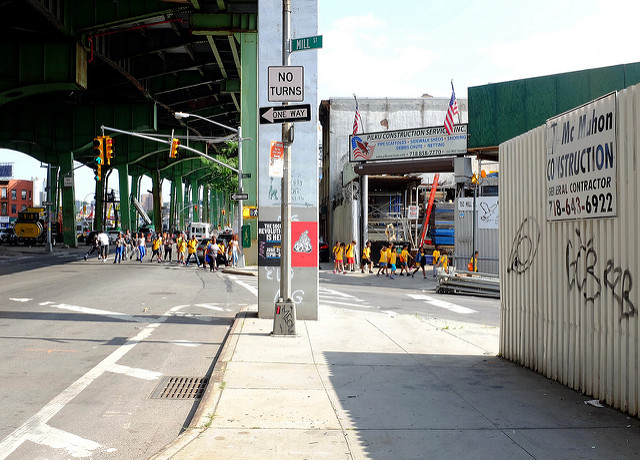 Sure, there's a bus and a train involved, but time it right and you're looking at a 40-minute commute. Red Hook, if you're not familiar, is an industrial Brooklyn neighborhood that's increasingly popular; it's on the water and really hits its peak during warm weather seasons. It's a popular place for creative types, but there's been a major boost of convenience in recent years with the addition of Ikea. (Photo above: Steven Pisano/Flickr)
What you'll find: There are 31 apartments currently for rent in Red Hook (not a lot by any stretch of the imagination) and they range from a $1,500 one-bedroom to a $6,000-a-month one-and-a-half-bedroom, two-bathroom loft. When it comes to sales, the choices are even fewer, with just 16 apartments for sale, ranging from a $1.299 million two-story house to a $3.1 million five-bedroom apartment.
If you work in Midtown West
The A train is going to be your friend if you live in Inwood and work in Midtown (that's the train that goes express from 125th to 59th Street, saving you a lot of commute time). Depending on where in Midtown West you work and where in Inwood you live, you may even be clocking in a little less than 40 minutes. A major bonus: Inwood is undeniably cheaper than most other Manhattan neighborhoods. (Photo above: Adam Moss/Flickr)
What you'll find: The median price for rentals in the neighborhood is $1,850 and for sales it's $489,500 (see what we were saying about it being cheaper than almost anywhere else in the borough?). A two-bedroom, one-bath co-op is currently available for $560,000, while a similar two-bedroom rental is asking $2,350 a month. 
The 7 train will take you from this famously diverse Queens neighborhood to Midtown West. There are lots of families here that appreciate the large prewar apartments, but increasingly, young professionals are moving in. (Photo above: Göran Ingman/Flickr)
What you'll find: Median asking rent is $1,800, while the median sale price is $315,000. If you're looking to rent a one-bedroom, you're looking at $1,400 to $2,300 a month. If you're looking to buy, a one-bedroom is likely to be anywhere from $239,000 to $499,000.
Crown Heights, Brooklyn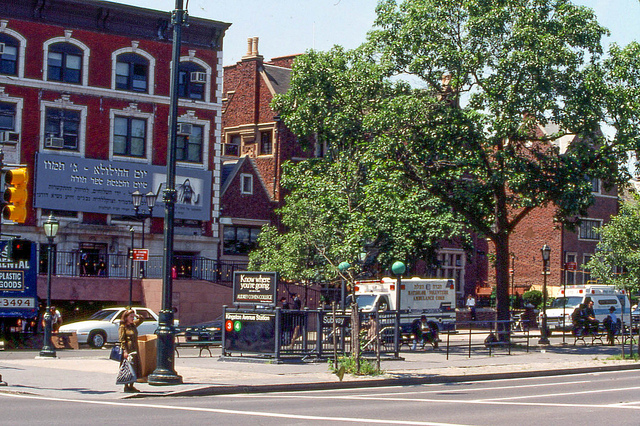 The 2 train is going to be the one to focus on (and try to live near) in this case, and it's a pretty reliable one, too. If you don't work near 34th or 42nd Street, in particular, you can probably switch at some point to the 1 train, which is local. Crown Heights is an ever-evolving neighborhood with lots of brownstones and medium-sized buildings. (Photo above: David Wilson/Flickr)
What you'll find: While prices are on their way up, the median sales price is $999,000 and the median rental price is $2,300. If you're looking for a brownstone of your very own, you're going to be paying upwards of $1 million, in most cases (save for some serious fixer-uppers). But if your needs are a bit more modest, you can snag a two-bedroom co-op for $575,000 or a two-bedroom condo for $930,000.
If you work in Midtown East
Pelham Parkway, Bronx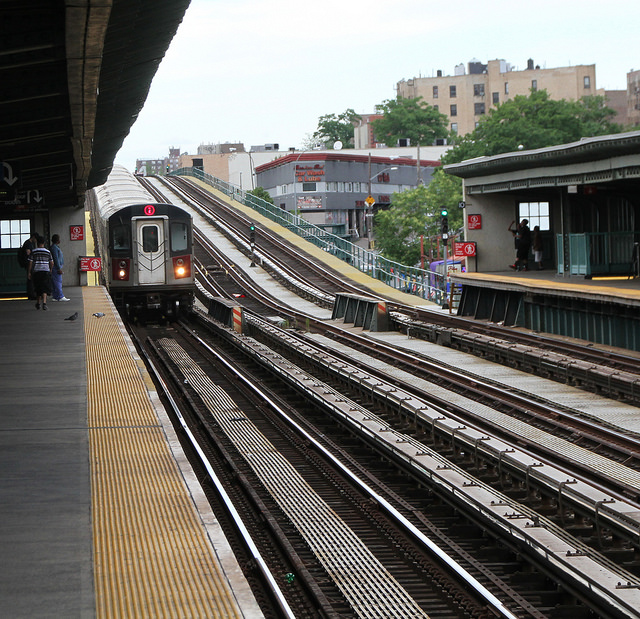 This neighborhood is probably best known for being home to the Bronx Zoo. But it's also a rather desirable area, with lots of low-rise co-ops and rentals. The middle class neighborhood is serviced by the 5 train, which you can take directly to Midtown East (no changing trains!). (Photo above: Tony Hisgett/Flickr)
What you'll find:  At the moment there are only three apartments listed for sale (on Streeteasy, anyway), ranging from a $125,000 one-bedroom to a $185,000 two-bedroom. When it comes to rentals, you'll have more options, from a $1,325 one-bedroom to a $2,499 two-bedroom.
Bushwick, Brooklyn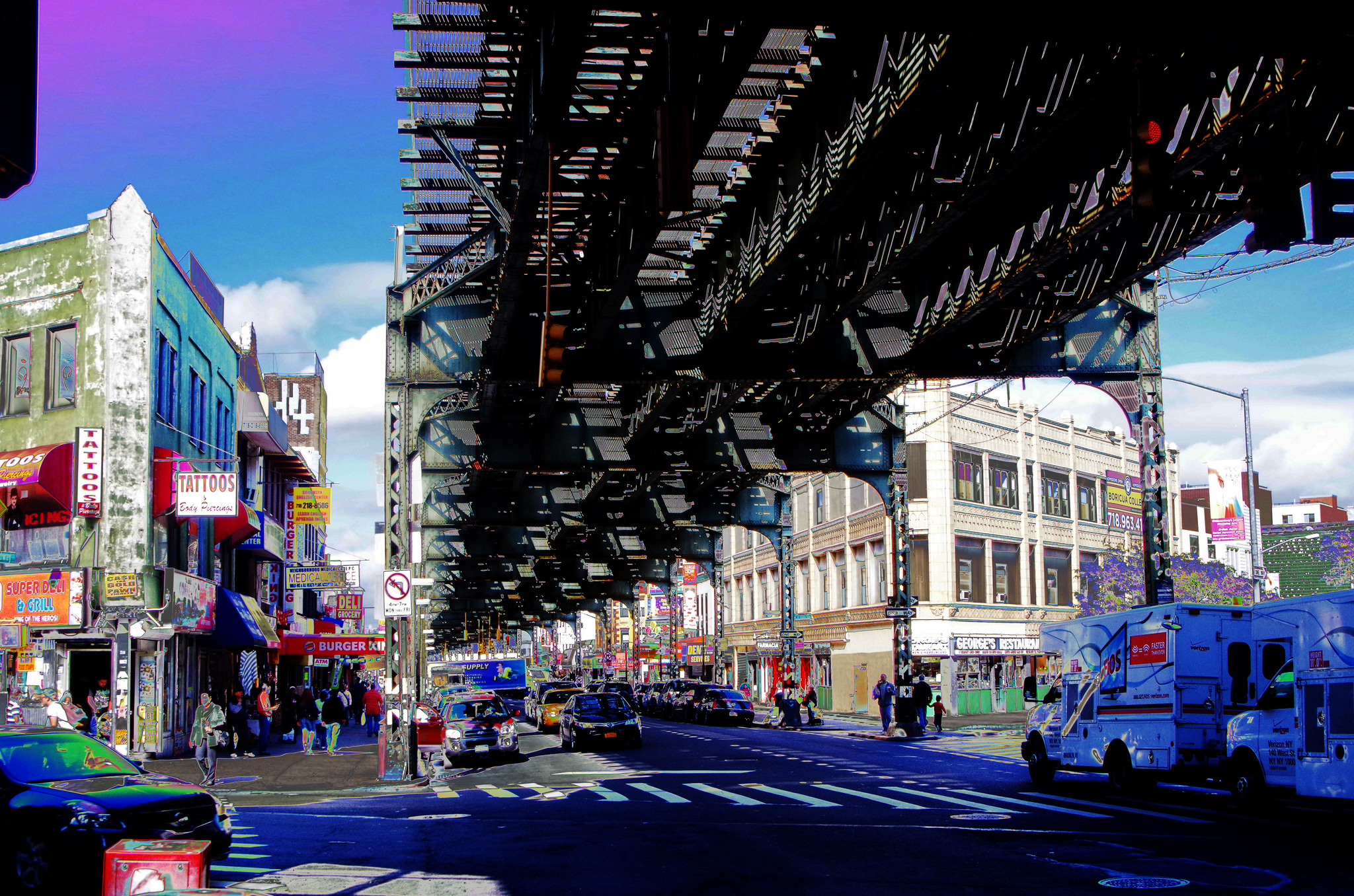 Thanks to its arts and nightlife scene, this Brooklyn neighborhood has some serious hipster cred. Like most places described that way, it's gotten significantly less affordable in recent years. If you work in Midtown East you could either take the M (and walk a bit east), or the L to the 6—but remember: The L train is set to be shut down for a bit in 2019. (Pictured above: Mike Steele/Flickr)
What you'll find: The median rent is $2,500 and median sales price $535,000. If you're looking for a one-bedroom, expect to pay at least $1,700. To buy a one-bedroom, new condos start around $500,000.
Ridgewood, Queens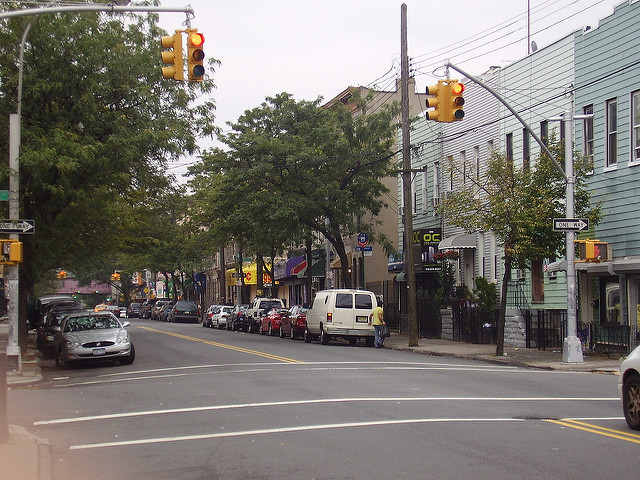 You're going to have to switch trains here (M to the 6), but even with that, it should take you about 40 minutes from this increasingly hip Queens neighborhood (which borders Bushwick) to an office around Grand Central. (Pictured above: Zach/Flickr)
What you'll find: There's not much on the market to buy at the moment, but if you're looking to rent in this neighborhood (which is almost all low-rise buildings), expect to pay around $1,800 for one-bedrooms to $2,800 for three-plus bedrooms.