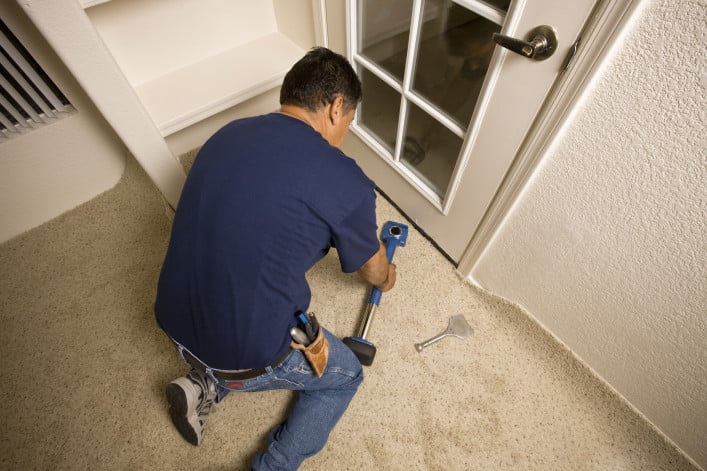 On a recent Saturday afternoon, I found myself standing on a ladder with a hair dryer in one hand and a staple gun in the other.
The floor-to-ceiling screens around my 20-by-30 foot porch had holes big enough for birds to pass through, trapping them in with my rambunctious terrier. For the sake of the local wildlife, I had to remedy the situation.
Fortunately, my plan to use heat-activated screen patches and a staple gun to repair them was working—it just required a balancing act.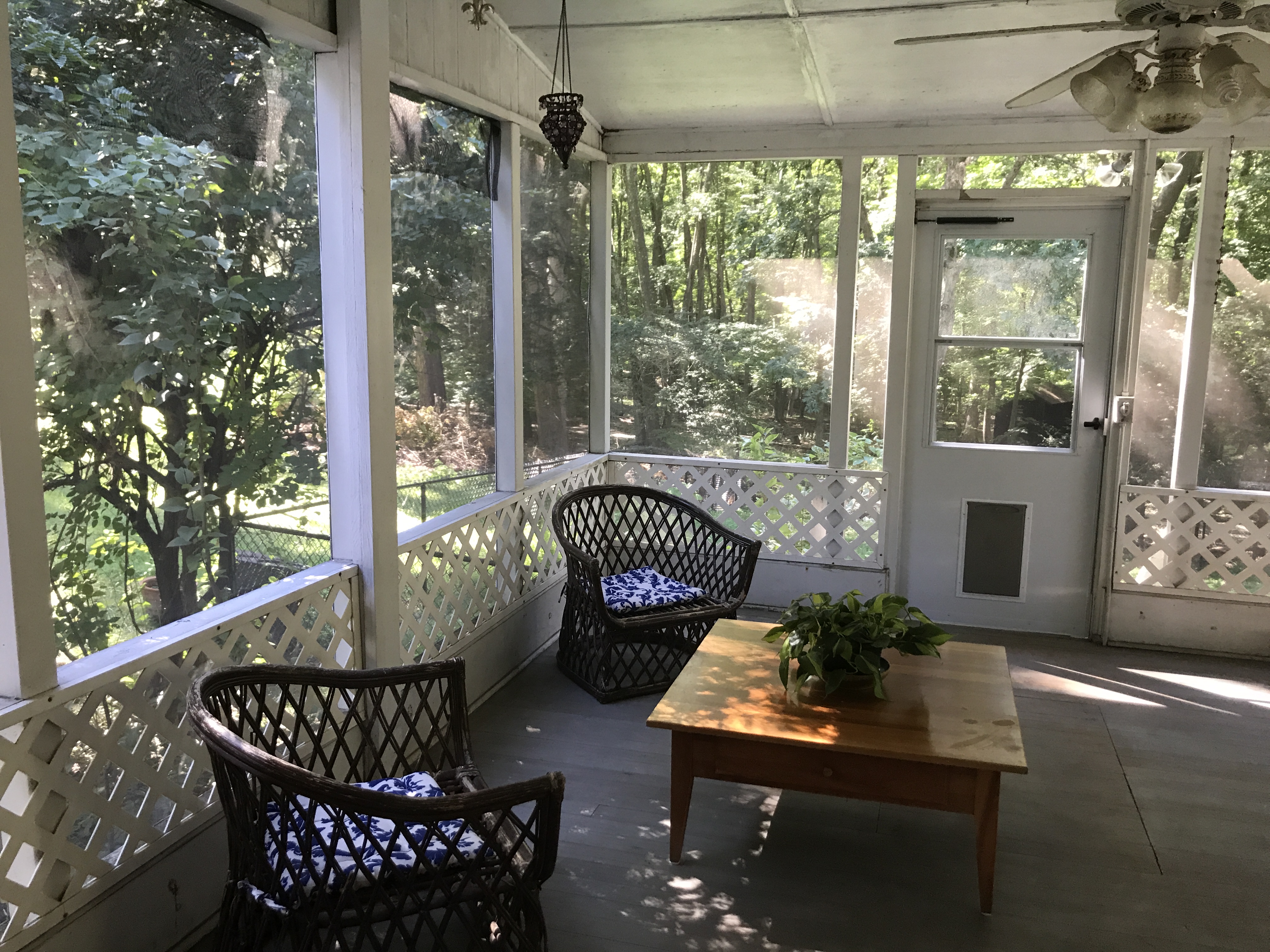 But not everything has gone so smoothly for me and my husband as we've been renovating our two-story Cape Cod in northern Westchester. When we inherited the house in the spring of 2015, we only had an inkling of its full potential. We've come to see how beautiful and unique it is, but it's taken a lot of work, and we still have far to go.
Last summer, for example, we hired our plumber to redo the upstairs bathroom and replace the staircase from the first to second floor. He had been a friend of my mother-in-law's, so when he told us he was also a skilled contractor, we trusted him. We later discovered however that he drastically misled us, and now we're stuck with his shoddy work.
Lesson learned. Now we make sure to get at least three different quotes before deciding whom to hire. It's worth the extra time.
While we haven't changed any configurations, we did have the upstairs bathroom and wood flooring redone, the staircase, chimney and front stoop rebuilt, and new doors and windows installed. Our future plans include adding crown molding and wainscotting in some places, plus an awning over the front door and other finishes.
Most of the jobs we need contractors for, but some tasks, like painting, molding, screening and light electrical work, we do ourselves.
The overhaul has taken about a year so far. A project of this size can probably be accomplished in much less time, but we are working around a new baby, new jobs and other life events.
I have picked up some insight along the way, though, and am here to help separate renovation fact from fiction for those looking to buy second homes outside the city.
1. Fixer-upper expectation: A coat of paint is "just" a coat of paint
Reality: Painting a room requires extensive preparation and numerous decisions to be made beforehand. I thought it would be difficult to choose the style, size and brand of paint brushes, but it's been easy to make wild guesses about that. What I didn't consider was the labor involved before the painting even begins.
Ideally, walls should be washed thoroughly, as paint sticks best to a clean surface. Next, all the cracks and holes need spackling, trims have to be sanded (go ahead and skip the gym that day), and edges and lines painstakingly taped. When it's time to choose the paint, there are questions like: What color and shade? Should we prime the walls first or buy primer-in-one? Which finish - glossy? Flat? Eggshell? We unwisely selected eggshell for the dining room— which we painted a dark, rich turquoise—and now the walls look like mirrors. Luckily, paint can always be redone, once we prep again.
2. Fixer-upper expectation: Doors are easy enough to install
Reality: A family friend said that if we bought new doors—such as storm, front and indoor—he would install them, so I hopped on my computer to do some research. Turns out, the gateways to our abode have their own vocabulary, and each must be ordered with specifications including left- or right-hand inswing, jambs (frames), saddles (the wood that gets nailed to the floor to fill up the space underneath), pre-hung or slab. Even in the entryways where we do need standard sizes like 30"-by-80", which isn't all of them, our beginner knowledge of the subject didn't feel sufficient. Still determined, we drove to Home Depot, where we stood in the concrete aisle flipping through doors like movie posters in a hobby shop, but we left still confused.
That's when we knew it was time to hire a contractor to show us our options. Good thing we did, as we also discovered that doors can require some finesse, and by that I mean prodigious talent, to hang in old houses where the frames have settled and warped.
3. Fixer-upper expectation: Contractors and other workers will be readily available
Reality: The professionals you bring on board may have more lucrative or pressing jobs hogging their attention. Still in the vein of doors, a few months back, we were in desperate need of a shower-door solution in the upstairs bathroom. The ceilings upstairs are slanted, a common occurrence in Capes due to their sloped rooftops, so our only option for the upstairs shower stall was to hang a tension rod about three feet up the wall and cut the bottom off a curtain. This made it difficult for my 6-foot-tall husband to get in and out, and left any sudsy, unsuspecting victim under the mercy of a flying tension rod and its razored curtain anytime an elbow strayed too far.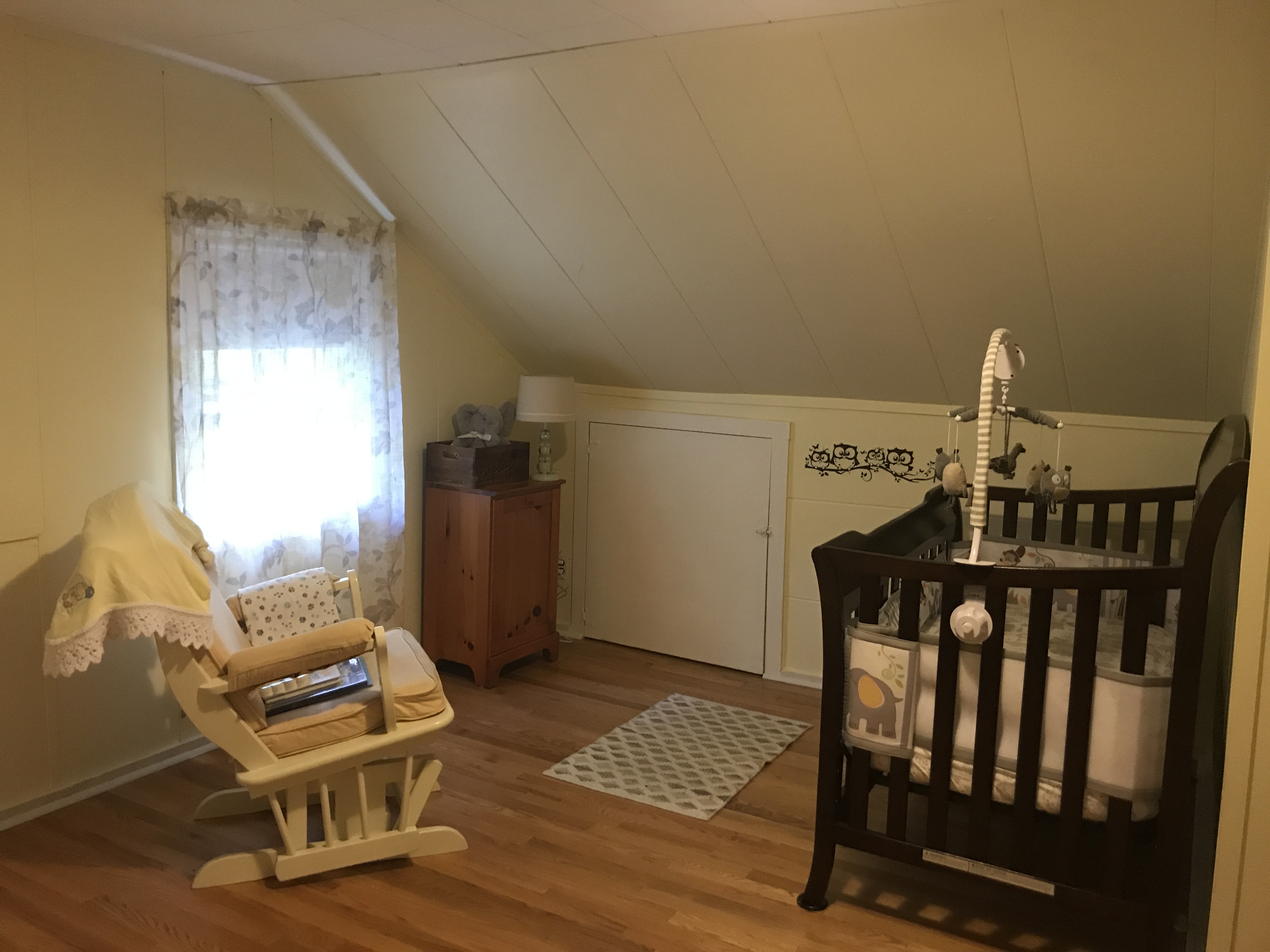 When we finally got around to calling for a custom glass door for the shower, we expected the entire project would take just a few weeks. Instead, it took that long just to find a glazier (a person whose job it is to fit windows and doors), and longer for repeated measurements (glass requires precision). This was followed by several rounds of being blown off on days we were told the job would begin, until we finally got our (beautiful) $1,200 glass shower door.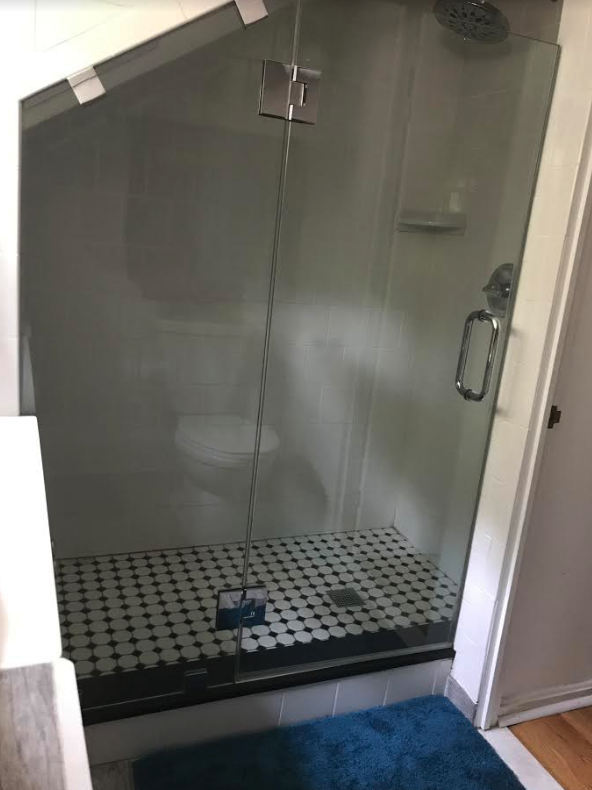 We had a similar experience when we had new wood floors put in on the second floor. Even though we waited until the winter—the off-season, when contractors are supposedly less busy—we still chased our floor guy for weeks to get the job done. We had planned to have the work finished in time to decorate our nursery for our baby who was due soon. Instead, the flooring was finished the day before I went into labor.
4. Fixer-upper expectation: It'll be worth the stress to eventually have a house you can be proud of
Reality:  Here's one expectation that actually turned out to be true. The renovations, while drastically changing our day-to-day lives, have improved our relationship and given us hope for the future. At this moment, as I write, when I look up from my computer and glance around the house, it looks refreshingly more cohesive and put together. A flow is forming from room to room. Plus, as amenities start to work as they should (there is no sweeter sound than the hum of a new dishwasher), my husband and I have more free time to spend together in the space we've put so much work into. The mishaps and evidence of projects gone awry, meanwhile, over time have become funny stories for us to bond over. As with most things in life, not everything in our renovation so far has gone according to plan, but we are nonetheless making our dream home a reality, and that is incredibly satisfying.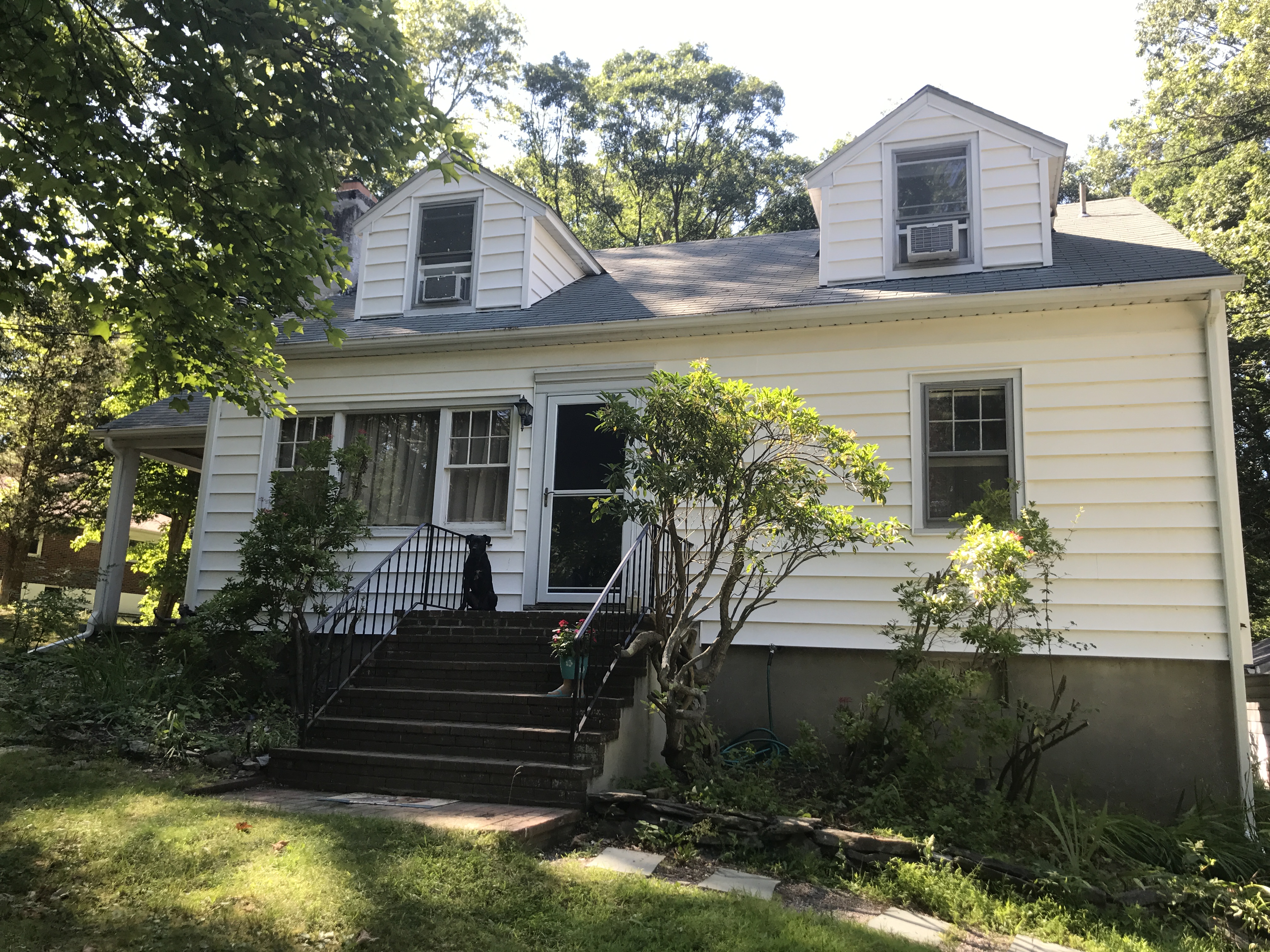 Brick Underground articles occasionally include the expertise of, or information about, advertising partners when relevant to the story. We will never promote an advertiser's product without making the relationship clear to our readers.