Products + Services
Want to upgrade the radiators in your NYC apartment or brownstone? Here are some stylish and energy-efficient options
Tired of your bulky, clangy, heat-blasting radiators? If you live in a prewar apartment or turn-of-the-century brownstone, that's more than likely your plight. But you don't have to sacrifice style when it comes to these essential fixtures. Upgrading is likely easier than you might imagine.  
That's because there are a number of sleeker, slimmer models that not only save space but come in a range of types, sizes, materials, and even colors. Besides looking better than their predecessors, these modern units may also perform better, putting out the same heat using less water and energy. 
What's more, steam and hot-water radiators are prone to developing rust and corrosion over time that can result in cold spots or uneven, unpredictable heating. Those that sit on the floor can cause it to warp and develop rivets that in turn cause the radiator to tilt and the water to not drain properly, resulting in the tell-tale clanging when the heat kicks on. (Sound familiar?) 
Thanks to improved design and technology, modern radiators solve these problems in a stylish package.
Swapping radiators is a simple process 
As long as the work is limited to just swapping out the radiator itself, you won't need to obtain a permit.
However if you live in a co-op or condo, the board may have its own restrictions that require you to file with the Department of Buildings before performing the work, says Abigail Kunitz, DOB spokesperson.
Under those circumstances the work required to replace or upgrade a radiator falls under a Limited Alteration Application (LAA), which Kunitz says can be filed online through the DOB NOW system by a licensed master plumber and does not require a sign-off inspection.  
According to Philip Kraus, president of Fred Smith Plumbing & Heating, the work itself is not at all complicated and generally involves putting in a new valve and possibly a radiator trap if it's a two-pipe system. You may also need a carpenter to open up the space if you have a "fancy designer radiator cover" or if you plan to relocate your existing radiators—say, to take advantage of the new vertical models.
Newer radiators provide more comfort 
Given how downright tropical NYC apartments can feel in the middle of winter, updating your radiators is not just about their aesthetics (no more opening your windows when it's freezing outside). Even Kraus admits to shutting off his (old) radiators most of the time unless the temperature drops below 20 degrees. 
All things being equal, however, the newer radiators purport to make use of improved technology for more even heat.
Size does play a role though. Smaller, slimmer radiators do not hold as much water as larger ones, meaning they react quicker but will also cool off quicker, says Kraus. The larger the radiator, the longer it holds the heat after the cycle is shut off. Cast iron also holds heat better than other metals.
What's more, in a co-op or condo, "the super is going to let the heat run long enough to heat up the apartments based on the original radiator that was spec'ed for the building," says Kraus. So if you put in something smaller, the cycle might shut off before the room is warm, he adds.
His advice? Check the BTU on the original unit and compare it against the newer one to see what the capacity will be. Fortunately radiators are available in many different sizes so you can find the one that will work best.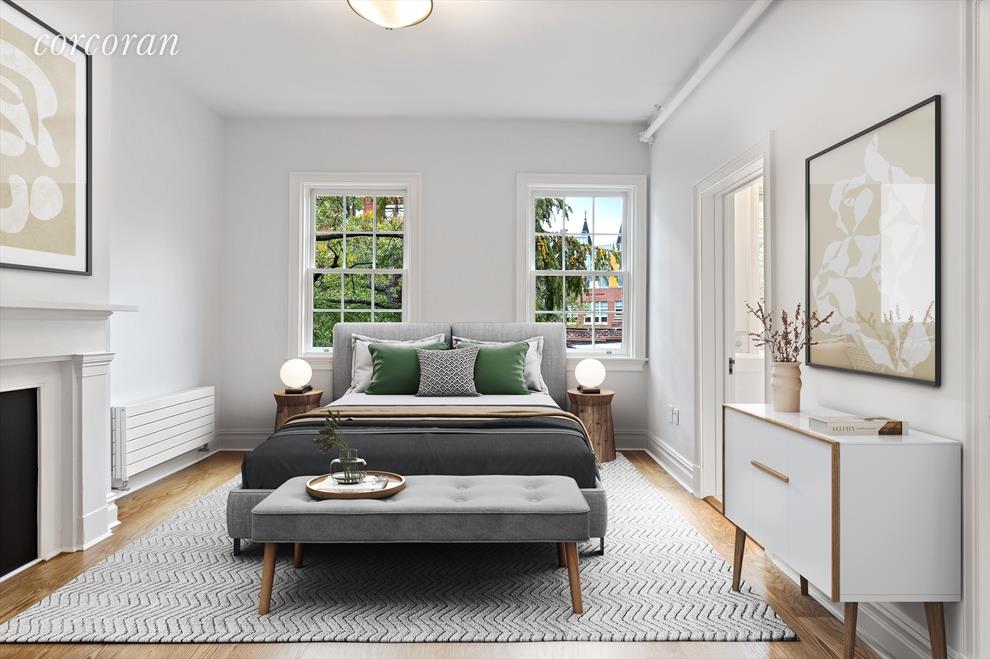 There's precedent for upgrading radiators in NYC
Developers and designers are taking advantage of the newer radiators and so can you.
For example, new wall-mounted Runtal radiators were added as part of a development in the West Village, which includes a five-story home at 487 Hudson St., #2 (above), the only one that's currently for rent. See top for another photo. These panels are both radiant and convective, and claim to provide more comfort at a lower room temperature than convective-only heaters.
Architect Maryana Grinshpun, founder of Mammoth Projects, says she has done "loads" of radiator replacements as part of renovations. For one client, she installed a paneled baseboard radiator that runs the length of the wall in a kitchen redo. "We painted and lifted the cabinets to look like furniture, partly for aesthetics and partly to let the air circulate in the room," she says.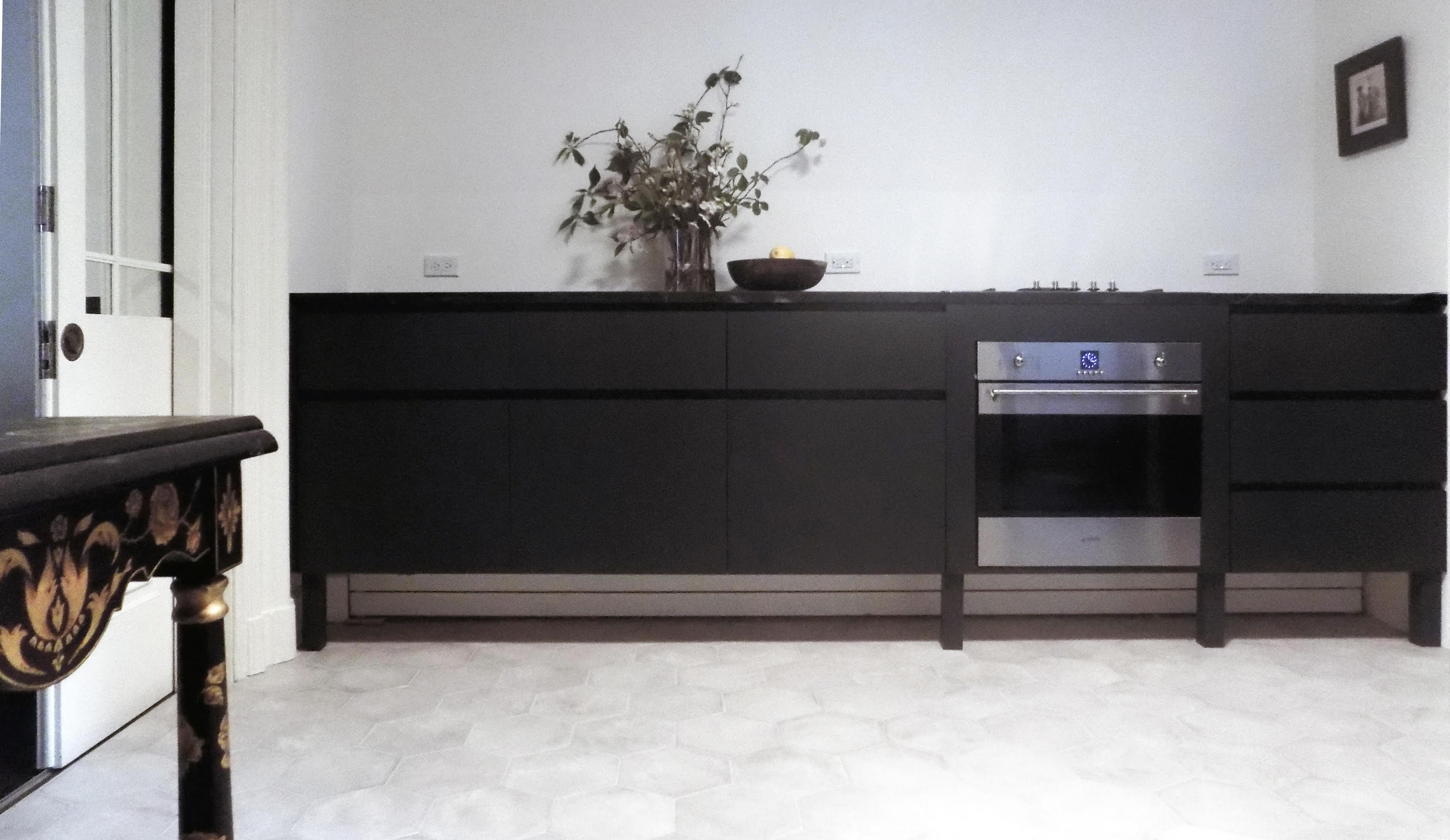 A roundup of radiator sources
Note that unless otherwise specified, these products are only available to the trade and therefore do not have listed prices. Confer with your architect or contractor or plumber/heating pro to choose the right one. Towel "radiators" or warmers are also available if you would like to add one of those to your bathroom.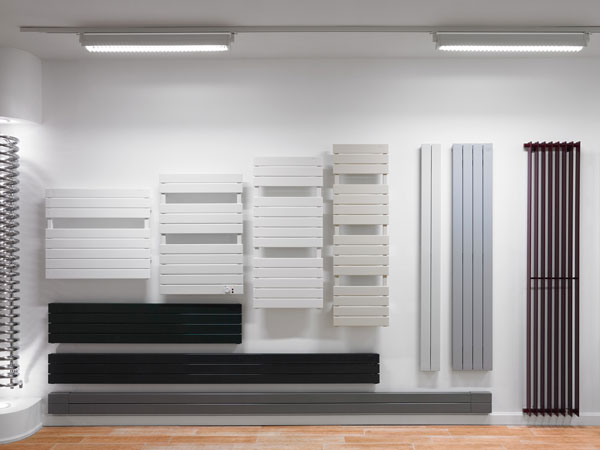 1) David Bergman, founder of DavidBergmanEco, "has long loved Runtals for aesthetic reasons." 
Runtal radiators are available for water and electric heating systems and for baseboard and wall panel installation. You can choose panels in custom sizes and colors too. Shown above are baseboard radiators in horizontal and vertical orientations as well as towel warmers.
Runtal also makes two models for replacing traditional steam cast-iron radiators in a similar range of colors.
Their Bisque collection, including the model below left and the spring model above, are more recent additions, having been popular in Europe (and exhibited at the Museum of Modern Art In Philadelphia).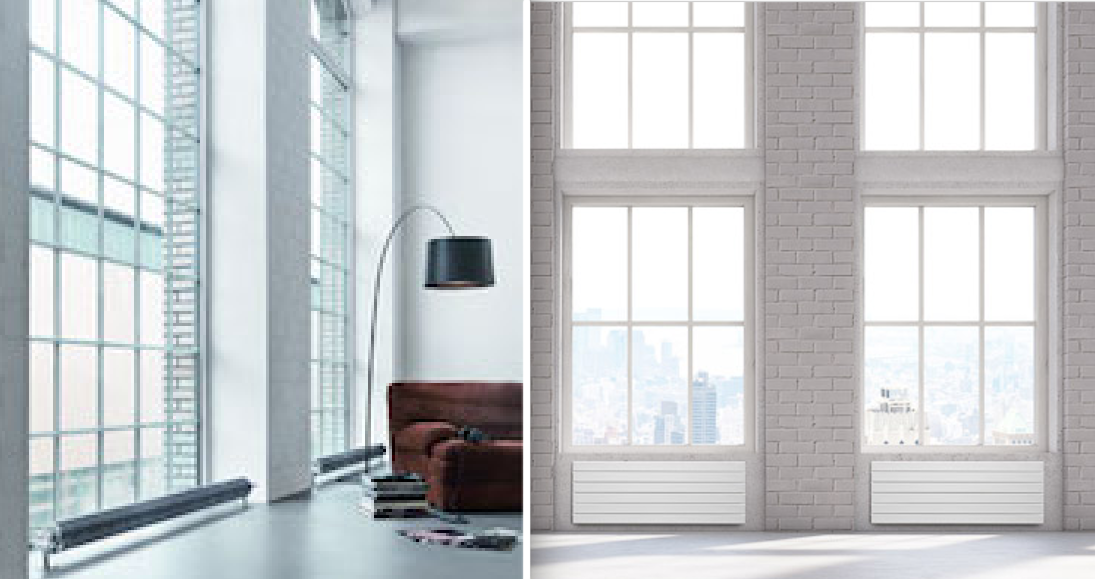 Radiators installed below windows help prevent cold spots and counteract any drafts. The Steam Flow Form (above left) is made of steel construction with a stainless steel center tube that guards against steam corrosion. The Electric Wall Panels (above right) come in two heights (17 1/4 inch and 23 1/8 inch)  and three lengths (2 inch, 3 inch, and 4 inch) and over 100 colors. 
2) New York City is one of Hudson Reed's biggest markets, says Phil Holliday, ecommerce brand manager for Hudson Reed North America. He confirms that the bulk of their radiators function with hydronic heating systems (i.e. hot-water heating) and need to be paired with forced-circulation, closed-loop systems. They also offer a limited selection of electric radiators and towel warmers. None are compatible with steam heating.
You'll find a veritable wealth of options (over 500!) in their "designer" and "traditional" lines.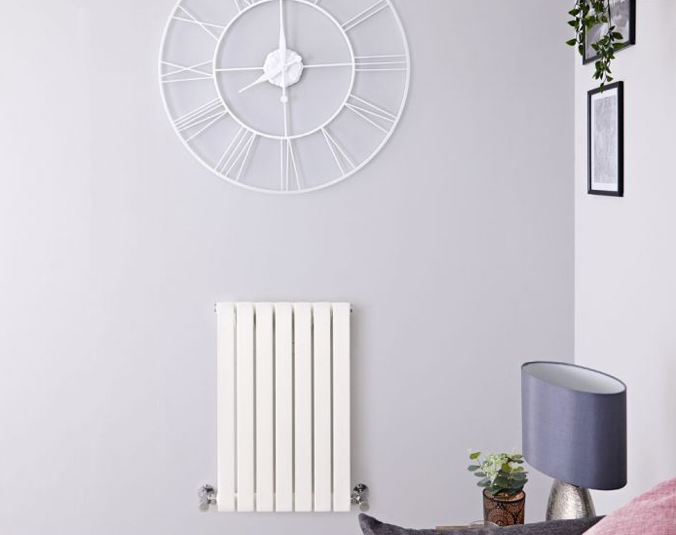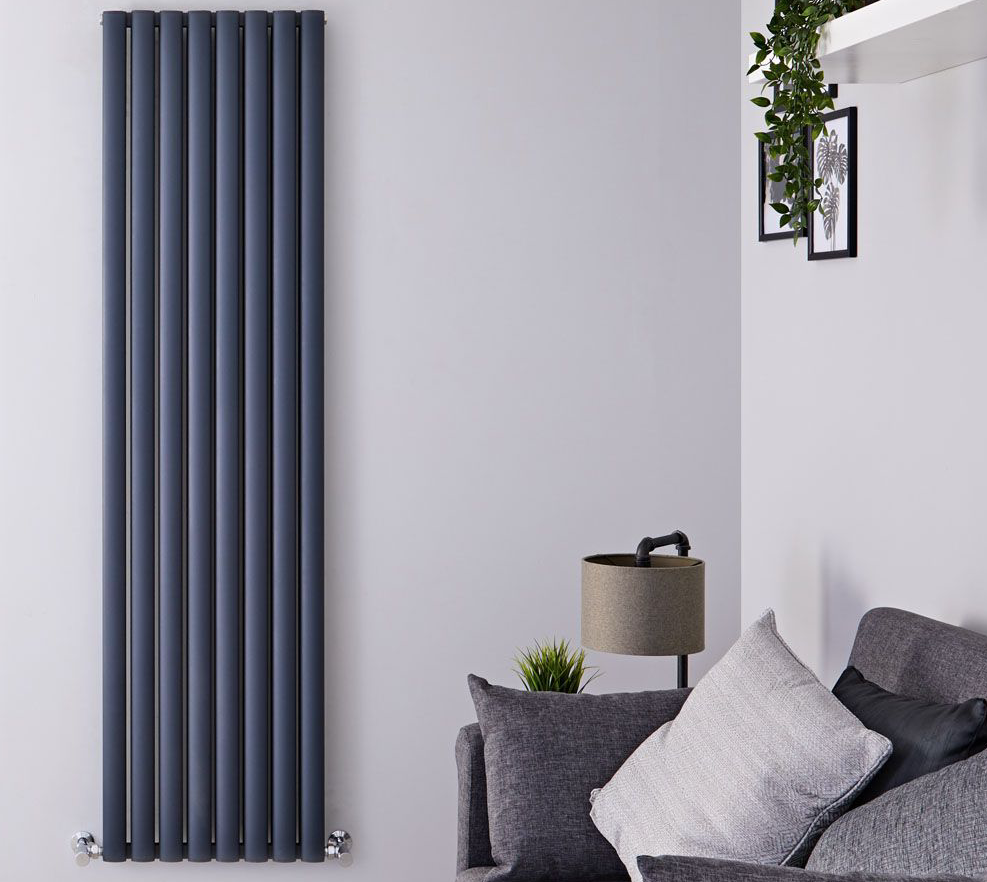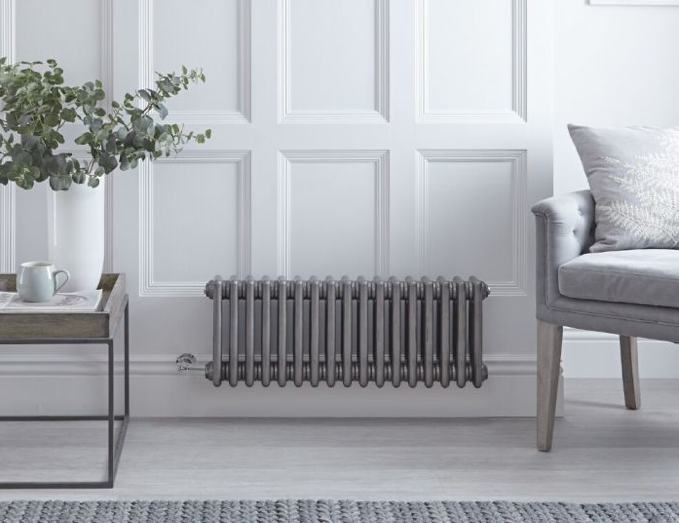 Regent Electric Raw Metal Lacquered Horizontal, from $600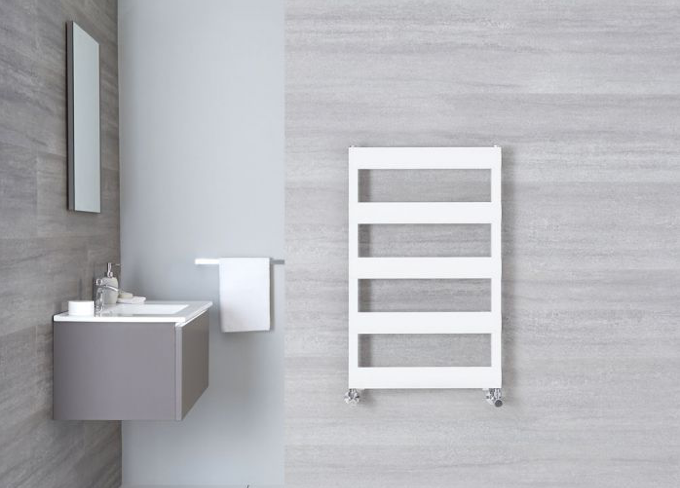 Gradus White Hydronic Towel Warmer, from $380
3) Brooklyn-based Governale has radiators for water or steam heating. 
Their Gov-Ray radiators can be used as replacement recessed radiators for cabinets and other interior structures, or as standalone heat distributors. The Gov-Free line has a traditional cast iron look but in a slimmer profile. And the cast-iron Gov-Board baseboard radiators work in both horizontal and vertical directions. 
4) Buderus by Bosch offers two hot-water panel models.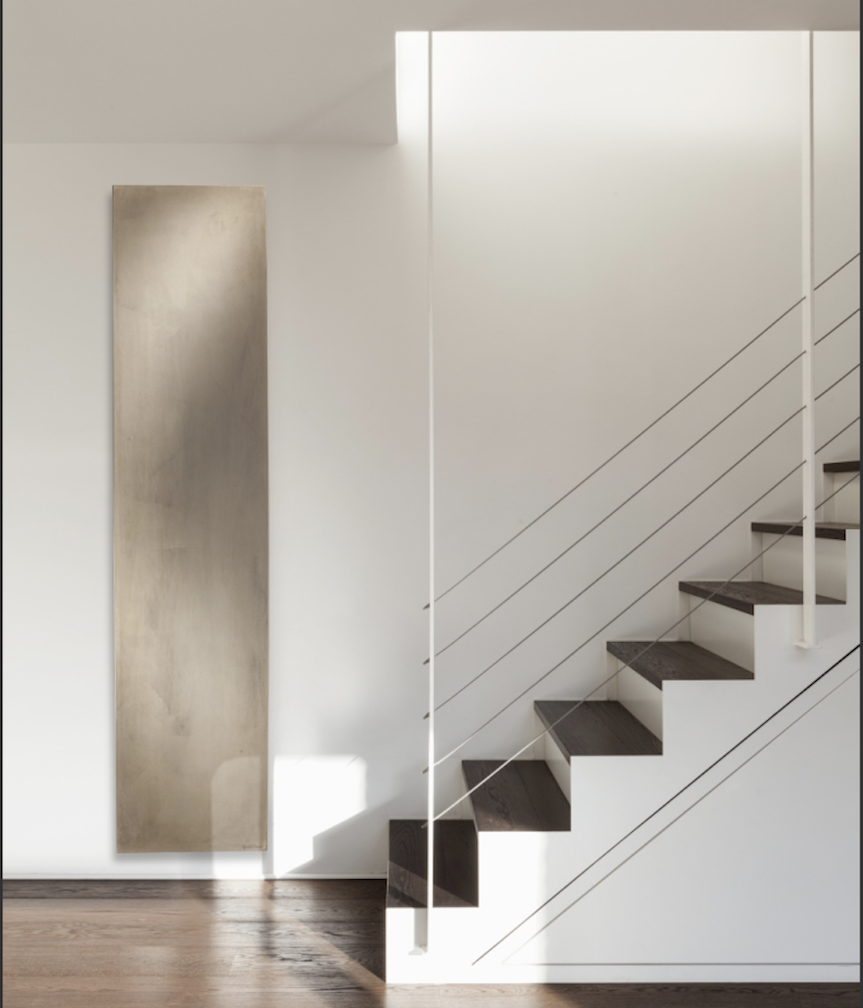 5. Cinier's hand-crafted radiators are made of limestone from the Pyrenees mountains and work with hot-water systems only. These wall-panel radiators definitely make a statement.
Brick Underground articles occasionally include the expertise of, or information about, advertising partners when relevant to the story. We will never promote an advertiser's product without making the relationship clear to our readers.