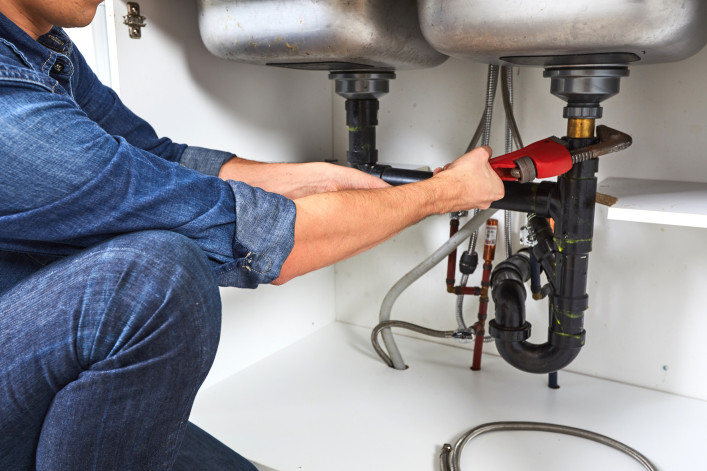 Recently a water pipe inside my co-op's wall leaked. The board hired a plumber and had the issue fixed. However, when the plumbers removed my vanity, they cracked it and chipped the wall and floor tiles.The co-op board says they are not responsible for damages. Who is responsible here?
This is a matter to be worked out with insurance, and may entail checking both your co-op board's policy and your own, according to our experts.
"If the damage was caused by the negligence of the cooperative's contractor, either the cooperative or the contractor could be held responsible," says lawyer Jeffrey Reich, a partner at the firm Schwartz Sladkus Reich Greenberg Atlas LLP. "The cooperative board should have a contract with the contractor, which should provide that the contractor is responsible for any damage caused by the contractor's negligence."
Furthermore, if your board did its homework, it should have received an insurance certificate from the contractor stating that the co-op is insured under the plumbers' policy.
Reich adds, "You should demand that the board pursue your claim against the cooperative's contractor."
Deanna Kory, a broker with Corcoran, says the rules for what kinds of damage co-ops are responsible for covering are a bit complicated.
"Typically the building is responsible to fix the leak and repair the damaged walls, but they are not responsible for decorative coatings," she says. "Sometimes owners are upset to hear this, as they may have expensive wallpaper and the cost [of fixing it] is the shareholder's." 
If your bathroom tiles fall under this "decorative" category according to your co-op's rules, then you may need to turn to your own insurance policy for coverage.
"This is an exposure picked up by the personal liability portion of apartment insurance," says Jeffrey Schneider, president of Gotham Brokerage (a Brick sponsor).
And if your co-op board isn't being very cooperative when it comes to helping you parse who is responsible for what, you may want to consult with an attorney who specializes in co-op law.
---
Trouble at home? Get your NYC apartment-dweller questions answered by an expert. Send your questions to [email protected].
For more Ask an Expert questions and answers, click here.
Brick Underground articles occasionally include the expertise of, or information about, advertising partners when relevant to the story. We will never promote an advertiser's product without making the relationship clear to our readers.