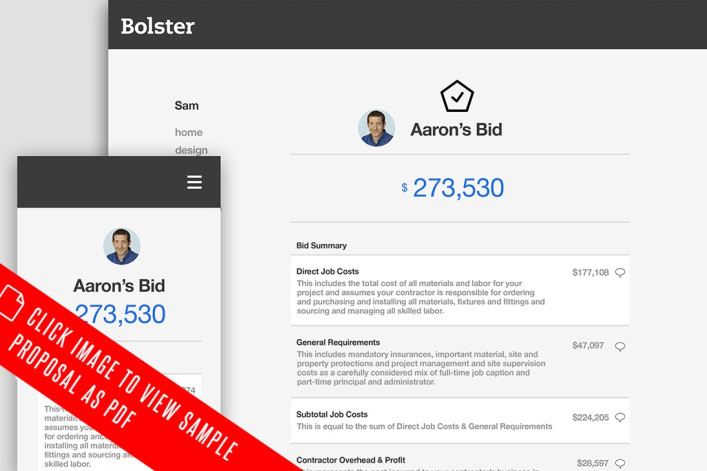 Transforming private outdoor space into an oasis is not your average kind of renovation—especially in New York City. 
"Among other issues, stairs often don't go all the way to a rooftop and the elevators often run from within the home--and  can be unreliable--so getting materials up can be very tricky. Power can be challenging, too, because you may have to run cables back to a panel inside the building," says Fraser Patterson, the founder of Bolster, a New York City company that matches homeowners to reliable contractors and architects, vastly simplifies the bidding process, and financially guarantees the success of each project. "Also, a specialized rigging company may be needed with a cantilevered I-Beam and a pulley so you can hoist materials up the exterior of the building – that also adds to the insurance costs,"
One Battery Park City co-op owner with direct access to a 1,130-square foot rooftop space on the 37th-floor recently hired Bolster to transform his rooftop terrace into the perfect place to entertain friends and family during the warm weather.  He wanted to replace the railings with glass and install a fully equipped kitchen area, audio/visual entertainment system, and plenty of places to lounge.
Bolster contractor Aaron Borenstein supplied the winning bid at $253 per square foot, totaling $286,419.  The renovation is expected to take three months, with completion in August.
"This is not an everyday, normal project," Borenstein says. "There are a lot of gritty details to be taken into consideration before you can submit an accurate bid."
Building for the great outdoors
Special considerations for renovating an outdoor space include installing weather-resistant materials. Weather plays a big role in such projects. Wind during construction can affect the safety of people and materials, and after the project is done, when furniture needs to be anchored.
"The latter involves penetrating the floor, but often you can't penetrate concrete in common spaces because fire marshals have to get involved, a significant expense," says Patterson.
For this project, the finish work—finishing the exteriors of structures like stainless steel cabinetry, a custom Z-shaped free-form countertop that projects out to bar height, a retractable awning with a directly-connected anemometer, and another for back-up—will account for the lion's share of the budget.
The rooftop is currently half covered by pavers and half by grass, with a drainage system and a surrounding aluminum railing. The owner requested that the pavers be re-installed ($3,500) to accommodate a drip line from the kitchen, and the railing be replaced with 26 pieces of tempered glass panels of various sizes, totaling 330 square feet ($34,663), to allow unobstructed views of the river and the Freedom Tower.
The centerpiece of this renovation is the new kitchen ($56,092), including a refrigerator, kegs, bar taps, and a unique concrete countertop in the shape of a Z. Custom, stainless steel cabinetry will be necessarily weather-tight and resilient to rust and corrosion.
The renovation also involves the installation of custom surround sound, as well as a 47-inch television over the bar area ($22,200.) One potential challenge with this kind of construction, Borenstein says, is that "it's a lot of work getting back to the electrical panel. It's usually not on the roof or near the roof, so hopefully you can do it without penetrating public space, which can create fire safety issues."
On the bright side, the building's LEED status is helpful when it comes to plumbing.
"We're able to put in ice bins--stainless steel coolers that go under bars to store ice for drinks—because there is a drainage system under the grass that eventually drains through the building," Borenstein says. Ice bins can be left overnight to drain, and the associated plumbing expense is small ($1,350), covering the installation of a drip line.
The kitchen will be protected with a retractable awning with wind sensors ($11,468) that allow it to close automatically during inclement weather
The cost—and necessity—of custom materials
Few manufacturers produce completely weather-tight kitchen products and structures.
"All of the steel is fabricated off site, and the awning and appliances are all made to order. Everything's pre-fabricated, and it takes a lot of time," says Borenstein.  For this type of project, plan on 8 to 12 weeks for high-end exterior kitchen equipment to be manufactured and delivered, and another week to be installed.
The custom stainless steel products, made by hand in a specialty shop, require significant advance planning on the part of the client, architect, and contractor. The awning, for instance, will be held up by a custom-made anchor that also supports a hammock; other anchors will support the television, a tether pole, and a tightrope.
"They all have to be extremely solid steel, custom finished and brushed," Borenstein says. "It's a very expensive product to put in, but it's a beautiful product."
One mistake contractors make on similar projects is failing to spend enough time on this preconstruction process, and therefore failing to submit correct, clear information, which helps to ensure they've planned the project properly, Borenstein says.
"This can result in unrealistic, ill-defined bids," says Patterson, whereas Bolster's model "shows the risks inherent in the bid you're receiving."  Bolster bids, like the one for this project, cut down exposure to cost overruns and contractor failure to predict the potential maximum project cost. And since Bolster financially guarantees the success of the project, "it gives the customer the confidence that their final price will be the same as the original price," Patterson says.  
Transporting materials to the roof
One of the largest potential complications in renovations like these is how the materials are brought up to the roof.
"Are you able to use an elevator or stairs, or do you have to hoist everything up with a rigging company?" says Borenstein. "In that case, you need to get a permit to shut down the streets below."
And in the event that you need to hoist materials, Patterson says, "you'd also pay more for the insurance the building requires, because hoisting could damage its exterior." (In this project, the client will pay $9,916 for general liability and workers compensation insurance.)
If you're relying on elevators, make sure to account for size.
"Is the stairwell big enough to handle materials that don't fit in the elevator?" Borenstein says. "If it's too small, you have to go back to the fabricators and see if they can custom make the materials so that they that can fit through the elevator and the stairwell." (Note that making products smaller does not mean making them less expensive—in fact, minimizing them can actually raise the costs.)
For this project, the construction team anticipates being able to use a freight elevator and two flights of stairs to bring up materials; transporting them will cost $6,500.
---
Every year, New Yorkers waste over $700M following the usual renovation process. Bolster is different, using a scientific approach to match you with the highest-quality professionals and financially guarantee your project is delivered beautifully for a fair price - all at no extra cost.
To start your major home renovation project, visit bolster.us or call (929) BOLSTER.
More from Bolster:
Should you hire an architect or a contractor first? 
Here's how much it costs to renovate a 2 bedroom 1.5 bathroom postwar co-op on the Upper East Side 
How to find a great contractor in NYC
Here's how much it costs to renovate a prewar 3-bedroom co-op in Cobble Hill, Brooklyn
How much does it cost to combine apartments in New York City?
Brick Underground articles occasionally include the expertise of, or information about, advertising partners when relevant to the story. We will never promote an advertiser's product without making the relationship clear to our readers.