Renovation
How to use your home's property value to determine the cost of a major gut renovation
High-end NYC projects typically cost 50 percent of the property's value according to Bolster
Less complex, partial, or cosmetic renovations usually start around 10 of the property's value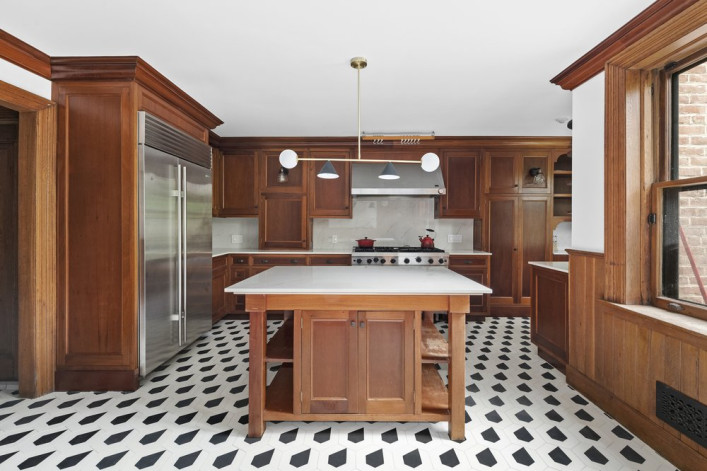 If you purchased a home in New York City with the intention to renovate, you've likely started to consider the potential cost of your renovation. The fact is that many homeowners underestimate the true cost of their renovation by at least 20 to 40 percent. Bolster, a data-driven, design-build firm in NYC with more than a decade of experience in the high-end renovation sector in NYC, has seen this happen many times over the years.
Why do homeowners underestimate their renovation costs?
The main reasons that renovators underestimate their renovation costs include:
Unrealistic expectations regarding scope, complexity, or timeline
Overestimation of how much the quality level of furniture, fixtures, and equipment (FF&E) will reduce their budget
Relocating to NYC from another part of the country with a lower cost of living
The best way to predict the true cost of a renovation, outside of speaking with a renovation professional like Bolster (which offers a unique iterative pricing process to determine a fixed-price cost upfront), is to consider the top four impacts on project cost: Size, scope, complexity, and quality. But you can also use your home's property value and the type of renovation you're doing to predict your renovation costs—with some caveats.
Pro Tip:
With more than 50,000 square feet renovated in NYC, Bolster understands how to guide New Yorkers through any renovation challenge, from navigating Landmarks to recreating prewar details, and gives them full visibility into project milestones. "Bolster is the only renovation firm to offer a fixed-price cost up-front. Once we perform due diligence and verify the existing conditions of your property, we absorb unforeseen project costs," says Bolster's CEO and co-founder Anna Karp. Ready to start your renovation? Learn more >>
How to use property value to predict renovation costs
The traditionally held rule in setting a budget for your renovation is to use a range of your home's value that typically falls between 10 percent to 25 percent (although this can vary based on a number of factors, such as where you live, and therefore is not always relevant to NYC renovation costs).
Based on Bolster's data, this range is applicable to the NYC market, but only for partial or cosmetic renovations with low complexity. For example, if your property value is $2 million and your renovation is $300,000—the entry point for Bolster renovations—your project costs would fall into that range at 15 percent of your home's value.
For larger-scale gut renovations and high-complexity renovations in NYC, homeowners should consider allocating more—at least up to 50 percent—of their home's value for their renovation. In some instances, it's not uncommon for the percentage to be as high as 60-70 percent, especially when accounting for the highest quality or luxury finishes.
Below are some guidelines and real-life examples from recently-completed Bolster projects.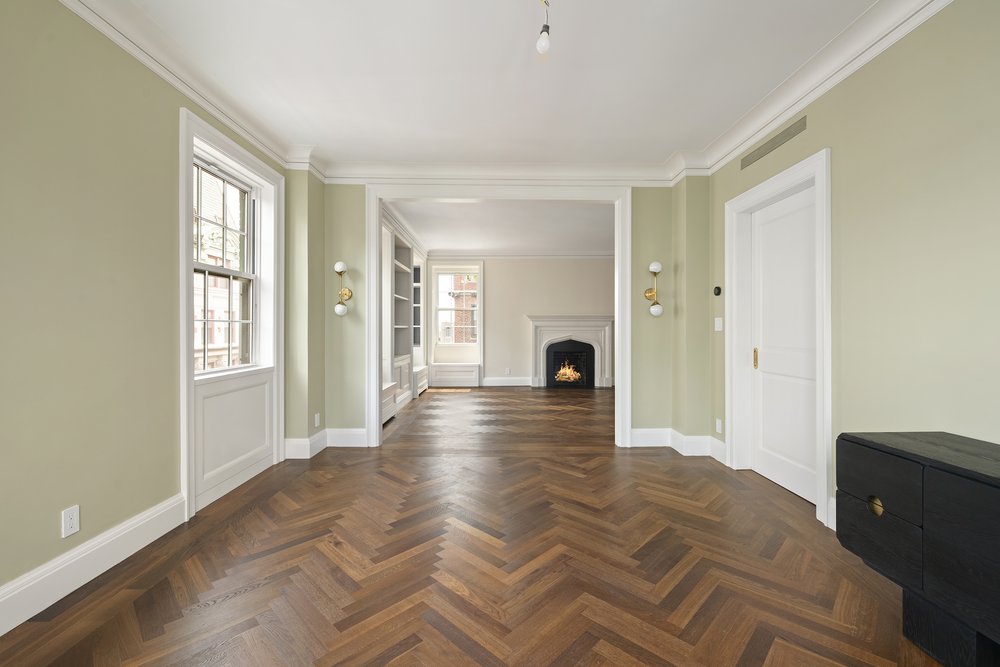 Full gut renovation
When embarking on a full gut renovation in NYC, homeowners should expect to spend 50 percent of the value of their home on their renovation. A full gut renovation involves replacing all finishes, taking walls "down to the studs," and upgrading the electrical and plumbing systems. It may also involve major layout changes.
For example, Bolster completed a gut renovation of this Brooklyn Heights apartment for $1.6 million. The homeowners purchased it for $3 million, meaning they spent approximately 53 percent of the value of their home on their renovation. The homeowners opted for a full gut renovation, which involved extensive mechanical, electrical, and plumbing updates, as well as custom millwork and layout changes.
Partial Renovation
When embarking on a partial or cosmetic renovation in NYC, homeowners should expect to spend at least 10 percent of the value of their home on their renovation. A partial renovation involves changes to select areas, limited layout changes, and keeping certain items or elements as-is (e.g. refinishing the floors).
For example, Bolster completed a partial renovation in this Park Slope brownstone for $460,000. The homeowners, who purchased the property for $4.2 million, spent approximately 11 percent of their home's value on their partial renovation using Bolster's Agile model, which is for projects that need full build services and some design with minimum compliance. The homeowners chose to focus on low-complexity, largely cosmetic work, and narrowed their scope to prioritize certain rooms in the home (bathrooms, kitchen, and bedrooms) which kept their costs down despite the overall size of their home.
Remember these percentages are general guidelines and may not be applicable to every situation. Every renovation is unique, and renovation costs vary based on specific details of a project and local market conditions. For a fast and detailed renovation estimate, check out Bolster's Major Renovation Calculator.
---
The Bolster Smart Renovation Zero-Risk Guarantee
How can a design-build firm guarantee a Zero-Risk renovation?

Bolster has pioneered Smart Renovation. We apply quantitative analysis along with our proprietary technology solution to identify and quantify the performance risk on every renovation project. The result is a personalized strategic approach to each renovation that allows us to absorb 100 percent of the homeowner's risk. Your home will be beautifully designed, and delivered on-time and on-budget. That is our guarantee.

Smart Renovation & Zero-Risk means that Homeowners are now free to dream.

To start your major home renovation project visit bolster.us.
The Bolster Promise video
Brick Underground articles occasionally include the expertise of, or information about, advertising partners when relevant to the story. We will never promote an advertiser's product without making the relationship clear to our readers.