Renovation
Why many owners underestimate NYC renovation costs
Owners often have unrealistic expectations for a renovation's timeline, scope, and budget
Most gut renovations need three to six months in the Design phase then four to 12 months in the Build phase
Hidden problems, such as structural damage, plumbing issues, or mold and asbestos, can impact costs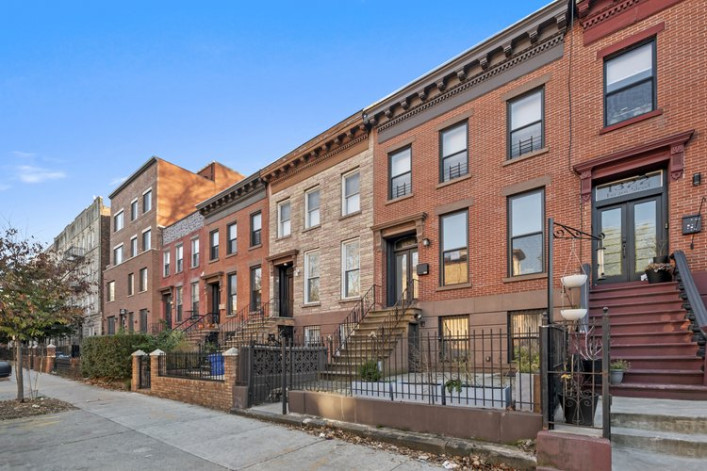 If you're planning a major gut renovation in New York City, you've likely started to consider the potential cost of your renovation. You may be surprised to learn that owners typically underestimate the true cost of their renovation by as much as 20 to 40 percent.
Bolster, a NYC data-driven, design-build firm with more than a decade of experience doing high-end renovations, has seen owners stumble over this many times. To avoid this scenario, here are the most common reasons that owners underestimate the cost of their renovation.
Unrealistic expectations for timeline, scope, and budget
Many owners have a personal event or timeline that is driving their major renovation needs. Perhaps they are expecting a new member of the family, closing on a home, or would like to be settled by a specific date (i.e. the holidays or the start of a new school year). Depending on the scope of the project, most major gut renovations will need at least six months in the Design phase, followed by five to 12 (or more) months in the Build phase. It's a fact that a longer renovation timeline leads to higher carrying and labor costs, and thus a more expensive renovation overall.
If the scope or complexity of the project ends up being higher than anticipated (often due to necessary mechanical upgrades, some of which may require third parties or specialists), this can also drive the cost higher.
Another common factor is unrealistic budget expectations: Owners who are moving from another part of the country with a significantly lower cost of living.
Lastly, people often dream about their renovation "wish list" (which may include high-end finishes, expensive fixtures, or a complex design) without fully considering the associated costs. It's crucial to align expectations with the available budget and consult professionals to understand the feasibility of specific ideas. In the same vein, owners may overestimate how much the quality of fixtures and finishes will reduce their budget (selecting less expensive options will only net you marginal savings). An important factor in the cost of construction is the quality of subcontractors and labor.
Lack of knowledge about the property
Many of Bolster's potential renovators are buyers looking to purchase a property with the intention of renovating it. But you can't X-ray a property, and failing to conduct a comprehensive assessment can lead to underestimating the cost.
When walls are opened, hidden problems such as structural damage, electrical or plumbing issues, or mold and asbestos, can be uncovered, requiring immediate attention and significantly impact your renovation costs. A thorough, professional inspection is essential to uncover any potential issues and determine a project's potential cost.
No matter how much preparation is done, unexpected issues can (and usually do) arise during a major gut renovation. One way Bolster helps to combat this and deliver risk-free renovation is through the Bolster Promise. Once we perform due diligence and verify the existing conditions of a property, we finalize the project's estimate through their unique iterative pricing process and absorb unforeseen project costs after the demolition phase of every project. This is how Bolster is able to deliver projects successfully for a single, up-front fixed price.
Inaccurate contractor estimates
Reliance on inaccurate or incomplete estimates from contractors can also lead you to underestimate the cost. If you're bidding out your project, or if you're going the Design-Build route, it's essential that you obtain detailed quotes from multiple contractors and firms and ensure they include all necessary materials, labor, and potential contingencies. (Here's what every renovation contractor's estimate should include.) Bolster's model follows a unique "Design-Price-Design-Price-Build" model. This iterative pricing model allows all parties to track the fluctuation in cost which arises from changes in design and/or the evolution of the project. 
Owners often overlook or underestimate expenses that come with a major gut renovation, such as permits, design fees, architectural services, demolition costs, disposal fees, and the cost of temporary housing during the renovation or carrying costs (learn more about carrying costs in a major NYC renovation here). These expenses can add up significantly and should be factored into the overall budget. A team with a solid track record of transparency and delivering projects on-time can help predict your carrying costs and will take into account the estimation of any necessary miscellaneous expenses during the pricing phase of your project.
How to avoid underestimating your project
To avoid underestimating the cost of a major gut renovation, it's crucial to conduct thorough research, plan meticulously, consult professionals, and account for potential contingencies. Building a realistic budget that considers all necessary expenses will help ensure a smoother renovation process.
There are a few ways you can set yourself up for success. The best way to predict your renovation cost is to consider the top four impacts on project cost—size, scope, complexity, and quality–and discuss in detail with a renovation professional like Bolster, who offers a unique iterative pricing process to determine a fixed-price cost upfront.
To get a fast, accurate, and detailed estimate in seconds, check out Bolster's Major Renovation Calculator, which uses the four inputs mentioned above to provide a personalized snapshot of your potential renovation costs (this tool was built using years of Bolster's proprietary data, and works best for major gut renovations in NYC).
---
The Bolster Smart Renovation Zero-Risk Guarantee
How can a design-build firm guarantee a Zero-Risk renovation?

Bolster has pioneered Smart Renovation. We apply quantitative analysis along with our proprietary technology solution to identify and quantify the performance risk on every renovation project. The result is a personalized strategic approach to each renovation that allows us to absorb 100 percent of the homeowner's risk. Your home will be beautifully designed, and delivered on-time and on-budget. That is our guarantee.

Smart Renovation & Zero-Risk means that Homeowners are now free to dream.

To start your major home renovation project visit bolster.us.
The Bolster Promise video
Brick Underground articles occasionally include the expertise of, or information about, advertising partners when relevant to the story. We will never promote an advertiser's product without making the relationship clear to our readers.