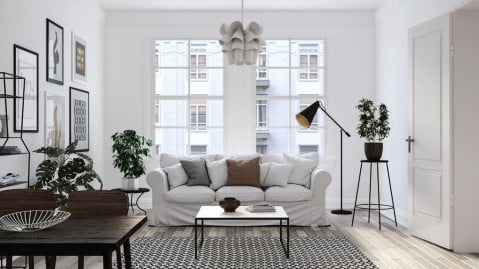 How to Sell Your NYC Co-op, Condo or Townhouse
A HOW-TO GUIDE FOR SELLERS
Hiring a real estate broker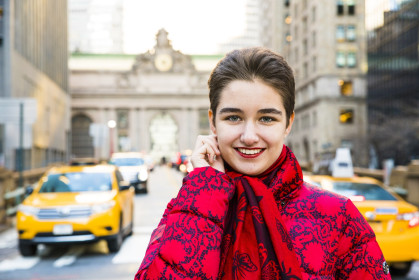 Do you really need a real estate agent to sell an apartment or townhouse in New York City? The pros and cons of FSBOs
With real estate commissions in NYC hovering around 5 to 6 percent of the sale price, and the cost of a two-bedroom Manhattan apartment averaging well over $1 million, it's tempting to try to sell a co-op, condo or brownstone without a broker.
Even so, for-sale-by-owner undertakings in NYC (also known as FSBOs) have historically not been for the faint of heart, the busy, or the ignorant. A close reading of The FSBO Diaries—an online account of an Upper West Side couple's attempt to sell their co-op without an agent—gives an idea of some of the challenges. (Read it in chronological order.)  And somewhat famously in the local brokerage community, even the founder of ForSaleByOwner.com gave up and hired a broker after six months trying to sell his $2 million Chelsea condo on his own.
If you do decide to fly solo, keep these things in mind:
There are actually two types of FSBOs: The kind where you pay no commission to brokers, and the kind where you offer a commission to a broker who brings you a buyer. That amount can be anything that you want, but 2.5 to 3 percent--the typical "co-broke" split that a buyer's broker would receive if you had hired your own full-service broker at a 5 to 6 percent commission—will command the most exposure to buyers working with brokers.

If you offer no commission, you will be marketing only to buyers working without a broker. That wipes out a huge percentage of prospective buyers. 

Your apartment will not necessarily appear on the radar of many buyers' brokers if you are a pure FSBO–meaning you aren't working with a hybrid-model brokerage, that can distribute your listing to the RLS, a local MLS in New York City.

Some brokers refuse to bring clients even to fee-paying FSBOs—in effect, blackballing your listing--because they do not want to encourage the success and proliferation of FSBOs.  

You will be responsible for preparing the buyer for the board package and board interview (if there is one) if your buyer doesn't have a broker, and you are not working with a brokerage, . Also, because you will be speaking directly with the buyer, your level of liability regarding legal disclosures may be increased.

A buyer who recognizes that you are a FSBO will often expect to "share" in any cost savings that you might have.
Whichever route you try as a seller, so long as you have a realistic sense of what your apartment is worth, it's certainly worthwhile to see whether one of your neighbors might be interested in buying it before you hire a broker. You may wind up saving the broker's fee and pocketing a premium from a neighbor eager to combine apartments; in addition, co-op board approval is usually, though not always, a shoo-in when selling to a neighbor.
How to pick the best real estate broker to sell your NYC home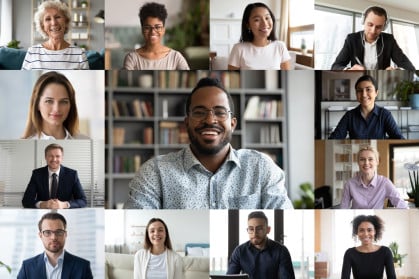 Let's start with how NOT to select a real estate agent:  By the numbers.
Exaggerating your apartment's market value is literally the oldest trick in the book. Fall for a high-baller, and you are setting yourself up for months of price cuts and the attendant frustrations of keeping your place in showing condition and making yourself scarce at a moment's notice.
One way to filter out these agents is to develop an accurate sense of what your apartment is worth. Research comparable sales in your building and neighborhood online to make sure your expectations (and a broker's assessment) are reasonable.
When interviewing an agent, be sure to ask questions like:
1. How many listings do you currently have?
There is no magic answer, but make sure you understand what's really going on in their business.  Lots of listings raises the question of whether the broker has the resources to service more clients.  No listings may mean the agent is not successful; or it may mean they just closed three deals the month before or tend to work mostly with buyers. Listings can also give you insight into the markets the agent is most familiar with.  For example, if they have four listings in the Bronx but no others, and you're in the West Village, you might be concerned.
2. How long have you been working as an agent?
Be wary of hiring anyone with less than two years experience unless they are a junior member of a larger team with lots of experience.
3. Do you have any other listings in my building or any listings comparable to mine?
Similar listings are a positive, because the agent can easily push buyers your way.
4. What education do you have that prepared you for a career in real estate?
New York City is not Iowa.   A multi-million dollar property is likely to be best represented by a highly educated person. You should expect at least a college education; there are lots of brokers with law degrees, MBAs, masters in real estate development and more. These people not only tend to be highly competent agents, but they also tend to relate better to Manhattan and Brooklyn buyers.
5. Do you have an assistant or team?
You want to know whether the agent has the infrastructure to service your listing.  What if they're busy? What if the agent has to work with a buyer on a Sunday and you need them to run your open house?  What if they have multiple listings to service?  A team, a partner, and/or an assistant is preferable because one agent can't do it all if they're actually a busy agent.
6. What happens if you're unavailable and a buyer or their broker calls for a showing?
Do they have a call service or assistant?  What are your agent's showing hours (will they do before and/or after business hours, do they take Saturdays off)?  Again, there's no magic answer but you should be aware of what your agent can and will accommodate in order to make informed decisions.
7. May I see your marketing plan for my apartment?
Some but not all agents will give you a marketing plan before the exclusive listing agreement is signed.  At a minimum, ask, "Assuming I sign with you will you provide me with a copy of your marketing plan so I can follow the plan as time goes on?"  If they say no, they may not really have a formal plan.
Negotiating the listing agreement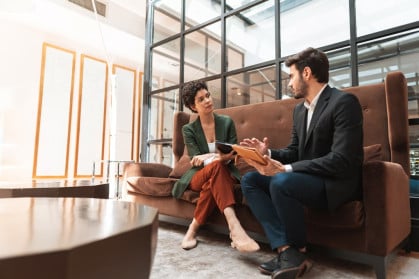 When you hire a broker, you will be asked to sign a listing agreement. Here's what it covers along with some areas of negotiability.
1. Length of time
Since an agent doesn't get paid or recoup expenses (on advertising, for instance) unless and until your apartment sells, most will insist on a six month commitment to feel confident the job will get done. In rare cases, if your apartment is obviously "special" enough to sell quickly, or for a very high price, this time period may be negotiable.
2. Commission
Antitrust laws dictate that there can be no "standard" or "required" broker fee—in other words, commissions are legally negotiable. That being said, agents are not required to accept less than what they ask for, which, in New York City has traditionally been 6% (split two ways if another broker brings in a buyer). In a seller's market, some agents may agree to reduce their commission to 5% (or even 4% if the eventual buyer is not represented by a broker). Anything less is very rare in Manhattan except in higher price ranges (multi-million dollar properties).
Keep in mind that getting your agent to agree to a 5% commission is not necessarily a good thing, because it reduces the amount the buyer's broker will receive in a "co-broked" transaction from 3% to 2.5%.  (That may not sound like a lot expressed as a percent, but on a $1 million sale, it's $5,000.) If an agent is taking a buyer to see 10 properties that are offering a 3% co-broke, that agent might not even bother to show the one that only offers a 2.5% co-broke.
3. Exclusivity
You will be asked to sign an "Exclusive Right to Sell" agreement. That means the agent will get paid the commission agreed to no matter who finds the buyer. So even if you find a buyer yourself, you still owe that commission, unless you have negotiated some limited exceptions.
"Co-Exclusive" agreements--where you will hire two brokers to work together--most often occur in the ultra-luxury market, and can happen when the seller believes that for an eight-figure property, the broker may be more likely to find the buyer from their "network" rather than just through marketing.  Thus, having two broker "networks" might be better. 
"Open listings" surface once in awhile. An open listing is made available to all brokers on the same basis. These are not a very viable option for the average seller, but sponsors (building owners) sometimes use them.  Sponsors have deep relationships in the brokerage community and may be able to call 10 brokerages, be taken seriously, and say "if anyone in your office finds a buyer for my property on ABC Street, I'll pay them a 3% commission, but it's not going to be anyone's exclusive."  Realistically, a normal seller cannot do this.